Car of the week: Jaguar F-Pace
The big cat bred to nurse your little cubs
---
Published 07 September 2015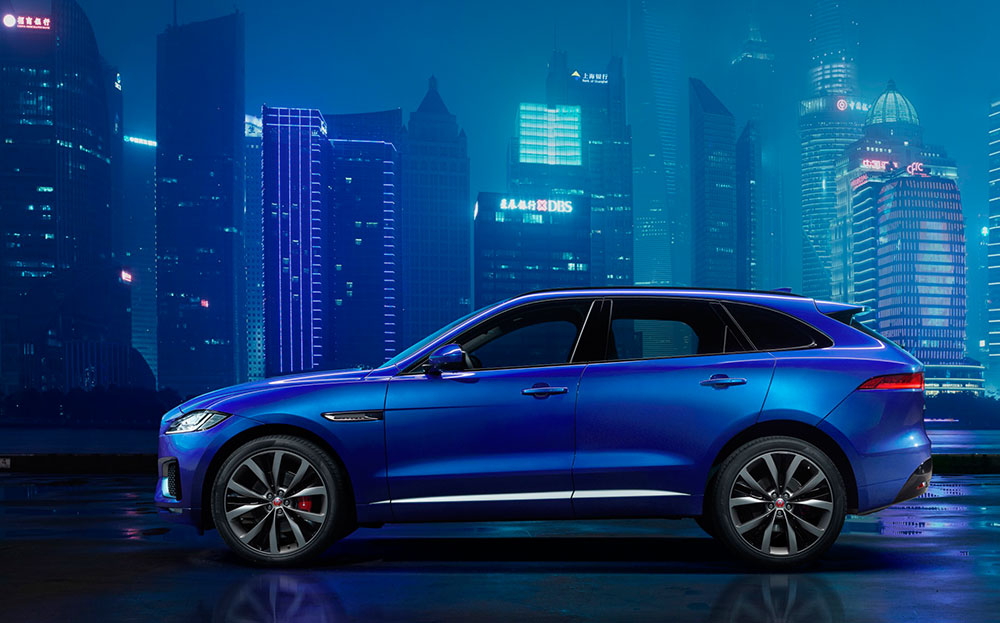 FIRST CAME the Jaguar F-type, a two-seater designed to make the brand exciting again. Then came the XE, to restore its reputation for making great sporting saloons. And now there's the F-Pace, which doesn't hark back to the company's past but looks to its future. Specifically, it is aimed at making Jaguar loads of money.
---
View the used Jaguars for  sale on driving.co.uk
---
Jaguar's first SUV will be shown at the Frankfurt motor show, which starts on September 17. It is designed to increase the brand's appeal to families and — so the accountants hope — turboboost sales. Ahead of the full launch, the car maker has released this first picture of the undisguised production model.
The company describes the F-Pace as a performance crossover and claims the car's practical appeal doesn't mean it drives like a bus. Double wishbone suspension and a torque vectoring system, which brakes the inside rear wheel to deliver sharper cornering performance, are said to make the F-Pace the most rewarding SUV in its class to drive. It promises to make family outings and school runs more fun for the motorist, although we'll reserve judgment until we've got behind the wheel.
In 2014, Jaguar sold just over 80,000 cars. It hopes to sell that number of F-Paces alone each year
The car is based on the same aluminium underpinnings as the XE saloon and won't be a genuine off-roader: entry-level models will have only rear-wheel drive. A more expensive four-wheel drive system should give ample traction on grass or in snow.
Senior figures at Jaguar had to be persuaded that the company should be making a model that is, by design, more bloated and unwieldy than its sharp saloons. But they couldn't ignore the surging sales of their rivals. Audi's Q5 is its most popular model and Porsche turned its business around by launching the Cayenne SUV, followed by the Macan (both are more popular than any of its sports cars).
In 2014, Jaguar sold just over 80,000 cars. It hopes to sell that number of F-Paces alone each year. The car will go on sale next year, priced to compete with models such as the Q5, which starts at just over £30,000.
If the F-Pace succeeds, it will complete the transformation of Jaguar from a company that sold fusty cars to one that makes cutting-edge, high-performance machines. Now, about that name . . .
---
Click to read car REVIEWS or search NEW or USED cars for sale on driving.co.uk
---