The best new cars at the 2019 Goodwood Festival of Speed
Which of these mighty motors is your favourite?
THE THEME for this year's Goodwood Festival of Speed (FoS) may have been "motor sport's record breakers" but that doesn't mean new road and track day cars didn't have a place at the motoring event this year.
In fact, car makers are increasingly seeing the West Sussex event as the unofficial British motor show, and this year several new models made their public debuts at Goodwood, either in prototype or final production spec, while the latest and greatest models in the companies' line-ups were also proudly displayed.
Here are some of the new car highlights from the 2019 Goodwood Festival of Speed:
Aston Martin DBX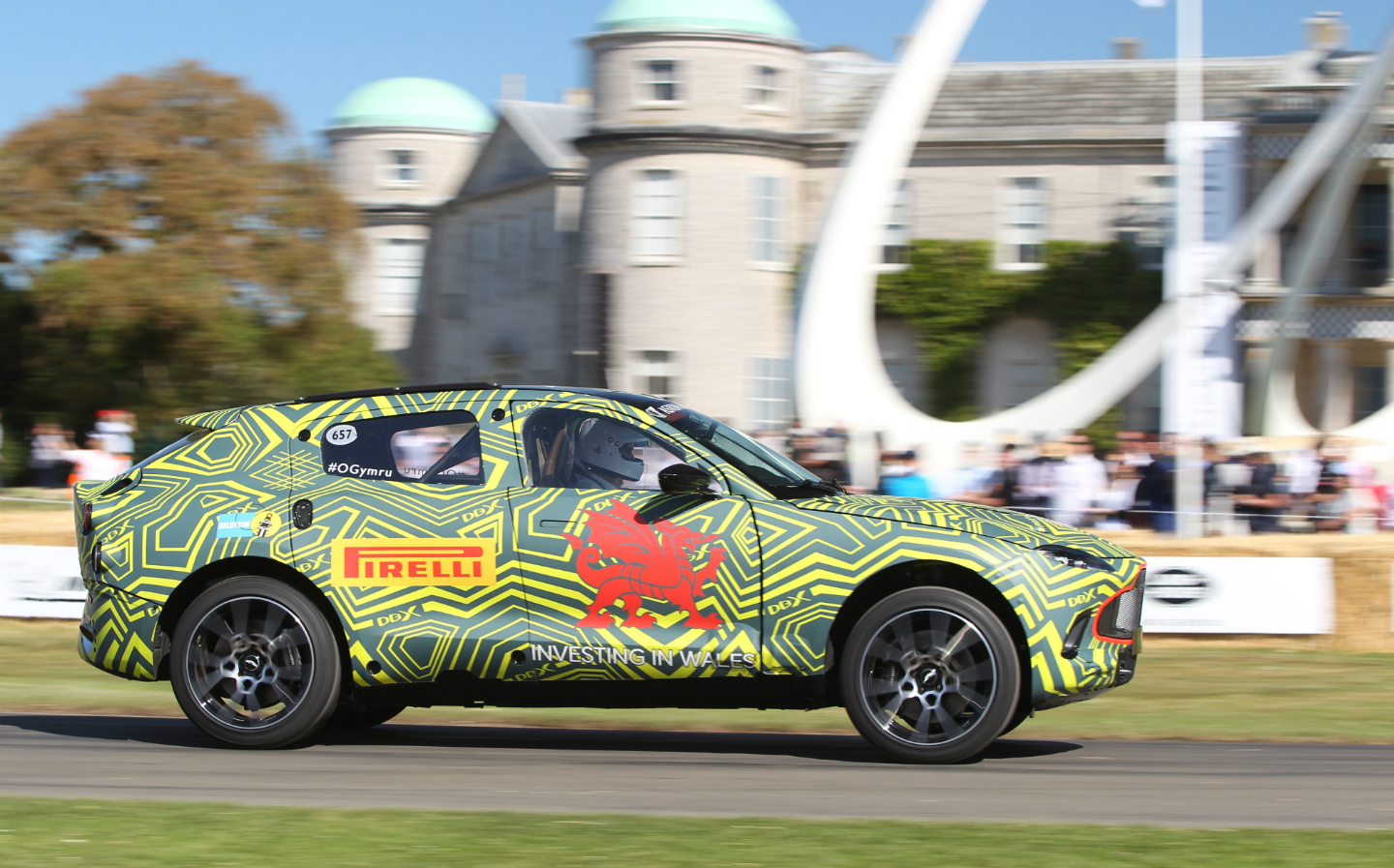 Of the many cars Aston Martin has brought to Goodwood this year, perhaps the most noteworthy was the DBX SUV. The luxury off-roader made its first ever public appearance at the 2019 Festival of Speed, though as the camouflage pattern suggests it's still undergoing pre-production testing — we're expecting to see the finished article at FoS next year.
BAC Mono R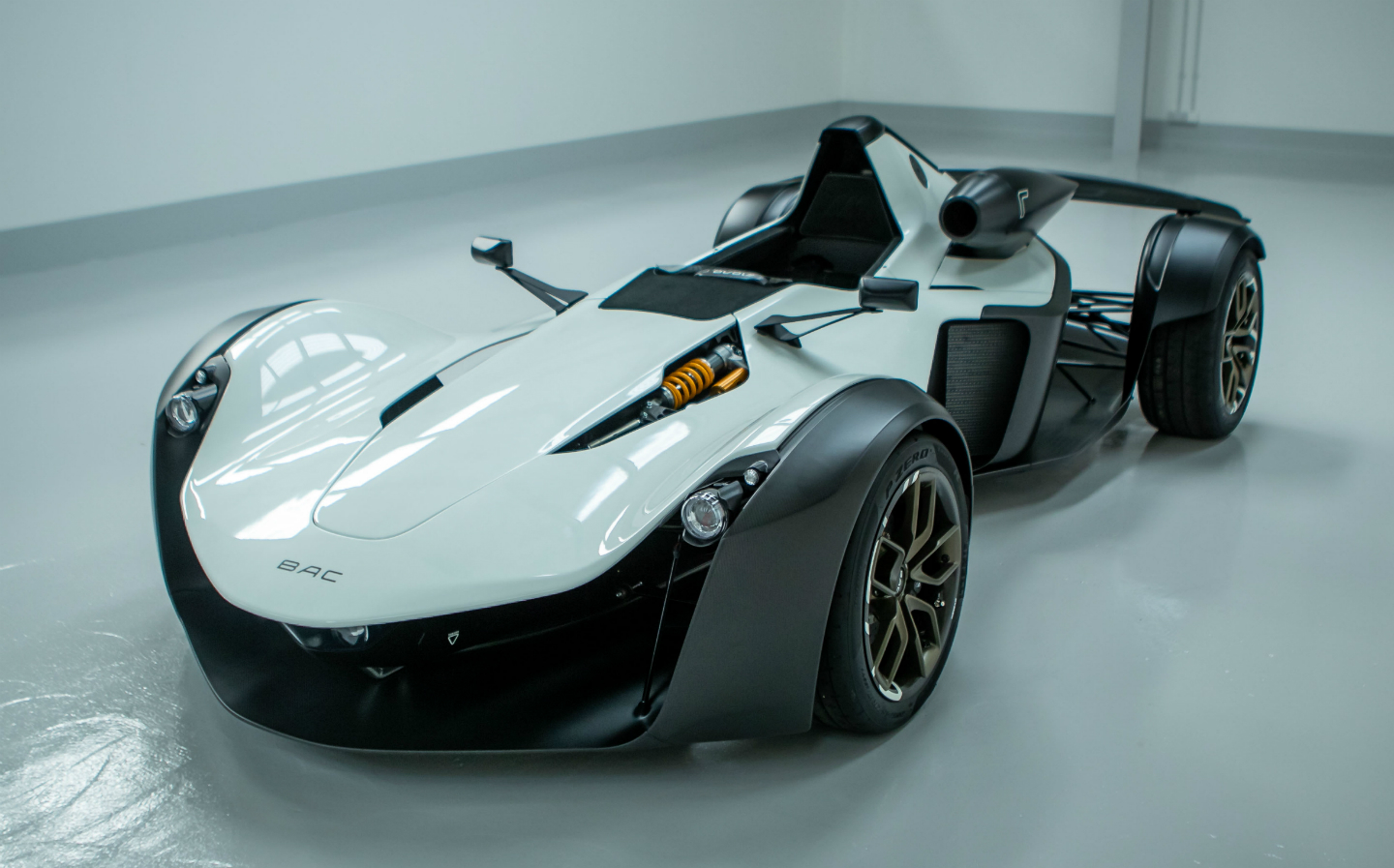 Jeremy Clarkson was blown away with the BAC Mono when he first drove it in 2011, so we imagine he'll love this latest version. With 340bhp, the Mono R is 35bhp more potent than the blisteringly quick original and its even lighter than the original Mono — the 555kg kerb weight means the Mono R boasts a Bugatti Veyron-beating power-to-weight ratio of 612bhp per tonne. The 0-60mph sprint takes just 2.5sec and the Mono R goes on to a top speed of 170mph.
Even if you could afford the £190,950 base price, you can't buy a BAC Mono R as all 30 that will be made are already accounted for.
De Tomaso P72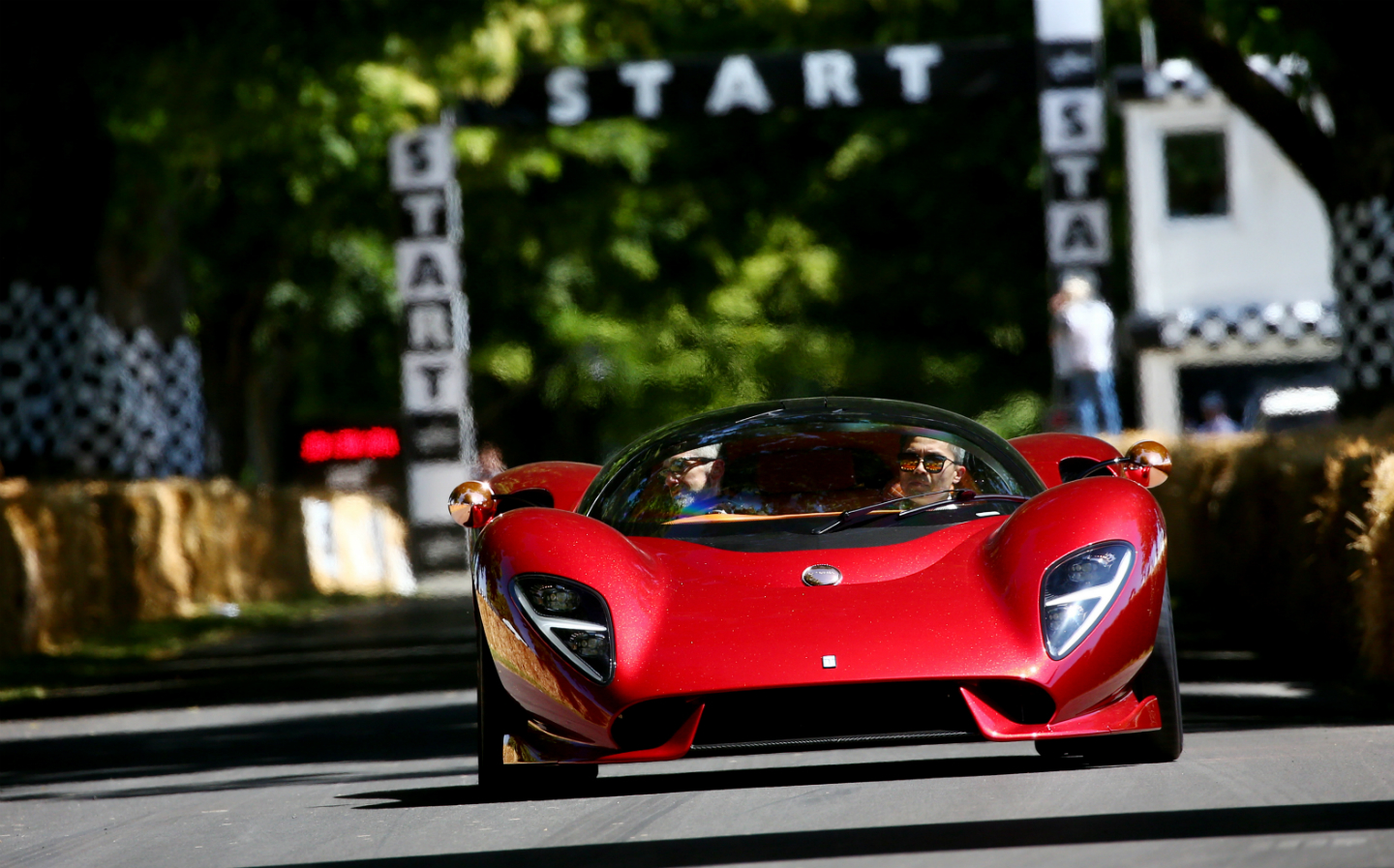 De Tomaso is back with its first model for 15 years, the retro P72 two-seater supercar. While it shares a chassis and engine with the outrageously wild Apollo Intensa Emozione hypercar, the P72 isn't being billed as a hardcore track-focused speed machine: instead, De Tomaso is pitching its latest model as a luxurious, elegant, high performance grand tourer for the road.
Performance details and specs are are still to be announced — we're not even sure what engine it'll have in the final version. It's possible it'll be a V8 rather than the V12 in the Goodwood prototype, though again, that's just speculation at this stage.
One thing we do know, though, is a target price and, of course, you'll need a wedge of cash to join the De Tomaso owners' club: prices for the P72 are expected to start at €750,000 (£672,000).
Ford GT Mk II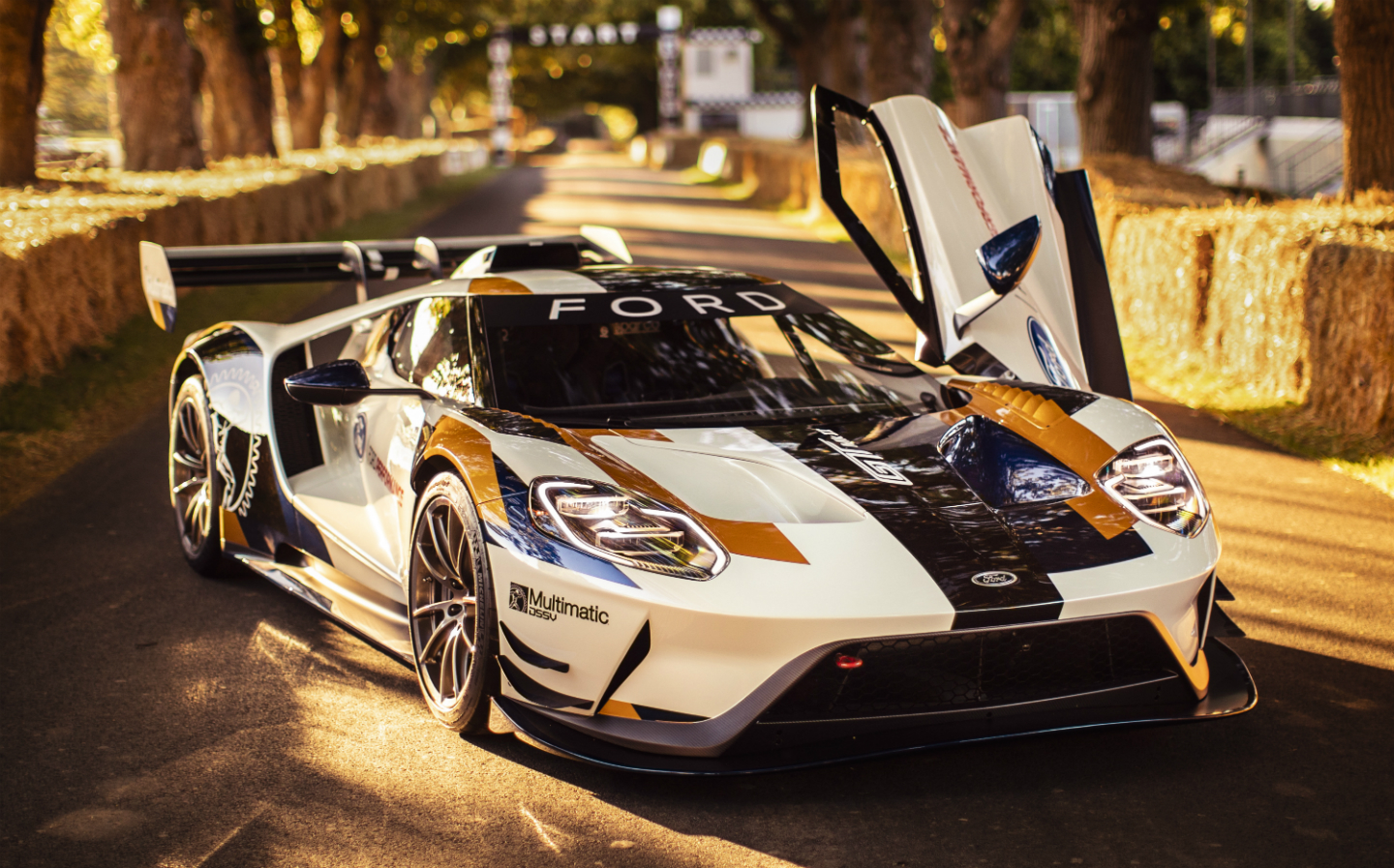 If you believe the regular Ford GT isn't wild enough, the even crazier machine here is the car for you. Creators Multimatic, which works with Ford Performance on a number of models, wanted to find out exactly how much speed it could squeeze of of the GT package. The resulting GT Mk II doesn't comply with regulations either for the road or for any racing regulations.
Freed of those pesky restirctions, the GT Mk II is by some margin the most extreme GT variant to date — Ford claims thes track day special generates four times the downforce of the road-going model, and the 691bhp+ twin-turbo V6 is nearly 200bhp punchier than the restricted version in the Le Mans-winning race car.
Driving.co.uk's Will Dron was lucky enough to get the first ever passenger ride up Goodwood Hill — look out for his write up soon.
Land Rover Defender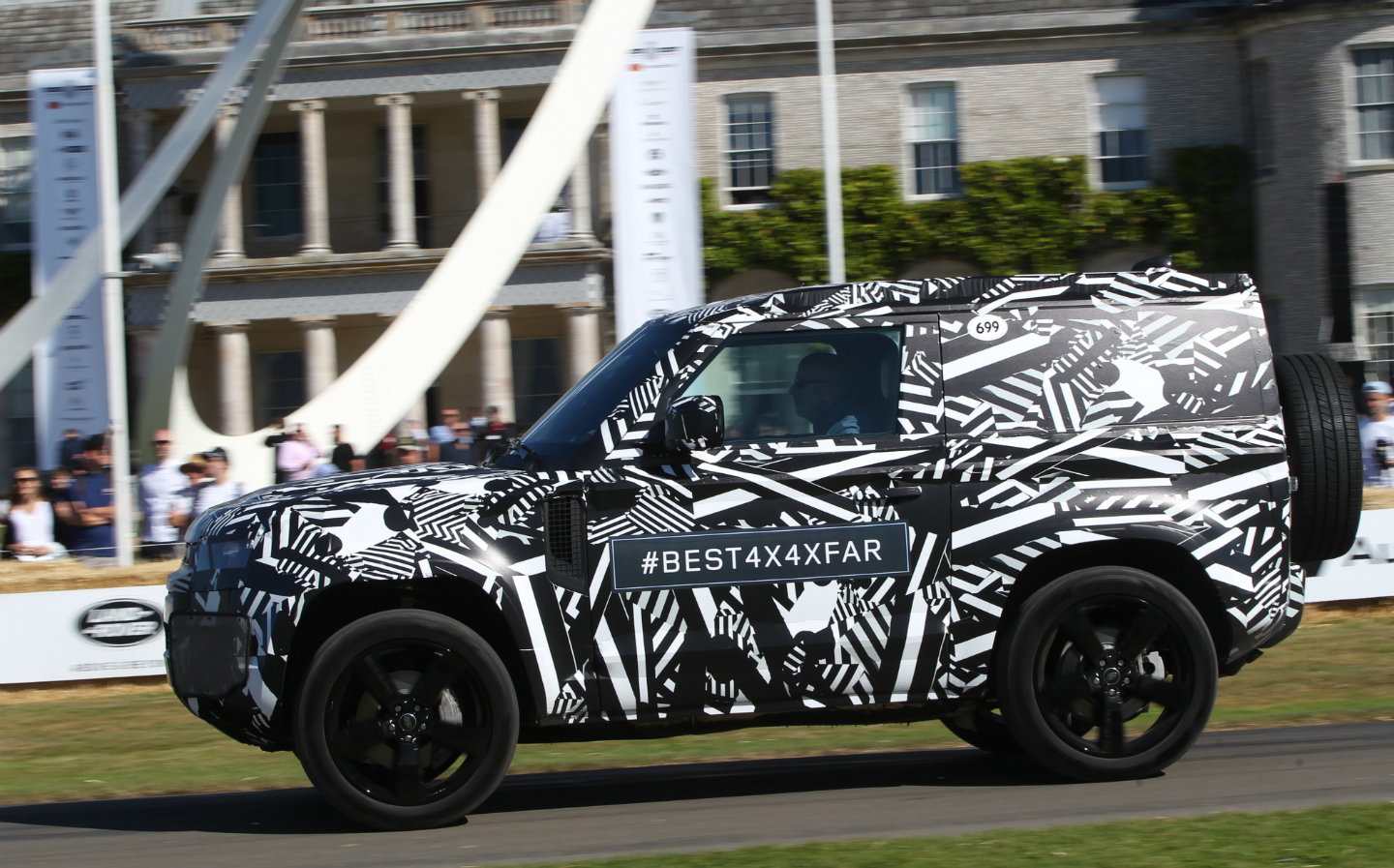 We saw a camouflaged version of the all-new Land Rover Defender as early as October 2018 but the prototype Defender hadn't been exhibited in public until FoS 2019. The models shown were not only covered in camouflage wrap but also had bits of fake bodywork taped on around the nose and rear end, to further conceal the final shape.
The new Defender exists because the now-discontinued model no longer adhered to modern safety and efficiency standards. Some die-hard fans may find it hard to love a radically-updated Defender but Land Rover insists the new car will be just as hardcore as the original, and the company is putting it through extensive testing in extreme conditions.
Officially, the production-ready new Defender, which will come in three-door (as shown above) and longer-wheelbase five-door spec will be revealed "before the end of the year" but a senior Land Rover insider told Driving.co.uk that it'll likely be shown for the first time "in a couple of months' time, around a key date".
If that means September, it could mean on the day the Rover board official approved an "all-purpose vehicle on the lines of the Willys-Overland post-war Jeep", September 4, 1947. If it's the following month, the name "Landrover" was approved on October 16, 1947. Both dates are pure speculation on our part, though.
Lexus LC Convertible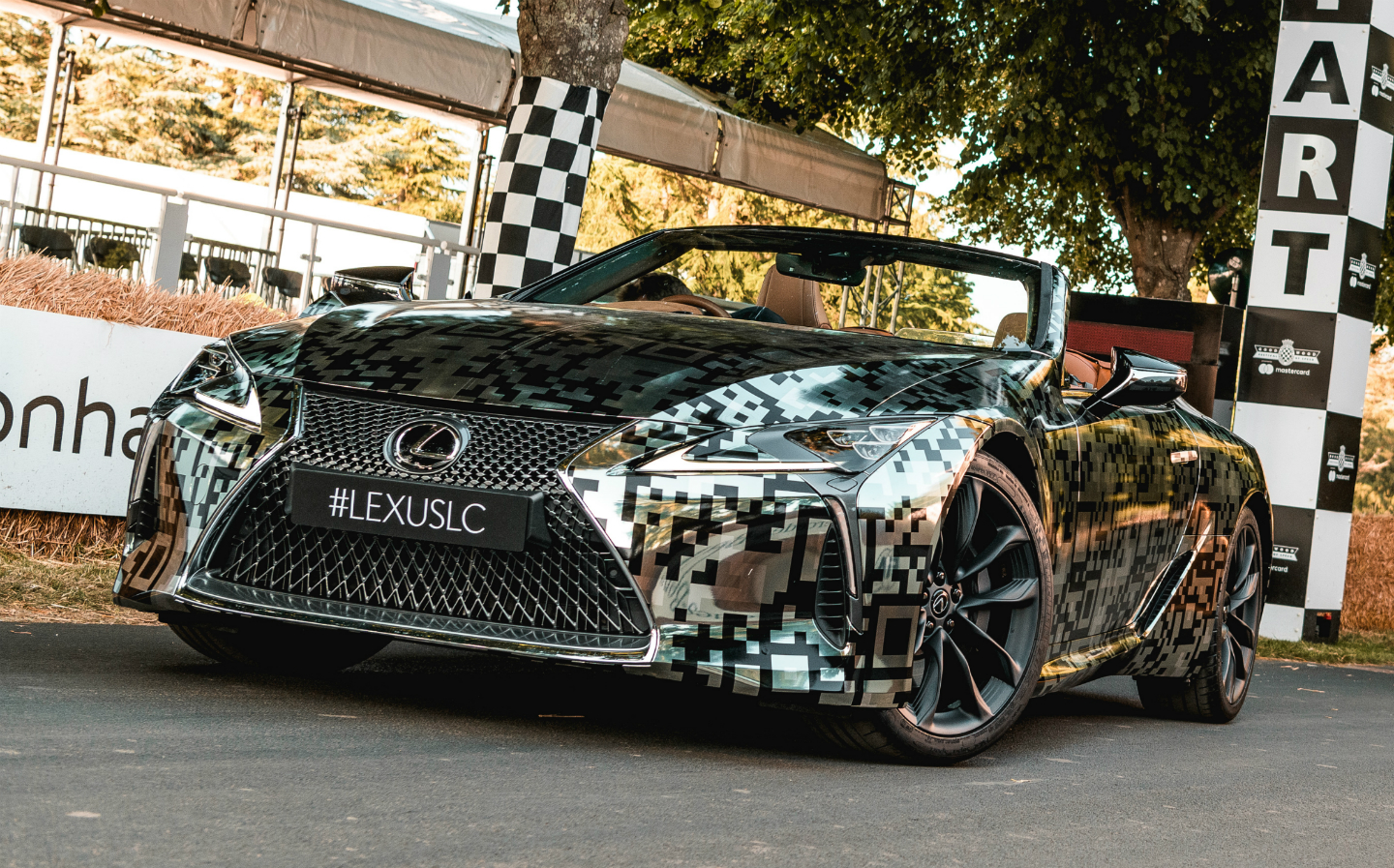 It wowed crowds as a concept car at this year's Detroit Motor Show, and the Lexus LC Convertible beguiled onlookers again at the Goodwood Festival of Speed. And unlike the original grand tourer's design study, the prototype at FoS was able to move under its own (V8) power. Lexus is currently remaining tight-lipped over when it'll put the LC Convertible into production, however.
Mercedes-AMG A45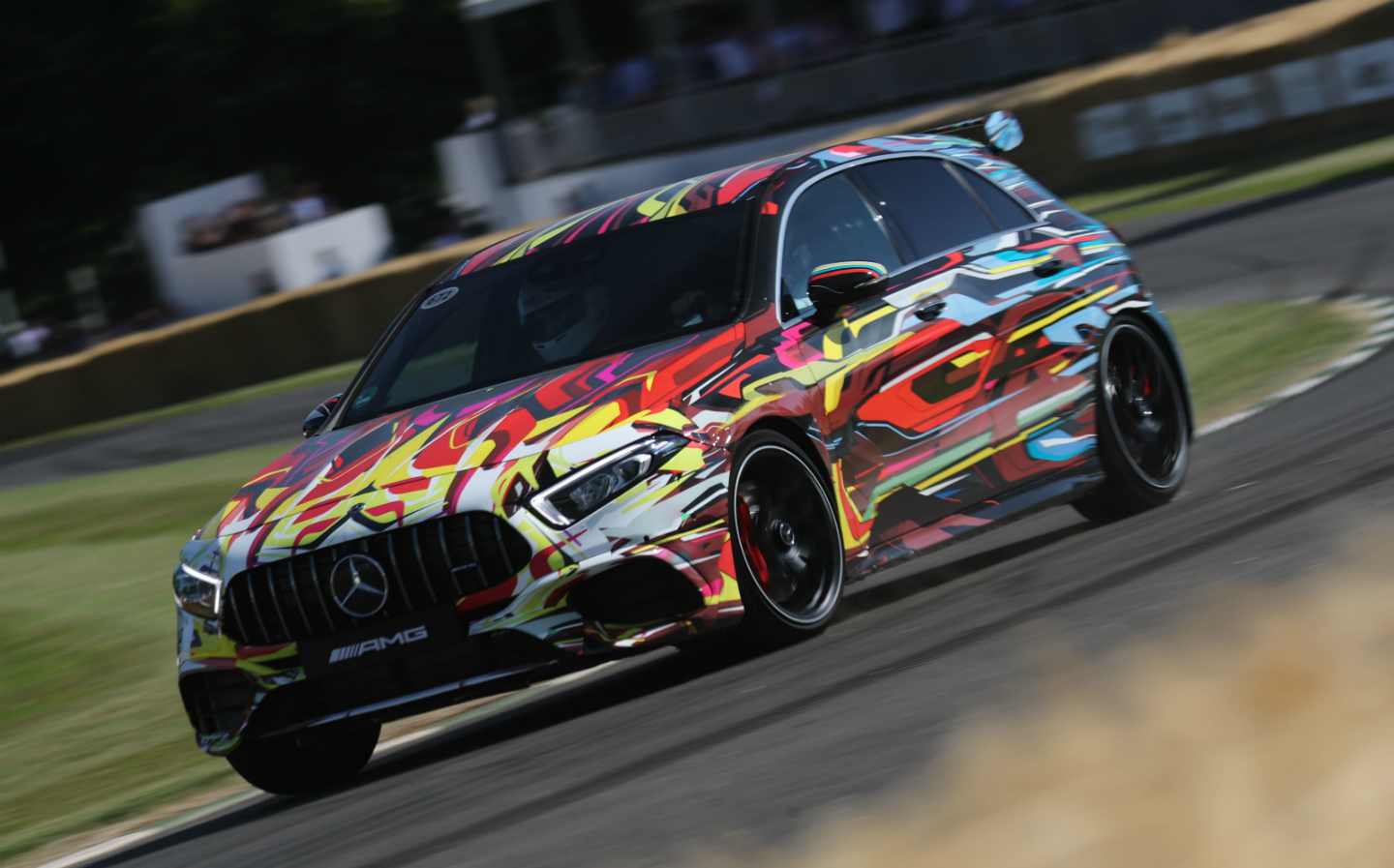 The term "hot hatch" may be too mild for the new Mercedes-AMG A45: thanks to its 382bhp turbocharged engine, this five-door family car has enough grunt to put some sports cars to shame. If that's not enough for you, there will also be an even faster "A45 S" version with a Porsche 911-esque output of 415bhp. We'll have to call that a "scorching hatch".
Radical Rapture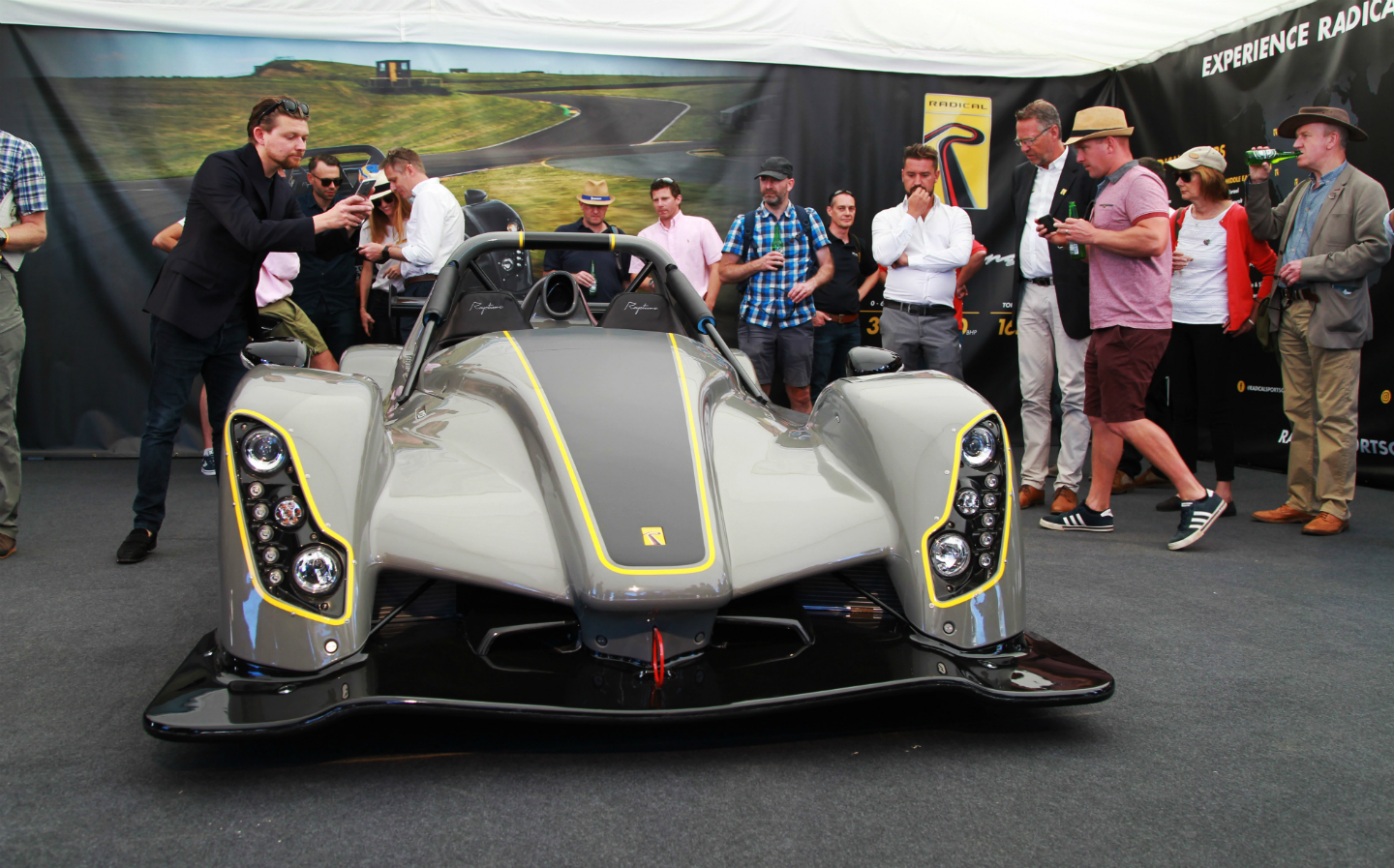 The new Radical Rapture is described as "blurring the lines between road and race performance". The race-bred two-seater has serious performance, as you'd expect, with a Ford Focus RS-derived engine pumping out 350bhp and a dry weight of 750kg. That allows a 0-60mph time of 3.0sec and a top speed of 165mph, which can't quite match the BAC Mono R (above), but then again the Radical is significantly cheaper (just under £90,000 plus tax) and production isn't limited — they'll make as many Raptures as there are orders.
Driving.co.uk's Will Dron got a passenger ride up the bumpy Goodwood hill and reports that the Rapture's ride is surprisingly supple, while the chassis remains astoundingly composed, which bodes well for use on the road. Look out for Dron's report, coming soon.
Tweet to @J_S_Allen Follow @J_S_Allen
Top 5 fastest ever Goodwood Festival of Speed hillclimb times
2019 Goodwood Festival of Speed to celebrate motoring's 'speed kings'