Nine of the best crossovers to buy in 2022
Give yourself a little lift
While crossovers have been around since at least the 1970s, their popularity has skyrocketed over the last decade. Featuring SUV styling but based on hatchback or saloon underpinnings they cross over two different market segments, and their definition is one that's difficult to exactly pin down.
What isn't hard to pin down is why buyers like them: a greater ability to shrug off rutted roads, potholes and speed bumps; a raised ride height offering a more commanding view of the road, and easier entry and egress; the perception of greater space and safety; hatchback loadspace practicality.
All of which makes them appealing to those looking for a rugged family car but not a full-size SUV.
Here are nine of the best crossovers on the market right now.
Best crossovers at a glance
| Car | Price from | Dimensions (L x W x H) | Boot space | Power options |
| --- | --- | --- | --- | --- |
| Citroën C3 Aircross | £17,845 | 4,155mm x 1,765mm x 1,637mm | 410 litres | Petrol, diesel |
| Dacia Duster | £14,495 | 4,341mm x 1,804mm x 1,693mm | 445 litres | Petrol, diesel, LPG |
| Ford Puma | £23,135 | 4,207mm x 1,805mm x 1,537mm | 456 litres | Petrol |
| MG ZS | Petrol: £16,495 EV: £27,495 | 4,323mm x 1,809mm x 1,653mm | Petrol: 448 litres EV: 470 litres | Petrol, pure-electric |
| Nissan Qashqai | £24,555 | 4,429mm x 1,838mm x 1,625mm | 504 litres | Petrol |
| Peugeot 2008 | Petrol: £22,300 EV: £33,265 | 4,159mm x 2,004mm x 1,556mm | 434 litres | Petrol, diesel, pure-electric |
| Renault Captur | £21,190 | 4,227mm x 2,003mm x 1,576mm | Petrol: 444 litres Hybrid: 379 litres | Petrol, PHEV |
| Skoda Enyaq iV | £34,850 | 4,649mm x 2,148mm x 1,616mm | 585 litres | pure-electric |
| Vauxhall Mokka | Petrol: £21,835 EV: £31,465 | 4,151mm x 1,987mm x 1,531mm | 350 litres | Petrol, diesel. pure-electric |
Citroën C3 Aircross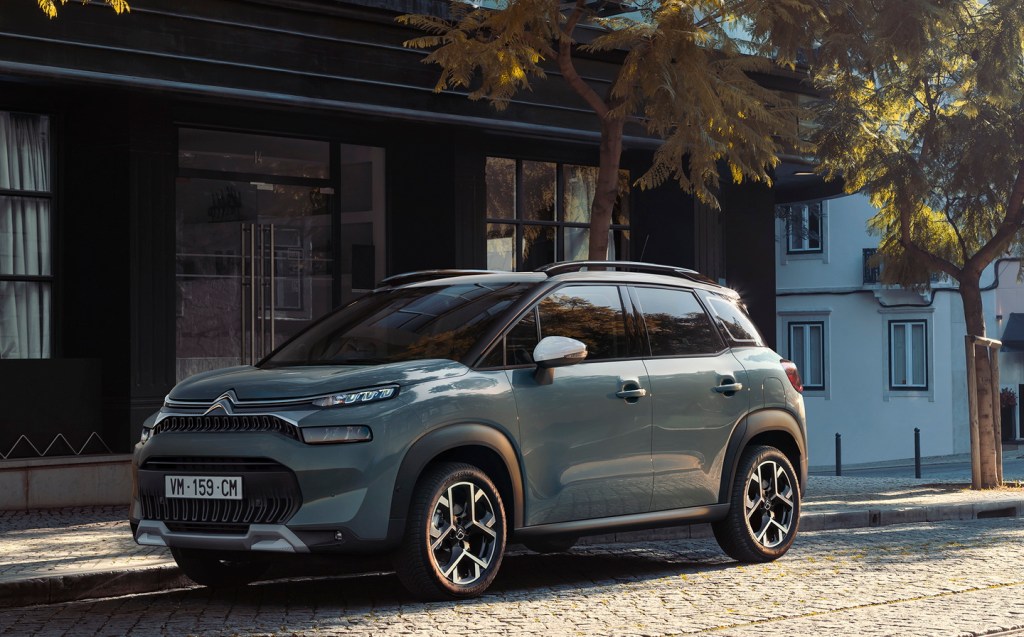 On quirky appeal alone, the Citroën C3 Aircross is the one to pick. It's not the newest car at the party and its driving dynamics aren't on a par with some of its competitors, but it remains soft, pleasant and comfortable with plenty of space thanks to its sliding rear seats and sizeable boot.
While the range of engines isn't extensive or inspiring, the 1.2-litre petrol engine does the job admirably while the 1.5-litre diesel is notably economical. It's not packed with the latest gadgets either, but there's just enough to keep all but the most die-hard techies happy.
Dacia Duster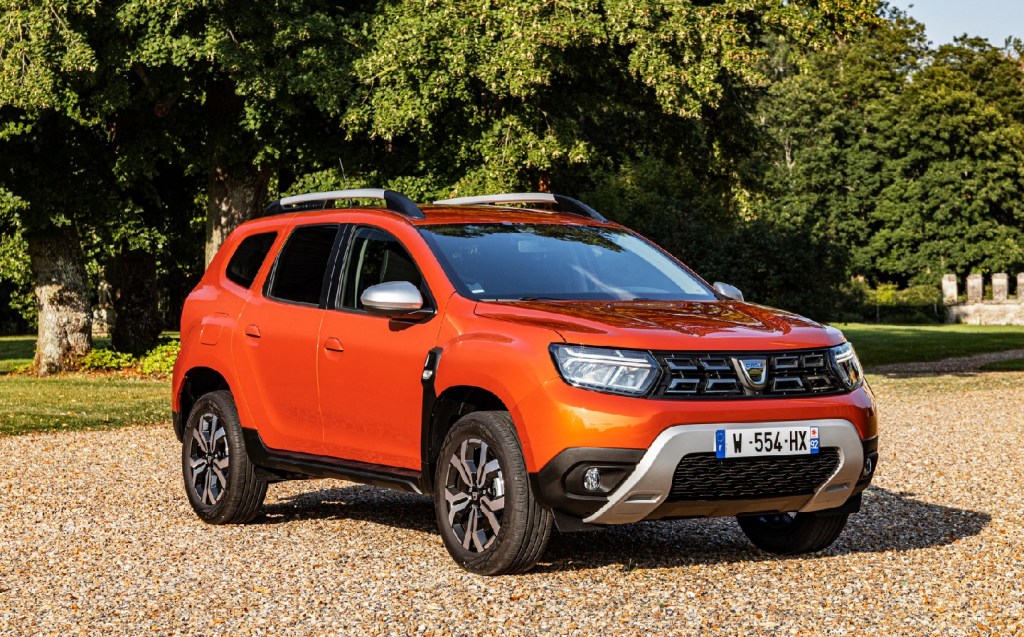 The Dacia Duster really blurs the line between crossover, SUV and off-roader on account of the fact that it's actually pretty capable when it the going gets rough or slippery, especially in all-wheel-drive guise. Most, however, will appreciate the Duster thanks to its keen pricing, SUV-like presence, high driving position and abundant space, and will seldom take it off the tarmac.
With prices starting from £14,495 (£154 per month on a PCP deal), the Duster's tremendous value for money means that even if you're in the market for a smaller crossover, the Dacia is still worth considering.
Ford Puma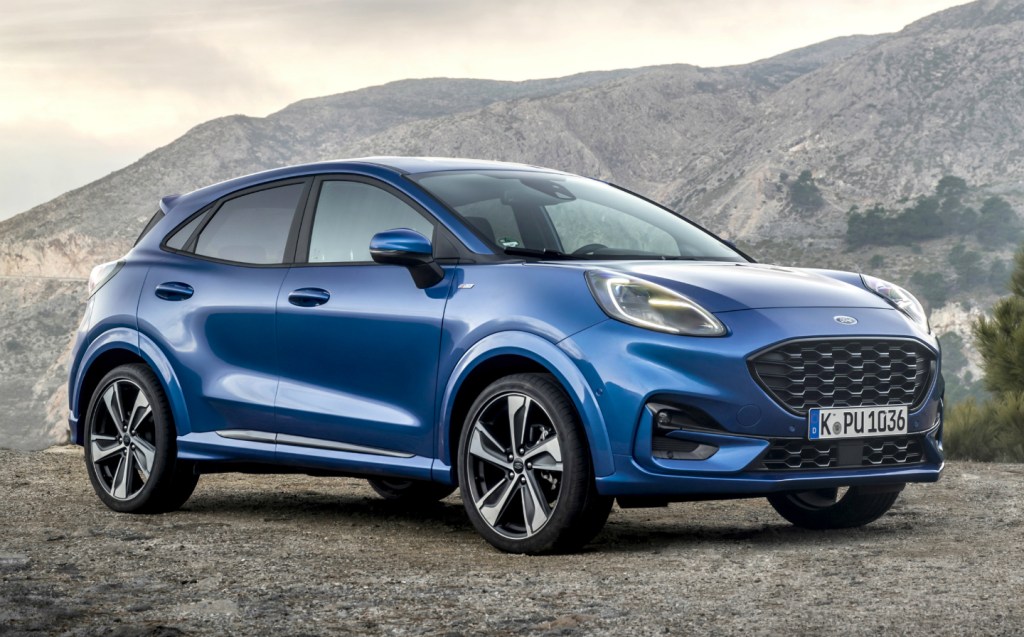 The latest Ford Puma is based on the well-sorted chassis of the Ford Fiesta, meaning that it's one of the sharper drives in its segment.
While the interior might not be especially eye-catching, there's plenty of kit, good space in the rear and a useful 456-litre boot that comes with a clever "megabox" storage area under the floor, with a plug to allow liquids to be drained out. As practical as they come at this size, and a pleasing thing to drive.
There's a sporty ST version, too, though we found that a little skittish and surplus to requirements.
MG ZS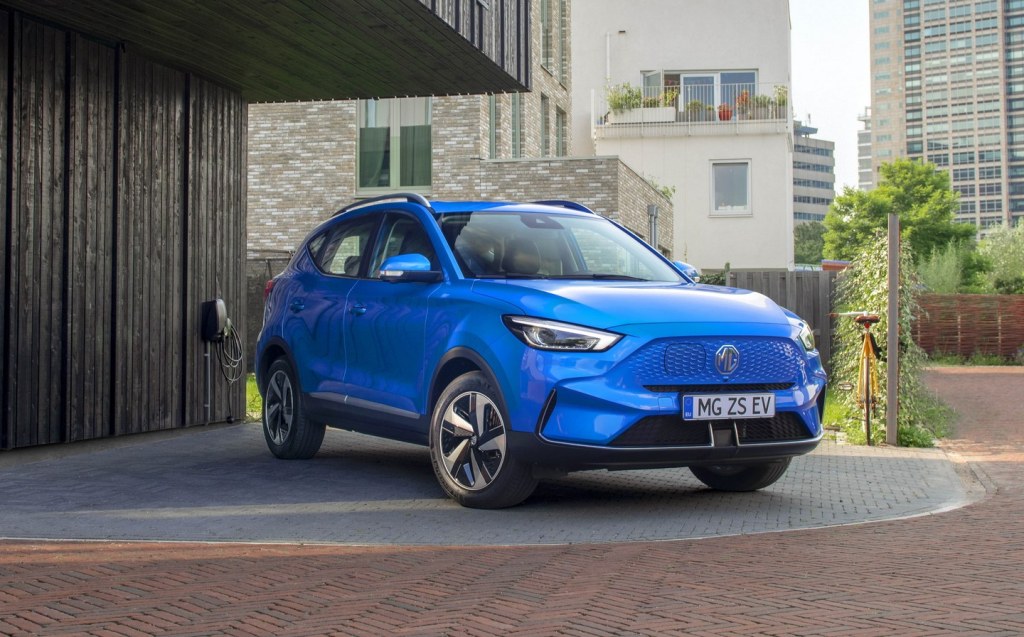 The electric MG ZS has a lot going for it. Starting from £27,495, the ZS EV is one of the cheapest new electric cars on the market, proving that a practical family load-lugger doesn't have to cost the earth.
While the standard-range model gets a respectable 200 miles of battery range, plump for the dearer one with the 72.6kWh battery and there's a very useful 273 miles available according to the official figures.
It's nowhere near as polished as some of its competitors, with below par infotainment, driving dynamics and comfort (the seats and driving position are really not great compared with the competition), but it looks decent and does offer a great deal of value for money.
Nissan Qashqai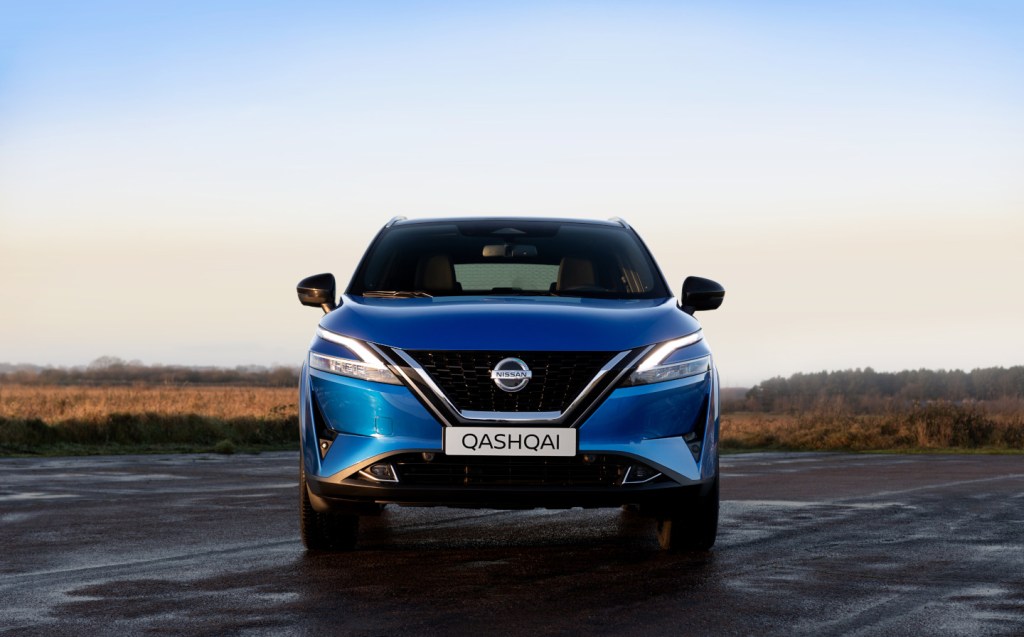 The original Nissan Qashqai is one of the cars that kickstarted the modern crossover movement and the latest version is an evolution on an extremely successful theme.
The newest Qashqai is a little bigger, more practical and slightly more upmarket-feeling than its predecessor. It's sufficiently well-equipped for most families even from lower down the range with plenty of USB power sockets and storage space.
For now, there's a 1.3-litre turbocharged petrol engine with mild-hybrid assistance under the bonnet, which offers decent (but not exceptional) fuel economy for a car of its size. But if reducing fuel costs and emissions is a major concern, there's a full-hybrid version coming down the line.
Peugeot 2008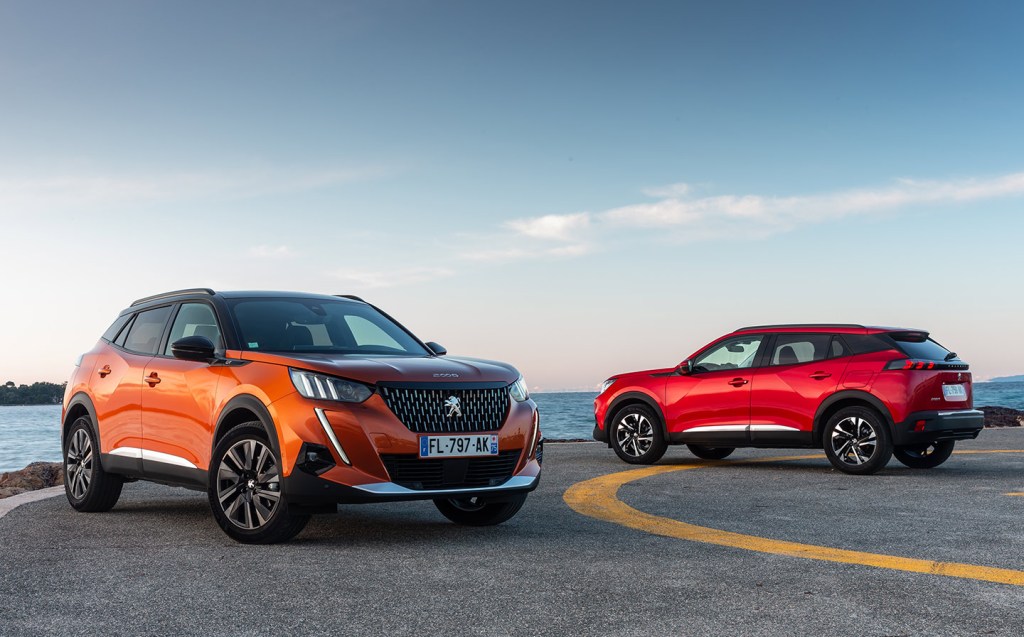 The handsome Peugeot 2008 is an accomplished car in both internal combustion and pure-electric forms. Space and equipment levels are generous, and the 1.2-litre turbocharged three-cylinder petrol engine is a surprisingly pleasing unit in terms of performance and economy.
While there's an economical 1.5-litre turbodiesel, too, the electric model is the eco-friendly choice with its 50kWh battery and a range of 192 miles between charges. You pay more up front but overall running costs will be lower over time, and the electric version will be more desirable on the used market in a few years' time.
Renault Captur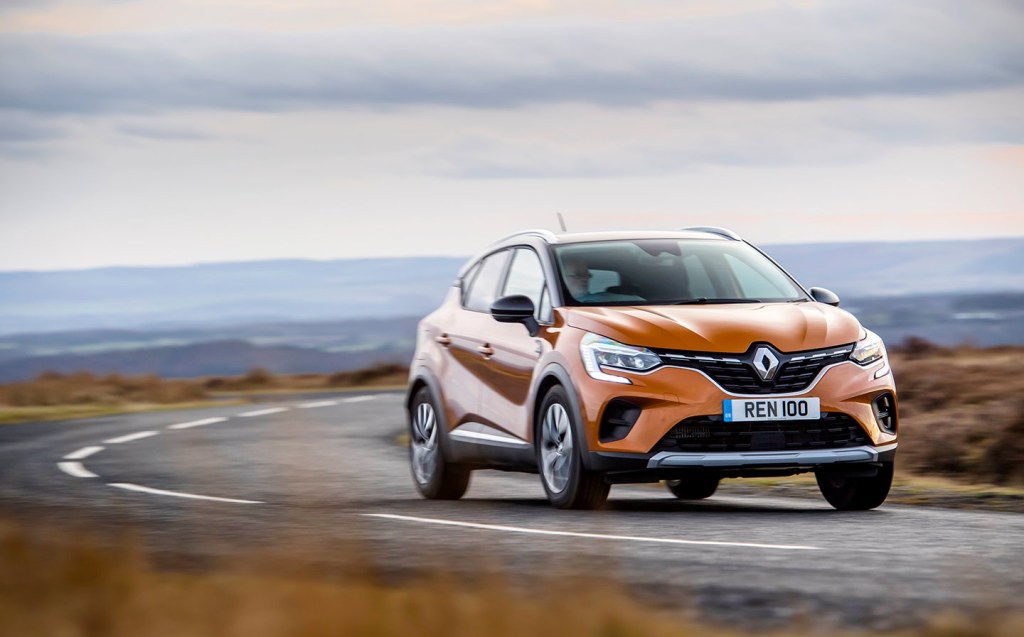 With its stylish, well-designed cabin, the Clio-based Captur is a pleasant space in which to spend time. There is plenty of equipment and, at 444 litres, the boot is substantial for a car of this size.
Externally, the Captur isn't a bad looker, and it drives quite well, too. Powertrains range from peppy turbocharged petrol units through a mild hybrid to a plug-in hybrid at the top of the line.
Skoda Enyaq iV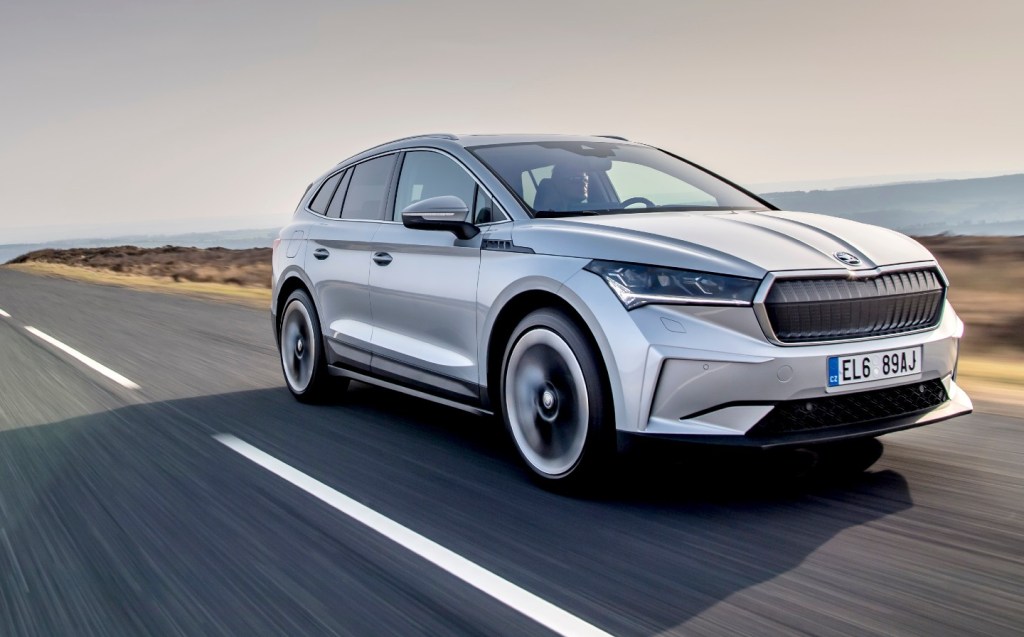 The Skoda Enyaq iV is one of the best electric cars on the market, sharing its underpinnings with another strong contender in the electric crossover field, the Volkswagen ID.4.
Opening the range is the Enyaq 60 with a 58kWh battery pack, promising a range of around 242 miles. A larger 77kWh battery option increases the distance between charges in some models to over 300 miles, making the Enyaq one of the longest-range electric vehicles currently on the market.
The Enyaq is Skoda's first electric car and is a solid, well-made and keenly priced offering, starting from £34,850 — that's if you can get one though; high demand, the global semiconductor shortage and, more recently, the war in Ukraine have meant that Enyaqs have been pretty hard to come by.
Vauxhall Mokka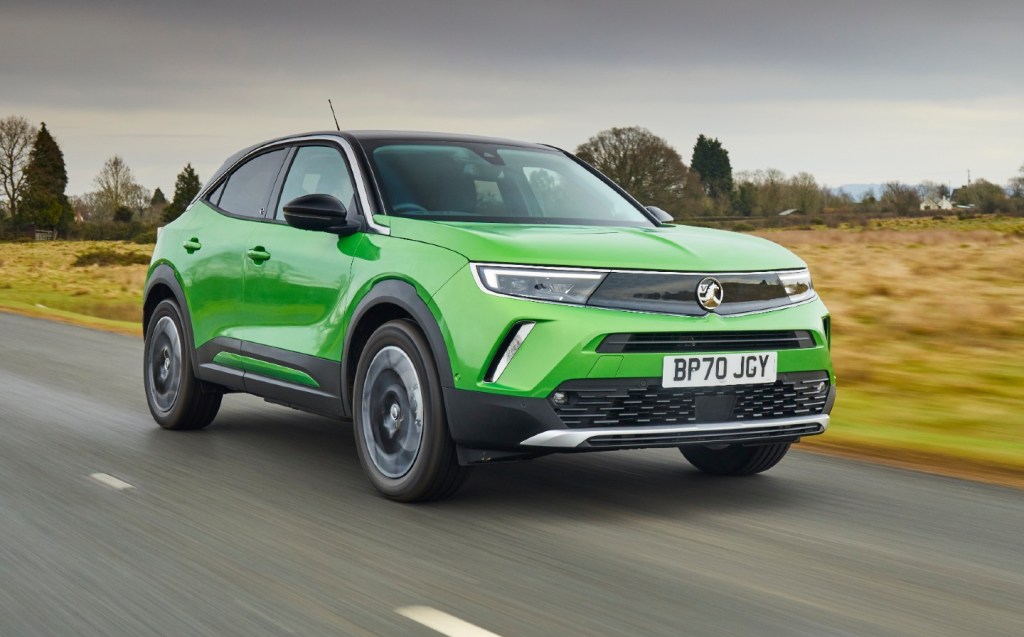 Vauxhall's revival in recent years has been quite startling, and few cars typify this quite like the Mokka. While the old one was neither especially good nor stylish, the latest Mokka is a far more attractive affair with its "Vizor" front-end, high-quality interior, plenty of tech and range of powertrains including an electric option.
Prices for the three-cylinder 1.2-litre turbocharged petrol model start from just under £21,000 and the turbocharged engine is more than adequate for most situations.
Those looking for simplicity, zero emissions and low running costs should take a look at the pure-electric Mokka-e, with its 50kWh battery and range of just over 200 miles (it's based on the Peugeot e-2008, above). But if you are covering a lot of motorway miles, you still might do better with the 1.5-litre diesel version.
Related articles
Latest articles