2022 Kia Niro gets more space plus hybrid, plug-hybrid and pure-electric versions
Niro fiddled
Kia has released details of its redesigned 2022 Niro crossover and once again it features a mix of hybrid, plug-in hybrid and pure-electric powertrains, but this time bolted to new underpinnings that allow extra interior space and performance.
The new Niro will be the first Kia to use the mid-sized Hyundai-Kia K3 platform meaning that it's now slightly longer than before with the space between the front and rear wheels also having grown by 20mm, resulting in more room for passengers.
With the new platform comes a fresh style, and while it's not a dramatic departure from the outgoing model, it's more in-keeping with Kia's current design language.
Perhaps the most notable styling features are the contrasting grey "blades" behind the rear doors, aping a similar feature on the original Audi R8 supercar.
The Niro's versions sit slightly proud of the body and Kia says they help to optimise the flow of air to increase aerodynamic efficiency, though critics have commented that it gives the impression of a partial respray job.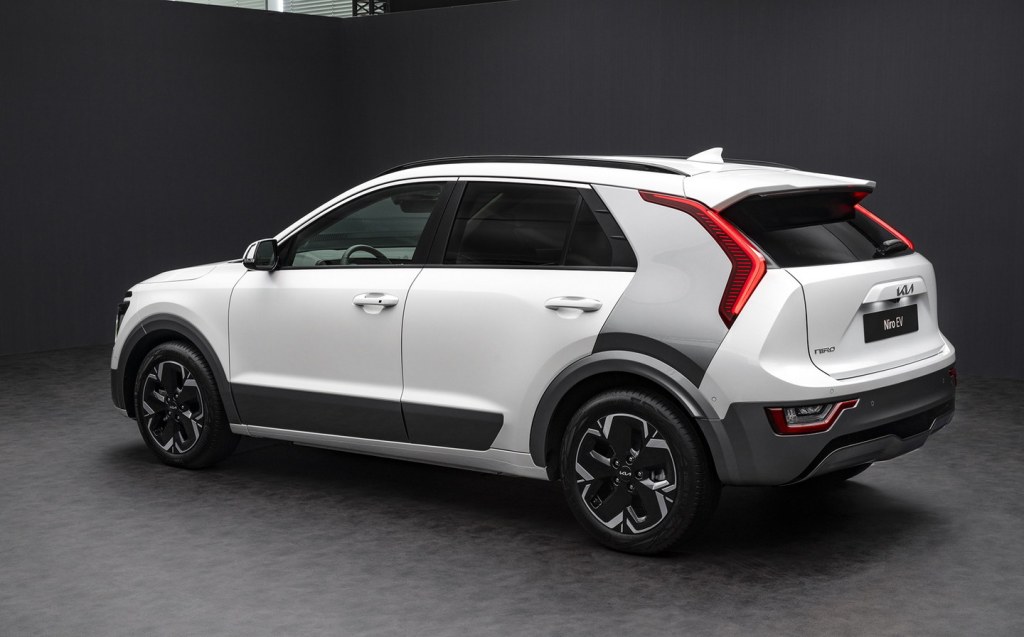 The pure-electric version of the Niro has been renamed the Niro EV (the outgoing derivative is called the e-Niro) in line with Kia's current nomenclature, and the differences between it and its hybrid siblings are evident in a front-on view.
All models get the same polygonal light clusters but the electric version gets a different (closed off) grille compared with the hybrids, as well as a new centrally-mounted charging port.
For the first time there's a storage compartment under the bonnet in the electric version, which, though not providing a huge amount of extra space (just 20 litres), is useful for stowing charging cables.
The Niro EV gets 17in alloys as standard, while the hybrid and plug-in hybrid models get a choice of 16in to 18in wheels.
Three different trim levels will be available, though they won't vary much across the three powertrains. There will be twin 10.25in screens mounted side-by-side, one for the driver's instrument cluster and the other the infotainment screen, the whole interface broadly similar to that of Kia's Sportage and Sorento models.
Much use is made of eco-friendly materials for the interior, such as recycled wallpaper for the headlining and seat coverings made partially from a eucalyptus by-product.
Boot space in the EV stands at 475 litres, though because of their battery and motor set-ups, the hybrid and plug-in hybrids come in at 451 and 348 litres, respectively.
A full suite of driver assistance and safety features includes automated emergency braking, Lane Keeping Assist, Lane Following Assist, Rear Cross-Traffic Alert and a range of other of sensor- and camera-based systems to make parking and egress that bit safer and easier.
Powering the Niro EV is a 64.8kWh battery pack and an electric motor delivering 201bhp, providing around 288 miles between charges. At a DC rapid charger, the Niro EV will take around 43 minutes to top-up from 10% to 80% battery capacity.
The hybrids both use a familiar 1.6-litre four-cylinder petrol engine and the 139bhp hybrid-electric model is capable of short distances of low-speed electric-only running. The 180bhp plug-in hybrid model can manage up to 40 miles of battery-powered driving, Kia says, thanks to its 11.1kWh battery pack.
Green Zone Drive Mode is a feature in both hybrid models which, using navigation data, pattern learning, or manual input can automatically switch to electric-only running in certain areas such as around schools or hospitals or in the driver's local neighbourhood.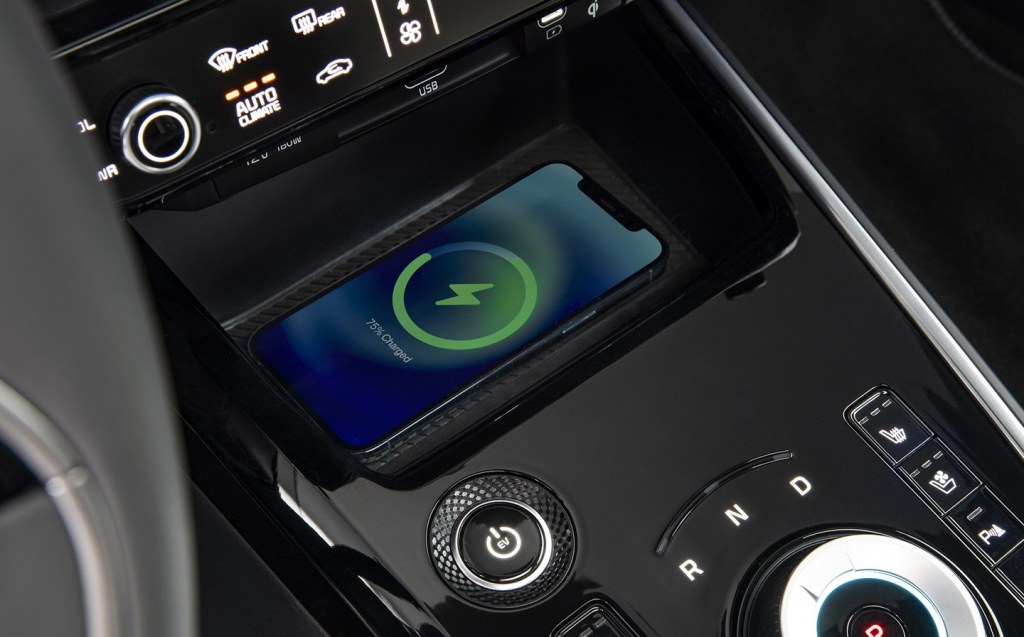 Standard on higher-spec models (and optional on others) is Vehicle-to-Load (V2L) charging allowing users to power external items such as laptop chargers, mini-fridges or other household appliances using the car's high voltage electrical system.
The new Kia Niro will go on sale in the UK from later this month with first deliveries expected in July; the EV is due to arrive in August. Pricing for the new model has yet to be confirmed.
Related articles
Latest articles