Watch Toyota showing off self-driving drift car with tech that can take over when things get slippery
Skidding for safety
---
Published 03 February 2022
THE TECHNOLOGY behind a new self-driving drift car from Toyota is being hailed as an important safety breakthrough for road cars
Using a Toyota GR Supra as a base car, the Toyota Research Institute (TRI), a US-based R&D arm of the Japanese car-maker, programmed the vehicle to autonomously drift around obstacles on a closed track.
The test mule was modified for autonomous vehicle research with bespoke computer-controlled steering, throttle, clutch displacement, sequential transmission and individual wheel braking.
The suspension, engine, transmission, chassis, roll cage and fire suppression were modified along the lines of cars found in the Formula Drift series.
An on-board driver was required for safety and data-collection reasons, and able to take over between tests of the autonomous systems.
Underpinning what looks like a racing car is technology that the team at TRI hopes will form the basis for emerging safety and driver assistance technologies.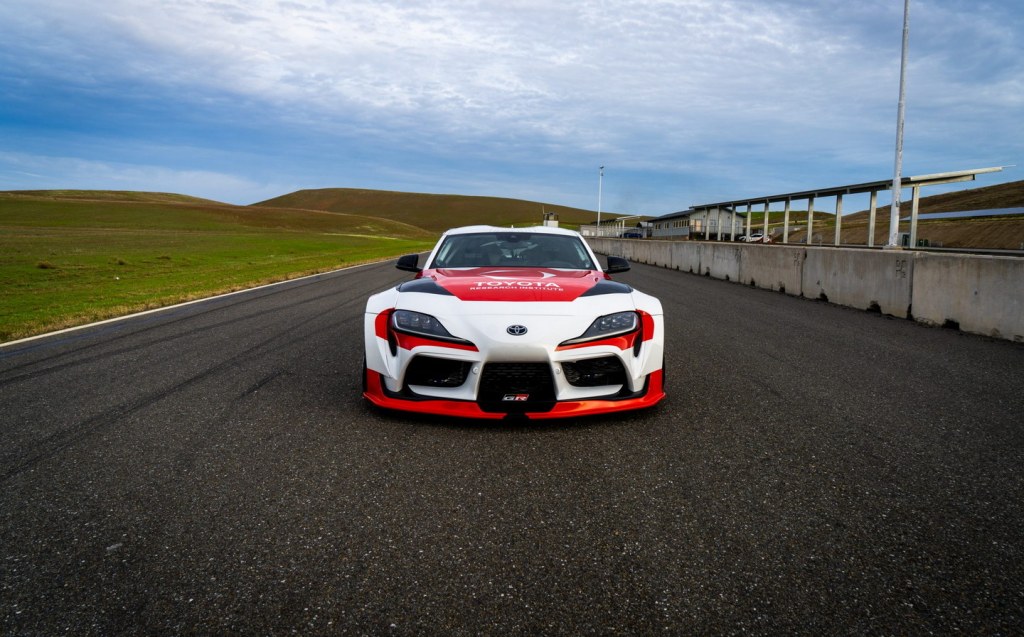 The idea, it says, is to use controlled autonomous drifting to avoid accidents by navigating the car around sudden obstacles or in conditions such as hitting black ice, where the tail of the car may step out and an accident likely to follow, for the average driver. The autonomous system has pro-driver-like reflexes and control.
According to Jonathan Goh, a research scientist working alongside TRI: "When faced with wet or slippery roads, professional drivers may choose to 'drift' the car through a turn, but most of us are not professional drivers. That's why TRI is programming vehicles that can identify obstacles and autonomously drift around obstacles on a closed track."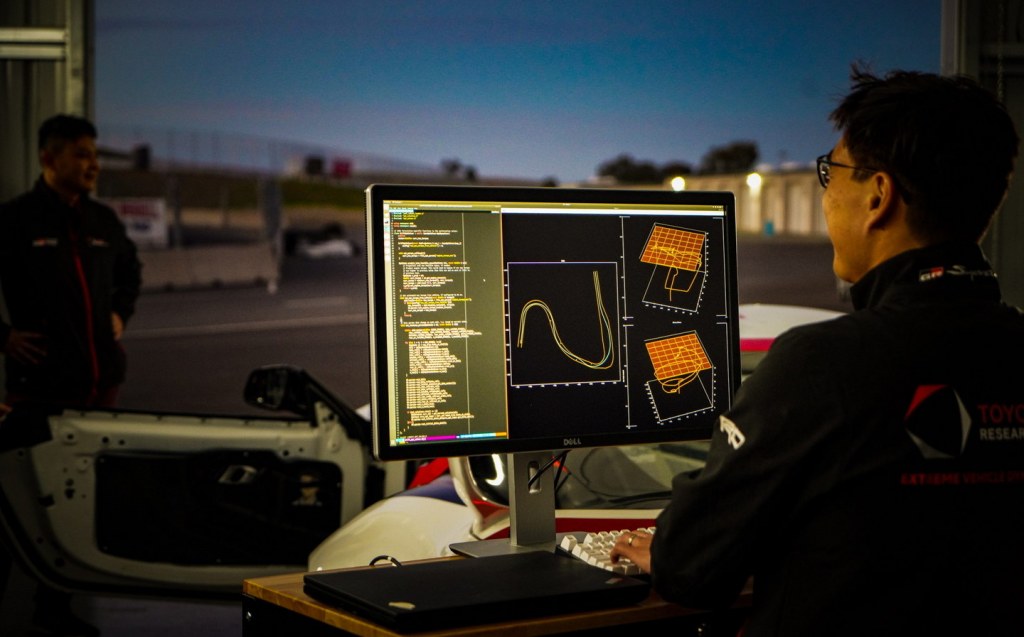 TRI has been collaborating not just with the tuning specialist GReddy and Toyota's Formula Drift driver Ken Gushi in calibrating the standards for the predictive systems, but also with a research team from Stanford University in California.
Stanford's Dynamic Design Lab has for some time been working on this type of technology, having hit headlines with their MARTY (Multiple Actuator Research Test bed for Yaw control) project in 2015 which saw a self-driving electric DMC DeLorean drifting, pulling "doughnuts" and otherwise creating large clouds of burning rubber.
Speaking at the time, Jonathan Goh said: "We want to demonstrate autonomous cars have mastery over all types of driving."
While TRI's recent experiments at the Thunderhill race circuit in California may look, on the surface, like automotive horseplay, Gill Pratt, the CEO at TRI insists that such technology may really help prevent some of the 1.25 million road fatalities around the world every year.
"The reality is that every driver has vulnerabilities, and to avoid a crash, drivers often need to make manoeuvres that are beyond their abilities. Through this project, TRI will learn from some of the most skilled drivers in the world to develop sophisticated control algorithms that amplify human driving abilities and keep people safe."
Tweet to @ST_Driving Follow @ST_Driving
Related articles
Latest articles