Watch: Skoda slides into record books with 4.6-mile drift on ice
When a plan going sideways is a good thing
---
Published 03 February 2023
Skoda has claimed two new Guinness World Records, using its electric Enyaq vRS iV model to scoop the gong for the Longest Continuous Vehicle Drift on Ice as well as the same record in the electric vehicle sub-category.
The record attempt took place on a circular track atop a frozen lake near the town of Krokom in central Sweden, and saw motoring journalist Richard Meaden hold the sporty Enyaq in a continuous controlled slide for nearly 16 minutes over a distance of 4.568 miles.
The successful run took place on Skoda's fourth day at the location after more than 18 full hours of drifting across the previous three days, making the most of the short Scandinavian winter daylight hours in temperatures as low as -17 degrees C.
Over the course of the record drift Meaden circled the track (188m in circumference) some 39 times, reaching a peak speed of 30.25mph and never dropping lower than 19.66mph.
The attempt was monitored by an adjudicator from Guinness World Records as well as David Kalas, an international drifting judge.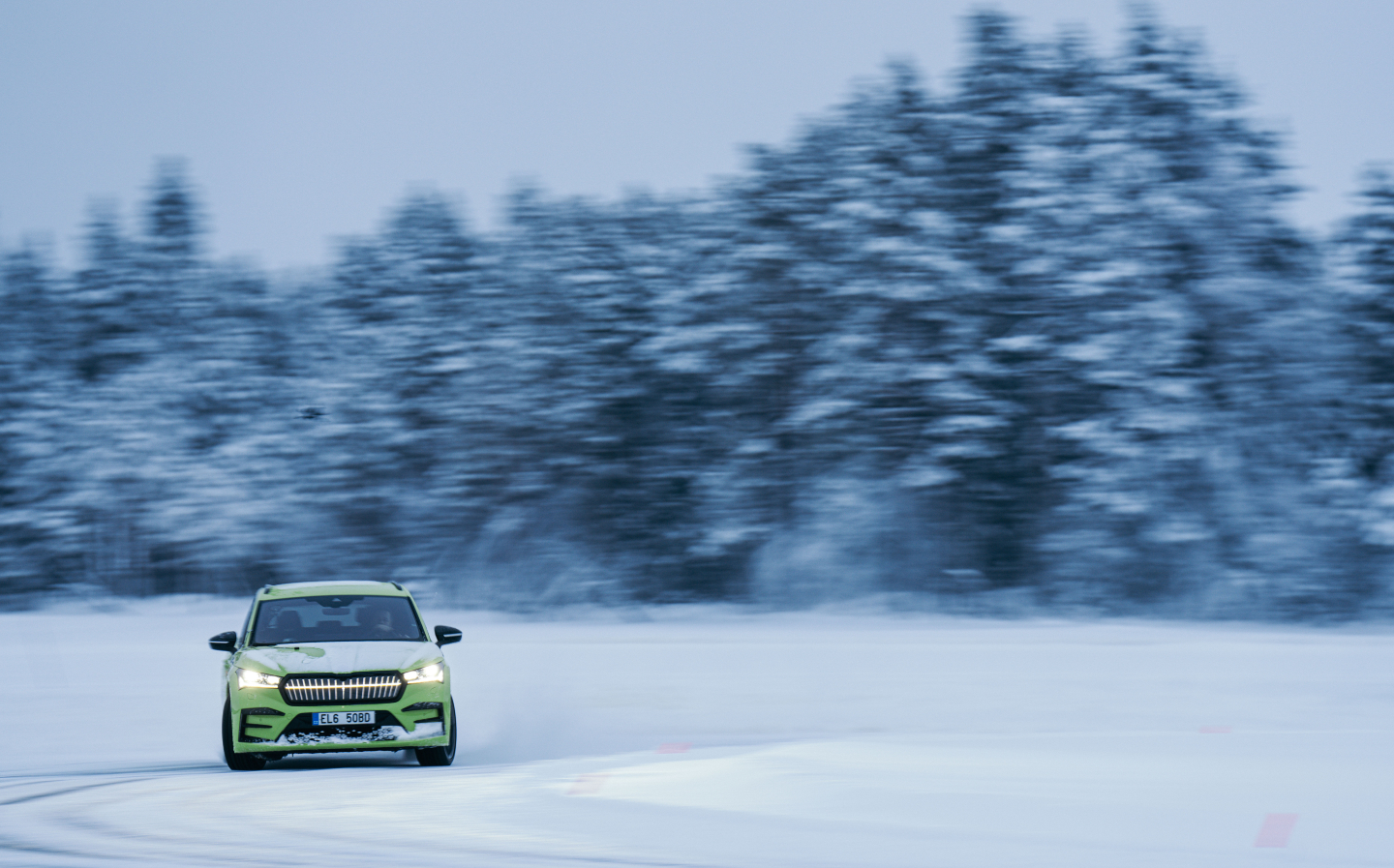 This isn't Skoda and Meaden's first effort to break a Guinness World Record; in 2011 Skoda took a 2-litre Octavia vRS to the Bonneville Salt Flats in Utah in the United States where a top speed of 228.647mph was achieved, claiming the world land speed record for a 2-litre forced-induction production car.
Unlike the Bonneville Octavia, however, the Enyaq vRS used in the drifting record attempt was almost entirely unmodified, with little more than a set of specialist studded tyres setting it apart from customer versions.
The Enyaq vRS employs a battery with a capacity of 82kWh and twin motors giving it the ability to send 295bhp to all four wheels — something of which the record-breaking team made good use.
As is the case with standard production models, the Enyaq used for the ice drifting record was fitted with a sports suspension set 15 mm lower at the front and 10mm lower at the rear than the non-vRS Enyaq, with all of the same styling cues as any other Enyaq vRS such as sportier bumpers and black exterior detailing.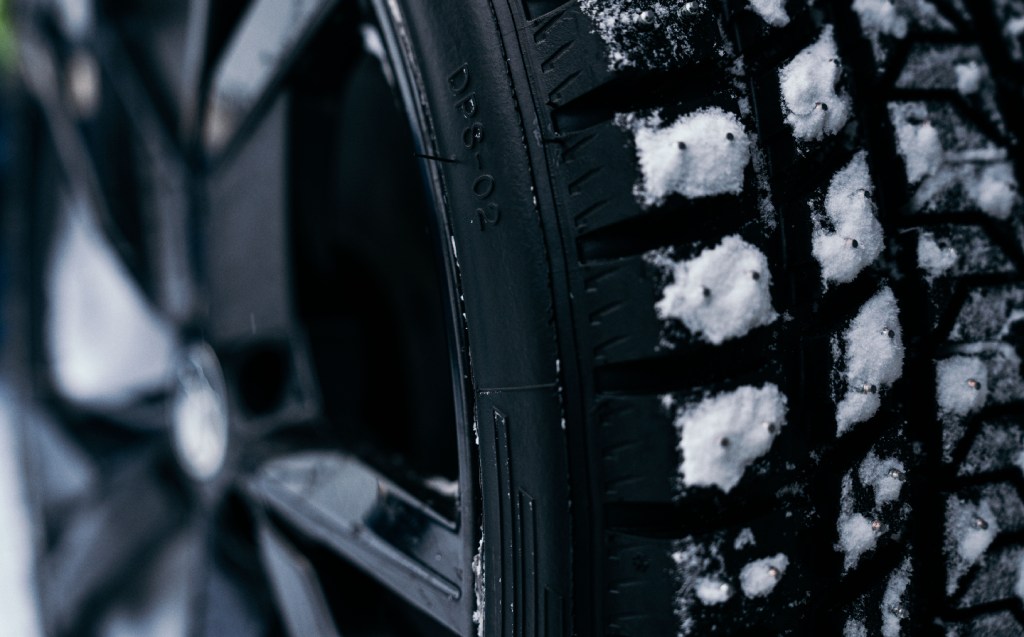 The 20in alloy wheels at the front featured 245/35/R20 tyres — specially sourced from Michelin — with 600 5mm studs across the surface, enabling greater traction and steering input on the frozen lake.
The rear wheels were shod in a set of Finnish Nokian Hakkapelitta 255/45/R20 tyres with 300 2mm studs across the tyre surface, allowing the rear slightly more slippage than the front, enabling the car to maintain the drift across the 40cm-thick ice.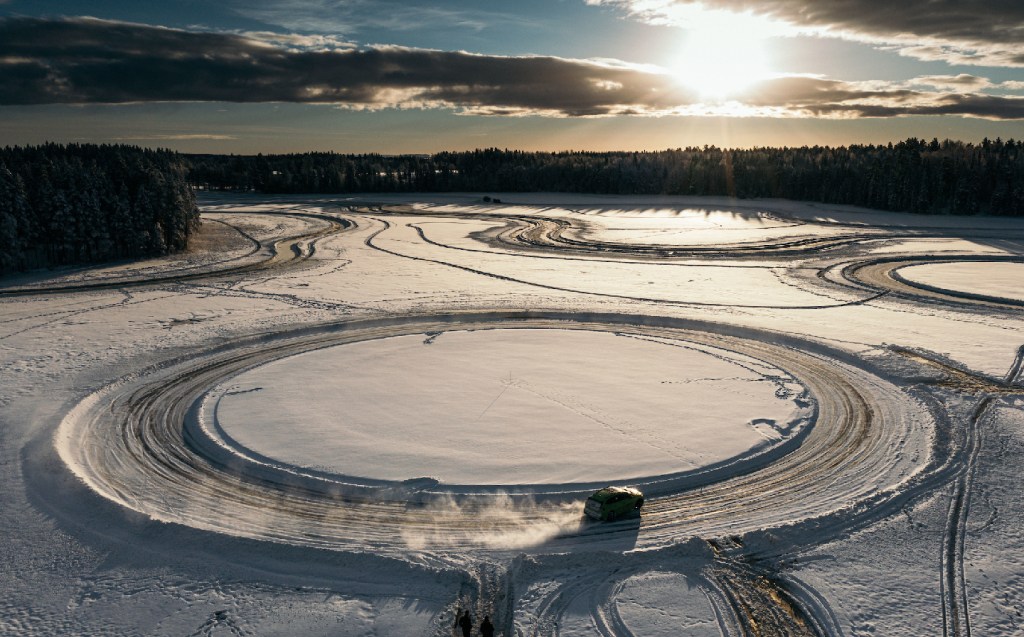 Skoda's record drift of 4.568 miles smashes the previous ice drifting record distance of 3.872 miles, set in China in 2022.
Related articles
Latest articles