Drifting at 189mph secures GT-R Nismo a Guinness world record
Beats record by 54mph
IT SOUNDS like a challenge set by the producers of Top Gear: you must drift your car, at speed, and secure a Guinness world record. The car and the speed involved, however, are probably too hair-raising for even television shows that have been there, done that and bought the T-shirt.
Nissan challenged Masato Kawabata, a racing driver who competes in Japan's D1 Grand Prix drifting championship, to take a modified Nissan GT-R — tuned to produce more than 1,360bhp and switched from four-wheel to rear-wheel drive — and break the 135mph record for drifting a car at a 30-degree angle.
The record had stood since 2013. And little wonder: it involved deliberately pitching a car into a tyre-shredding slide at almost twice the British speed limit.
---
View the Nissan GT-Rs for sale on driving.co.uk
---
It was held by Jakub Przygonski, a Polish rally driver, who set his record at Biala Podlaska airport, near Warsaw.
However, by the end of the latest record attempt, held at Fujairah airport, on the east coast of the United Arab Emirates, and with just three attempts permitted under the Guinness World Records rules, Kawabata hadn't just broken the record — he'd smashed it to pieces and ground it into dust. The Japanese driver achieved 189.5mph.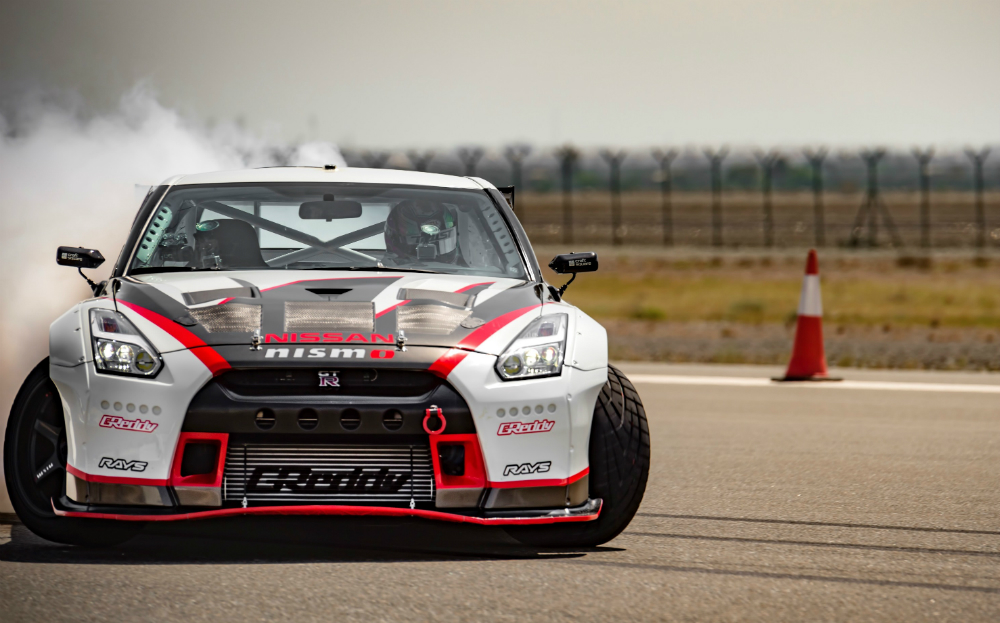 During his first attempt, which notched up "just" 170mph, the car travelled at a 55-degree angle.
The astonishing feat is a clue to why Kawabata is a two-time D1GP champion, and you and I aren't.