Letters of the week: September 27
Your correspondence
---
Published 28 September 2015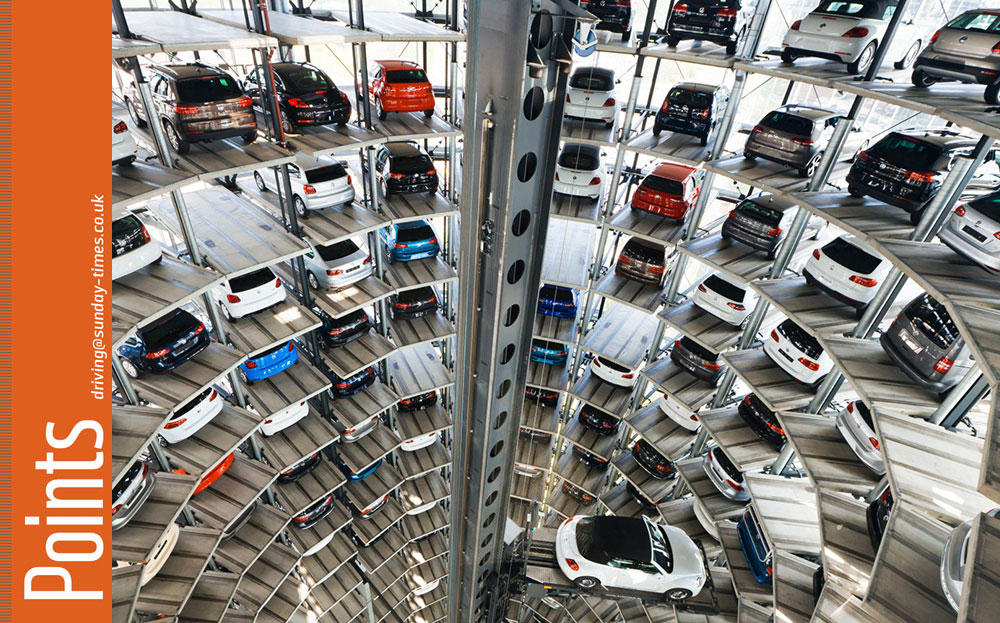 Testing times
How much more deception from VW/Audi must we stomach before the British love affair with them ends ("Car makers' 'dirty tricks' to fool European emission tests", News section, last week)? In 2012 Audi salesmen were caught claiming that the R8 sports car had undergone Euro NCAP safety tests when it had not. Then the company was forced to settle a lawsuit on excessive oil consumption in America. Now VW is taking us for fools by fixing emissions readings for its diesel cars. It's time the companies played a straight bat.
Nigel Duckworth, Dartmouth, Devon 
---
Click to read car REVIEWS or search NEW or USED cars for sale on driving.co.uk
---
Fuelling trickery
Why all the fuss about VW? It is only a case of a microchip doing to the emissions tests what humans have been doing to fuel consumption tests for years.
Dr John Thornton, Macclesfield
Tax dodge
The VW fiasco has shown up a flaw in this country's vehicle tax rules. So-called low-emission diesel cars qualify for a lower tax band, or are even exempt, yet we now find that these so-called cleaner cars are creating nitrogen dioxide emissions several times times the limit allowed in the EU.
Jon Bailey, Wantage, Oxfordshire 
Bolt from the blue
As an ambulance driver, I can remove Mike Dunstan's doubt about whether emergency vehicles pay fines for using bus lanes ("No offence", Points, last week). We do: ambulances can use bus lanes only under certain conditions. I am still arguing about a fine received for using a bus lane because the camera did not "see" my blue lights en route to resuscitate an 11-year-old child. Am I being arrogant if I suggest I had more important things to worry about? PS The child recovered.
Patrick O'Meara, East Kilbride
No camera, no action
Here in Luxembourg it is standard practice for emergency vehicles to use bus lanes — and no cameras!
David Neve, Luxembourg
Driving blind
Malcolm Wynd obviously does not drive much in Oxfordshire ("Sign language", Points, last week), where signs placed by the authorities are often obscured by trees and bushes. There are several stretches of road where I have no idea of what the speed limit is.
Ian Garnett, Didcot, Oxfordshire 
Braking news
Andrew Tillman did not suggest driving until brake pads were 99% worn, only that it was a waste of money to replace them at 70% ("Stopping short", Points, last week). There are thousands of miles between that point and replacement at a safe minimum, and usually an audible indication when it is reached.
Roger Flavell, Barlaston, Stoke-on-Trent
Cat pounces on clones
What a pity you didn't see fit to list the excellent Jaguar XE among the rivals to the Audi A4 ("First Drive review: Audi A4", last week). The Jaguar was conceived and developed in the UK and is manufactured here. Reviews confirm that it is equal to or better than the ubiquitous Audi/BMW/Mercedes clones, and the Jaguar brand scores ahead of them all for customer satisfaction.
Kevin Beadle, Solihull

Crying wolf
Before we have signs telling us the price of fuel on motorways (News, last week), perhaps we could have correct information on smart motorway signs, and thus avoid restricted speed limits for no visible reason, warnings of non-existent queues and three different speed limits in less than a mile.
J Arnold, Hartlebury, Worcestershire
Average speed zero
I recently encountered the apparently permanent roadworks on the M6, where a sign advised me I was subject to an "average speed check". How is this possible when you're stationary?
Phil Greaves, Telford
Give me five
Motor fuel is priced per litre yet fuel consumption is always quoted in miles per gallon. Motor oil is sold and priced in five-litre units (roughly a gallon), so why not fuel? No one buys a litre of petrol.
Mike Painter, Chandler's Ford, Hampshire
Off road
While overtaking a cyclist on a narrow B-road with oncoming traffic, I hooted and gestured that there was a cycle route to his left that ran the length of the road ("Law unto themselves", Points, September 13). When the cyclist caught up with me at traffic lights, I didn't have to lower my window to hear him tell me he didn't want to use the cycle route and had every right to use the road.
Surely it must be obligatory to use a specially constructed, costly cycle route if one exists, and that cyclists should have no right to use the road in this instance.
Jeff Kagan, London 
Mind the chain gang
It appears that if too difficult to enforce, some laws are left to wither — such as the one barring cycles from being ridden on pavements. This is made all the more dangerous as one assumes few offenders have insurance, leaving the majority of the public to hope they are never in an accident with a cyclist.
John C Cole, Wendover, Buckinghamshire
Universal ignorance
There is little distinction between ignorant cyclists and ignorant motorists. I would wager that the ignorant cyclists who ride on pavements and ignore traffic lights and one-way signs are the same ignorant motorists who text while driving, fail to signal at roundabouts, exceed the speed limit and hog the middle lane.
Craig Mcintyre, Lytham, Lancashire
Transit hits a bump
Guy Martin can't see the downside to Ford Transit Custom ownership ("Guy Martin reviews Ford Transit L2 H2, September 13). There is an important one: spare parts availability is abysmal. Following an accident in January, mine was off the road for five months; I persuaded my insurance company to allow a partial repair or it still would be. Nine months on, Ford is still unable to provide a rear quarter panel. A glance at owners' forums reveals I am not alone. Ford's attitude has been a hair short of obstructive. It has ruined the experience of the best driving van on the road.
Marc Brown, Carrickfergus, Co Antrim
---
Click to read car REVIEWS or search NEW or USED cars for sale on driving.co.uk
---