Driving with… Sharron Davies
The elite swimmer and TV presenter takes a spin in the All-New Kia Niro and tells us why her car needs to be as versatile as her lifestyle
I LOVE what I do and I'm so lucky to have a role presenting and interviewing that keeps me poolside. It's the nicest compliment in the world when people ask me when my next competition is, because I haven't swum competitively for years.
To be asked to cover the action from the Olympics in Rio was an incredible privilege. It was the 11th time I'd been to the Games, and that wealth of experience gave me the impetus to launch a new business, my own range of goggles. Having spent 20 years as an international swimmer and another 20 poolside, I thought I was ideally placed to come up with a product that does the job.
I always want my three kids to be involved in sport, not just for the physical benefits, but for the social life and the lessons it teaches about preparation, application and working hard to achieve something you really want. I have a busy home and it's a permanent juggling act, making sure you have the right tools to do the job and the right people to support you.
The right car is imperative, too. It's got to be 100% reliable so I'm never late to an event that's been years in the planning. I need to be able to fit everybody and everything in – including my basset hound – and because I drive about 20,000 miles a year, I also need to feel comfortable and relaxed.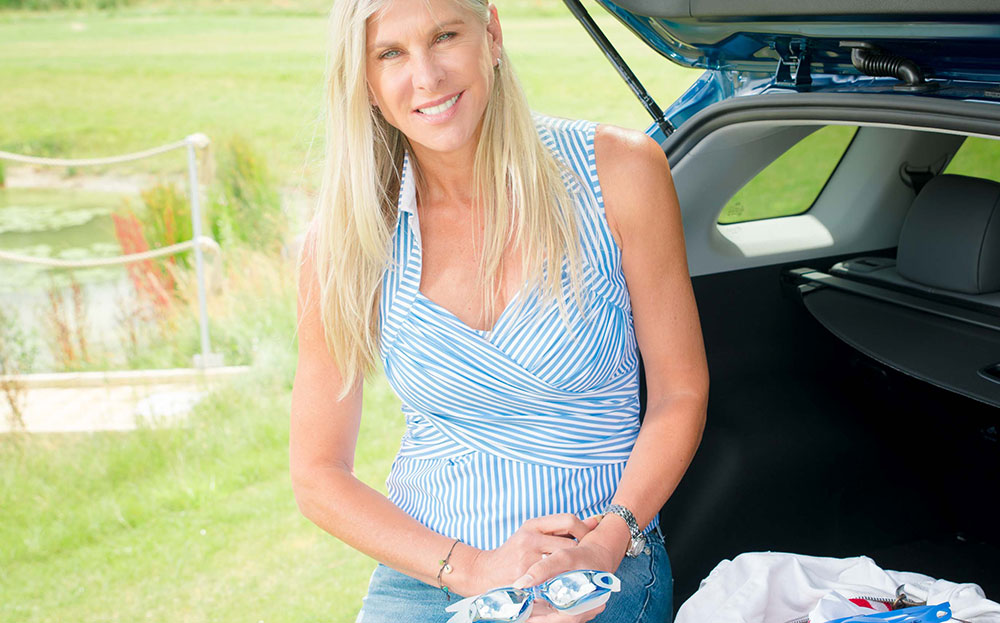 I like all the luxuries that come with the Kia Niro, including the heated seats and steering wheel, and another nice feature is that when you open the door, the seat moves back, making it easier to get in and out. The Bluetooth functionality allows me to make and receive hands-free calls while I'm driving.
Today I drove to the Glove Factory Studios in Wiltshire, where a fantastic community of mums with children, dog walkers and young business people gather. A year ago they decided to put in a couple of lakes for outdoor recreational swimming, so it's an ideal place to go to unwind from a busy lifestyle. Plus, the coffee is great!
Modern sophistication
The All-New Kia Niro is a stylish five-seat family crossover with all the cost-saving and fuel-saving benefits of a hybrid. The 1.6-litre petrol engine combined with a 43bhp electric motor delivers low emissions and up to 74mpg. Plus the Niro has loads of safety features such as Autonomous Emergency Braking and Blind Spot Detection, making it perfect for the family.