Family matters: three couples assess the new Kia XCeed crossover
Three sets of parents run their eye over the new Kia XCeed crossover and give us their honest opinion on how its looks, driving position, interior and technology measure up
---
Published 12 November 2019
CAR ENTHUSIASTS are often leant on by friends for advice when it comes to buying a car. How simple life would be if there was a single answer for everyone, but of course a teenager, a middle-aged father and an "empty-nester" will all have different requirements, and individual tastes.
For families, the needs are — on the face of it — simple: a spacious interior; good visibility all round; and top safety features. But then, should it run on petrol, diesel, hybrid power or electricity? Manual or automatic transmission? Perhaps too large a car would make negotiating tight parking spaces too much of a challenge; and does buying a family car have to mean giving up on stylish looks?
The new Kia XCeed could be the answer to many of those questions. It combines the compact size and practicality of a hatchback with the raised driving position of an SUV. It has a sporty, coupé-like rear, so there's no sacrifice on style, and you can buy it with an efficient petrol or diesel engine, and manual or automatic gearboxes. Next year, there will be a plug-in hybrid version, allowing trips of up to 30 miles on zero-emission electric power.
The XCeed offers 31 litres more boot space than the Ceed hatchback, raised seating for a more commanding view of the road and for making getting in and out easier, and the latest technology, including keyless entry, a large touchscreen infotainment system, Apple Carplay and Android Auto, Bluetooth phone connectivity and heated seats.
Safety kit fitted as standard includes six airbags, a system to help keep you in your lane, automatic high-beam headlights, a driver attention warning, speed limit information and automatic emergency braking should the car detect that you're in danger of hitting the vehicle in front.
We asked three sets of parents with young children to have a look around the car and tell us what they thought of its looks, technology and practicality.
Nick and Nicola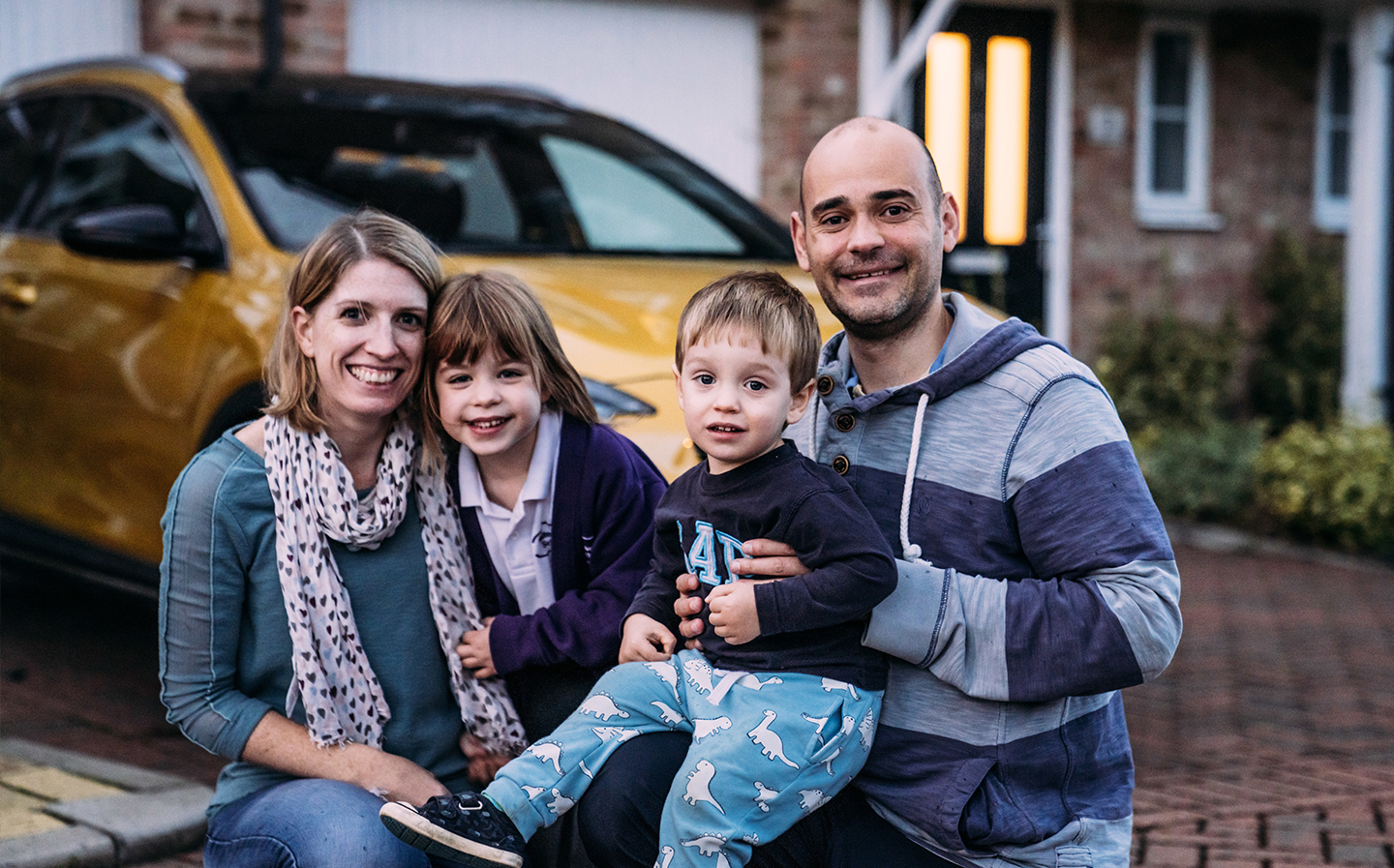 Nick Vincent, 39, is an engineer and wife Nicola, 38, is a procurement manager at a healthcare charity. They have two children, aged five and two, and share a BMW 5-series estate and Ford Fiesta.
Nick says: "Boot space is important for us. If we're going away on a long trip we will take the estate because it's got all the space for the children. The kids are getting a little bit older now, so we actually don't need as much room as we used to, but particularly when the kids were younger we'd have to take hundreds of suitcases and buggies and cots and all that sort of stuff.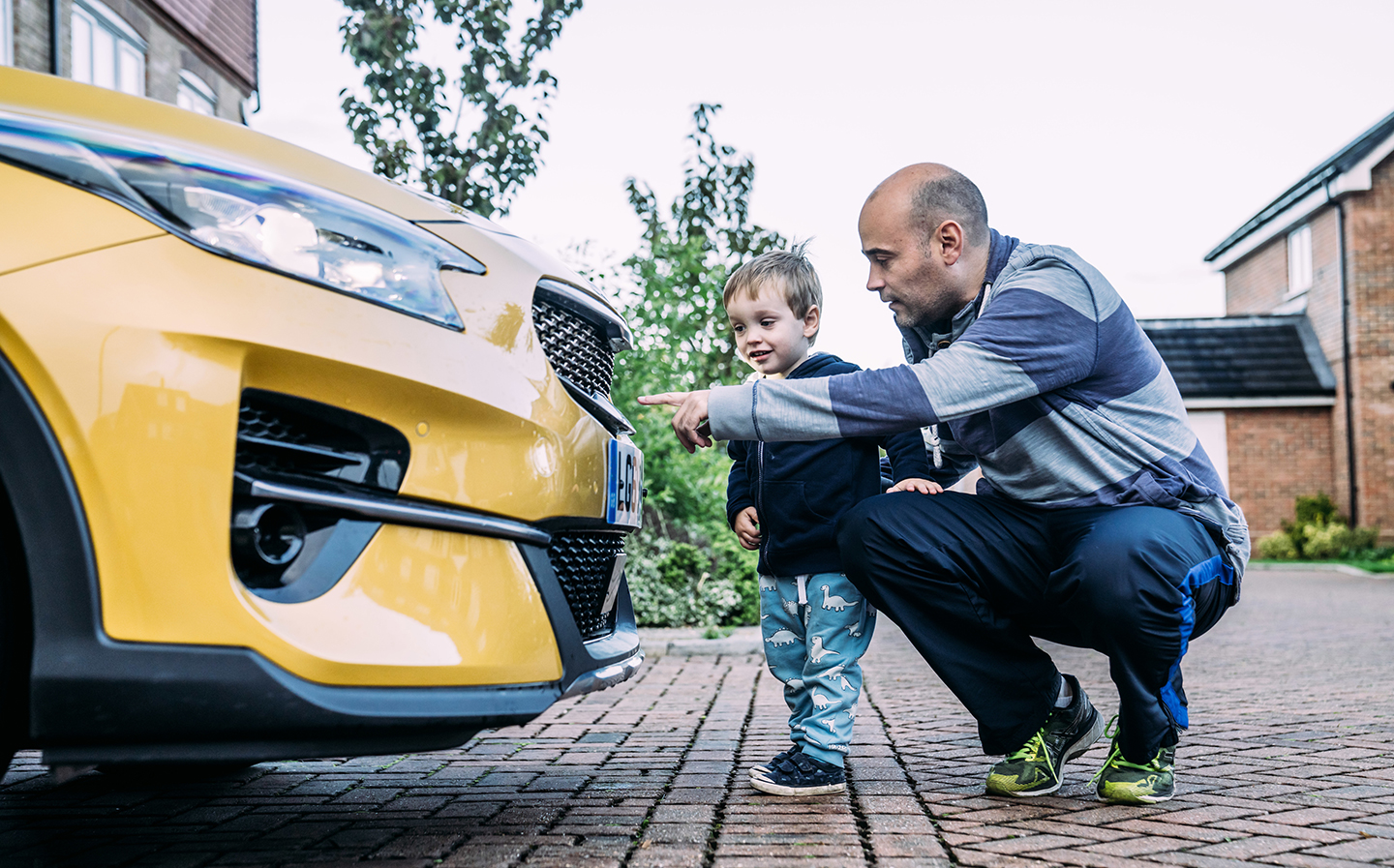 "Our Fiesta is a little runaround family car. If you're going into town the BMW is a complete nightmare because it's so big that you just can't get into parking spaces and tight gaps.
"I can feel that the XCeed has a slightly raised driving position, but it still feels quite sort of compact and nippy. It'd fit in our garage, for example —  the estate doesn't get anywhere near the garage. The XCeed could be OK for us in terms of space now, but we'd have needed a bit more a few months ago.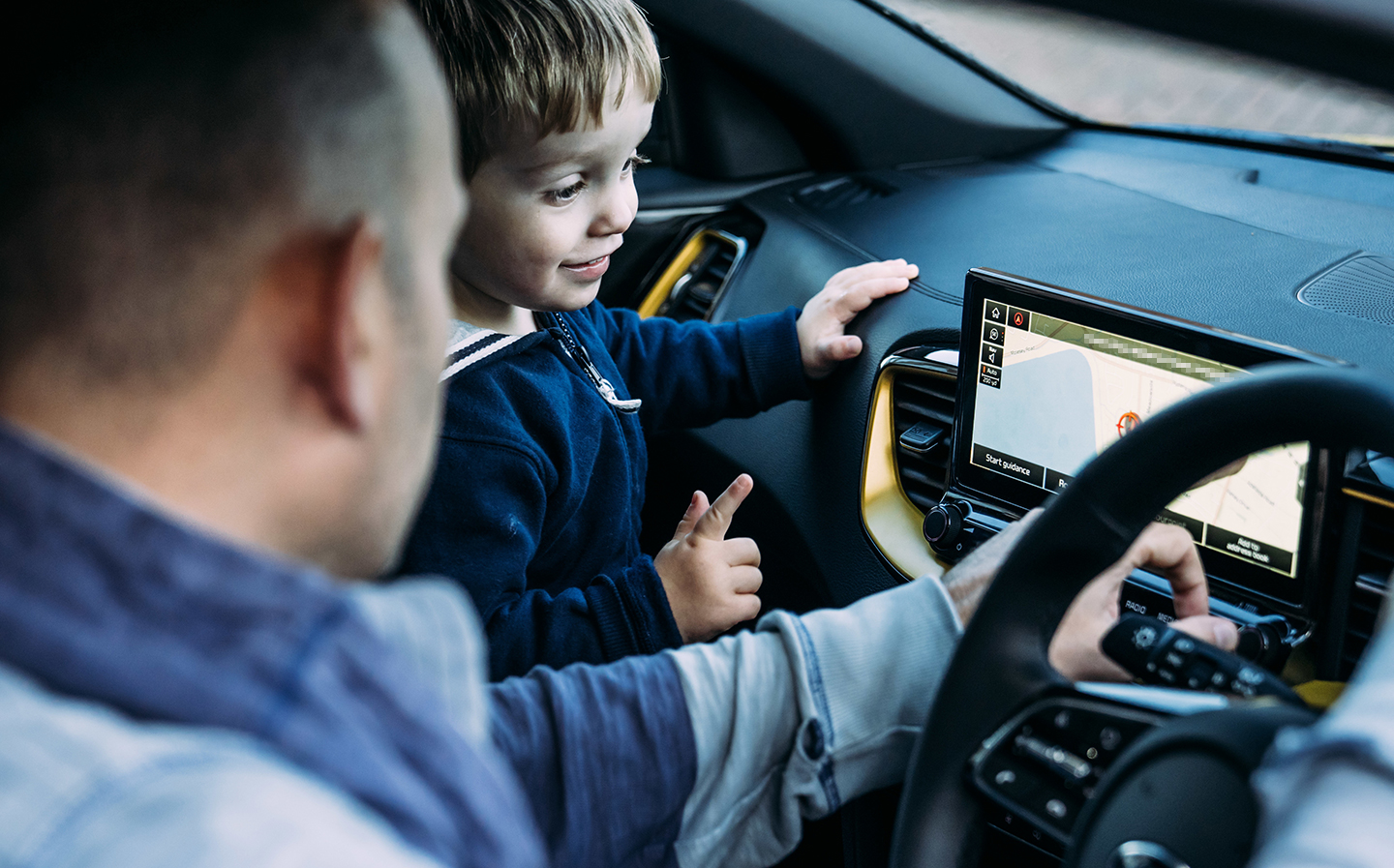 "From the back, it looks like the Mercedes . . . the GLC, is it? [in fact the GLA is closer in size] — that's handy to help understand what it's pitched against.
"It's also got all of the mod-cons you need, and my son loves the panoramic sunroof.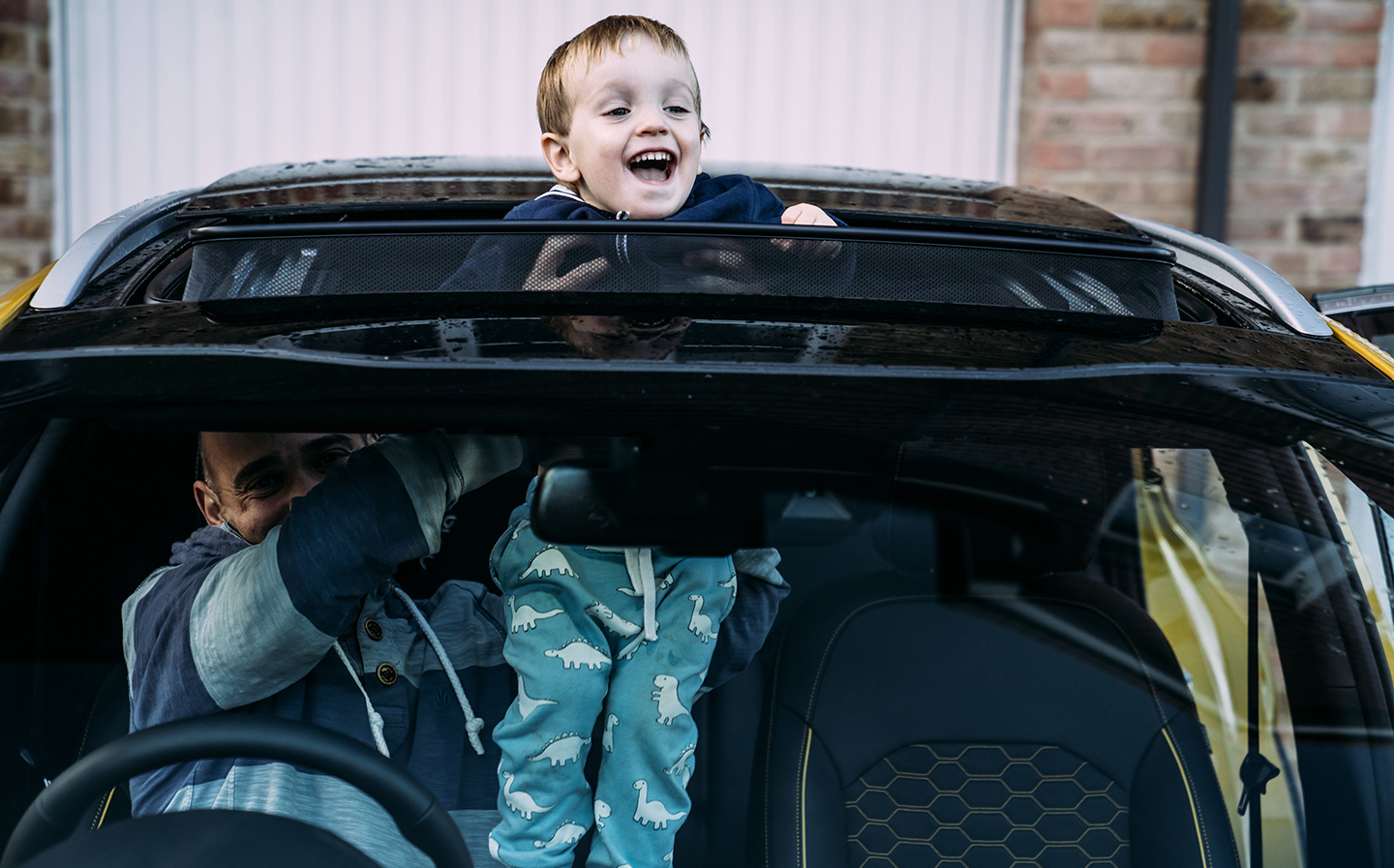 "If I had to sum it up, the XCeed is a good option if we wanted to upgrade our Fiesta. It's a good, modern runaround with all the features you would need for everyday town driving. Plus cars from Asia have a good reputation for reliability."
Rachael and Chih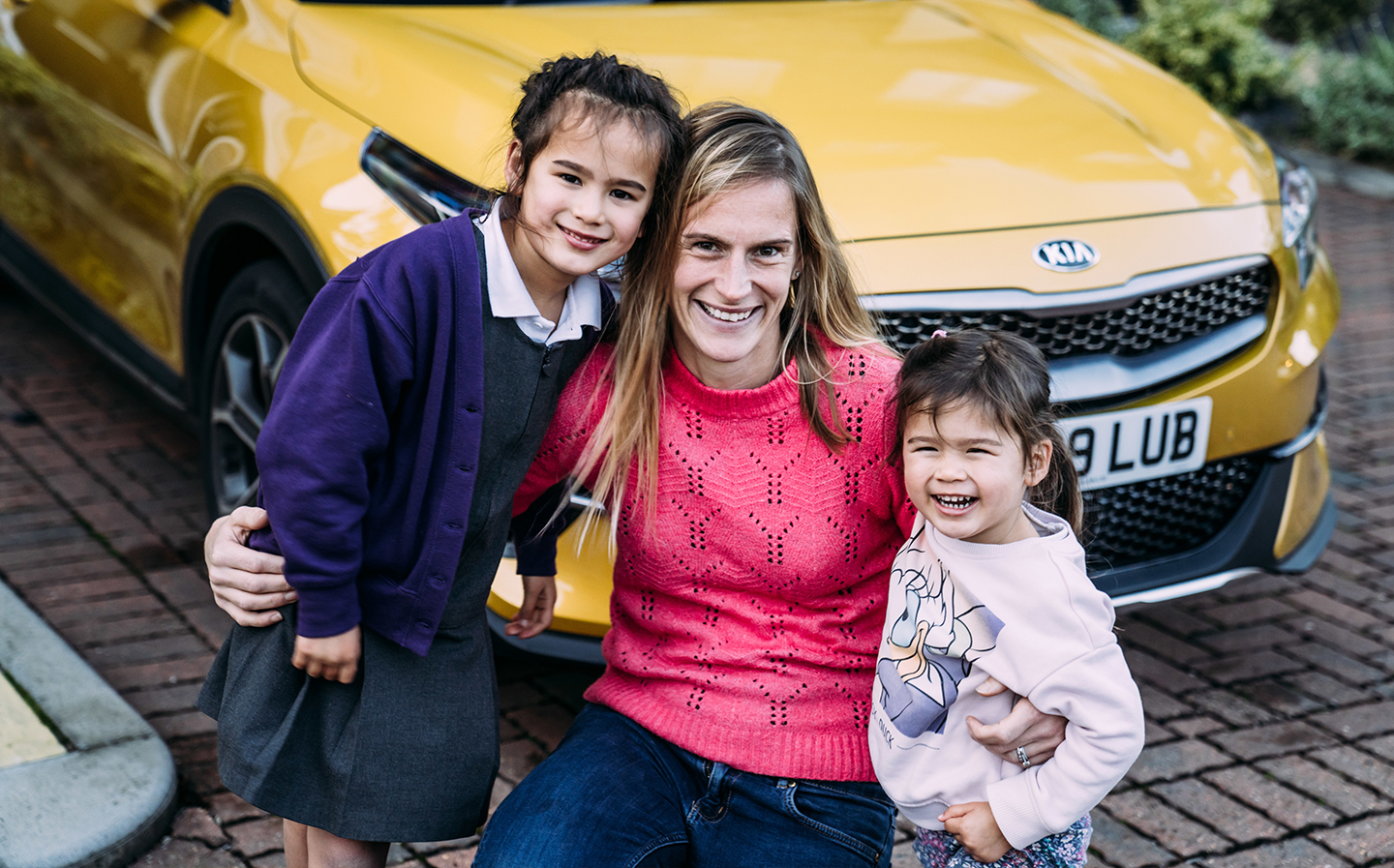 Rachael Huang, 39, and husband Chih, 37, work in the medical sector and travel daily for their work. Rachael visits patients in her Volvo V60, but Chih commutes by train, and does not have his own car. They have two children, aged five and two.
Rachael says: "I would probably out of choice have something higher up than my current car. I drove a Range Rover recently and really liked that raised driving position, so I might go for a crossover or SUV next time. Something like a [Land Rover] Discovery is maybe a bit big, though — that's a beast. Really, I want good visibility all round. The Volvo is quite good for that and visibility in the XCeed seems the same.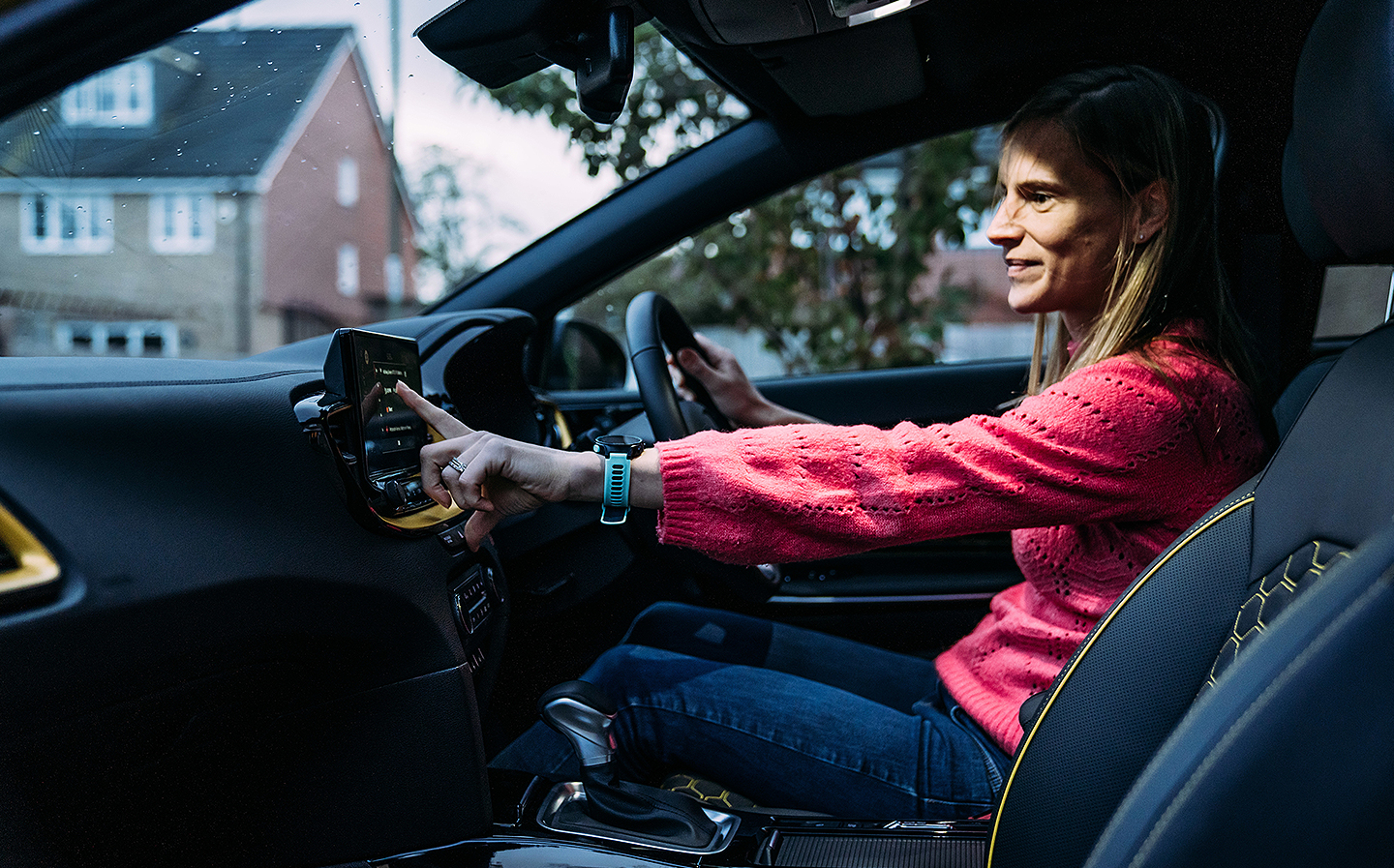 "My main priority is always going to be the size of the boot. I specifically asked my work for an estate car, and we originally got the smaller V40, but it wasn't big enough so we had to get the V60. The XCeed's boot is smaller but we could maybe get our buggy in the boot if we took its wheels off.
"A bit more of a concern for us would be getting three child seats across the back. In our current car we can fit a little booster seat between two child seats, and that's useful. My mum can also fit between the two seats, so when she's here we can all travel in one car.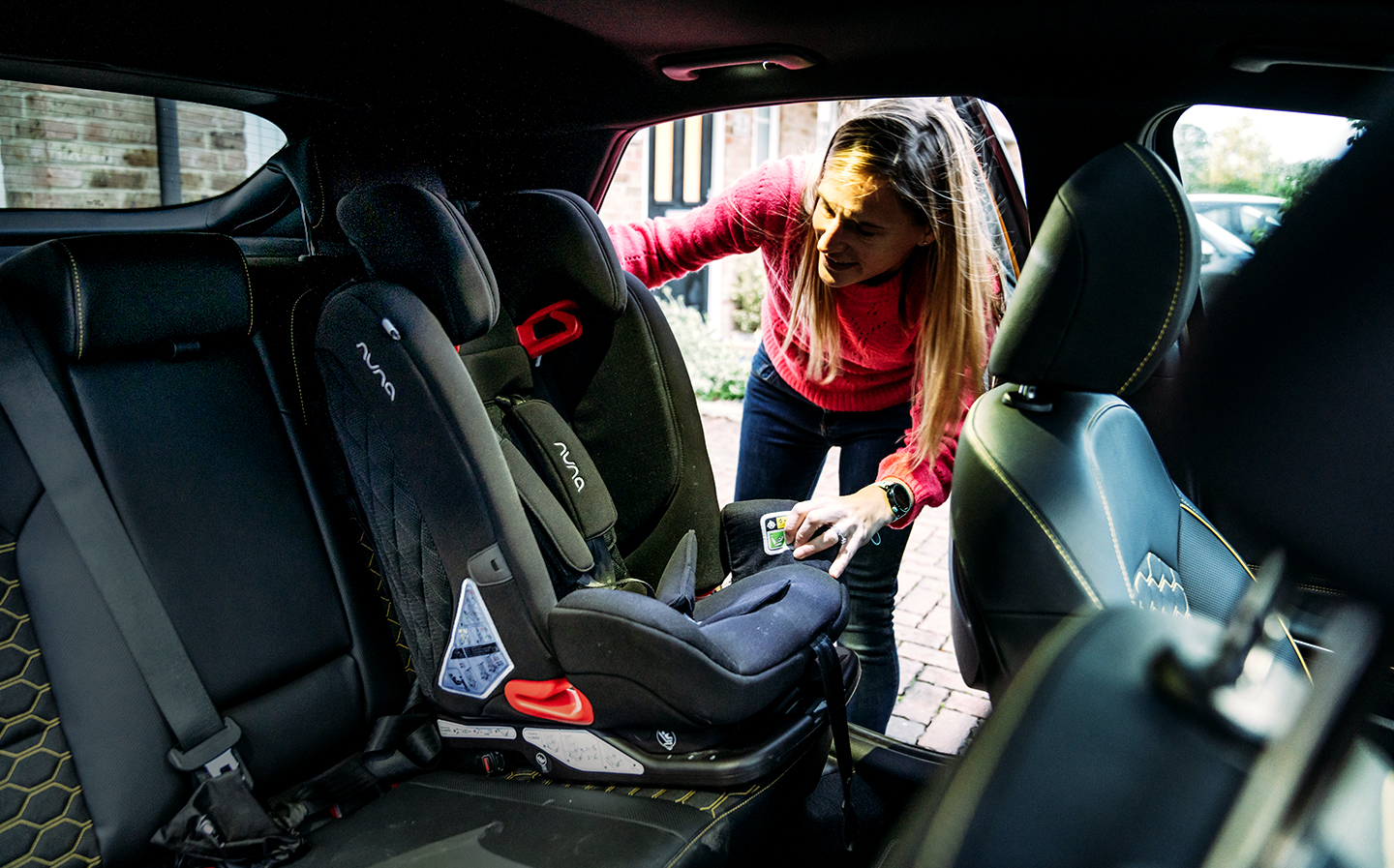 "Reliability is another very important thing for me, as I drive a lot of miles for work [Kia offers a seven year, 100,000-mile warranty]. And because of how much I drive, comfort is important, although I'm not particularly interested in the XCeed's heated steering wheel or heated seat. I value more somewhere to put my coffee that's easy to get to. I need somewhere to charge my phone, too, so the wireless charging plate and USB sockets are good.
"When it comes to the engine, although I do a high mileage and have a diesel right now, that wasn't my choice and for my next car I would definitely look at something more environmentally friendly. The cost of fuel isn't a concern, as I don't pay for my fuel and don't even think about fuel efficiency, to be honest, but I will probably move away from diesel. I haven't driven an electric car, but not having the option to do a long journey without stopping [to recharge] wouldn't suit me for work.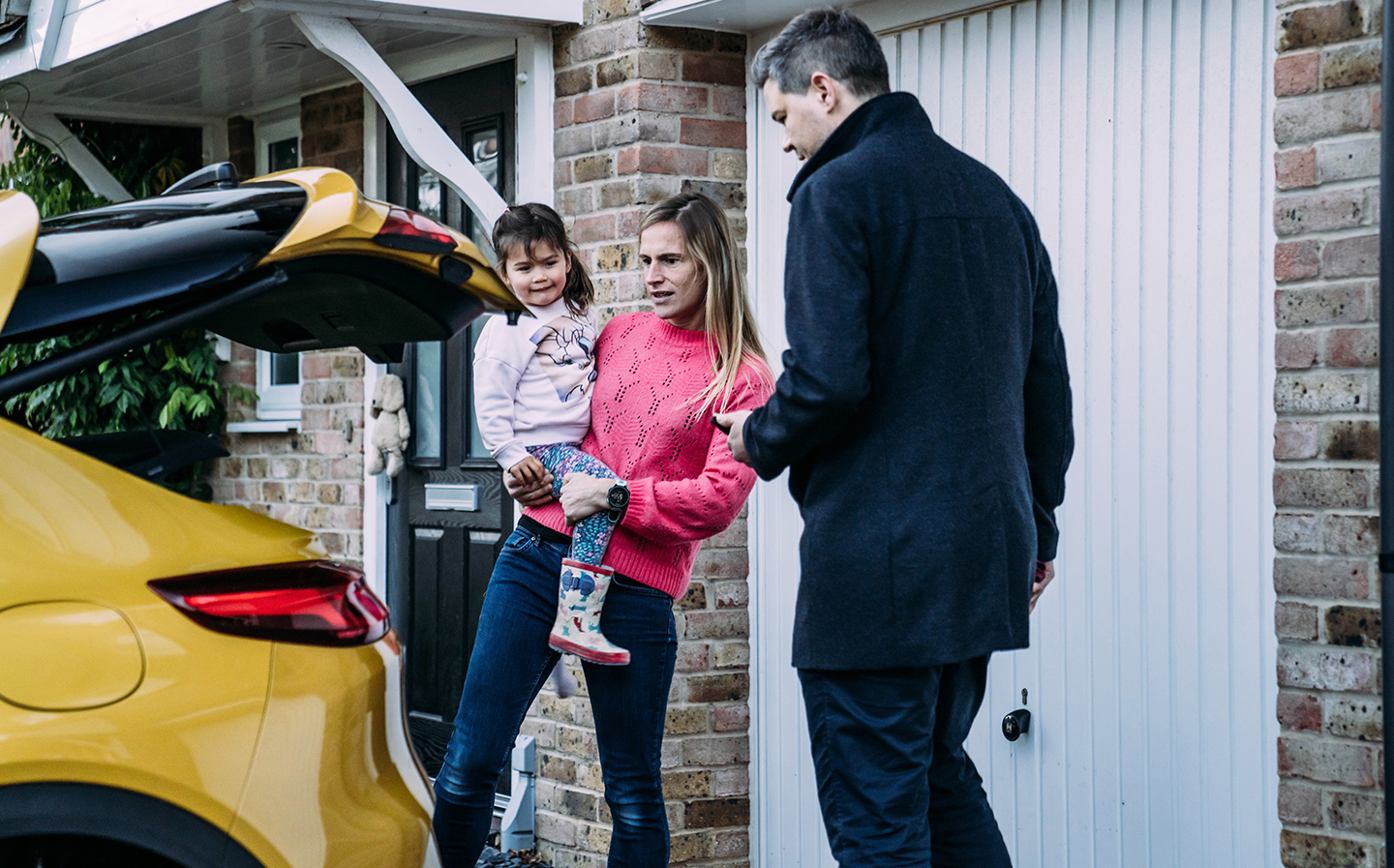 "And for family trips, when you've got kids if you're going to do a long journey, chances are you're probably going to do it at their bedtime and want them just to sleep for the whole journey, over maybe four hours. When the XCeed gets a plug-in hybrid version, that's a good step in the right direction because you've got the option of doing long journeys but the sustainability for short trips.
"I think if we had two cars, this would be a good second car."
Anthony and Sarah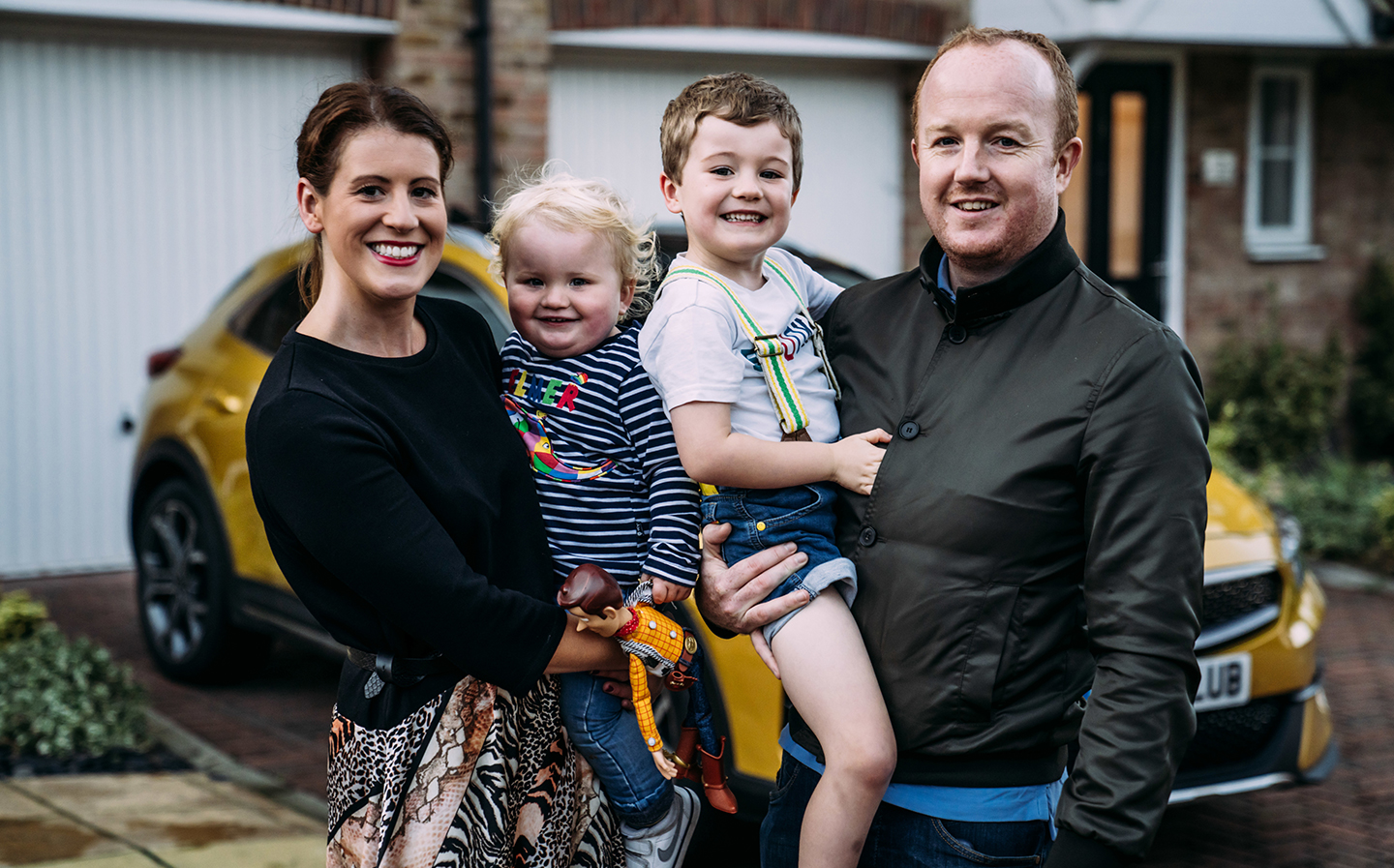 Anthony Parker, 39, is a director of a corporate events company and a car enthusiast whose daily drive is a sporty BMW M135i. Freelance marketing manager Sarah, 35, works from home and drives a Lexus RX SUV. They have two children, aged five and one.
Anthony says: "We're planning to replace the RX soon, and we've been looking at the BMW X5. On weekends away to Center Parcs, a compact crossover wouldn't be big enough for us but for an everyday car, the XCeed could work for sure.
"The boot size is really important to us, and while it's quite deep I'd worry that the sloping lid would limit space. With a double buggy it could get tight in there.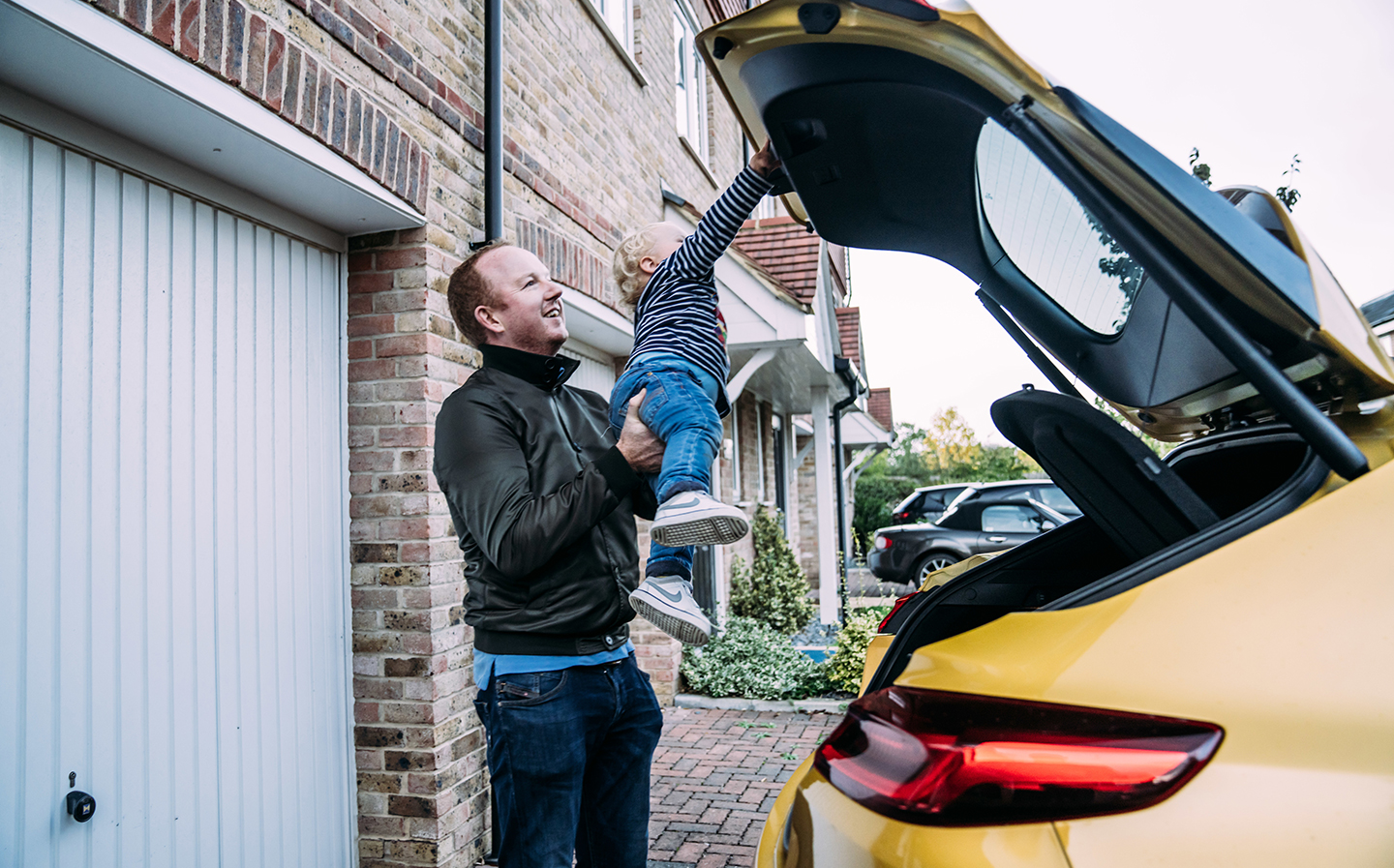 "It definitely has a sportier look than other vehicles of this type, though — I really like the squat look at the back of the car. Another thing that struck me, as a BMW driver, is the Kia's build quality inside — it's really solid. I tried the sliding cover for the cupholders thinking it'd have flimsy written all over it, but it's absolutely cast iron.
"The heated steering wheel is cool. Actually it reminded me of the newer BMW steering wheels, somehow. Maybe not in design, exactly, but it has some thickness to it.
"One of the biggest issues with my 1-series is that when you've got rear-facing seats for kids, you need that extra couple of inches that the XCeed has clearly got.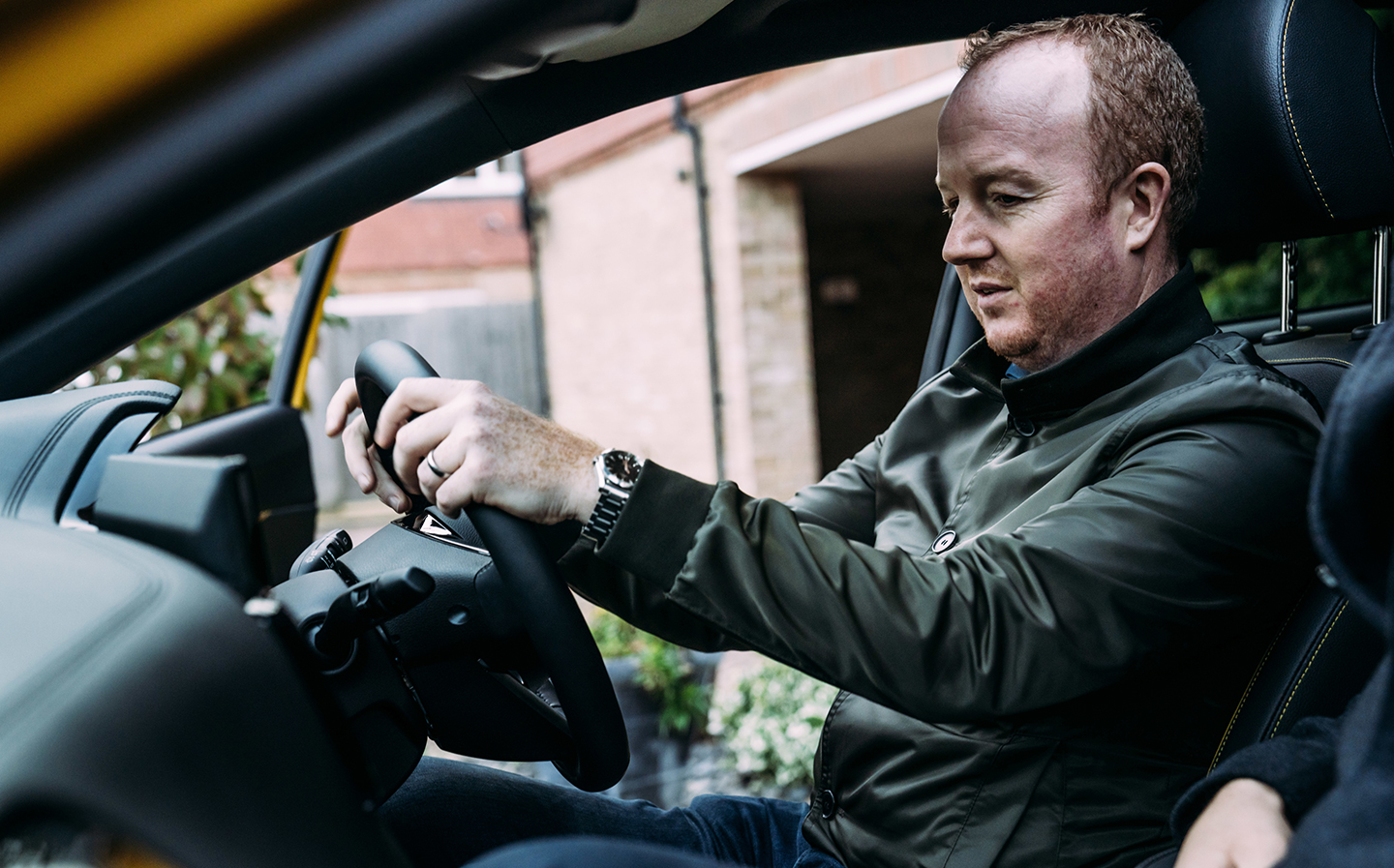 "I like all the extra leather that comes with the high specification of this model, but this infotainment screen doesn't look quite as slick as some of the very latest systems.
"Fuel consumption is also key for me. I would need over 40mpg from a car like this, as my M135i gets more than 36mpg. [The XCeed is rated at 40.4-53.3mpg on the WLTP test, depending on engine and trim level].
"So at this stage in our lives, we probably still need a bigger family car but it's nice; I'm impressed."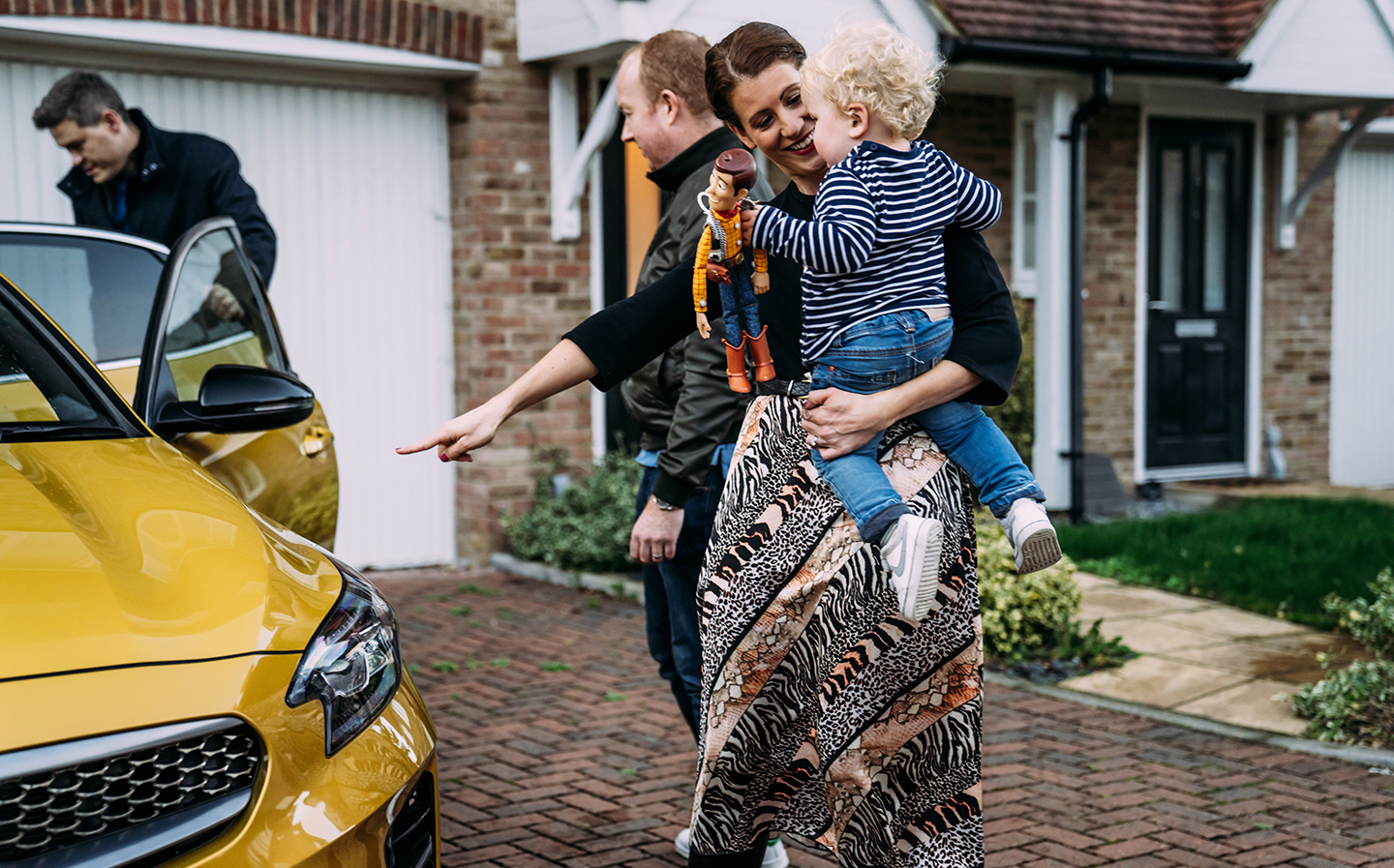 Sarah says: "I don't like the [Quantum Yellow] colour, I'll be honest with you. But I like that it has Bluetooth and I could take calls on my phone, and the satellite navigation is useful. The fact that it can park itself is good, too — I think I would use that. If it were just for me, I'd definitely look at this car."
For more information on the Kia XCeed, visit the Kia website.
Be the best: climbing coach and entrepreneur Belinda Fuller on how you can help mind, body and soul reach the summit
Kia XCeed combines hatchback with SUV for fabulous family day out