More disruption on UK roads as new storms follow Eunice and Franklin
Hatches to remain battened down
---
Published 21 February 2022
The Met Office is warning drivers to slow down and be extra vigilant as, even after three storms across the UK in one week, more severe weather may be on the way.
In addition to power outages and rail disruptions, the three named storms, Dudley, Eunice and Franklin, which struck on Wednesday, Friday and Sunday respectively, also wrought havoc on the UK road network, causing severe flooding and contributing to a number of accidents that have shut down major roads.
As of this morning (February 21) there were 151 flood warnings in place across the UK following the most recent storm, Franklin, which battered the country last night with winds peaking early this morning downing trees and temporarily blocking minor roads around the country.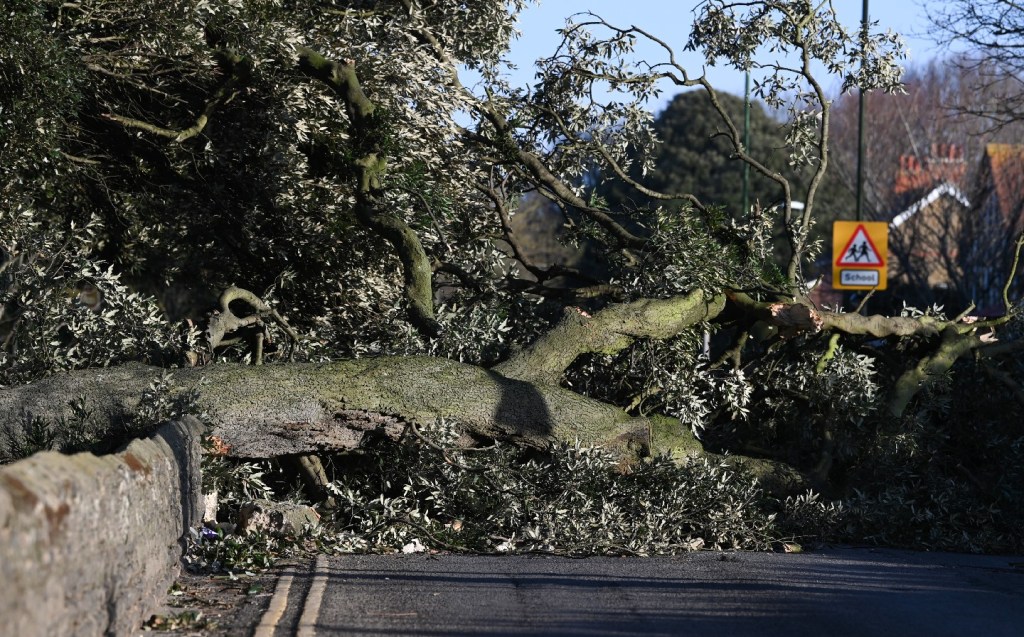 Gusts of up to 87mph were recorded at The Needles on the Isle of Wight, with more sustained wind speeds of up to 79mph at Capel Curig, Wales.
North Yorkshire Fire and Rescue Service reported rescuing a number of people from stranded cars on the A61 at Harewood Bridge with further reports, too, of roads made impassable due to flash flooding.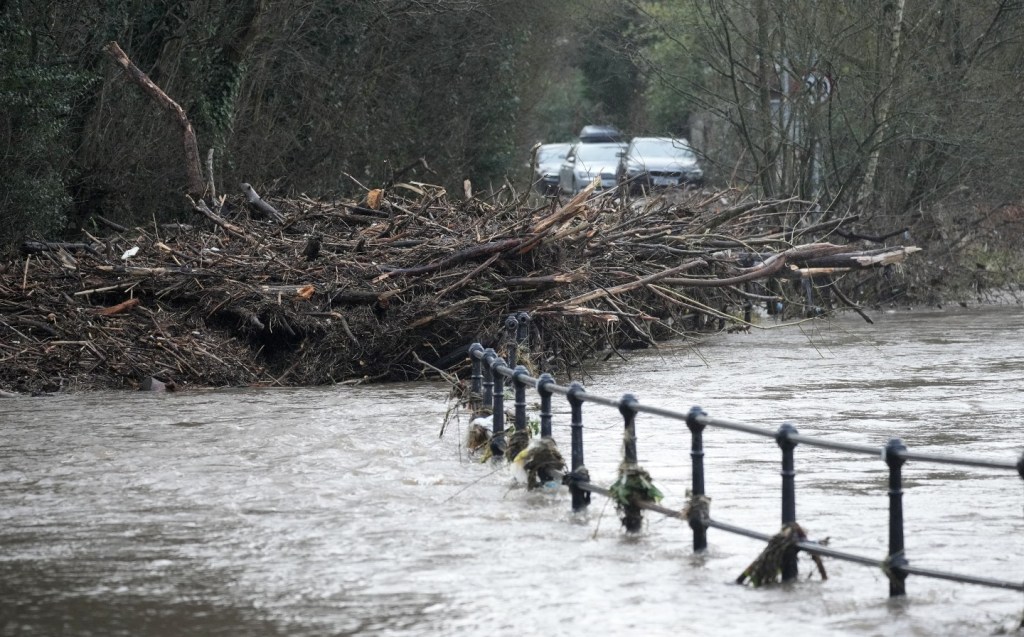 In Lancashire, high winds on the M6 caused a lorry to hit a bridge and burst into flames. Police reported that the driver escaped the cabin with help from other motorists and is currently being assessed in hospital. The incident created prolonged delays north- and south-bound between Junctions 27 and 28.
Elsewhere in the north-west, the M60 near Manchester was closed for a time between Junctions 10 and 11 after a lorry overturned, landing in the central reservation.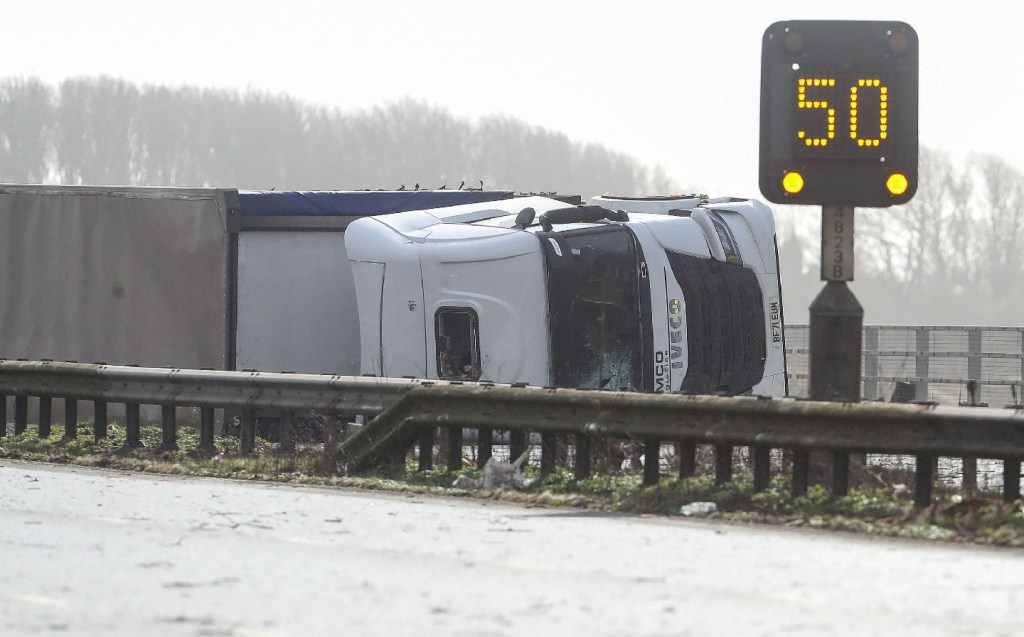 Several major road bridges were closed on Monday morning including the M48 Severn Bridge in Gloucestershire, which was closed in both directions, with motorists being advised to use an alternative route via the M4 instead. The Queen Elizabeth II bridge at Dartford Crossing between Kent and Essex was also closed for a time.
The additional chaos caused by Storm Franklin comes following three deaths related to Storm Eunice over the weekend.
A woman in her 30s was killed when a tree fell on the car in which she was a passenger. In Merseyside, another passenger was killed when debris struck the windscreen of the car in which he was travelling. In Hampshire, a tree fell on a pickup killing yet another passenger and severely injuring the driver.
On Friday in Balfron, Scotland, a snowplough had to be rescued by a tractor after it became stuck in the treacherous conditions.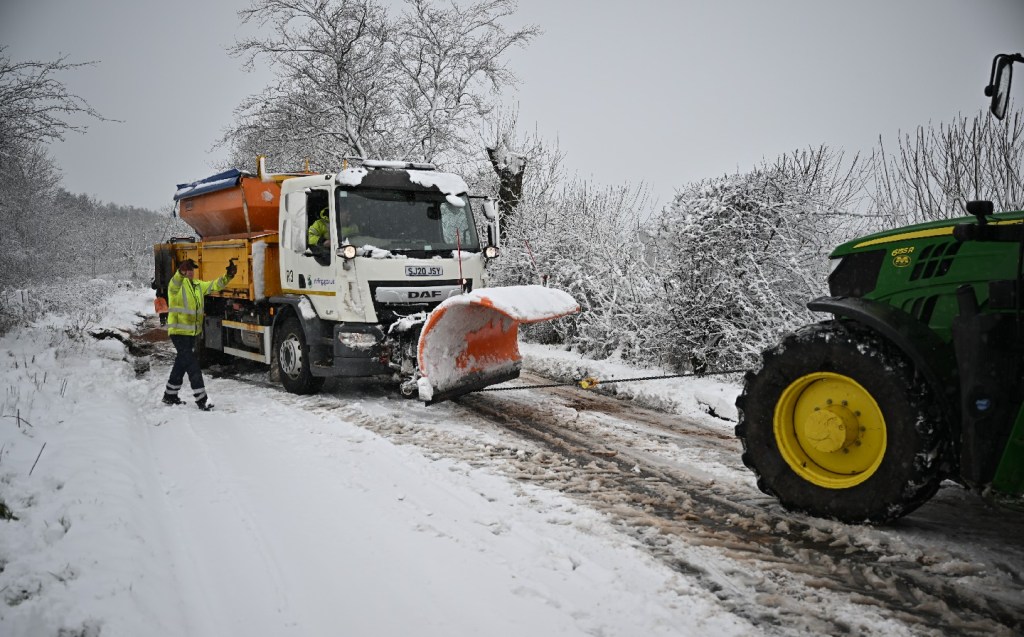 Although the worst of the weather had eased by lunchtime today, given that roads remain flooded and not fully cleared of debris, drivers are advised to take extra care, especially with blustery conditions and further heavy rain expected in parts later in the week.
Given the flooding in certain parts of the country, the Met Office is keen to remind motorists of the dangers of driving through floodwater.
"If the road is flooded," its advice states, "turn around and find another route. The number one cause of death during flooding is driving through flood water, so the safest advice is turn around, don't drown."
"Although the water may seem shallow, just 12 inches (30cm) of moving water can float your car, potentially taking it to deeper water from which you may need rescuing."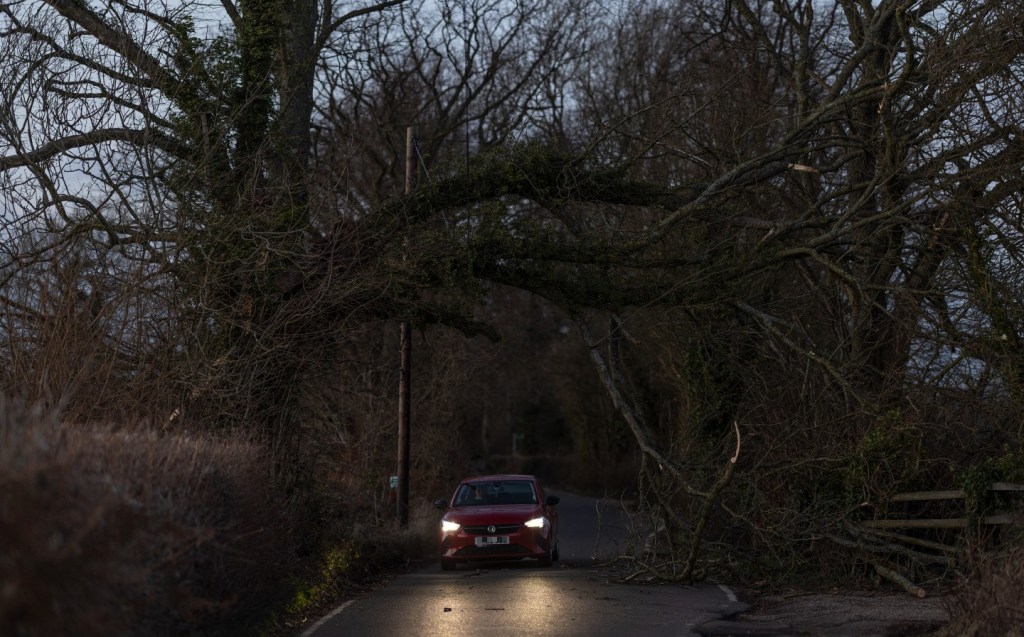 Some of the other key safety pointers that the Met Office advises for driving in stormy weather include:
Even moderate rain can reduce your ability to see and be seen. A good rule of thumb is 'if it's time for your wipers, it's time to slow down'.
If you can, choose main roads, where you are less likely to be exposed to fallen branches, debris and flooding.
Use dipped headlights if visibility is seriously reduced.
Gusts of wind can unsettle vehicles – grip your steering wheel firmly with both hands. This is particularly important when planning to overtake.
Roads will be more slippery than usual in wet weather – be sure to give yourself more time to react when approaching a hazard. Increase your following gap to at least four seconds from the moving traffic in front.
Drivers should give more room than usual to vulnerable road users such as cyclists, motorcyclists and pedestrians as sudden gusts of wind make them more likely to be blown sideways, too.
Related articles
Latest articles