Products: When You Dead, You Dead by Guy Martin book review
Who fears the reaper? Not Guy Martin, to judge by his latest book
---
Published 28 October 2015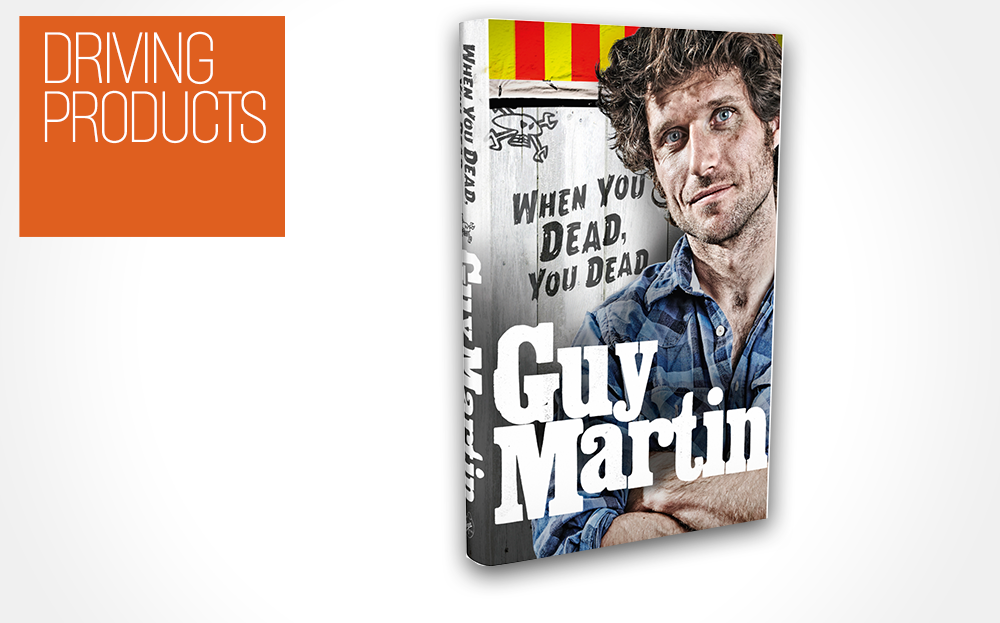 Rating: ★★★★☆
Price: £3.66, Kindle;  £9.40, hardback; £3.85, paperback
Buy at: Amazon
GUY MARTIN is the Fred Dibnah of the Millennial Generation, with a similar gift of the gab and an equal passion for engines and engineering. But whereas Dibnah was content to potter about at 10mph on his traction engines, the TT rider, truck fitter and TV presenter Martin claims to be happiest at 200mph astride the latest sports bike, or whatever piece of machinery comes his way.
---
Click to read car REVIEWS or search NEW or USED cars for sale on driving.co.uk
---
This year he was due to attempt the Triumph land speed record (he was aiming to crack 400mph), but after his horrifying crash at the Ulster Grand Prix in August, that project has been postponed until next year.
That crash left him with two broken vertebrae, a cracked sternum and ribs and a damaged hand, but in less than a week he had checked himself out of hospital (as he recalled in his Ford Transit review for Driving) and a few days later he returned to work fixing trucks in his day job at Moody International in Grimsby. The experience forms the final chapter of his latest autobiography, When You Dead, You Dead.
That's right: his "latest" autobiography. The 34-year-old says his first, published in 2014 and called, in typically straightforward fashion, My Autobiography, was so popular, he decided to do another. When You Dead, You Dead (a favourite expression of his Latvian grandfather) covers July 2014 to August 2015.
If it's all true — only the frantic pace, variety and strangeness of Martin's life (does he really cycle 20 miles to work as a truck mechanic each day?) make you doubt it — then this must surely rank as one of the most extraordinary records of the past 12 months. It starts with Martin racing his 320bhp Martek-framed motorcycle up Pikes Peak in the US (he won his class) and ends with him coming a cropper in Ulster on his BMW S 1000 RR superbike.
In between he prepares to set the highest speed on the wall of death, introduces us to his inner chimp, Brian (he's the voice in Martin's head that gets him into trouble), rides round India on a Royal Enfield, takes part in a 24-hour mountain bike race and … well, you get the idea.
Few celebrities are as outspoken (he's fortunate that the motorcycle racer John McGuinness has a thick skin), as off message (about the former street luge world champion Helene Schmidt he says, "I'm not saying she wanted humping") or as earthy (his recollection of relieving himself on the slope of Mont Ventoux while preparing to beat the gravity racer speed record is, depending on your point of view, either hilarious or grisly).
He writes as he talks, so be prepared to take few breaths. He can be an awkward customer, especially in his dealings with his television production company, but openly admits as much in the hope he'll be forgiven … which he always is.
Guy Martin is a hugely likeable bloke and this is a hugely entertaining book. You'll never think about your five-a-day in quite the same way again (you'll have to read the book to see what we mean).
Guy Martin contributes to Driving. Read his articles to date: