New Honda Civic revealed with hybrid power only
First not to be built in Swindon since 1994
Honda has revealed the eleventh generation of its Civic hatchback, built to compete with rivals such as the Ford Focus, Volkswagen Golf and Vauxhall Astra, though this time with hybrid power only.
The new Civic hatchback follows on from the launch last year of the Civic saloon for the US market, and Honda claims that the European hatchback is a higher-quality offering with more attention paid to the materials and feel of the most frequently used touchpoints.
This the first Civic not to be built in the UK since the 1990s, following the closure of Honda's Swindon plant in 2021.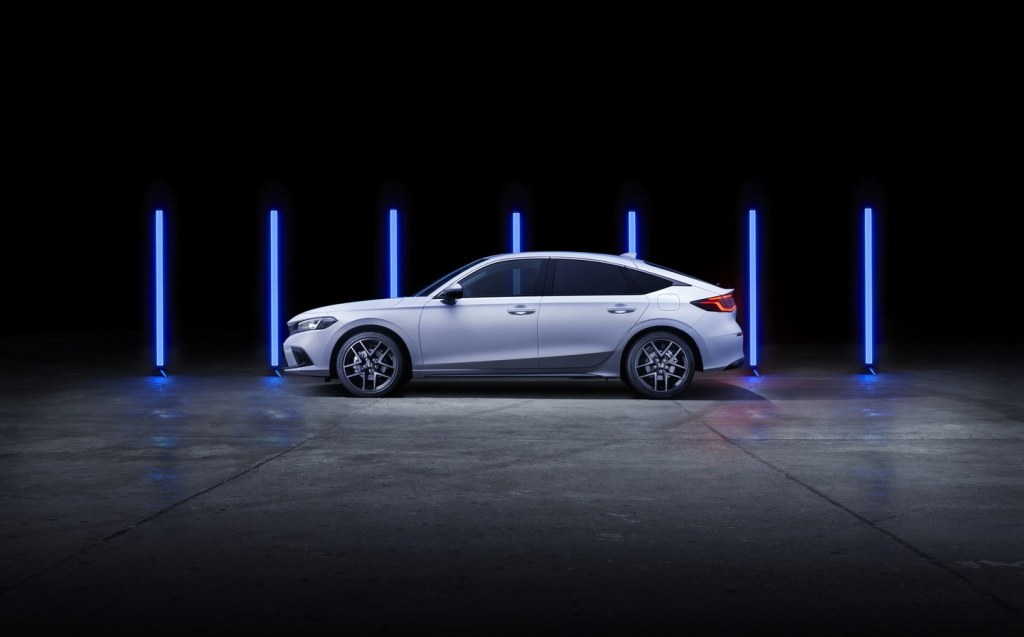 Altogether less angular and more restrained in styling than the outgoing Civic, the new model adopts a lower bonnet line and a slightly lower, wider stance than before. The previous model's edgy rear-end with its integrated rear wing has been ditched in favour of a more gently sloping fastback boot lid.
The tailgate is some 20% lighter than before, as it's made from resin. As well as benefiting the car's overall dynamics and efficiency, the lighter hatch makes it easier to open and close.
Inside, entry-level versions of the new Civic receive analogue dials and a 7in infotainment display, though better-appointed Advance models get a 10.2in LCD instrument cluster as well as an upgraded 9in multimedia screen, all compatible with Apple CarPlay and Android Auto smartphone connectivity.
An attractive honeycomb-style air vent runs the full width of the dashboard on all Civics, while Advance models get an improved twelve-speaker Bose stereo system.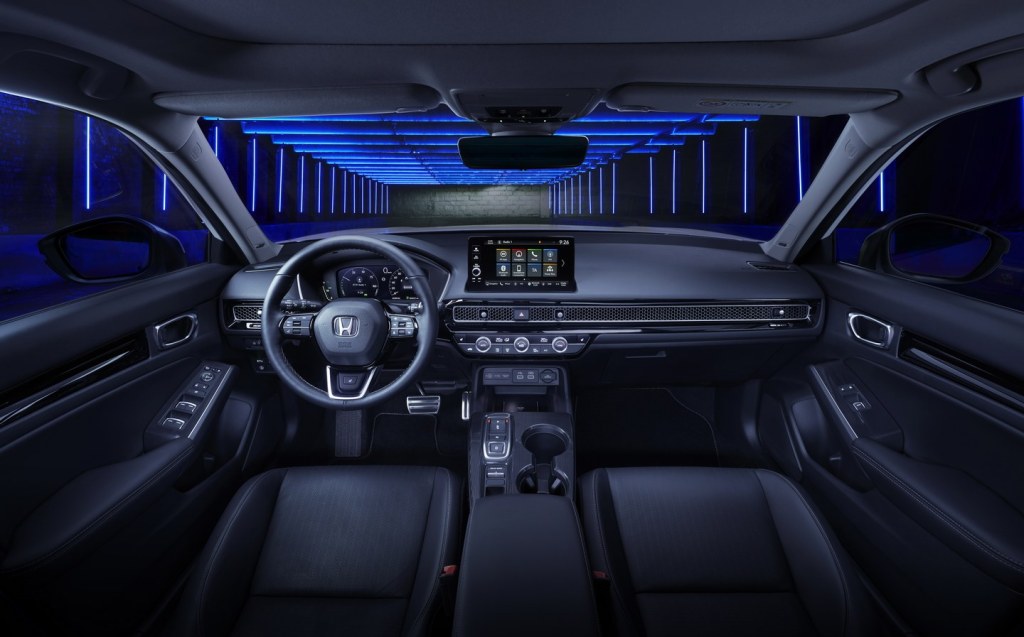 A wide-view camera and an array of sonar sensors provide the inputs for the new Civic's advanced driver assistance and safety features, allowing the car to identify other vehicles, cyclists, pedestrians and road markings.
Under the new Civic's bonnet sits a 2-litre petrol engine mated to an electric motor in a hybrid configuration, to produce 181bhp. Because it's a full hybrid rather than mild hybrid, the Civic is capable of switching between engine-only operation, hybrid running and short spells under battery power alone.
Honda says that with the new Civic it has completed its target to electrify all of its mainstream European-market models by the end of 2022. In 2023, the company plans to launch three new models: a pure-electric crossover, a bigger full-hybrid SUV and a new CR-V, which will be available as both a full hybrid and plug-in hybrid.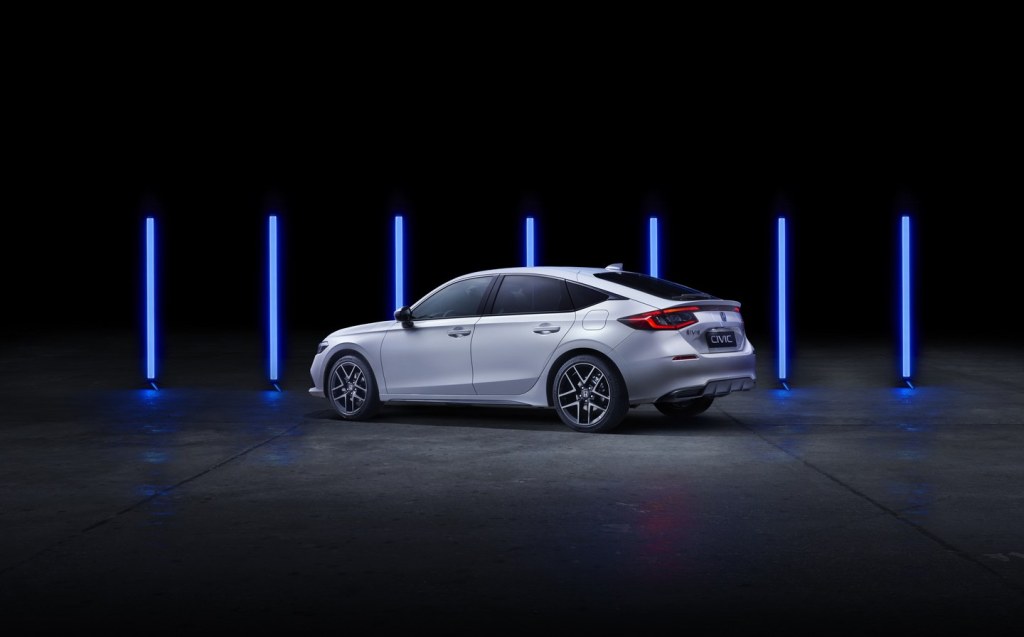 While Honda confirms that it is investing heavily in technologies such as solid-state batteries, battery swapping, carbon-neutral fuels and hydrogen fuel cells, it says that it intends that battery-electric and hydrogen fuel-cell vehicles will make up only 40% of its European sales by 2030, not phasing out internal combustion entirely until 2040.
UK pricing has yet to be finalised for the new Civic, which is due to arrive in the autumn. With the upgraded tech and new powertrain, expect something a bit higher than the current model's starting price of £22,730.
Related articles
Latest articles