The Motor Awards 2018: Vote for the best Green Car of the Year
No longer just for eco warriors
---
Published 07 September 2018
VOTING is open in the inaugural Sunday Times Motor Awards sponsored by Bridgestone.
We've used our motoring writers' expert knowledge to produce shortlists of our top vehicles on sale this year, but most of the winners will be decided by you.
The winners, including the coveted Sunday Times Car of the Year and Jeremy Clarkson Car of the Year, will be announced at a star-studded event in October.
Here you can see the 2018 Green Car of the Year contenders, and click through to vote for your favourites. Even better, by voting, you could win a holiday for two in Dubai.
Making the shortlist in the green car category are the BMW i3s, Jaguar I-Pace, Nissan Leaf, Hyundai Ioniq Plug-in and Renault Zoe.
Our panel of experts weren't just looking for models that are notable for their eco-credentials, such as dramatically improving the air we breathe; they needed to be well built, safe, practical and fun to drive, too. In short: they had to be good cars, not just good 'green' cars.
BMW i3s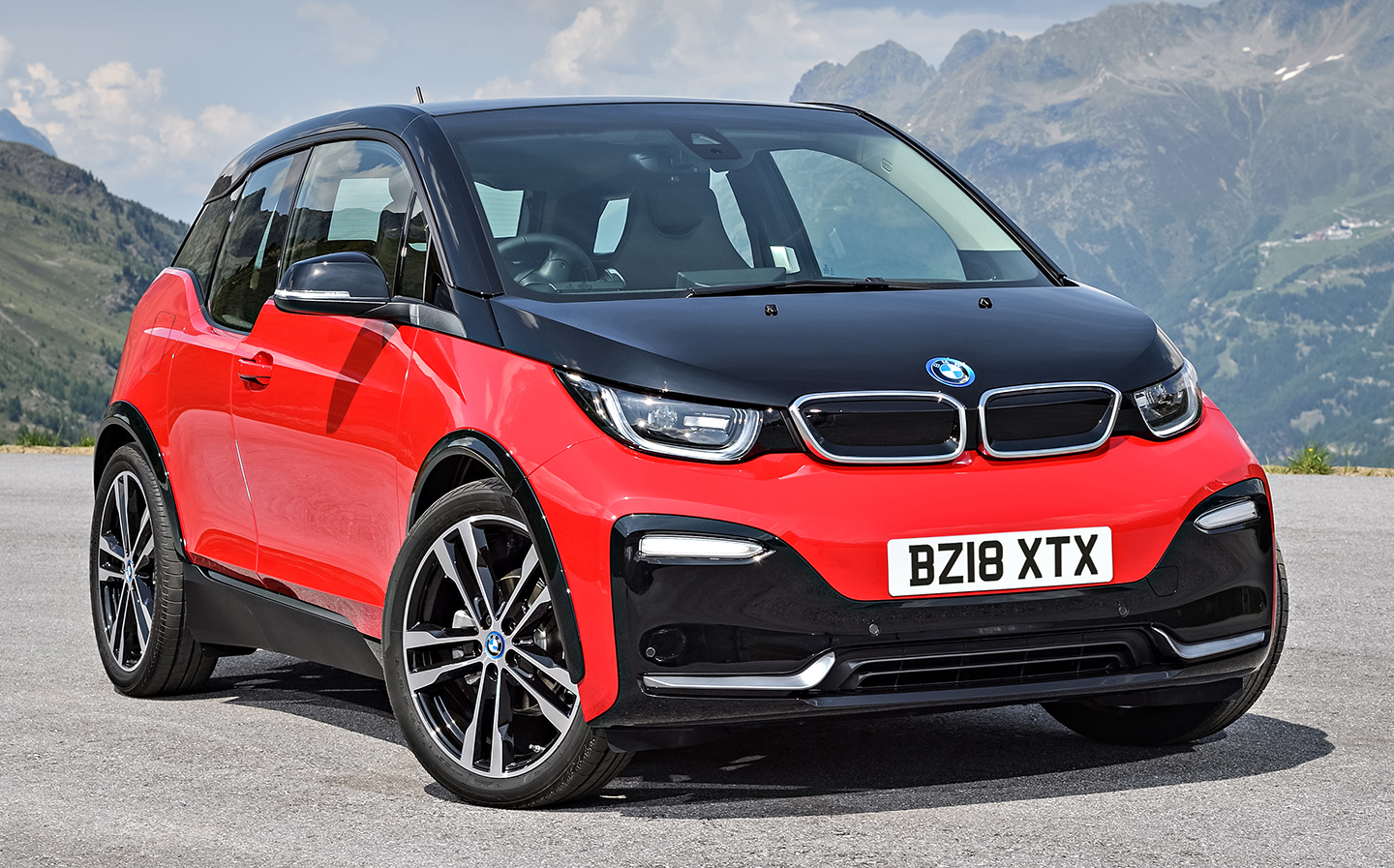 Calling it a 'hot hatch' is a bit of a stretch, but the BMW i3s brings a welcome sharper edge to its recently-refreshed electric runabout. Better still, the performance upgrades haven't had a big impact on range, with the i3s able to go up to 152 miles on a single charge, just six miles fewer than the standard i3.
As well as the all-electric version, BMW also makes a range extender i3s that has a petrol generator onboard for when the batteries get low. And the construction method— bolting the components around a carbon fibre tub — saves weight and adds stiffness. It's a technology from Formula One that until recently was only found on road cars from the likes of Ferrari and McLaren.
Jaguar I-Pace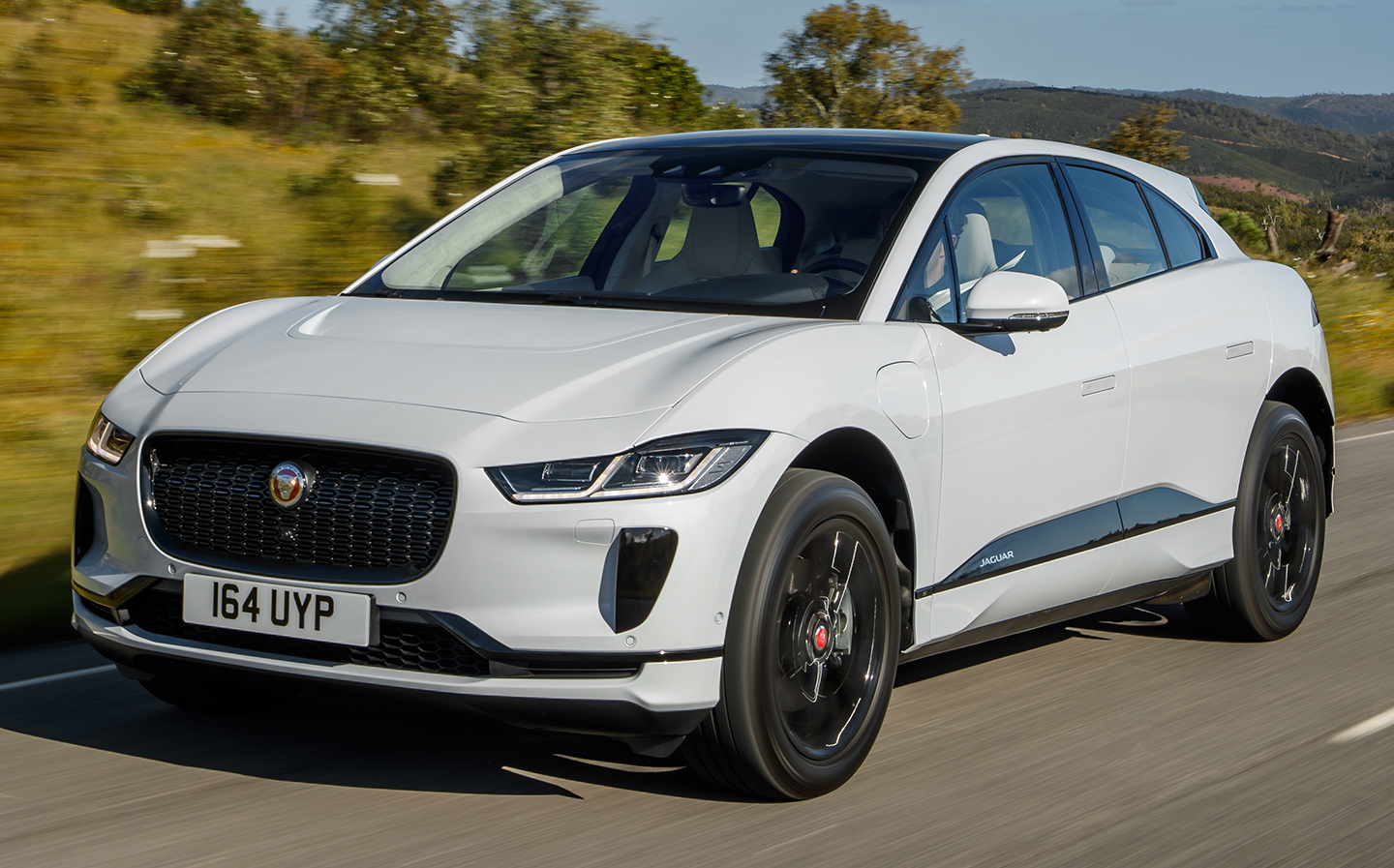 Despite being one of the first premium electric SUVs to market, the Jaguar I-Pace has set a very high bar for its competitors to reach. As well as being fun to drive, its plush cabin is a lovely place in which to spend time and the claimed 298 miles of range is very impressive. The I-Pace even has the royal seal of approval, as Prince Charles has recently acquired one.
Hyundai Ioniq Plug-in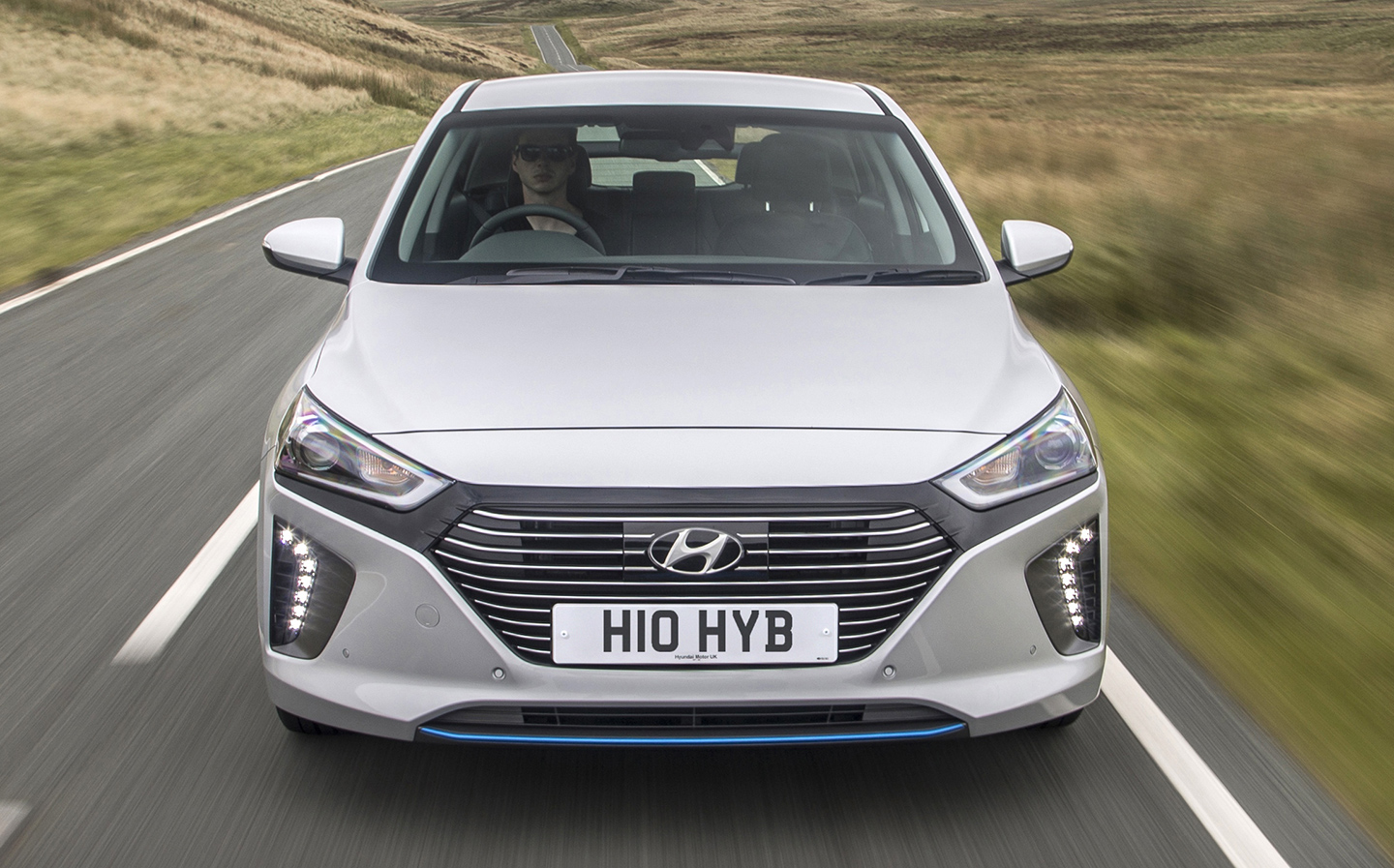 Hyundai makes electric and conventional hybrid versions of the Ioniq, but the plug-in hybrid model is the one that will suit most people in the immediate term. The on-board petrol engine means there are no worries about running out of battery, and the 39 miles of electric-only range means the Ioniq Plug-in can complete short journeys without emitting any tailpipe emissions at all. Good all-round practicality and a comfy ride help make the Ioniq Plug-in an enticing ownership proposition.
Nissan Leaf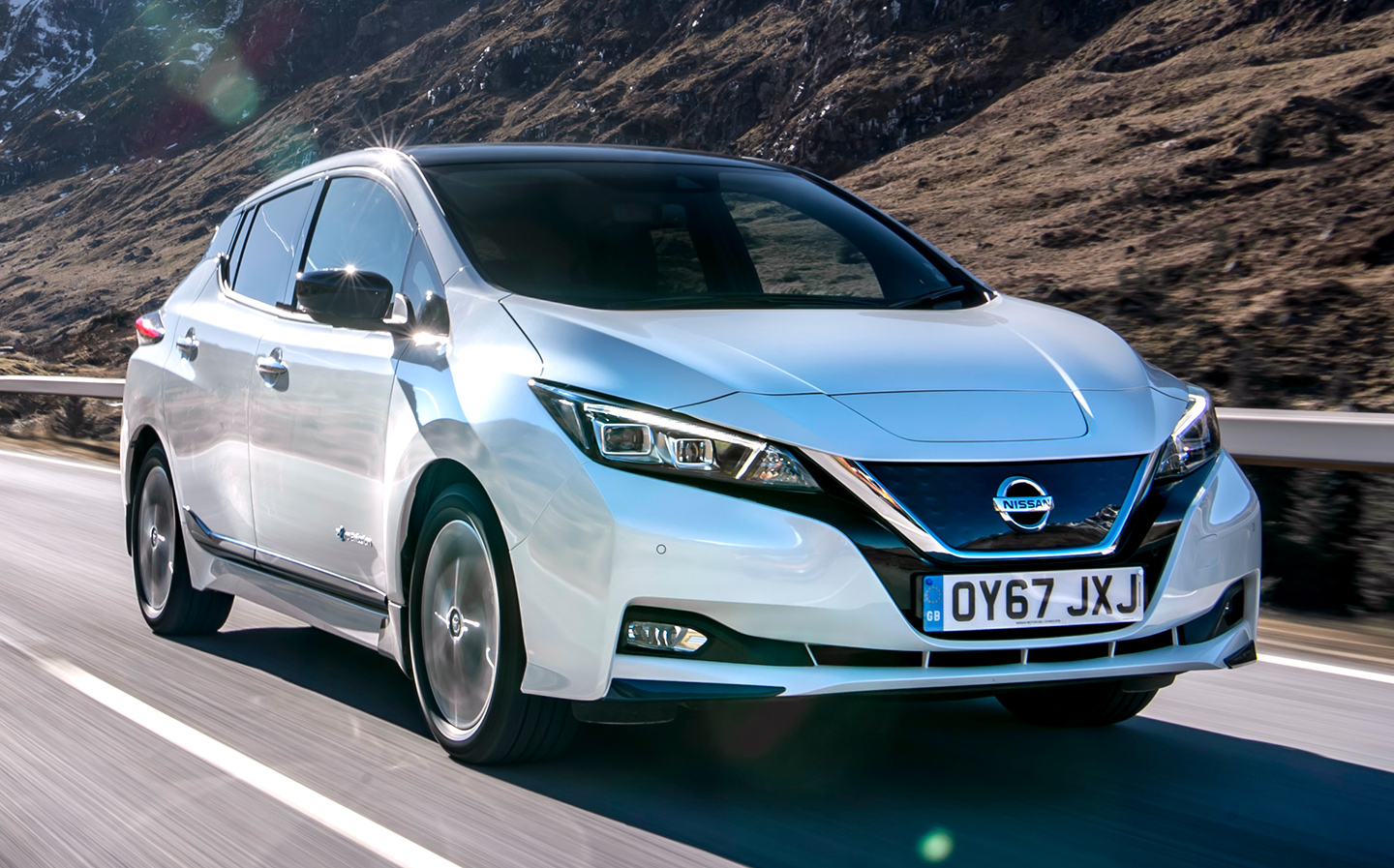 The first Nissan Leaf was a very strong seller across the world, and the new second generation model builds on what made its predecessor so popular. A range of 168 miles more than enough for everyday use, it's very easy to drive and there's also plenty of space for people and their luggage. The Nissan Leaf is also a car about which you can feel a sense of British pride, as the pure-electric hatchback is built in Nissan's Sunderland factory.
Renault Zoe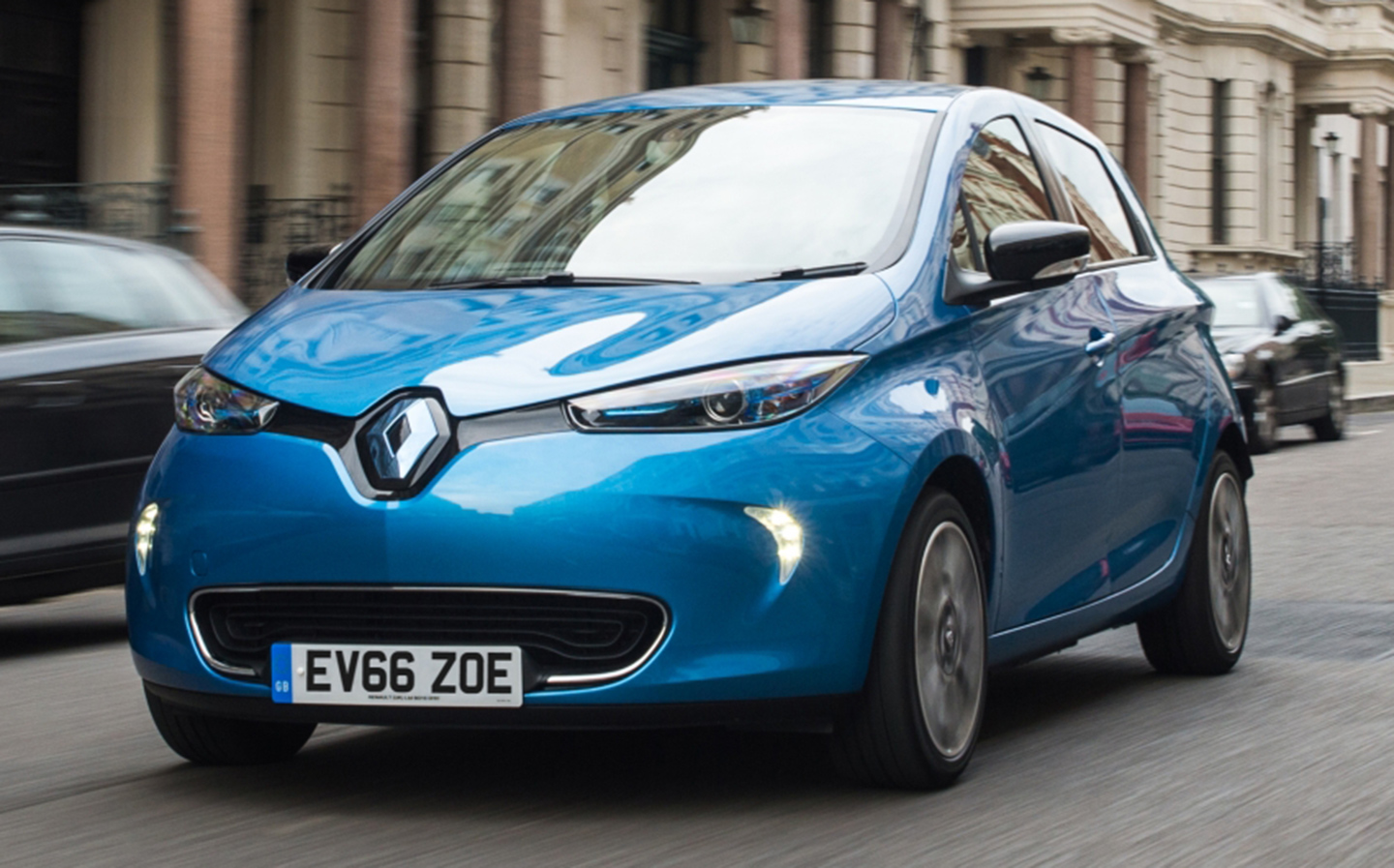 Renault's been plugging away (no pun intended) at improving the Zoe since its launch in 2012, and the updated-for-2018 electric supermini is now better than ever. The claimed range of 186 miles is very impressive for such a small car, and the Zoe's compact dimensions and instant torque means it's well suited to life in built-up areas with stop/start traffic. It's also one of only a handful of electric cars you can buy for less than £20,000 (though there is an additional cost to lease the batteries from Renault).