Prince Charles's latest planet-saving move: an electric Jaguar I-Pace
A charging point has been installed at Clarence House
---
Published 04 September 2018
HE HAS installed solar panels on royal roofs, waged war on plastic and switched to low-energy light bulbs — and now the Prince of Wales has acquired the royal family's first electric car.
The environmentalist, who talks to his plants, will get the keys to a £60,000 Jaguar I-Pace this week.
Charles, known for his particular tastes (although he denies taking his own lavatory seat when he goes abroad), requested that the Jaguar be painted in his preferred shade, Loire blue, a choice not available to other buyers of the car.
The Jaguar will join a royal fleet including Rolls-Royces, Bentleys and Range Rovers that run on petrol and diesel. An electric charging point has been installed at Clarence House, the prince's London home.
The mission to use eco-friendly vehicles runs in the family. The Duke of Edinburgh regularly travelled around London in a liquid petroleum gas-powered Metrocab before retiring from public duties last year
The Duke and Duchess of Sussex drove to their evening wedding reception in May at Frogmore House, Windsor, in a Jaguar E-type that had been adapted to use an electric motor and is said to be worth more than £350,000.
Charles has also converted his vintage Aston Martin to run on bioethanol fuel made from waste wine and whey, the by-product of cheese production. The DB6 Mk 2 Volante, which he bought in 1970 when he was 21, was used by the Duke and Duchess of Cambridge after their wedding reception at Buckingham Palace in 2011.
Charles's choice will be a blow to Elon Musk, the co-founder of the American electric-car manufacturer Tesla. Musk may have been hoping for a royal order after the prince hosted the billionaire entrepreneur's brother, Kimbal, at Dumfries House in Ayrshire, and test-drove a £73,000 Tesla Model S.
A royal source said Charles preferred the Jaguar's handling to that of the Tesla.
It is understood that Charles is leasing his car. Clarence House said the cost was being met by the prince.
Roya Nikkhah, Royal Correspondent
This article first appeared in The Sunday Times
Opinion: Has Prince Charles picked the right green machine in the Jaguar I-Pace?
by Nick Rufford, Editor of Driving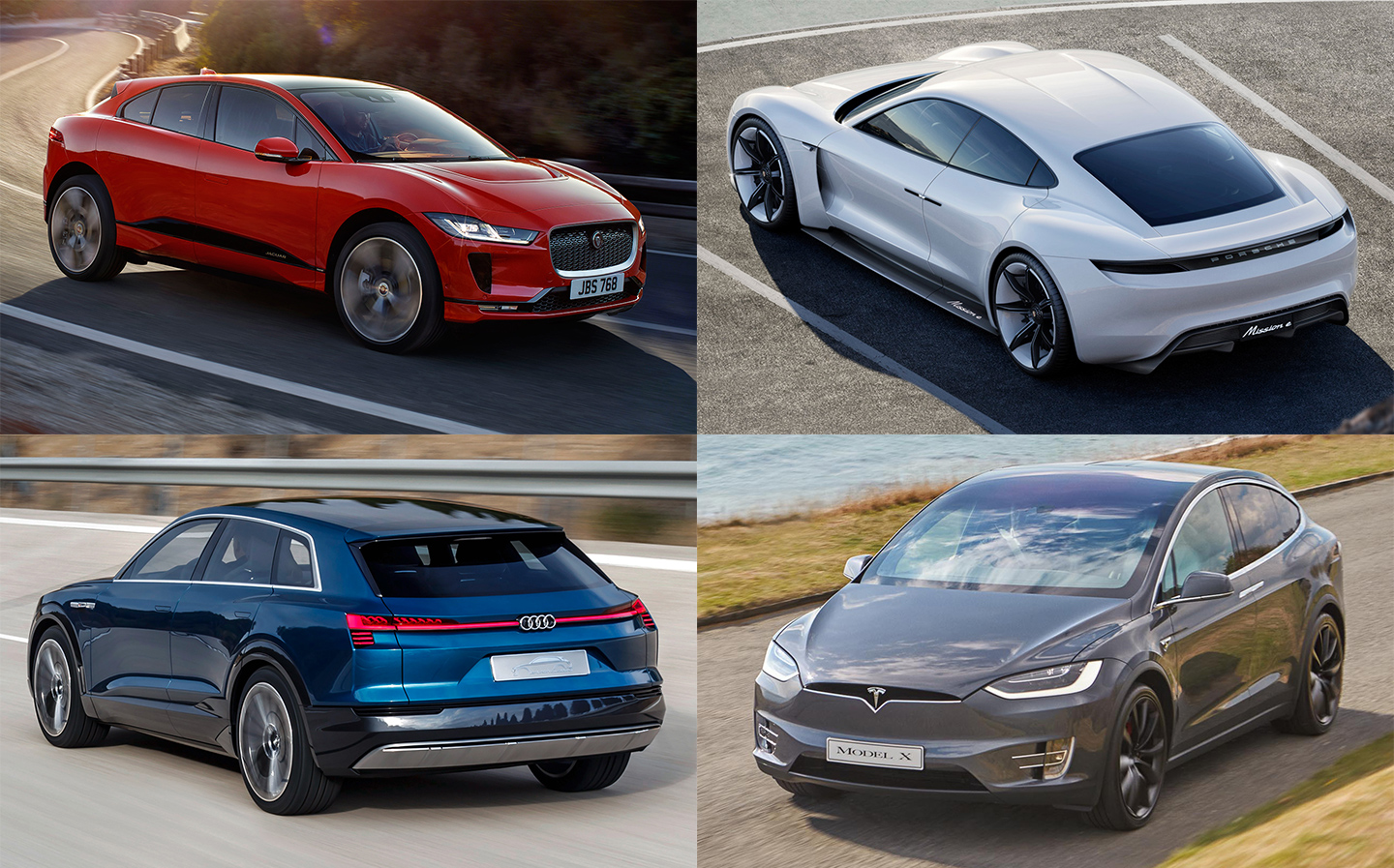 The I-Pace is a clever piece of engineering and the cleanest Jag ever produced: fast, comfortable, no exhaust and with a range of 240 miles between recharges. It is as far removed as you can get from the leather-lined, long-bonneted Jaguars of old. Rather than a thirsty, V8 petrol engine, the I-Pace is propelled by electric motors on its front and rear axles.
While it is eco-friendly, it is not just a car for hair-shirtists. I tested it earlier this year and it will reach 60mph from standstill in 4.8 seconds, faster than Jaguar's F-type V6 sports car. At nearly £60,000 for the "basic" version, it's certainly not cheap, but neither is it wildly extravagant — more family SUV than stately limo.
Had Charles wanted to be hailed a People's Prince, however, he might have opted for the Nissan Leaf, assembled by British workers in Sunderland. At £27,000 it's half the price of the Jag, though smaller and utilitarian by comparison.
Palace aides will have put a red pen through most of the other options, mindful that Charles will want to be seen in a British car, thereby ruling out the Kia Soul EV or Hyundai Ioniq Electric (South Korean), Volkswagen e-Golf or a BMW i3 (German), and the Renault Zoe (French).
Critics will be quick to point out that the I-Pace is British in name only. It was the brainchild of two Germans, Ralf Speth, Jaguar's chief executive, and Wolfgang Ziebart, its senior technical designer. Neither is it built in Jaguar's home town of Coventry but in Graz, Austria. And these days Jaguar is owned by Tata, an Indian industrial conglomerate.
Still, the prince is likely to face less criticism than he would have done if he had opted for the Tesla that he test drove this year after striking up a friendship with Elon Musk's brother Kimbal.
Of course, cynics will say that electric cars are like Duchy of Cornwall organic foods, an expensive luxury for those who can afford them and bought mainly for status or virtue signalling. While Charles's household gets more than 80% of its energy from renewable sources — solar panels, woodchip boilers and so on — that is not the case for most petrol stations where the royal Jaguar might need to recharge its battery.
Much of Britain's mains electricity is generated by fossil fuels, and that's likely to remain the case until a new generation of nuclear power stations comes along. Like Britain's automotive firms, most of our nuclear industry was sold to foreign buyers — so we're now waiting for China to build them.
Tweet to @ST_Driving Follow @ST_Driving
Which is the best electric car in 2018? Audi e-tron vs Jaguar I-Pace vs Porsche Taycan vs Tesla Model X