Jeremy Clarkson: Lexus ES is a perfectly dull car for a perfectly dull world
Excitement optional
---
Published 30 January 2022
JEREMY CLARKSON, on what appears to be an uncharacteristically melancholic day, has written a damning appraisal of the state of motoring and believes that the new Lexus ES is the perfect car for people who simply don't care about attributes such as performance, handling and fun.
Writing in his Sunday Times Magazine column this week, Clarkson begins by looking back at television adverts, recounting a time when even ads for humdrum family cars promised a bit of excitement.
The 1980 Morris Ital, for instance — a "tarted-up" reworking (according Clarkson) of British Leyland's infamous Marina — was even the subject of an ad that suggested its ability to overtake more powerful "rivals" from Saab and Mercedes, as well as it "having been styled by the same people who brought you the Maserati Merak."
The power of the advert was such that "you knew you didn't want one, but when you were watching the ads, with the dubbed-on sound, you sort of did."
It was a similar case too with another British Leyland car of the same era, the Triumph TR7.
"They said it held the road 'like it has hands' and that it went like a bullet, and you were sitting there, waiting for Minder to come back on, and you thought, 'Mmmm, maybe that's the car for me.'"
This sort of advertising, Clarkson said, was designed to appeal to the same human desire for speed and exhilaration that hasn't gone away.
"You only have to push a child on a swing and watch them gurgle and giggle to know that we all want to be Lewis Hamilton. And look at the queues for the big slides in a water park. People like to be exhilarated."
Though these basic instincts may remain, what seems to have largely died out, he said, is the utilisation of cars to meet those deep psychological needs.
"We seem to be no longer bothered about how quickly our cars go. Sure, there are still Ferraris and Aston Martins and McLarens, but by and large you never hear people arguing about their family cars in a pub, and apart from a halfwit in a Tesla recently, I can't remember the last time I was invited to take part in a traffic light grand prix.
"Our love affair with speed lingers on in our limbic system, but on the surface it's gone."
Drivers' priorities have changed, he said, with an increased emphasis on connected technologies and infotainment systems.
We want our cars to be "Private trains. Mobile offices. A safe and comfortable space where we can do our business and stay connected while we move around," he argues.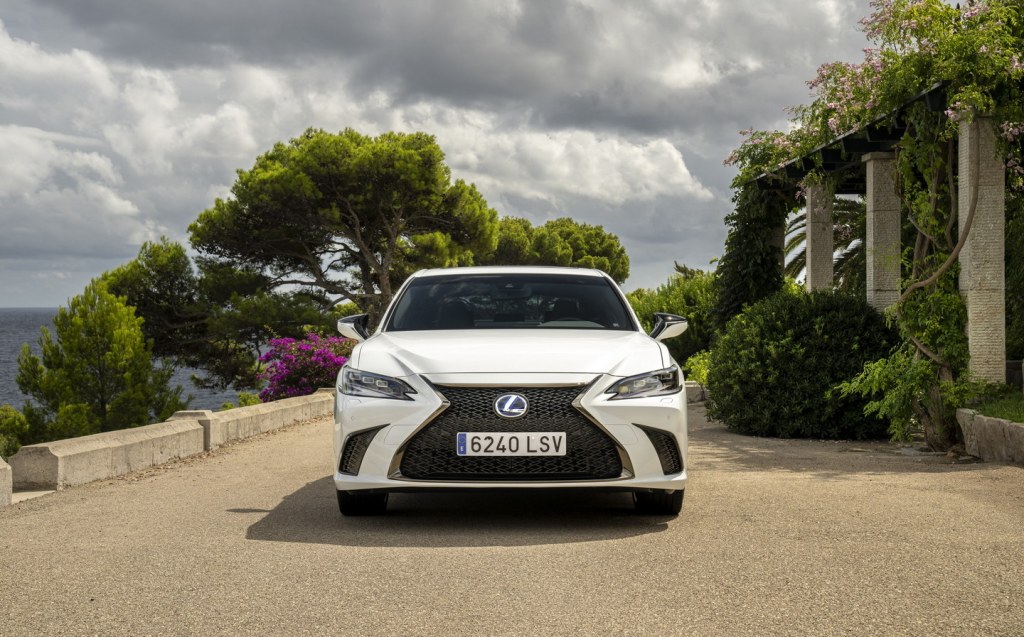 All of which brought him on to the subject of his test car this week, the new Lexus ES 300h F Sport, which Clarkson describes as a "Prius in a businessman suit".
It's "not bad", he adds, and a perfect car for a time in which speed, handling and performance seem to be quite out of fashion.
There were certainly a number of things he liked about it including its comfort, refinement and prices starting from £39,270. He was particularly impressed by the build quality, too.
"Panel gaps and shut lines are so tight, it beggars belief that such precision is possible. If ever I need a pacemaker I will ask Lexus to make it."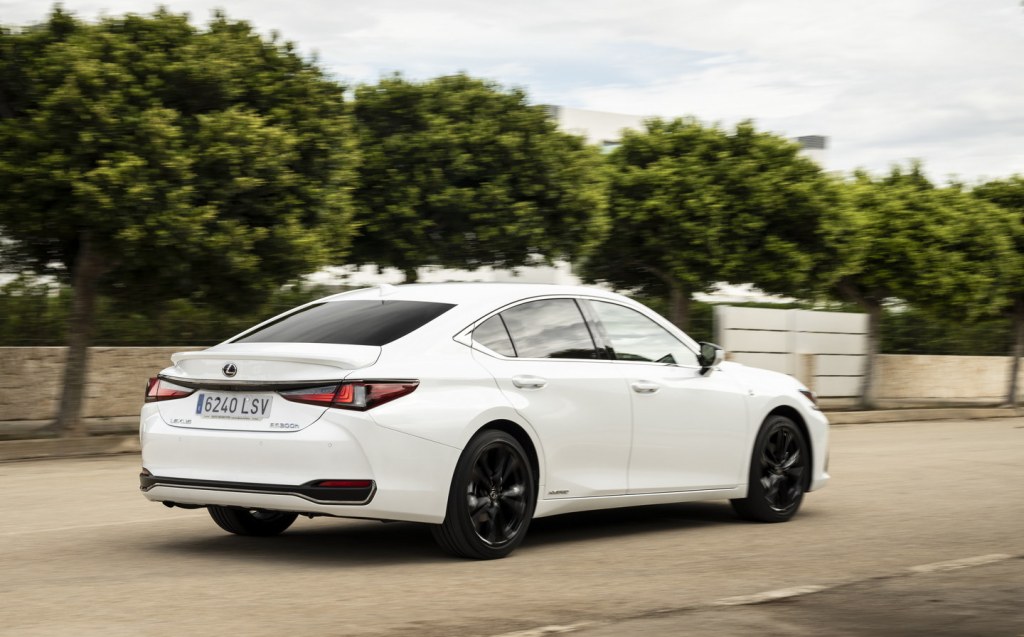 Powering the hybrid ES is a 2.5-litre turbocharged four-cylinder petrol engine mated to an electric motor to send a total of 215bhp to the front wheels. But here lies the main problem, according to Clarkson.
"It's an engine designed to be efficient, not powerful, and that … is seemingly what the world wants. Especially if it's allied to an electric motor to create a 'hybrid'.
"You put your foot down and there's nothing more than a faint buzz as the car starts to pick up speed. And some time later you'll notice, if you're paying attention, that the speedometer readout has changed. You were doing 50 and now you're doing 51."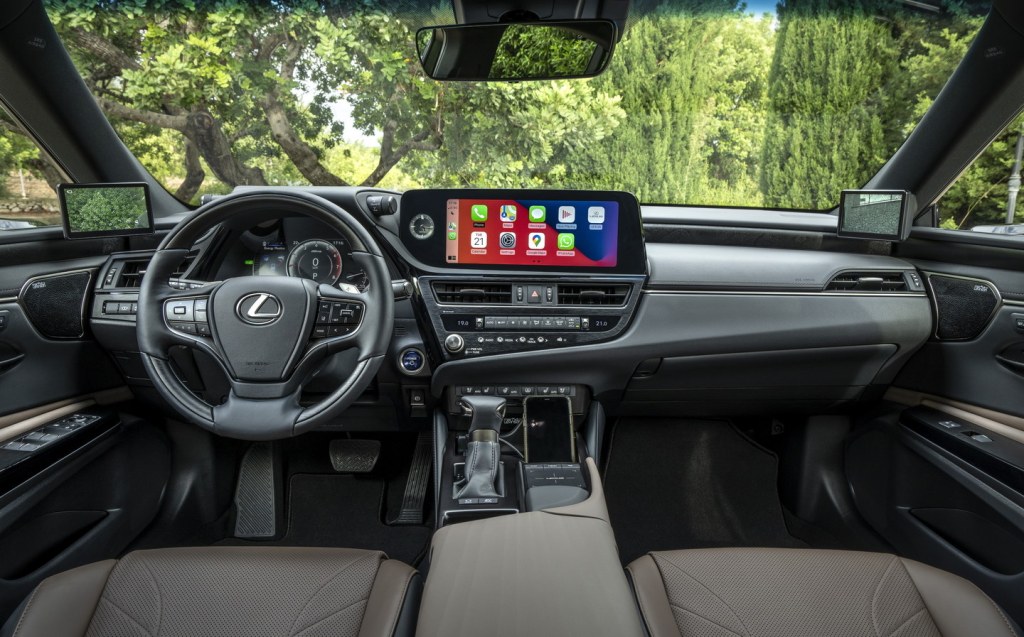 Handling, too, he felt was lacklustre.
"Well, it's a front-wheel drive saloon car, so even though the car I drove was the F Sport model, it plainly wasn't designed to set any cornering speed records. Or raise the hairs on the back of your neck. What happens when you reach the limits of adhesion? No idea. I never even got close."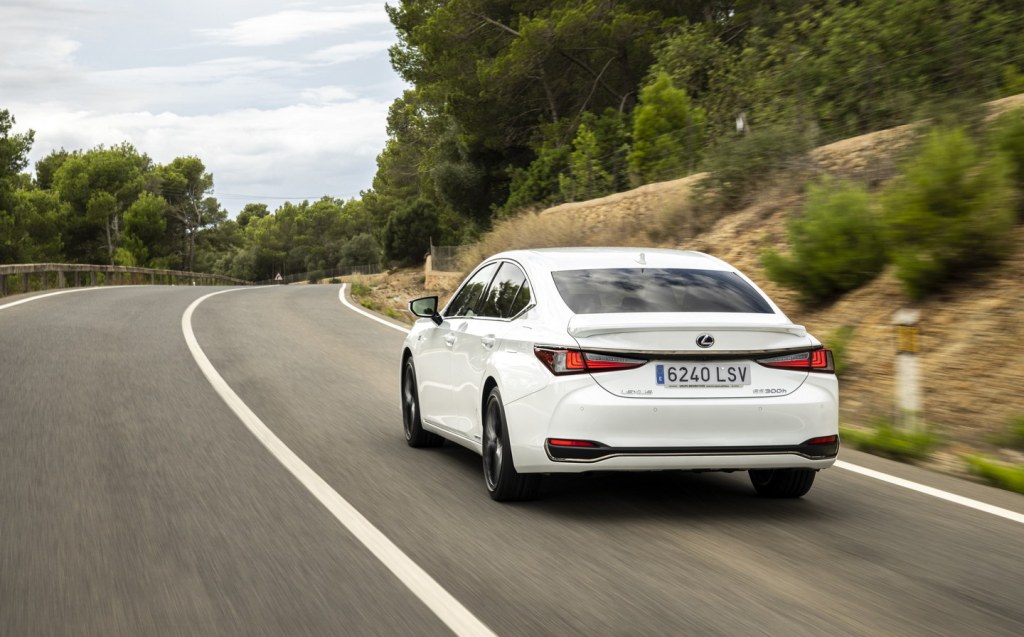 Rather than the Lexus's bad points outweighing its good points, he felt they complemented them, making the ES a perfect car for the modern world in which speed and excitement don't seem to matter as much as they once did.
"There's no getting round the fact that in a world full of ecomentalists and speed cameras and righteous cyclists waging an all-out war on motoring, its quiet, grey anonymity does make a deal of sense."
Clarkson seems to be ignoring the fact that there are a number of extremely powerful, performance-oriented cars coming in 2022, including a new Gordon Murray sports car, the "world's most ppowerful luxury SUV" from Aston Martin and a new version of the Honda Civic Type-R.
As we said, it was probably an off-day for the Sunday Times columnist, though seemingly triggered by the new Lexus ES hybrid.
Tweet to @ST_Driving Follow @ST_Driving
Related articles
Latest articles