Duke of Richmond Q&A: 75 years of Goodwood motorsport, sustainability and why grandad would think I am bonkers
We sit down with His Grace ahead of the 2023 Festival of Speed
This week the Goodwood Festival of Speed, Britain's biggest motoring and motorsport party, returns to West Sussex and it promises to be one of the great editions as it celebrates 30 years since the inaugural event, in 1993.
In fact, that's just one of four anniversaries being recognised at Goodwood this year, and the main theme of the Festival of Speed will acknowledge 75 years since the Goodwood Motor Circuit opened, in 1948. In September, the Goodwood Revival will mark 25 years since the first Goodwood Revival was held, in 1998, and it's also 25 years since the foundation of the Goodwood Road Racing Club that same year.
Ahead of the Festival of Speed, Driving.co.uk sat down with Charles Gordon-Lennox, 11th Duke of Richmond and the mastermind behind all of these world-famous events, to find out how it all got started, what are his favourite memories from the last 30 years, and what the future holds for the events.
If you want to know what he thinks about electric vehicles, what his biggest regrets are and why Jeremy Clarkson got a slap on the wrist at the first Festival of Speed, read on.
---
Will Dron: You're celebrating four anniversaries this year, not including the 80th Members Meeting. In what ways will you be marking them?
Duke of Richmond: Well, obviously each one is a bit different. The big one is Festival of Speed and the main theme is 75 Years of Goodwood. We've split the cars into batches and there's a big celebratory batch for the star cars. We're trying to get together all of the great moments, great cars and drivers. We don't want to repeat what we did when it was 25. We've got some big subplots, with 75 years of Porsche and 60 years of McLaren, for example.
WD: Are there any specific celebrations around Revival?
Duke of Richmond: We're going big on Carroll Shelby. There's also 75 years of Lotus, plus a big focus on the TT and the big races.
WD: That circuit's steeped in history but why is motor sport, and having it at Goodwood, so important to you personally?
Duke of Richmond: Well, I just loved it as a child. My grandfather kicked it off in '48. It was just a fun time, I guess, spending time with my grandfather. When he closed the circuit, obviously that was a bad moment. I was 10 when it closed and I probably started coming when I was two.
I was always keen on cars; I was taught by hearing quite a lot about them; it was a good connecting point.
WD: So that spurred you on to get some motorsport events going again?
Duke of Richmond: When I came back to live here we needed to find some ways of driving more revenue. The track was sitting there but it wasn't very well organised. The airfield was the business that was very active but the track wasn't very active at all.
Then we started the process of trying to get it reopened, and that proved pretty difficult, so we had the idea of trying to do something different. They couldn't stop me doing something up at the house. But what would we do up here that might work? That's when we had the idea for the Festival of Speed.
WD: What were the hurdles you had to overcome?
Duke of Richmond: The FIA [motorsport's governing body] came to have a look at the circuit to tell me what we'd have to do if we ever were going to think of racing there again. They'd been down a few times and thankfully seemed keen to get Goodwood going again one way or another, and trying to find a solution that would be manageable.
They could easily have said, 'Look, you need Armco all the way around the circuit,' and it would never have happened. And if they looked at the set up at the house for Festival of Speed, they could easily have said, 'Look, that isn't gonna work,' and we would never have even started it. We wouldn't have thought twice, really.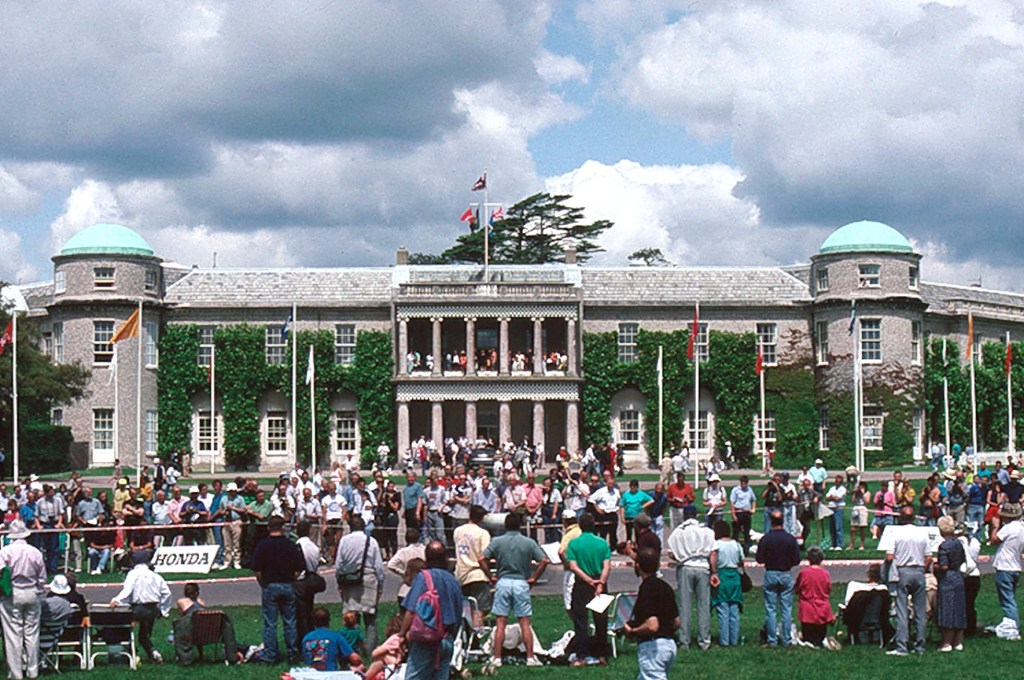 It was only because Derek at the FIA and Dennis Carter, who was running the BARC at the time, were both going, 'Yeah, I think we could do this, you know. This might be good,' that we pushed on. But when he first went back to the FIA everyone was going, 'Derek, what is this?! There's a bit of string and then these cars!' He said, 'Well, as far as I'm concerned it's no different to a rally stage. It's fine.' And he sat there and he just took all this flak from people. He was completely confident.
And Dennis was massively helpful in saying, 'No, we're confident that we can do this. It'll be fine; we're going ahead.'
Everyone could easily had wobbled and gone, 'Oh this all looks a bit risky.' But then that's one of the joys of the Festival: you're close to the cars.
And then also with the circuit; how do we make the circuit safe but usable? We can't spend £10 million on it; we've got to find a way of doing it which is manageable.
WD: It's remarkable that the circuit is so close to how it was back when it closed.
Duke of Richmond: The track's untouched.
WD: Out of the main events is there one that you enjoy the most?
Duke of Richmond: No, I hate them all equally! No, I probably hate and love the Festival of Speed the most, in a funny way.
WD: Just because it's such hard work to put together?
Duke of Richmond: And it's easier to love the Revival. And indeed the Members Meeting, in a way. But I mean, I hate them only because it's a massive effort. The Festival of Speed is unbelievably complicated, and we're so reliant on people's goodwill. We can't make participants come, or do stuff, or pay them to come. They've got to want to come. So it requires a massive effort.
Whereas Revival is definitely easier because all those guys with the racing cars, they want to race them. We'll send out the entry forms for Revival and they're desperate to come. They're all gagging for an entry and the spots go as soon as we send them out; they're like, boom.
But with Festival of Speed it takes months and months and months. Because often a lot of the museums and big collectors, maybe in somewhere like Argentina or something… you have to persuade them; you have to make it easy. You have to fly the car. You're gonna have to find ways to make it work.
And a lot of museums don't want to run cars, or they don't want to move them.
WD: Getting the major car brands to commit must be tricky, too.
Duke of Richmond: And frankly, post-Brexit, very difficult.
WD: Is that still the case?
Duke of Richmond: Very difficult. The paperwork is horrible for everybody, so it's a huge effort now. And an expense, which it obviously wasn't before. So it's very difficult.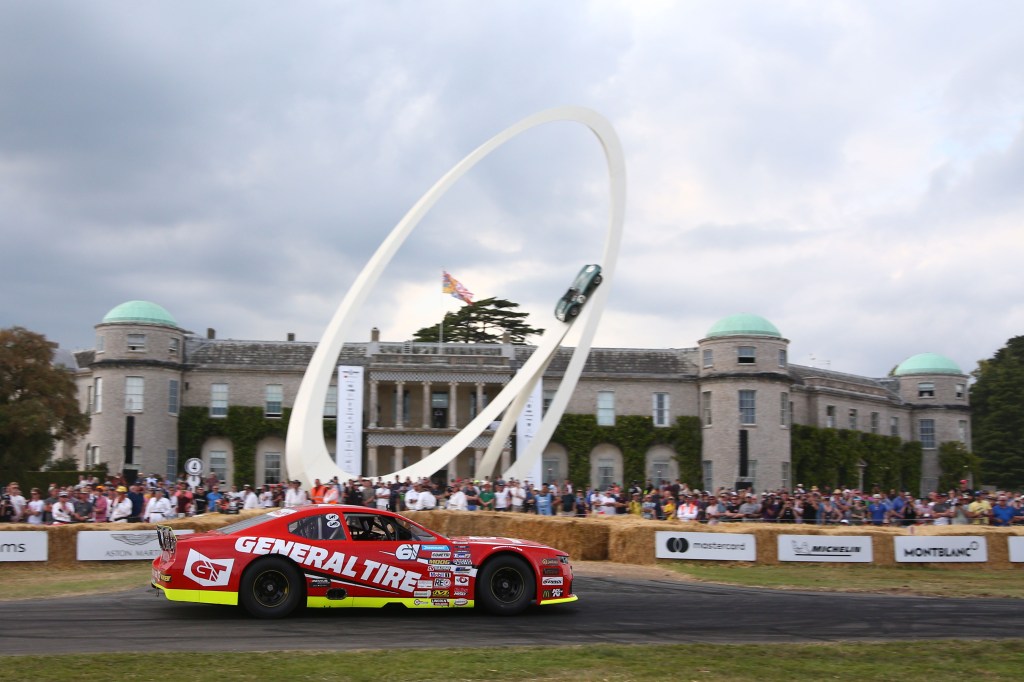 WD: Moving onto brighter things, what are your some of your favourite memories from 30 years of Festival of Speed?
Duke of Richmond: There are so many and I remember different ones at different times, but getting the right cars here has always been a very big thing. There are big memories around getting particular cars to come for the first time: the first time we had a whole Nascar team here; or the first time Ferrari came; or the first time that the six-wheeled Tyrrell came; or Nelson Piquet driving.
I'm just very sorry that [Ayrton] Senna never came; we just missed that. And very sorry that [Michael] Schumacher never came. Those are really our two big holes. And Keke Rosberg has never been, either. We just can't persuade him to come.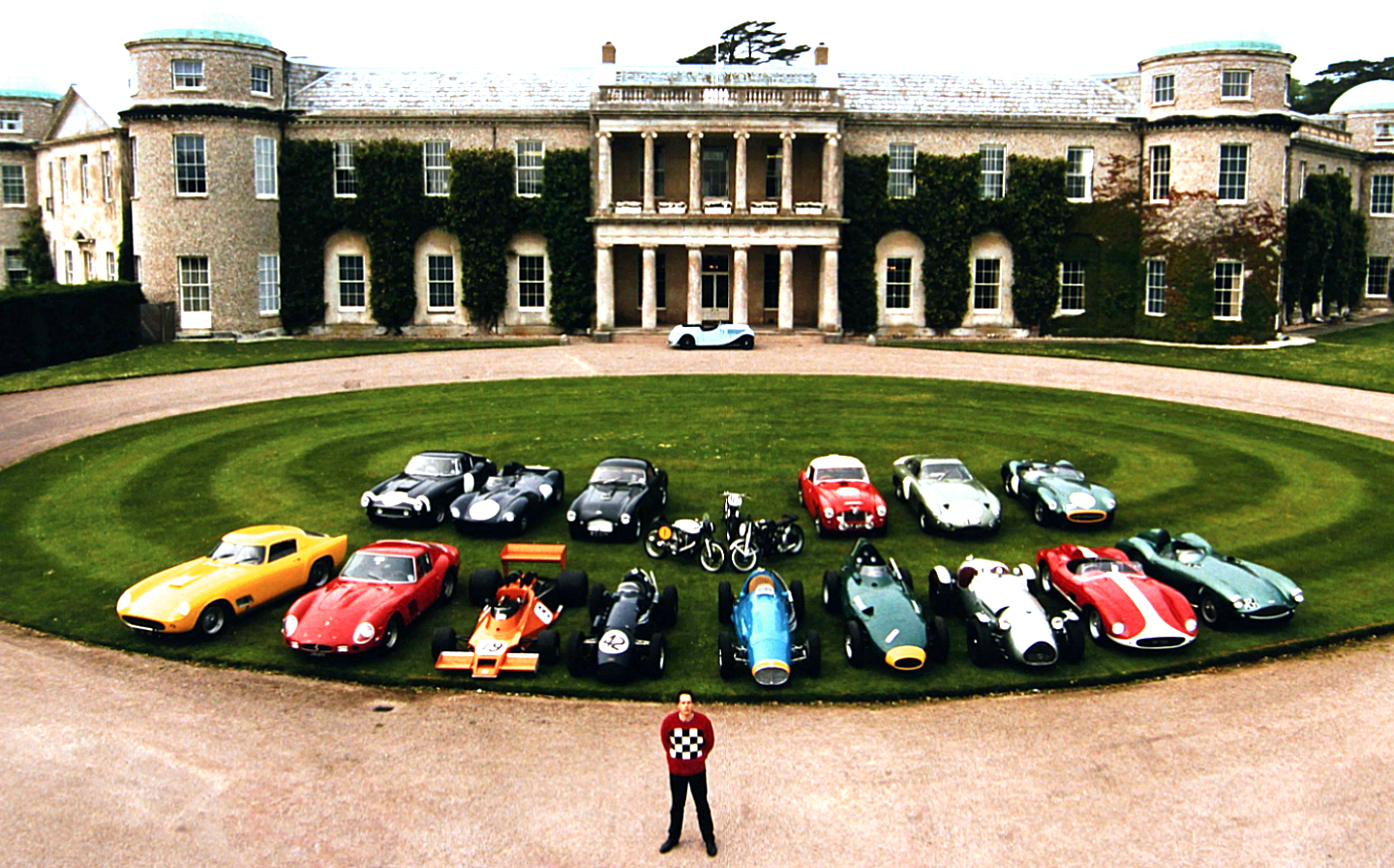 WD: There must be magical moments away from the activities on the Hill that you remember as well.
Duke of Richmond: Yeah, people staying here in the house. I remember Dan Gurney coming for the first time and we literally didn't see him for 24 hours; he slept for 24 hours! Dan became a hugely big part of it; he was at the first Revival, and I remember the first time I saw Dan in the paddock he had a long spanner stuck down into the Eagle, which was almost my favourite Grand Prix car. It wasn't his car or anything, he was just getting it sorted out. Those were real, real racing drivers.
WD: Did you ever imagine how successful Festival of Speed would be?
Duke of Richmond: No. It's been an amazing thing. Obviously we hoped it would be better than what people imagined.
We didn't ever think we were putting on a hillclimb. The motorsport world thought Goodwood was putting on a hillclimb, but that was only ever going to get 2,000 people here; we knew no one was going to go to a bloody hillclimb. We saw it as an event.
And we thought it had potential, but I don't think in our wildest dreams we imagined that we would have all the partners we've got, and the incredible group of supporters. We've got fantastic members, and nearly half a million people a year come to these events.
WD: It was just 25,000 that first year, wasn't it?
Duke of Richmond: Well we don't know for sure, but about that. We were told we'd be lucky to get two thousand.
WD: I did like the story that you told on a video about not knowing how to collect the cash at the gates.
Duke of Richmond: Yeah. It was Wilfred Cass, who lives nearby and had the sculpture park. He was a very entrepreneurial character and saw the problem in the car parks, so he went back home to his house, got all his wife's old handbags out and then drove around the car parks giving them to the car park attendants so they could put the money in something. Then he drove around with his old BMW, with the boot open and all this cash in the back.
Back then you didn't have to get a ticket in advance; it took us a few years to get that sorted out. And then one year we had to say, 'Right, you can't come without a ticket in advance.' And we literally were turning people away, because we had to make that change.
WD: And fill the gaps in the fences!
Duke of Richmond: And fill the gaps. Well, they just broke the fences down after that.
WD: What were the major challenges in setting up that first festival?
Duke of Richmond: Oh, God. It was getting the build done. I mean, it would never have happened if it hadn't been for our fantastic team. They were used to having to really muck in with the horse racing and stuff. The estate was much smaller back then — about 100 people or something. I remember our central display the first year was a DB9 on a plinth — that was it. Bit different now! I can remember, the night before we were still making that plinth. I went out there with a bottle of whisky for all the guys and we sat there and had a drink while we were finishing it off.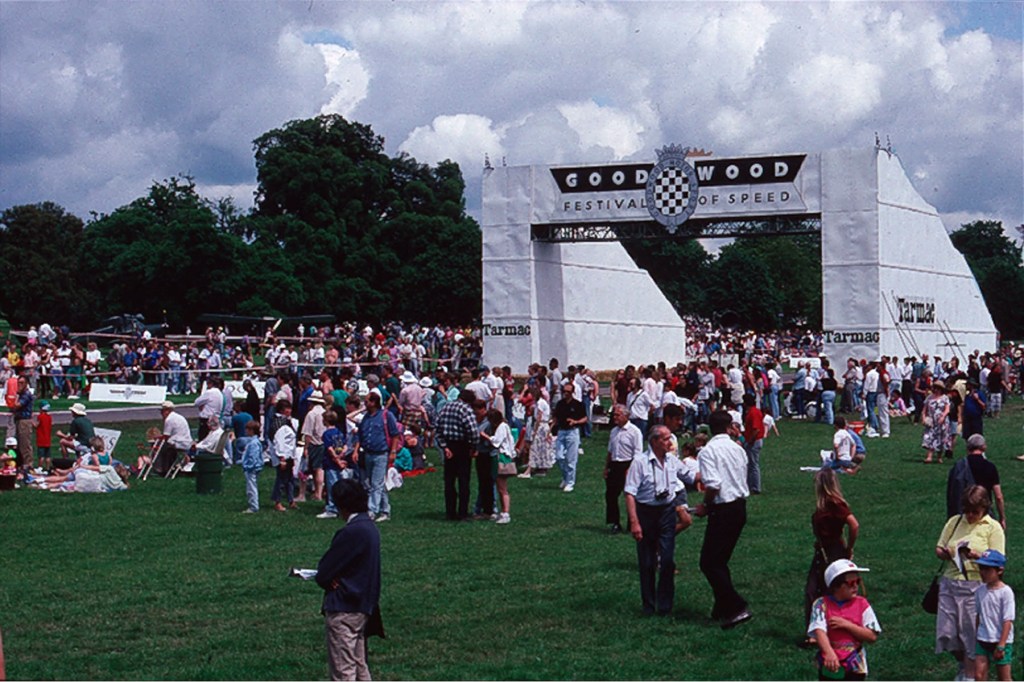 And we all painted the bridge, and so on.
I was on car park duty the first morning. I remember really well waving in the Mason-Styrrons, arriving in that little Barchetta Ferrari, and telling them, 'You can go and park over there,' Everyone was carrying their paddock list, and everyone was mucking in.
We did well, and just about broke even in year one. And we gained quite a few partners. But in year two it started to take off. Porsche saw it in year one and joined after that. Mercedes were very quick, too.
WD: At the Sunday Times we're marking 30 years of Jeremy Clarkson writing for us, and one of his early articles was attending the first Festival of Speed.
Duke of Richmond: He stood on the roof. I remember he stood up on the roof of the house when they did the film for Top Gear and he was eating chips or something. I remember saying, 'Jeremy, do you have to eat chips?!'
WD: Festival of Speed was the first step to reopening the circuit, then?
Duke of Richmond: Yeah. It took seven years but we realised it was really worth pushing hard to get the circuit reopened. We eventually got it opened in '98.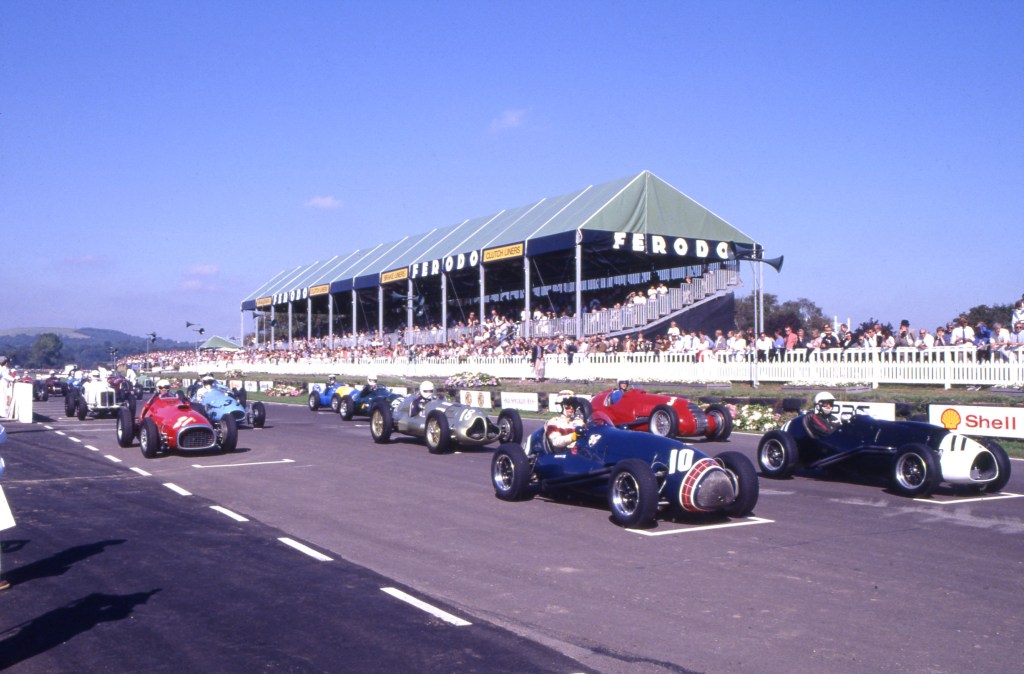 WD: What do you remember those early Revivals?
Duke of Richmond: Oh, God. Well just the first moment, actually. Them actually going out to Practice was a big moment because we'd been waiting so long for it. We literally got the permission to run that day, pretty much… we were just doing it anyway by that point.
Seeing a proper race there, and seeing everyone actually really going for it. Because the unusual thing about Revival is they are really pushing — you watch most other historic racing and it's not at that level.
I'm very excited by the increased number of young, really good drivers, from F1, Formula E, Indycar. The fact that all these Indy drivers and Nascar drivers — Jimmie Johnson, Dale Earnhardt, all these guys —want to come and race at Revival is great. They're not too precious about it; they go, 'Yeah, we'll just go and race… that's what we do.'
Surtees driving the LM, too; it was his last race, he just went and nailed everybody. It was a masterclass. He was like, 'It's my last race. I'll just show you guys how you do it.'
WD: And Stirling Moss has been a big part of Goodwood…
Duke of Richmond: Stirling always was just so impressive wasn't he? He won his first race ever at Goodwood, in '48 — he made his first win at the first meeting. And then he had his last race here, which was in '62 [a crash that effectively ended Moss's career behind the wheel]. So Goodwood was a pretty big part of his his career for sure.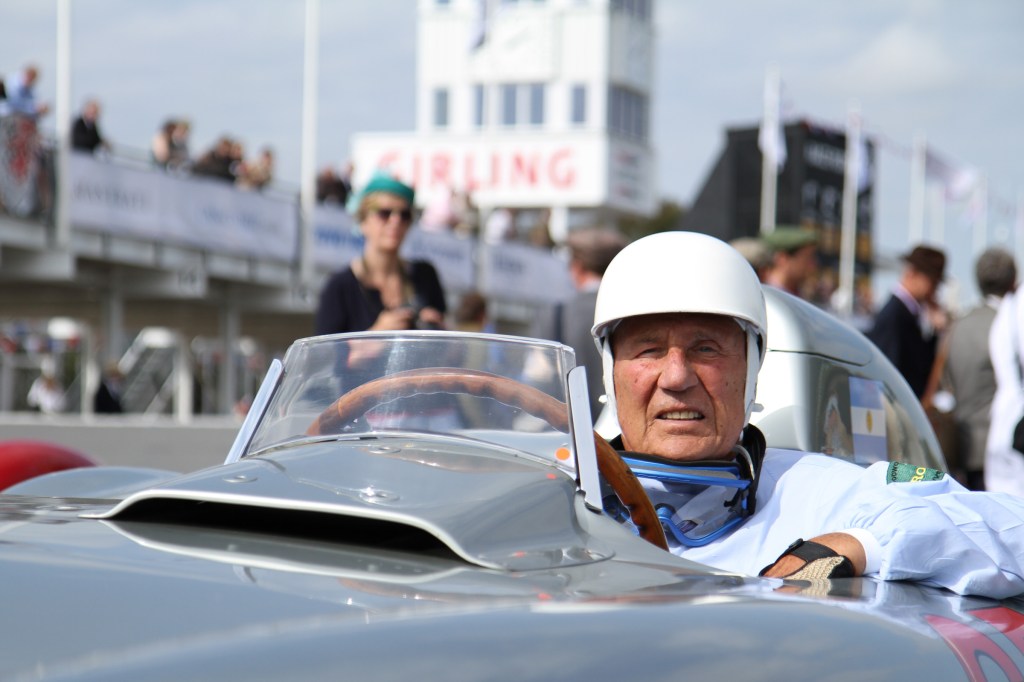 I'm sure nowadays he would never have stopped. It's a shame, you know — they made such a quick decision for him not to race again. He was unconscious in St Richard's hospital here for a month, I think, but he made a very quick decision. He went out in a car once afterwards; he hardly tried it, you know? He wasn't as quick as he thought he should be so he stopped. But yeah, he was so impressive wasn't he, and so quick here?
WD: Stunning. I mean watching those old guys they do their stuff at the Revival is magic.
Duke of Richmond: Yeah. That probably is my favourite event. And one of the joys of this sport, and so lucky for us, is that we can watch the past masters at work. It's a bit like watching your old rock band, isn't it, in a way? We can recreate those those moments. You get the driver, he's probably still wearing the original overalls, he's got the helmet, you've got the car, he can still drive it … he's probably quite good in it still. Emerson [Fittipaldi] and people like that are amazing still.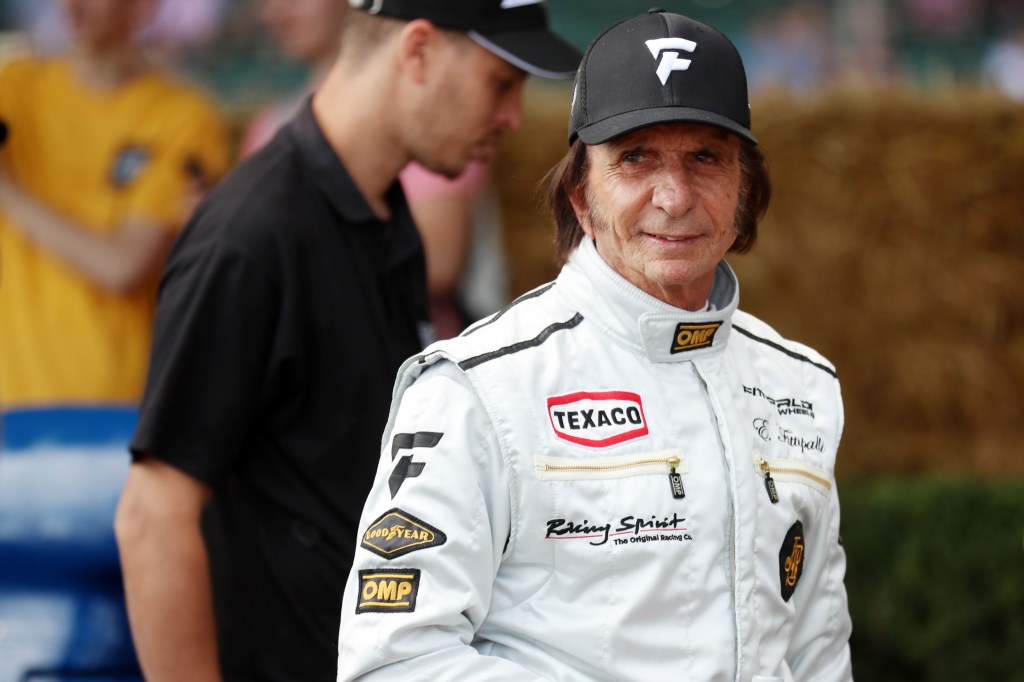 WD: So that's a bit of history. But what about the future of Festival of Speed? You've innovated with things like the Future Lab and the Electric Avenue. But you must be full of ideas for what the future of Festival of Speed is going to be?
Duke of Richmond: Yeah, well, we think technology is a big part of it. This whole idea was a live show about what I guess is 100 years of motoring; it's mobility past, present and future, and all the things that turn you on and are really exciting. Whether it's a Blitzen Benz, which was the fastest thing in the world when it was made, except for a bullet, next to gyrocopters and other things.
We're a platform, too. There aren't many motorshows in the world now, really. We don't want to be a motorshow, but being a platform for both the car world and the passion stream.
We've always had quite a lot of different customers, and I think that's been an important part of what we do — to make it really good for the competitor, so they want to come and bring their cars, and that delivers the right audience for the brands, but at the same time putting on a show that spectators really enjoy. Whereas most motor racing events are put on for the people taking part and not for the punters that go and watch them.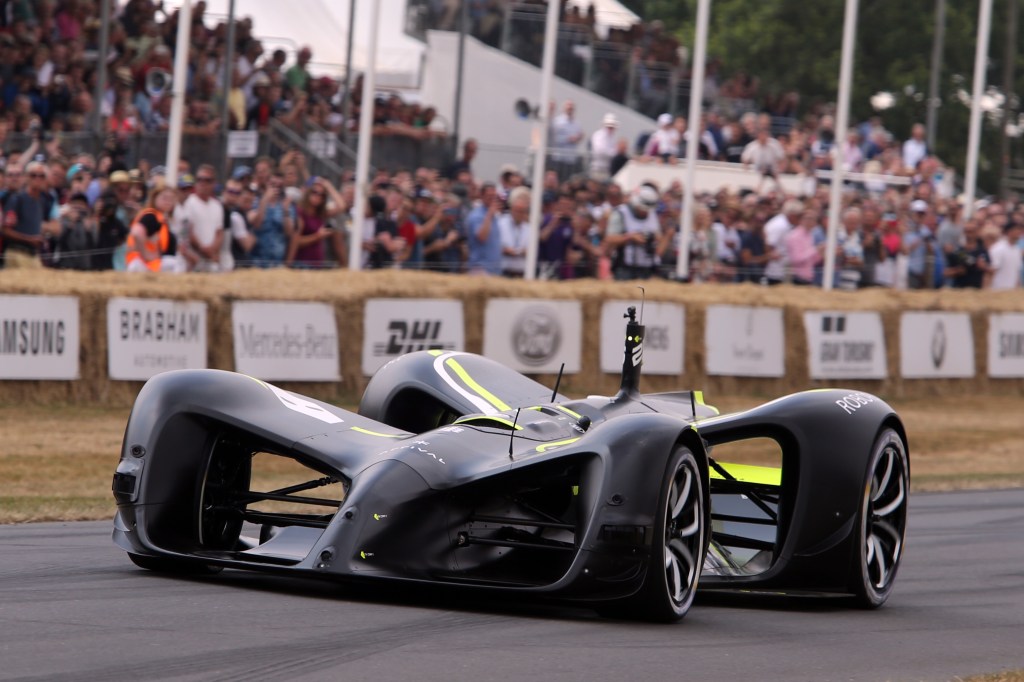 WD: Carmakers now talk a great deal about sustainability. Is that something that you're very conscious about at Goodwood?
Duke of Richmond: It's actually a huge part of what we do at Goodwood. We've got a massive organic farm — the biggest organic farm pretty much in the south of England. We've planted 75,000 trees or something. And we're doing that all the time.
The estate being healthy and sustainable is the most important thing. In a way the events are there to make that happen. We're just lucky that we can do some of that, and something that we really love.
And I always do things which are connected to the place in terms of history, and have an appropriateness. I don't particularly want to go and do massive concerts in the park, or something similar, because that isn't what we do. We're famous for the sports, and we've had them for a long time. My role is really to try and bring them back to life and make them relevant to a modern world. We're running biofuels for the diesel, for example.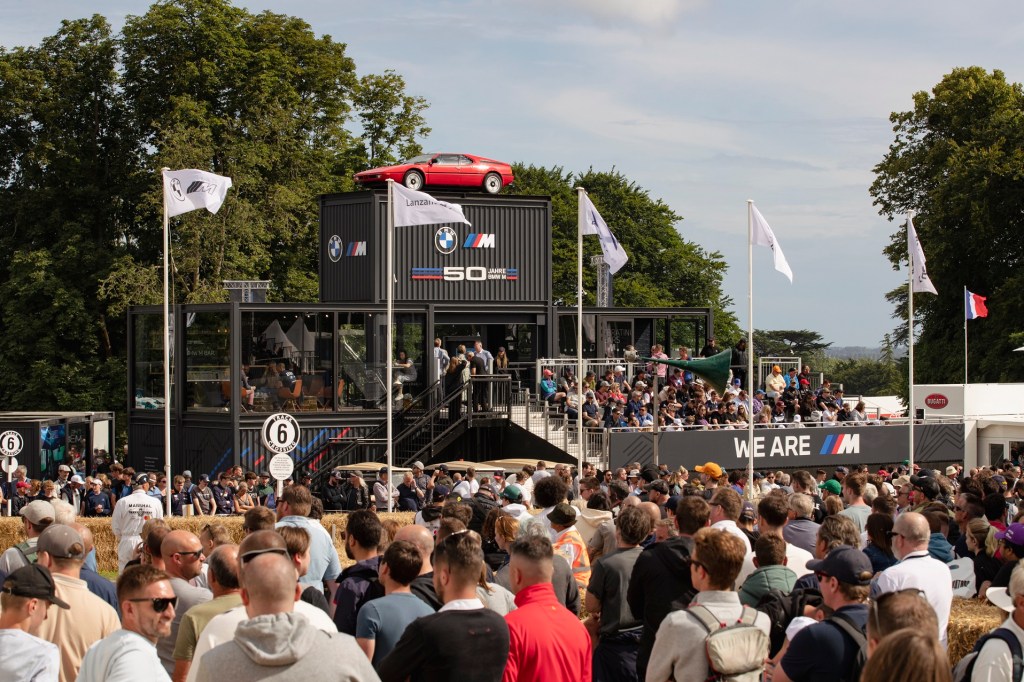 And with Festival of Speed we're building a city. We produce more power out there than Chichester does. Some people say it's the biggest greenfield site build in the world.
And then, how sustainable is the event itself? Putting on the event is really the big thing for us, not the cars going up the hill; that's sort of completely irrelevant. Obviously that isn't how people see it but that is huge, and an area we've always been very focused on.
WD: And at Revival there's the Revive and Thrive initiative, which rekindles the make do and mend mentality of the post-war era…
Duke of Richmond: Revive and Thrive at Revival is really important. That is really, I think, a powerful message. It's always been like that, I think we're just telling it better now. I don't know if you saw it at Revival last year, but we want the Revive and Thrive village to be the biggest secondhand event in the world. Secondhand is a really, really good thing. The cars are all secondhand, after all. Racing cars, they're like an old pair of shoes, you know — they're smashed up, rebuilt, smashed up, rebuilt.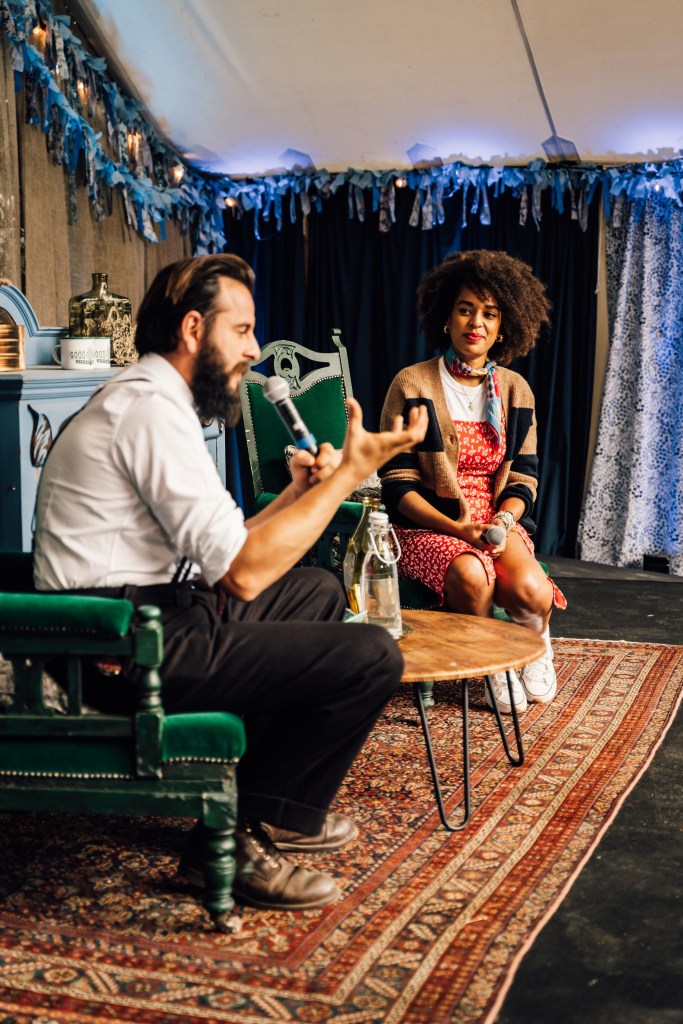 And we're gonna run them increasingly on synthetic fuel. And the whole ethos around 'made to last', 'buy the best', 'love it, look after it, pass it on', 'reuse, recycle, repurpose' — that's the whole of the Revival. If I've got a nice suit, made out of '50s fabric, why not? That's great. Suddenly it becomes a modern sustainability message, which I think just puts it in a wholly different category. It's just good.
WD: It definitely is an idea that resonates with a lot of people today.
Duke of Richmond: It does. And it's also a vintage lifestyle event. I mean, the cars are an important part of it, but it's become much more than a motor racing event, really. It's not like going to Brands Hatch and watching a weekend's motor racing. It's the whole thing.
WD: It's a step back in time, as you like to say. So how do you feel about electric cars? They've become a big part of the Festival of Speed.
Duke of Richmond: I think they're inevitable, and there's lots about them that's really, really exciting. And they're very fast; the fastest cars up the hill are now electric — the fastest race car, fastest road car, both are all-electric. It's just different.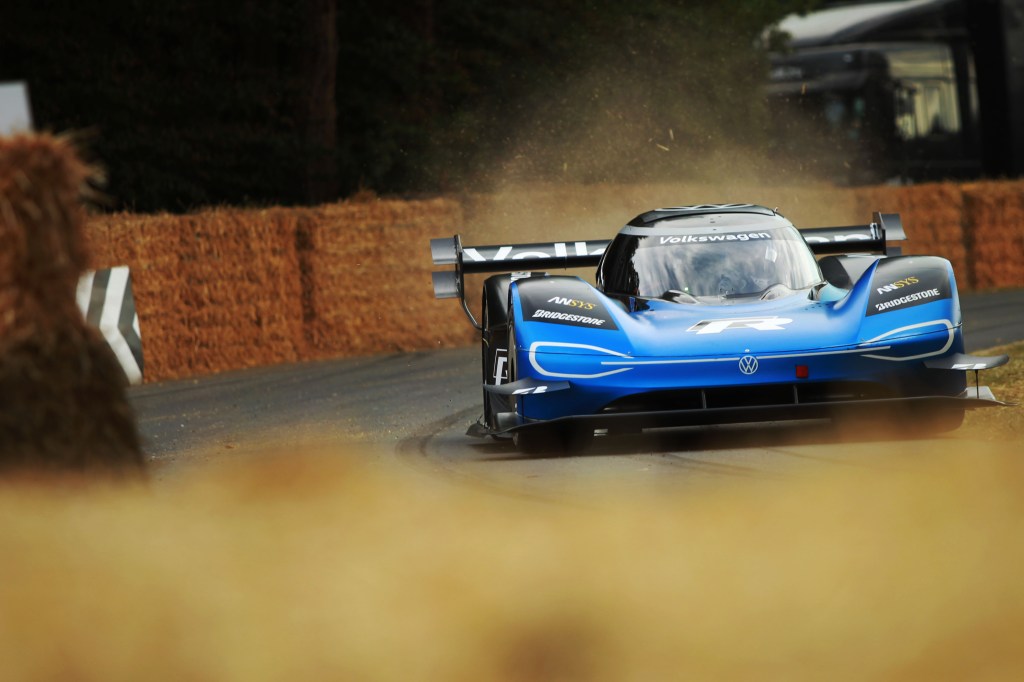 An electric hypercar… if you can afford it, and you want that sort of car, then that's a pretty exciting thing to have. An old Series 1 Land Rover is quite a lovely old thing and is a great thing to drive around the woods. It's just a different kind of thing.
But the joy of the whole classic car movement I don't think is going anywhere. I was very worried about it five years ago but I feel much less worried about it now. I think that it'll become maybe more niche. There's surprisingly few classic cars around, really. There aren't millions on the road.
Public opinion is a challenge, because it's just been decided that certain things we love have got to go. And I think that's very, very hard to get past. But actually, in reality, those old cars are just being sustained, like a pair of old shoes, and they don't owe anybody anything. And they hardly get driven, anyway. So the reality is they're not really doing any harm.
But I think if you've got synthetic fuel created by clean energy, that helps with public opinion. If it's much more expensive, so be it, but it's a very clear response [to the criticism of internal combustion engines].
WD: You favour synthetic e-fuels over conversion of classic cars to electric power, I imagine?
Duke of Richmond: I think I definitely do, because part of the joy for me is the originality of a car. It's the integrity of it. Because if we were saying it's just a body shape — that you like the look of it but will put an electric thing in it, then you've missed the point. It's the whole opera. The engineering; the mechanical side of it is definitely part of the joy.
That's not to say driving a superfast electric car is bad … but it's not the same thing. And I feel much more confident these days that they can all exist together. It isn't just like saying, 'Well that's all gotta go.' Anyway, what're you gonna do with them all? It's just unrealistic.
And we've still got horses, haven't we? And there are lots of people riding them. It's not gone. Well, it's a bit of a weird analogy but they're not going anywhere.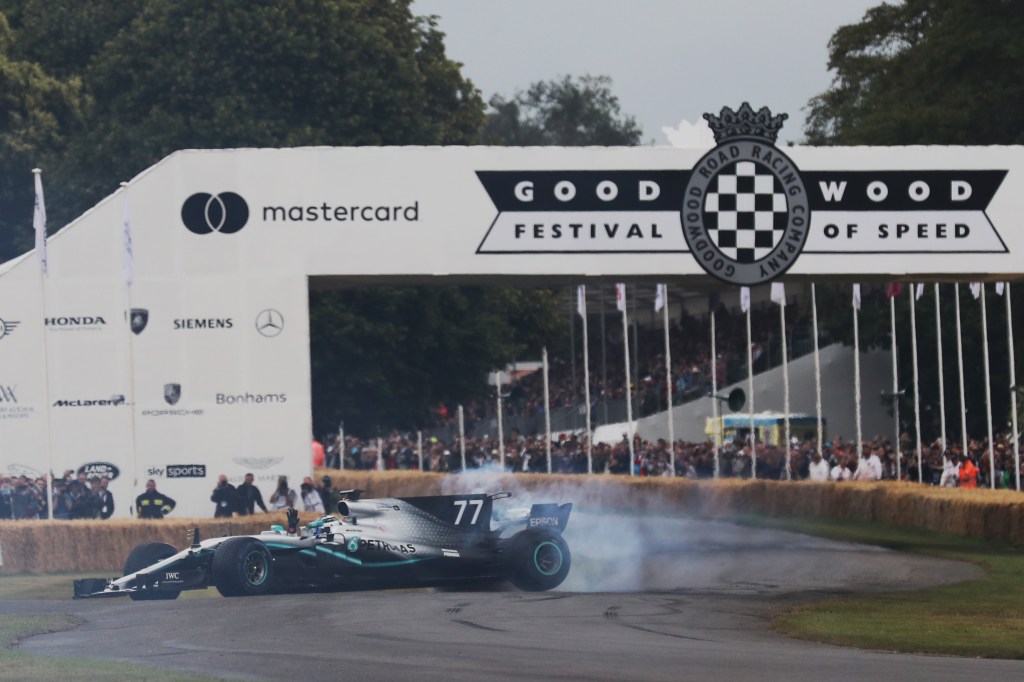 WD: What do you think your grandfather would think of the Goodwood Festival of Speed and Revival?
Duke of Richmond: I think he'd think we were all absolutely bloody mad! But he'd love it all.
He'd love EVs, actually. Well, they might be a bit heavy for him; he liked really light, clever design and engineering. But he'd love all the future stuff. He wasn't at all nostalgic. A lot of people talk about our events and nostalgia but I don't think the events are about nostalgia, actually. I think they're a celebration of a way of living.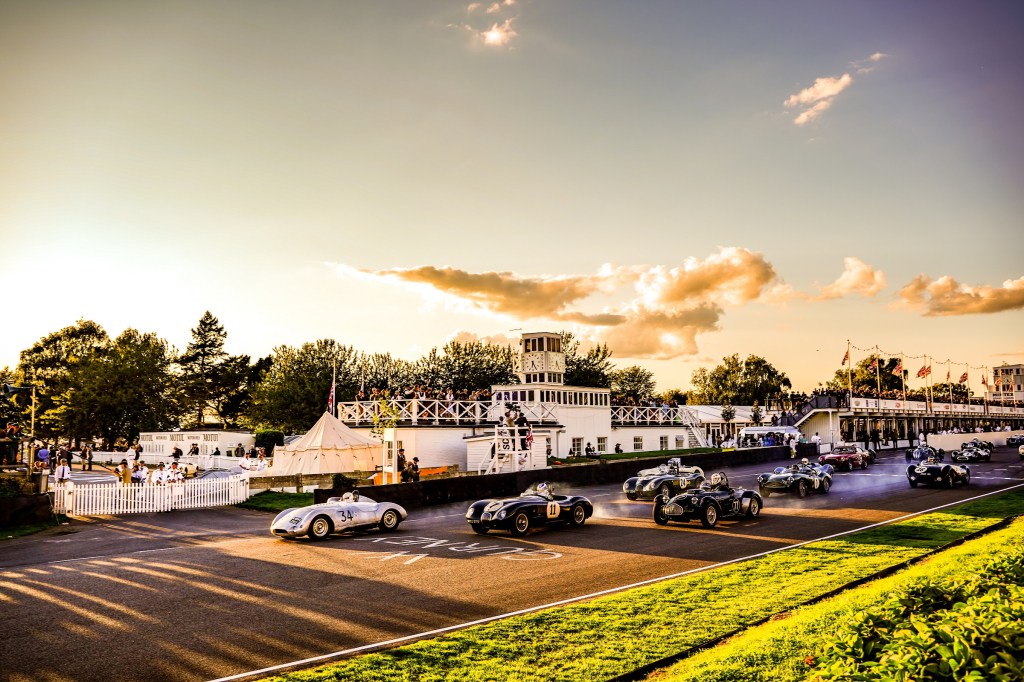 I remember talking to him about Brooklands and the fact that Brooklands was gone. He'd spent so much time there; he loved it so much. But he couldn't see any good reason for rebuilding it, which is interesting. But I think that's a post war mentality. You get on. Modern was good, and there was a joy in the engineering.
The 2023 Goodwood Festival of Speed runs from July 13 to 16. Read our guide to the event here. The 2023 Goodwood Revival takes place September 8-10. For more information about Goodwood events visit goodwood.com/events. Main image by Uli Weber for Goodwood.
Follow @wdron
Tweet to @wdron
Related articles
Latest articles