Guide to the 2023 Goodwood Festival of Speed: the racing machines, new cars and stars to look out for this year
What you need to know about FoS 2023
With a hiatus following the Covid-19 pandemic, and having to get back up to full steam last year, the 2023 Goodwood Festival of Speed looks set to be one of the best ever. And it's just in time, because this year marks the 30th anniversary of the first running of the event.
In a year packed with celebrations, the Goodwood Estate is also marking 75 years since the Motor Circuit first opened in 1948, and this year's Festival takes place as part of the 'Goodwood 75' series of events.
But it's not just Goodwood that has a significant birthday this year. It's also the centenary of the first running of the Le Mans 24 Hours endurance race and the 50th anniversary of the World Rally Championship, while the US NASCAR series hits the three-quarter century mark, too.
Elsewhere, Porsche is celebrating 75 years of producing sports cars, and for that reason it's taking centre stage as the themed sculpture on the lawn outside Goodwood House this year.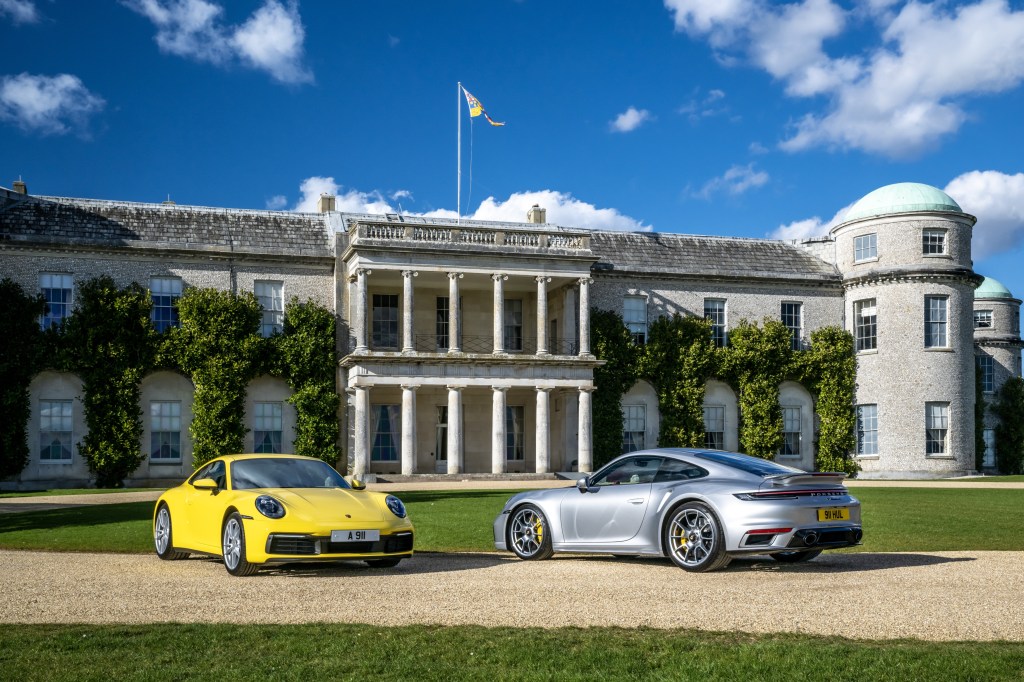 The Goodwood Festival of Speed takes place from July 13-16; the weekend after the British Grand Prix at Silverstone. As a result, you can expect most of the F1 grid to hang around so that they can showcase their racing machinery on the 1,890-metre hillclimb course.
However, it's not just about Formula One, with the whole spectrum of motorsport from across the decades on two wheels and four, on road or off, celebrated across the weekend.
And it's not just about racing, either, with road cars of all descriptions, from million-pound classics to one-off supercars and cutting-edge electric vehicles all on display, while the pavilions play host to manufacturers, retailers and exhibitions that look to the future of personal transport. Here's a rundown on the kind of things that are in store for visitors to the 2023 Goodwood Festival of Speed.
What are the highlights of this year's FoS?
One must-see of the weekend is the action on the hillclimb course itself, with the 1,890-metre route past Goodwood House playing host to the usual wide variety of machinery, including current F1 cars, rally-raid trucks, racing bikes, classic Le Mans prototypes, touring cars, Nascar racers and so much more.
Formula One
With the British Grand Prix taking place the weekend before the Festival of Speed, it has already been confirmed that Ferrari, McLaren, Mercedes and Williams will all be present, and they will be accessible in the F1 Pit Lane presented by Sky. It's the closest that the general public will be able to get to the cars and teams this year, as they prepare their racers for the hillclimb course.
And this year will see action from the F1 cars over all four days of the event.
Another F1 visitor will be former world champion Sebastien Vettel, who is bringing a number of cars from his personal collection, including Nigel Mansell's 1992 title-winning Williams FW14B and Ayrton Senna's 1993 McLaren MP4/8.
He'll be driving the cars up the course, and as part of his efforts to make motor sport sustainable, both machines will be running on synthetic e-fuel. In fact, around 20 per cent of all the vehicles participating at the FoS will be running on alternative fuels.
Le Mans
This year marks the 100th anniversary of the first running of the Le Mans 24 Hours, and Goodwood will be celebrating with a host of cars and stars from the event, including an appearance by 2023's race winner, the Ferrari 499P driven by James Calado, Antonio Giovanizzi and Alessandro Pier Guidi.
Also present will be nine-times Le Mans winner Tom Kristensen, who is also the Le Mans "Centenary Ambassador", while we can expect plenty of endurance machinery from across the years and manufacturers, including Bentley, Porsche, Jaguar, Audi, Mazda and many more.
Supercars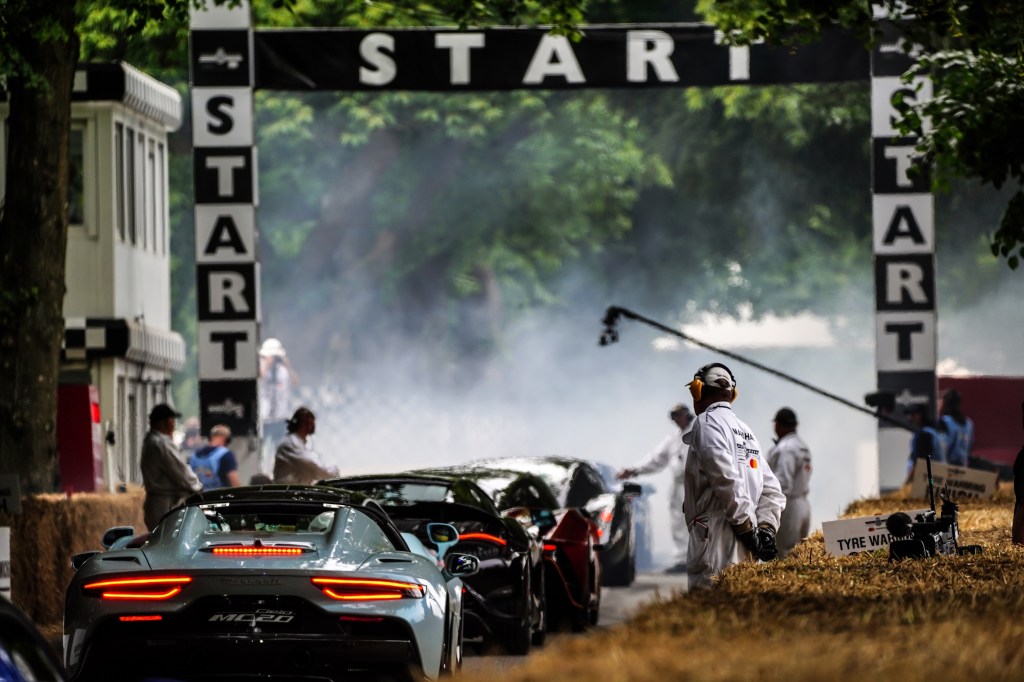 The Supercar Paddock features some of the most exotic road cars you'll ever see in one place, with manufacturers such as Aston Martin, Bentley, Porsche, Ferrari and Lamborghini revealing new models, while ultra-exclusive marques such as Koenigsegg, Rimac, Zenvo and many more will parade their wares, too.
Rallying
At the top of the hillclimb course is the Forest Rally stage, where a range of off-road models kick up the dirt. It's a showcase of rallying history, with Mini Coopers, Group B Audis, Lancias and Peugeots and modern WRC machinery all making an appearance as this year marks the 50th anniversary of the founding of the World Rally Championship.
MotoGP
Diary clashes have often meant that the stars of motorcycling's premier series have been unable to attend FoS, but this year Aprilia, KTM, Ducati and Honda are among the attendees, while 10 riders from the current season, including 2022 MotoGP champion Francesco Bagnaia, will be demonstrating their machines. That's in addition to the usual horde of former racers and champions that make regular appearances on the hill.
Concours
The Cartier Style et Luxe display is a celebration of vehicle aesthetics, and a variety of cars compete in a selection of concours categories to take home the 'Best In Show' trophy.
Celebrities
As ever, a host of celebrities are sure to be in attendance, with current F1 drivers, motor sport legends and many other familiar faces from the world of TV, cinema and music likely to be in Goodwood over the weekend. For the best opportunity to spot somebody famous, the Main Paddock is the place to be.
New cars launching at Festival of Speed
As well as being a celebration of motor sport, the Festival of Speed has become one of the UK's most important new car motorshows, and is an opportunity for automotive brands of all shapes and sizes to reveal their latest machinery.
Below is a rundown of some of the new cars set to make an appearance this year.
AIM EV Sport 01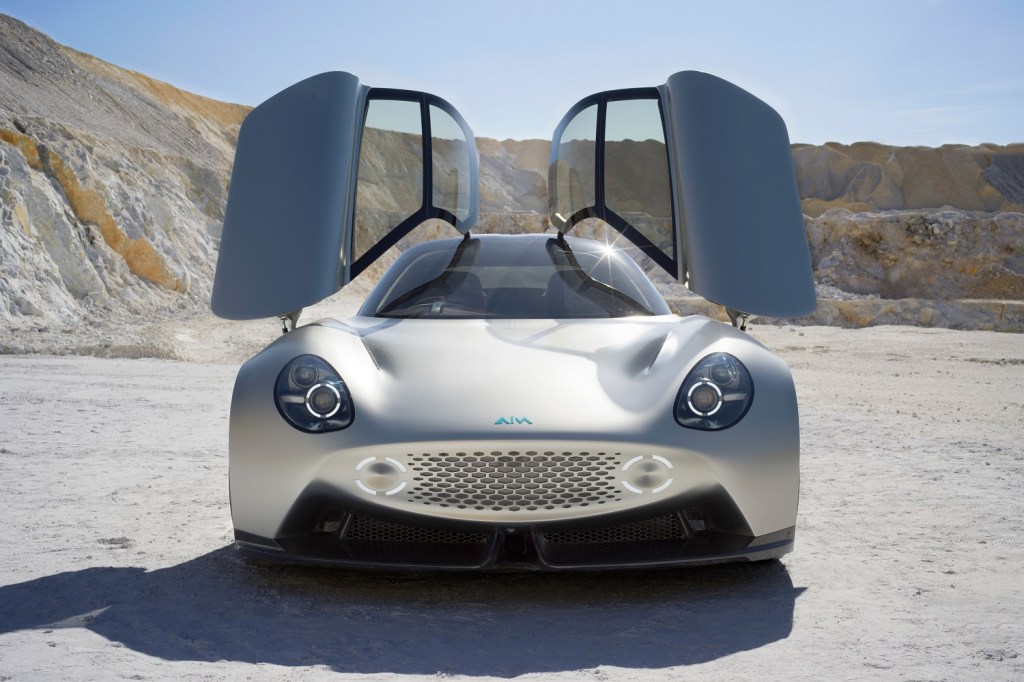 A new electric two-seat sports car designed by Shiro Nakamura, the man behind the Nissan R35 GT-R.
Alpine A290_β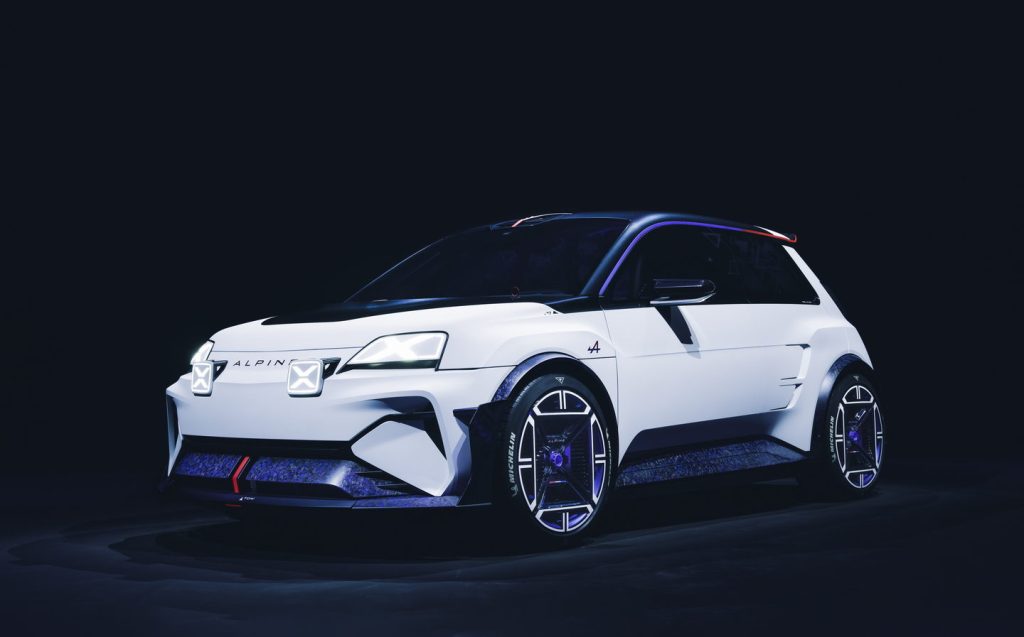 A wild electric hot hatch concept based on the forthcoming Renault 5 EV.
Aston Martin DB12
The latest big Aston, described by the company as a 'super tourer'.
Bentley Batur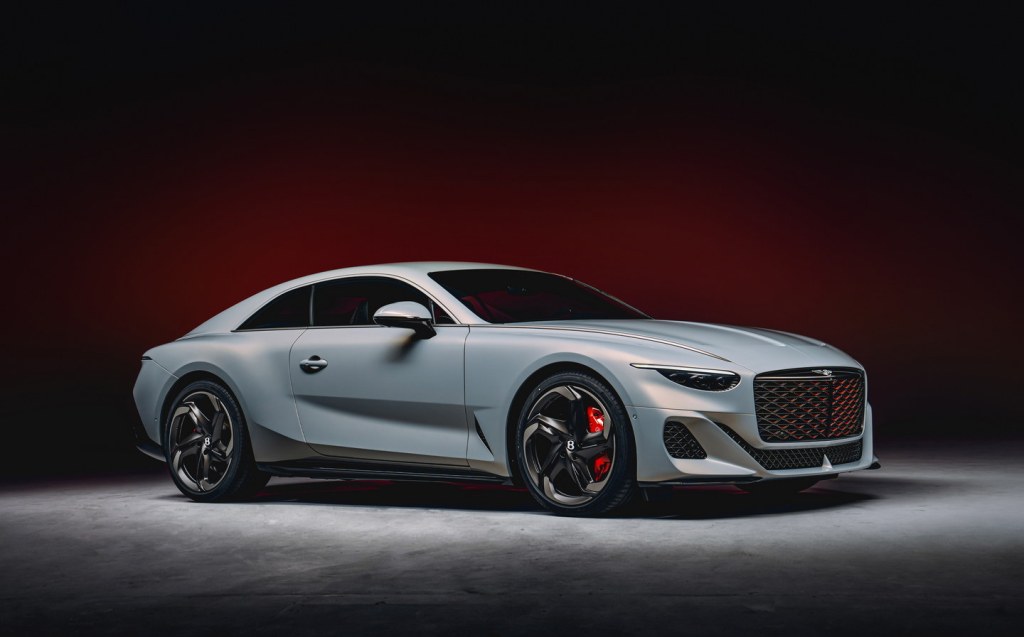 British firm's two-million-pound farewell to its W12 engine configuration.
Bentley Speed Six Continuation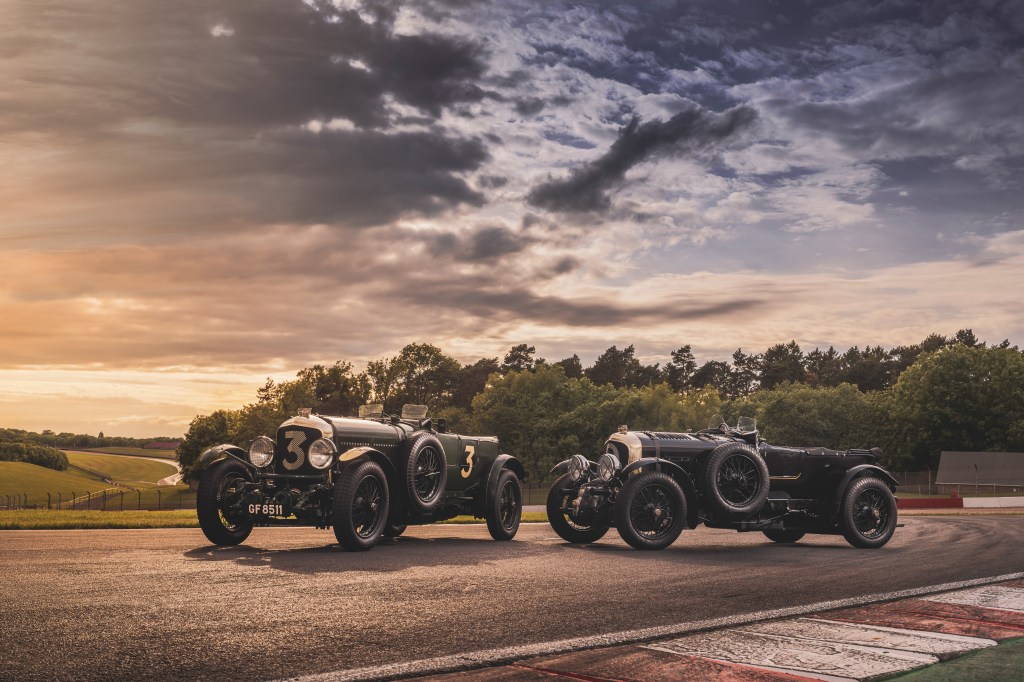 A new car, but not a new car, because Bentley has recreated 12 models to the specification of its 1930 Le Mans-winning racer. The first development prototype will be in Goodwood.
BMW 5 Series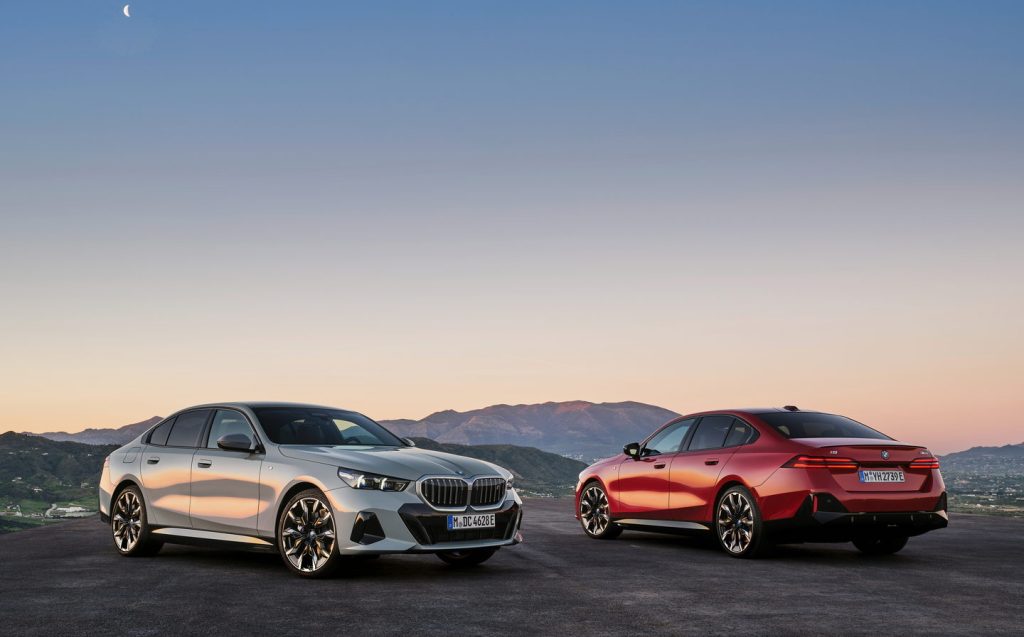 The latest incarnation of the German company's popular executive saloon.
Caterham Electric Seven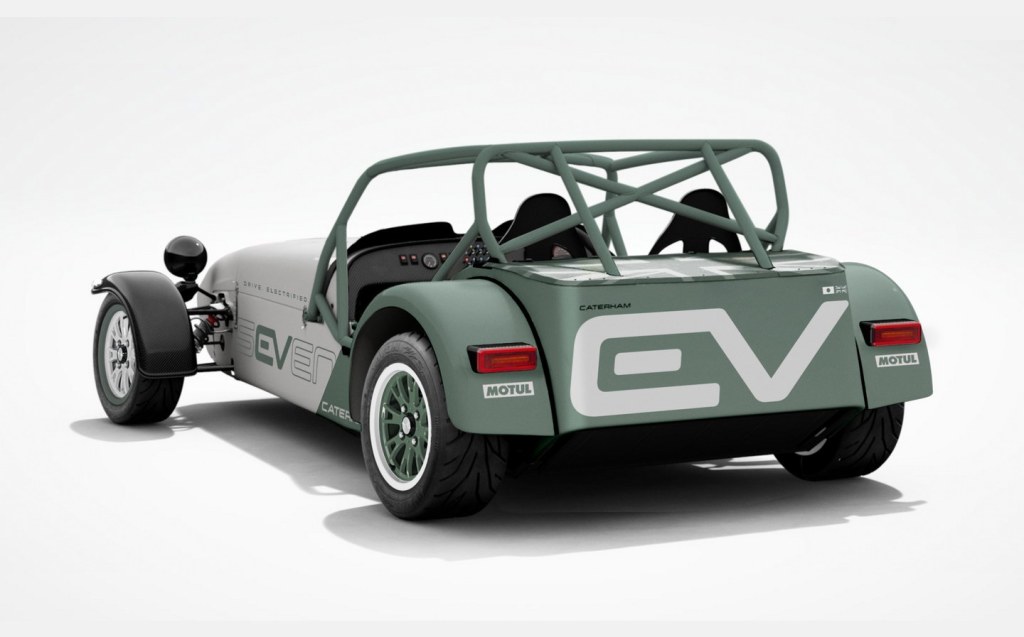 Electrified model aims to deliver lightweight performance but with zero emissions.
Caterham Project V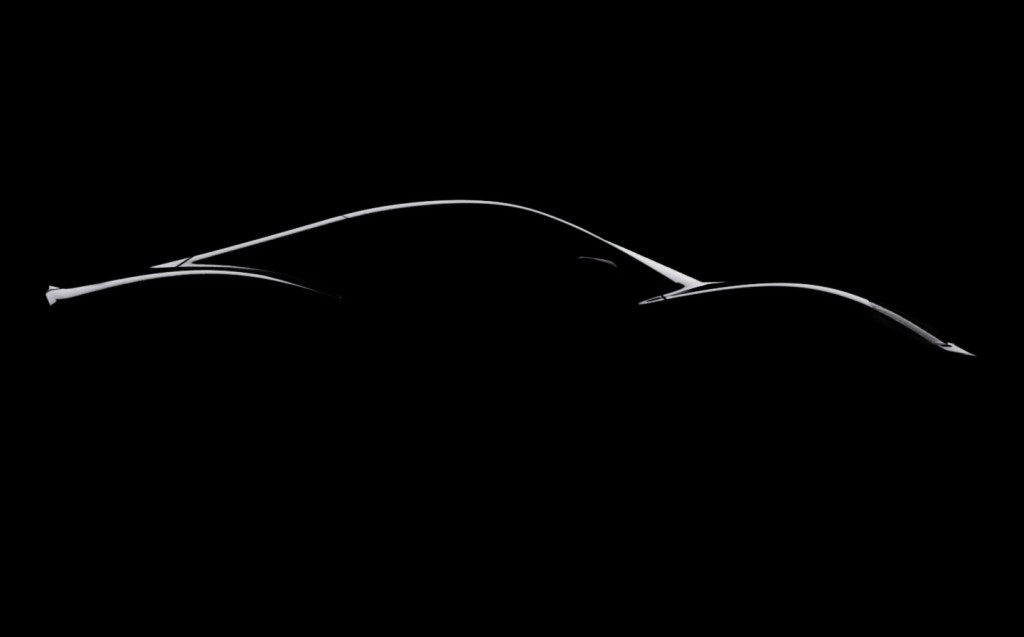 While the Electric Seven modernises the past, Project V is the firm's future electric sports car vision.
HiPhi X and Y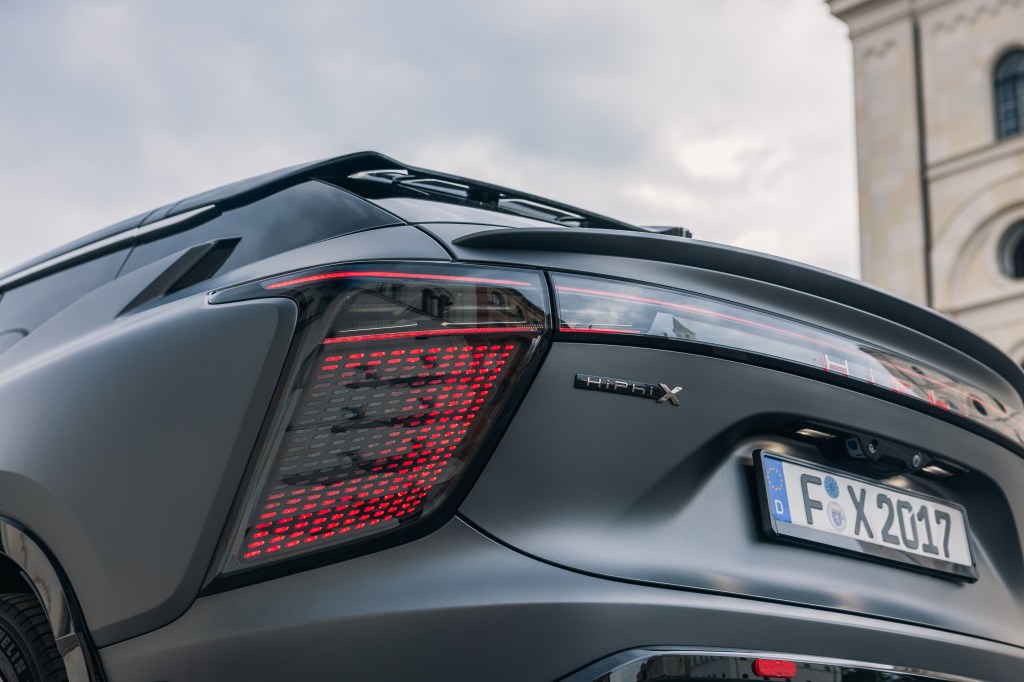 Chinese electric car maker will debut two sizes of SUV.
Hyundai Ioniq 5 N
Korean maker reveals its first electric performance car.
Ineos Grenadier Quartermaster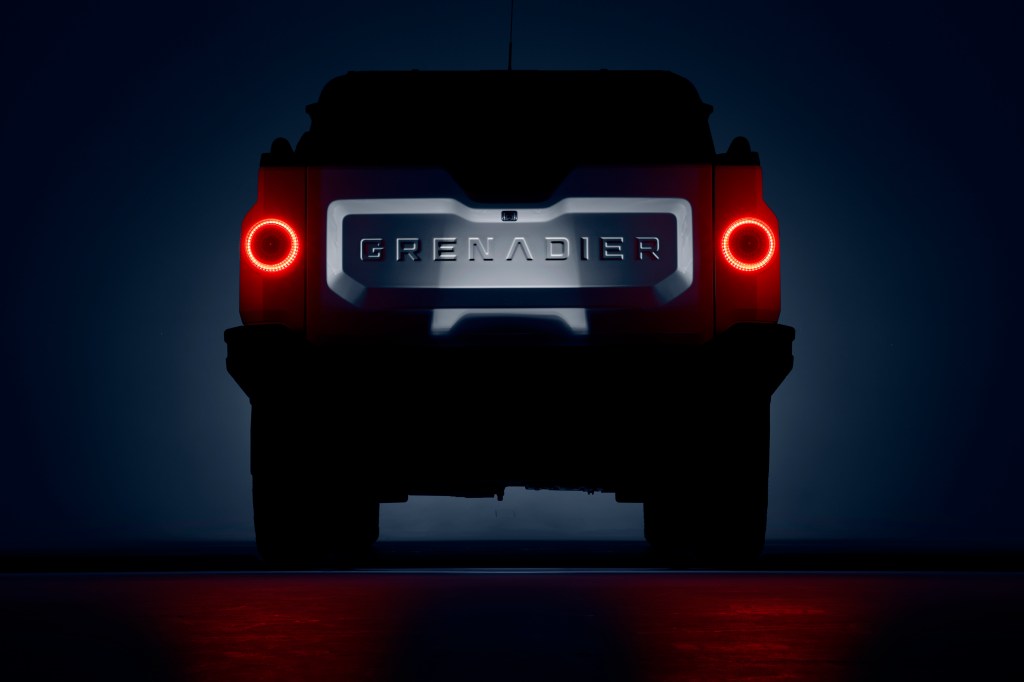 British 4×4 firm expands its line-up with a pickup based on its SUV.
Kia EV9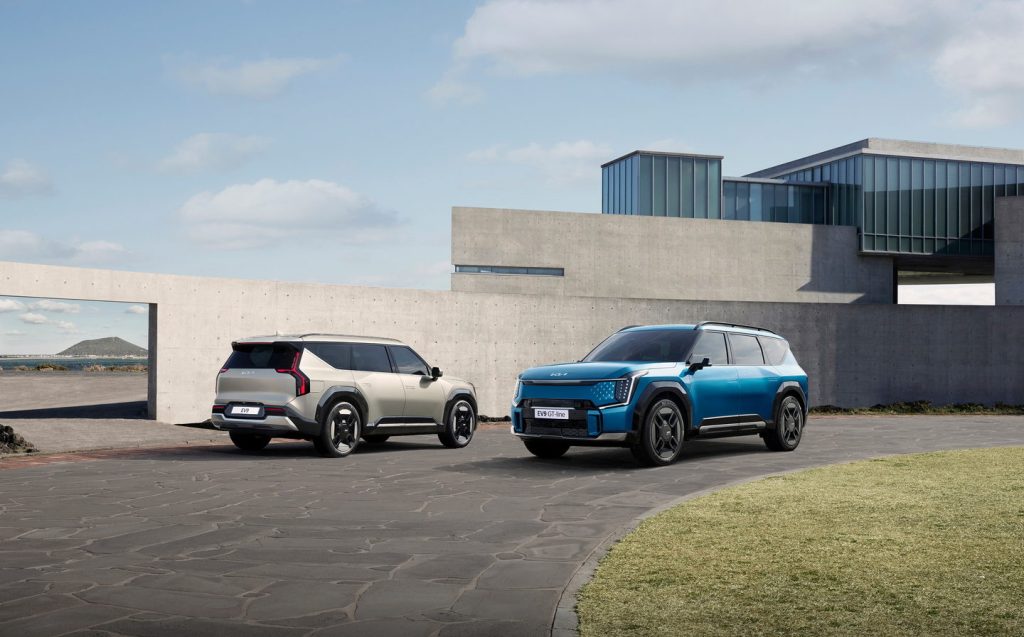 Seven-seat electric SUV makes its UK debut at the festival.
Lamborghini Revuelto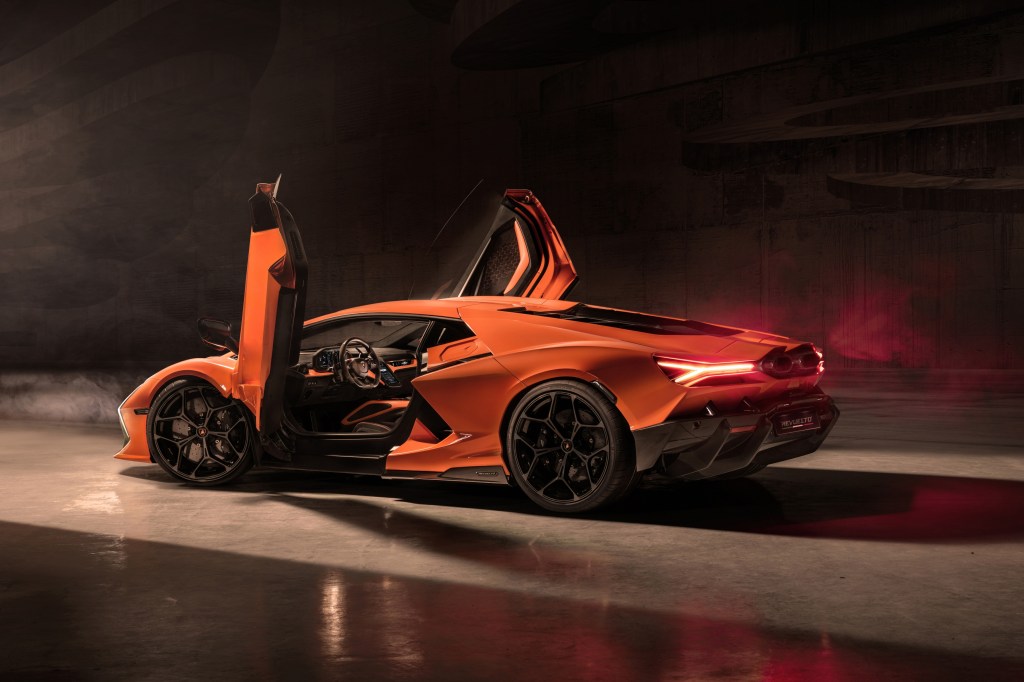 The latest in the Italian firm's long line of V12 supercars.
McLaren 750S/Solus GT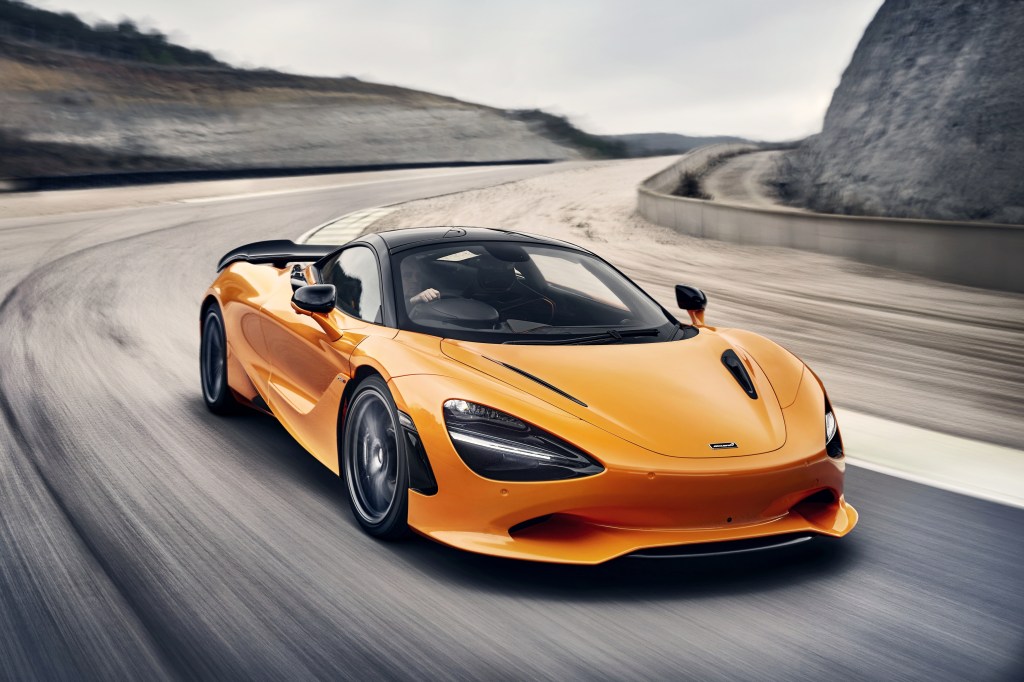 British supercar maker celebrates 60 years this year, and it has its latest hypercar and ultra exclusive track weapon to show off.
MINI Aceman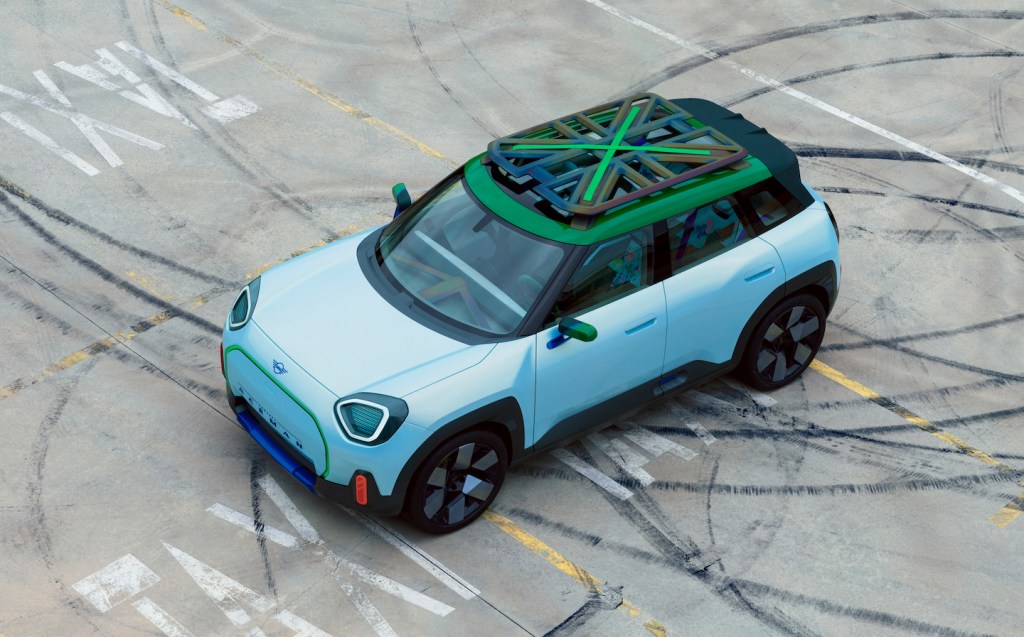 The new small electric MINI crossover takes to the hill – in disguise presumably.
MG Cyberster/MG4 XPower
Chinese-owned brand introduces its MGB successor and an electric hot hatch.
Porsche 718 Spyder RS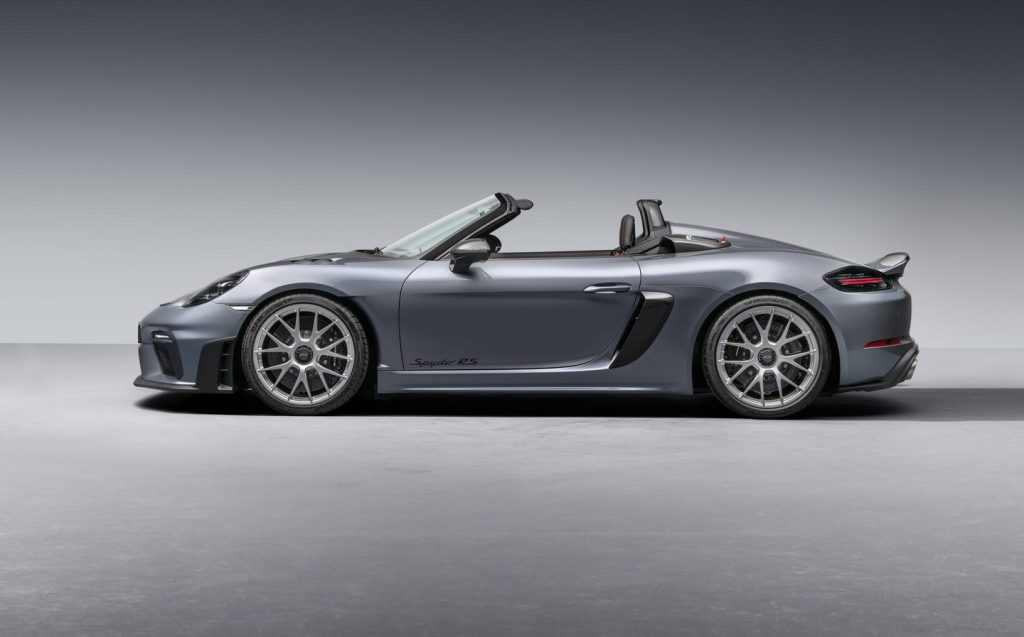 Open-topped version of Cayman GT4 RS offers even greater aural thrills.
Renault R5 Turbo 3E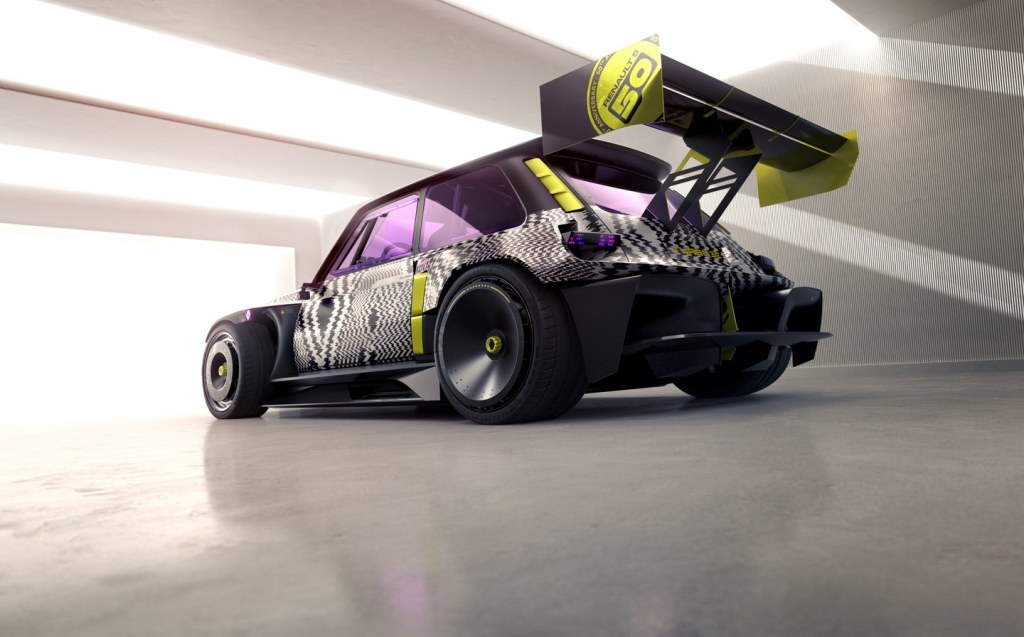 Wild drift car takes inspiration from Renault's mid-engined 5 Turbo and adds powerful electric motors, instead.
Bonhams auction
Not all the cars at Goodwood will be driven, as Bonhams hosts its annual auction of collectable models from the past. This year sees an Aston Martin DB4 GT once owned by Peter Sellers lead the sale, while a one-off Koeningsegg GT1 racer is expected to fetch a tidy sum, too. There are plenty of Aston Martins and Jaguars also expected to go under the hammer, while motorsport memorabilia offers something a bit cheaper to bid against.
What notable cars have been confirmed for the hillclimb?
Already confirmed for this year is a selection of machinery that covers the legacy of the Goodwood estate, and not just the McMurtry Speirling course record holder.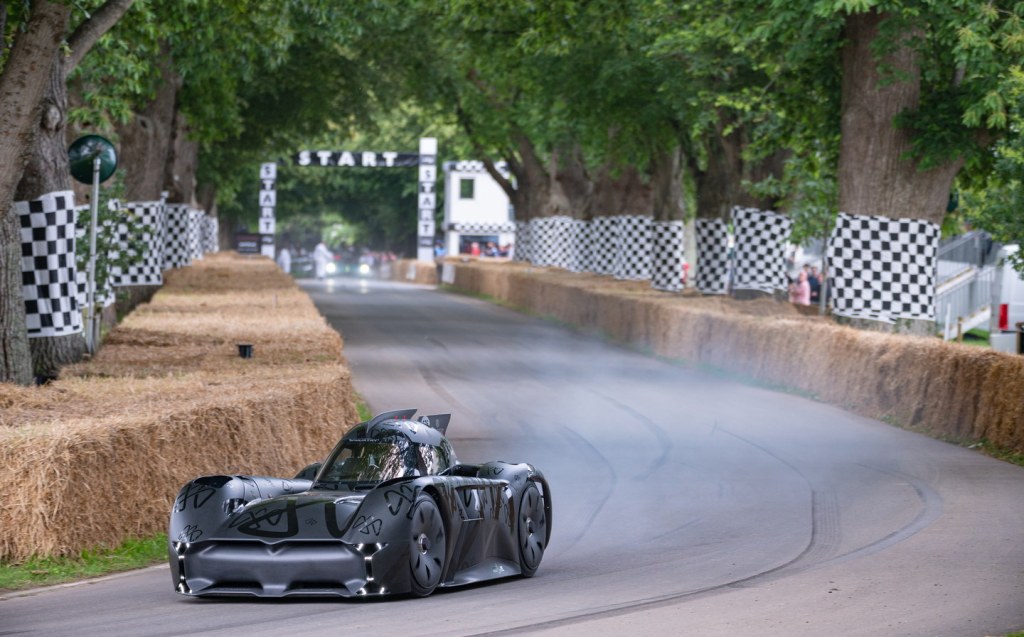 Elsewhere, the Aston Martin DB3S that won the 1953 Goodwood 9 Hours, a Ferrari 250 GTO that won the 1964 Goodwood TT with Graham Hill at the wheel, and a 1960 Lola Mk1 that was the car to win the very last race held at the Goodwood Circuit before it closed to competition in 1966 will all be in attendance.
But it's the sheer variety of cars that make an appearance at the Festival of Speed that makes it so unique. Sports cars, single seaters and production-based racers of all descriptions will be in attendance, plus there will also be drift cars, touring cars, Formula E and Extreme E electric racers, specialist hillclimb machinery, rally cars of every description and a host of motorcycles from across the years and categories.
How much are tickets to the Festival of Speed?
Children under 12 are admitted free, while tickets for the Thursday start from £60. However, standard admission tickets for Friday, Saturday and Sunday are sold out, with just a few premium packages still available. Visit ticketing.goodwood.com for more info.
Where is the Goodwood Festival of Speed?
The Festival of Speed takes place at the Goodwood Estate in West Sussex, which is owned by the Duke of Richmond, who founded the original FoS. The grounds are located just north of Chichester — 60 miles from London and 30 miles from Brighton and Southampton.
How can I get there?
There are regular trains from London Victoria to Chichester that take between 40 minutes and an hour. If you're driving, you'll park in a large field before walking to the event. Parking is free, but you cannot leave your car in any of Goodwood's car parks overnight.
What are FoS's opening times?
Gates usually open at 7am before proceedings start from 8.30. It's a long day full of countless automotive delights that concludes at 6pm. Be prepared for long queues when arriving at and leaving the venue.
How can you watch the Festival of Speed?
The Festival of Speed has been broadcast on ITV since it began in 1993, and this year looks to be no different with some of the most popular segments set to be on television. But thanks to fast internet and streaming services, one of the best ways to watch in recent years is live via the Goodwood website and the event's YouTube channel, which carries the same feed that's broadcast to the festival's trackside screens.
Related articles
Latest articles