Artificial intelligence and electric cars shine at 2017 Tokyo motor show
Japan's car makers reveal latest tech
---
Published 25 October 2017
WHEN IT comes to giving drivers a glimpse of the future, the Tokyo motor show is the event to follow. The biennial event gives the engineers and designers of Japan's leading car makers, renowned for innovation and setting industry trends, a chance to reveal the secret projects they have been developing for the past two years.
Taking place this week and next, it brings out the brightest – and, occasionally, daftest – ideas from the likes of Honda, Mazda, Nissan and Toyota.
In addition to the usual crop of arresting-looking concept cars, much of the buzz around this year's Tokyo motor show concerned artificial intelligence, and its use in driverless vehicles.
Japan's car makers are competing with rival manufacturers from Europe and America, not to mention technology companies including Apple, Intel and Waymo (owned by Google's parent company, Alphabet), in the race to develop and make the most effective (and cost-effective) hardware and computer brainpower that will enable truly driverless cars.
Here are the cars that are creating a stir at the 2017 Tokyo motor show.
Honda Sports EV concept
When Mazda wanted to reinvent the sports car, it recreated the affordable British roadster in the shape of the successful MX-5 – reviewed here by Jeremy Clarkson. Now Honda is having a turn, imagining how the electrically-powered sports car of the future might look.
Called the Sports EV Concept, it follows in the tyre tracks of the funky looking Urban EV Concept, which Honda says will go on sale in 2020, and gives hope that not all electric cars need be boring.
The two-seat model is said to "realise the joy of driving the user can feel with a sense of unity with the car" but Honda doesn't elaborate on what part a driver might play in a car that is electrically powered and uses artificial intelligence to adapt and improve its autonomous driving mode.
If Honda were to put the Sports EV Concept into production, it would use the same platform and electric drivetrain as Urban EV, which would suggest a driving range of around 150 miles.
Lexus LS+ concept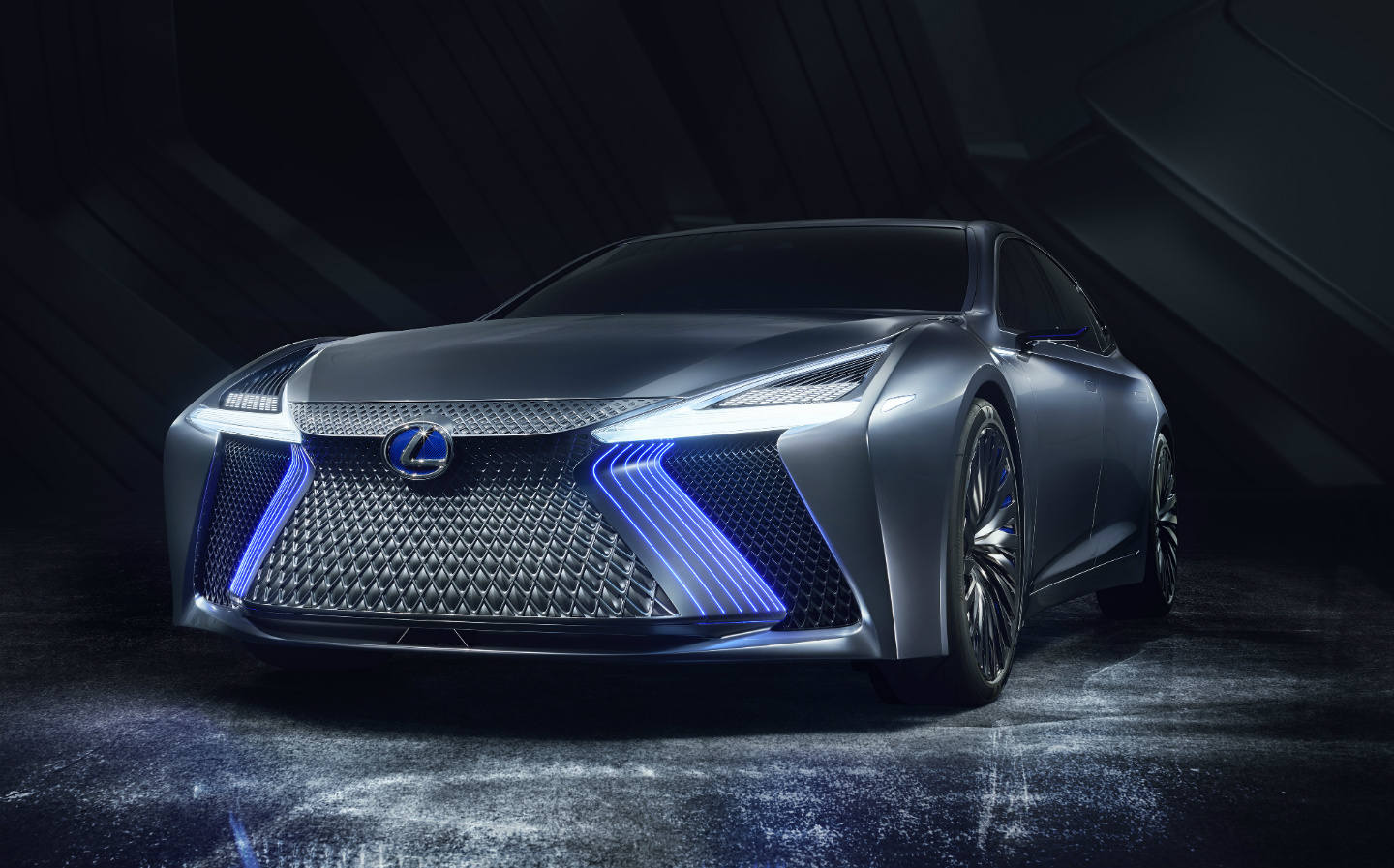 In Japan, schoolchildren have walking buddies and designated walking routes to get them to school or home safely. Taking a leaf out of this approach, Lexus plans to introduce Highway Teammate, a semi-autonomous driving package, to its flagship LS saloon, when a new version is launched in 2020.
Previewed on the LS+ concept, which was revealed at this year's Tokyo motor show, Highway Teammate will be available on cars sold in Japan and America. It combines a range of systems that allow the car to recognise when it is joining or leaving a motorway.
It means that the car can steer itself to keep it in lane, merge with other traffic or overtake with driver input, and will maintain a safe distance from traffic ahead.
Audi, Mercedes and Tesla have already launched cars with similar levels of driverless technology. However, Yoshihiro Sawa, Lexus President, has said its technology breaks new ground, and should also be able to operate in urban areas in the early 2020s – assuming the law allows this level of automation by then.
Meanwhile, the exterior design of the LS+ concept gives an indication of how the new LS luxury saloon will look, as the company strives to maintain a point of difference to Audi, BMW and Mercedes.
Mazda Kai concept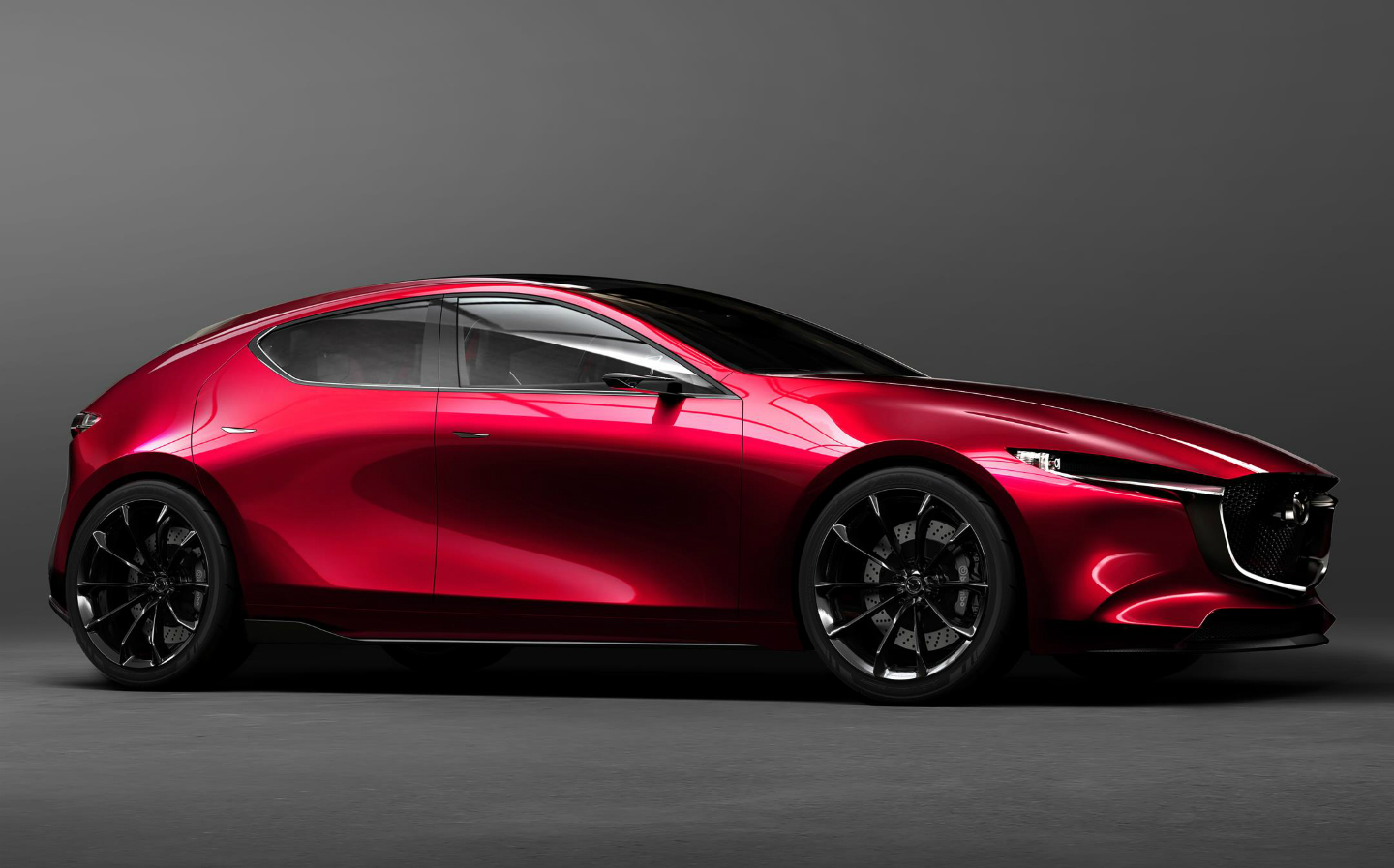 Within the global motor industry, Mazda is considered a minnow. Yet judged on the critical acclaim for its latest range of cars, being a comparatively small, independent car company brings its advantages. Now the company is previewing how the next Mazda 3 family hatchback could look, in the guise of the Kai concept.
The rival to the VW Golf will reach showrooms in 2019. It doesn't just look good; there is new technology under the bonnet that Mazda believes will make petrol engines as fuel efficient as a diesel.
Known as Skyactiv-X, the new petrol engine acts like a diesel in most driving conditions, using compression to ignite the fuel in the combustion chamber. However, it can switch to ignition by spark plugs, like a traditional petrol unit,
The company promises a 40% improvement in fuel economy. When the Kai goes on sale in 2019, British drivers will be able to scrutinise the innovation for themselves.
Mazda Vision concept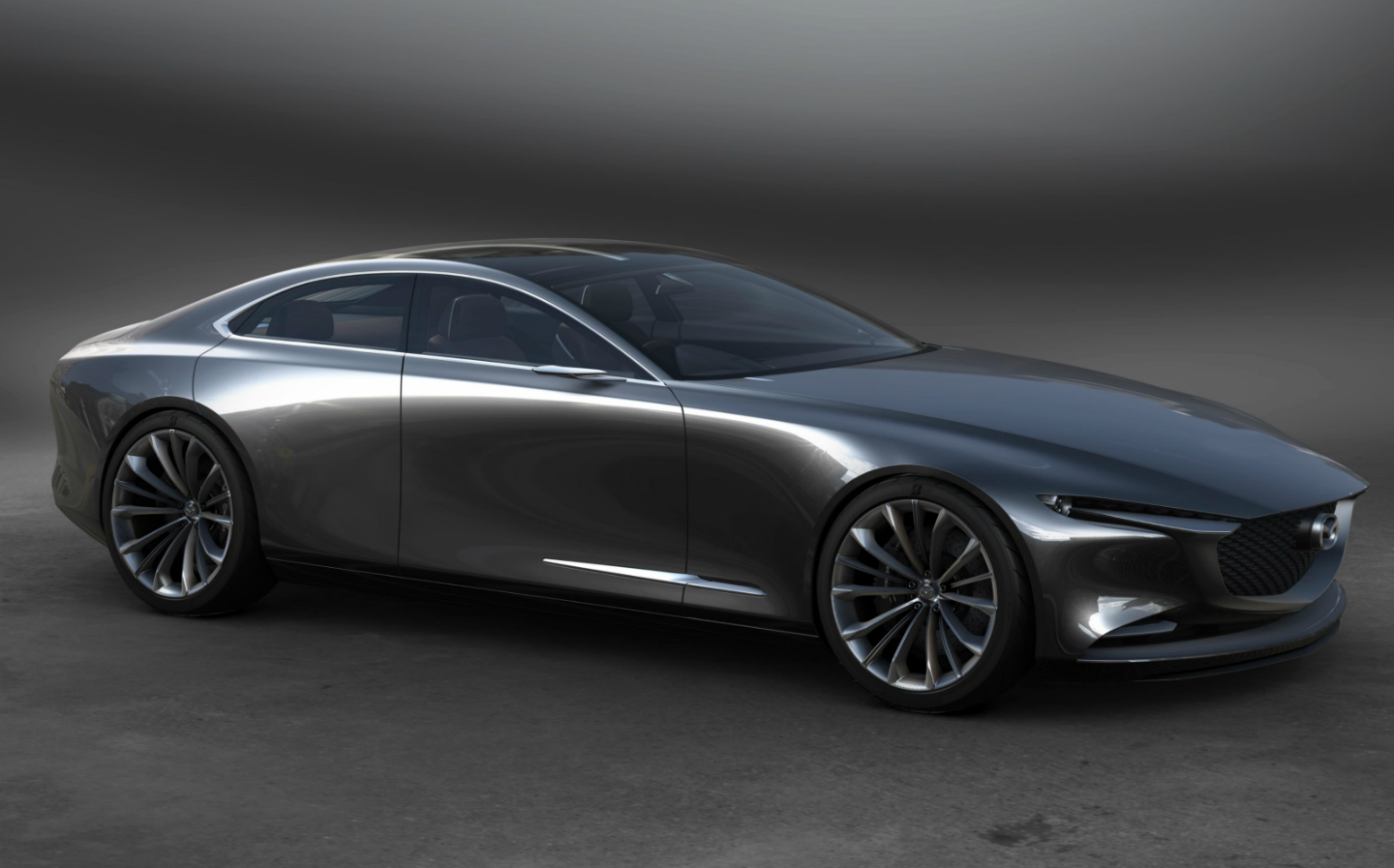 Could Mazda be poised to launch a luxury GT that would rival the likes of the Audi A7 and Mercedes CLS?
The Japanese car maker says it is assessing the reaction to its new Vision Coupé, a four-door GT that shows Mazda's design department is on a role. Its elegant exterior looks impressive, and the interior is equally minimalist. Mazda says the cabin reflects the Japanese concept of "ma", which uses space to create atmosphere.
Also at the Tokyo motor show, Mitsuo Hitomi, Mazda's head of engine development, suggested that the Japanese company still planned to feature rotary engines in its range of cars. Hitomi suggested that because it is so quiet, the engine could be used as a range-extender to give electric cars a greater driving range, which suits the quiet running characteristics of EVs.
Mitsubishi e-Evolution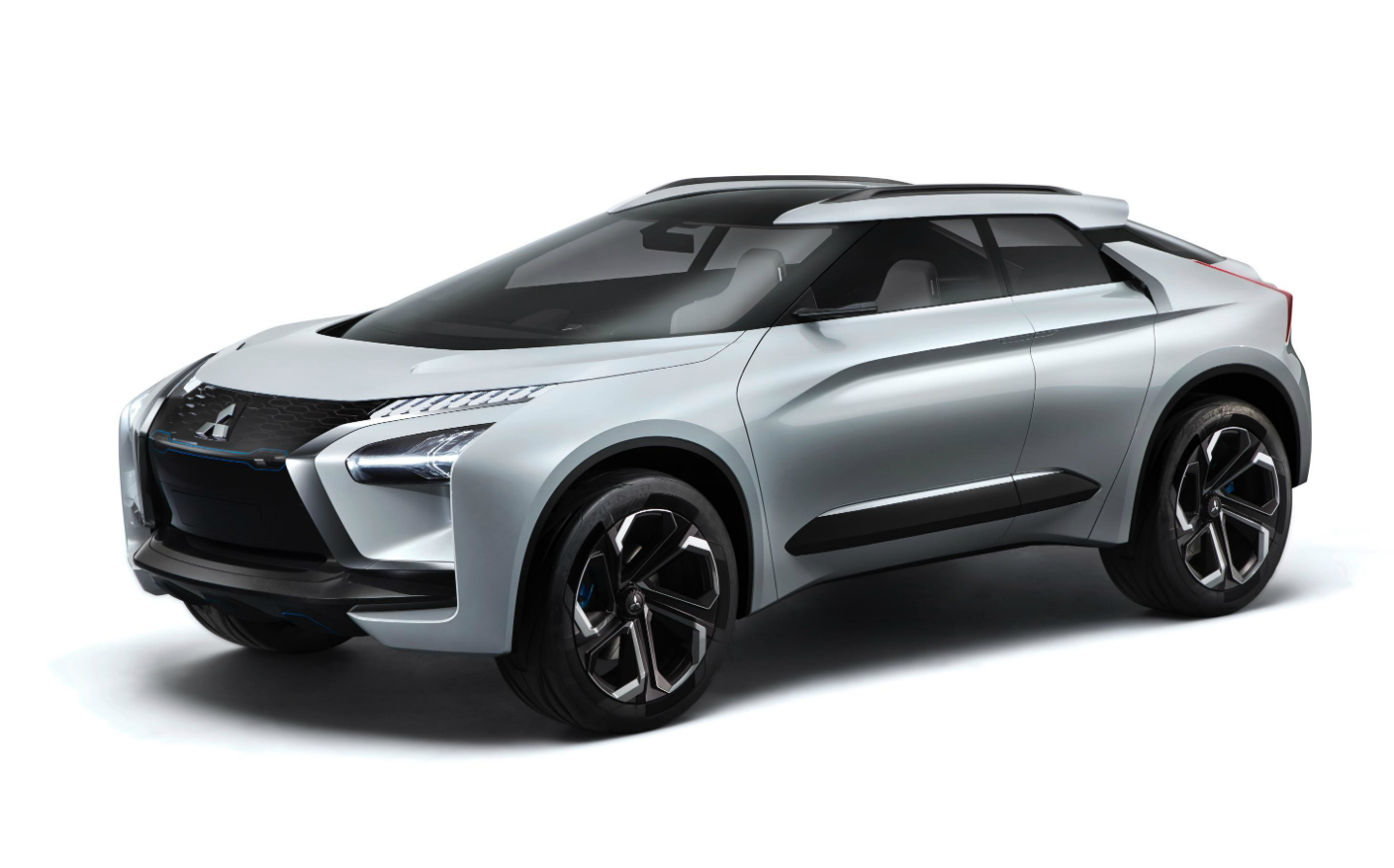 The transformation of Mitsubishi, from a manufacturer of utilitarian pick-up trucks for farmers and specialist rally-bred saloons for boy-racers, into the darling of suburbia's middle classes, shows that the company's gamble to bet on plug-in hybrid vehicles (PHEVs) paid off. Its pioneering Outlander PHEV is still Britain's best-selling PHEV.
So it comes as little surprise that the company is forging ahead with plans to sell electric cars. At the Tokyo motor show, it revealed the e-Evolution, a pure-electric crossover that has four-wheel drive.
Like Honda's Sports EV concept, it uses artificial intelligence to monitor the driver's behaviour at the wheel and offer advice to improve their technique, to improve safety and maximize energy efficiency. The company hasn't said whether or not the e-Evolution will go into production.
Nissan IMx concept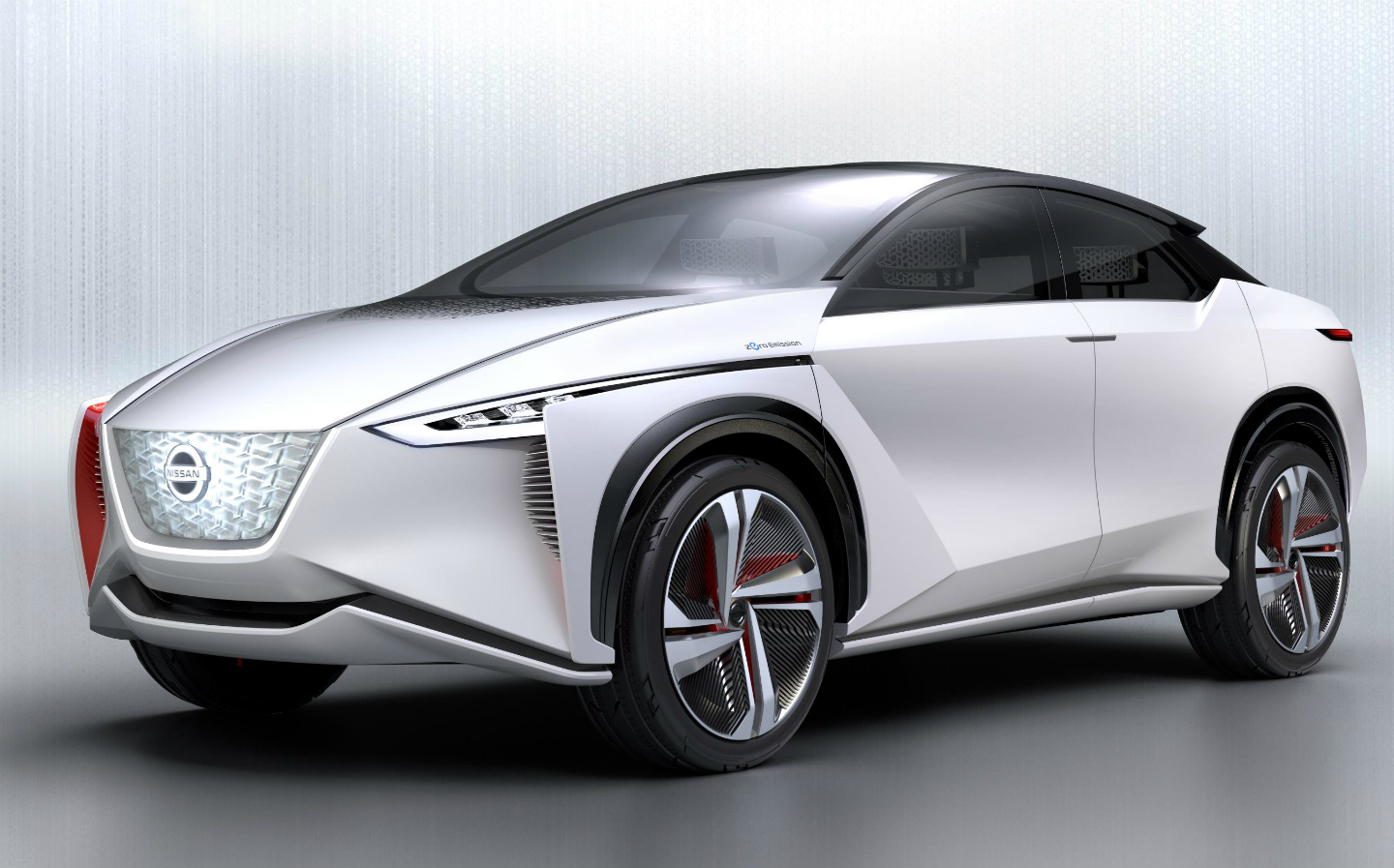 Following the success of the Qashqai family car, Nissan is looking for its next big thing. The IMx concept gives a glimpse of the direction the company could take.
An electric crossover, the concept is based on the same platform as the new Nissan Leaf, but comes with a beefed-up battery that offers the potential to drive 370 miles between charges.
It has four-wheel drive and 429bhp, but the car could well do most of the driving. It features a retractable steering wheel and a ProPILOT driver assistance system, which gives autonomous driving capability. Nissan says the technology means the car could drop a family at the airport, then drive itself to a car park and connect to a dedicated recharging source.
Subaru Viziv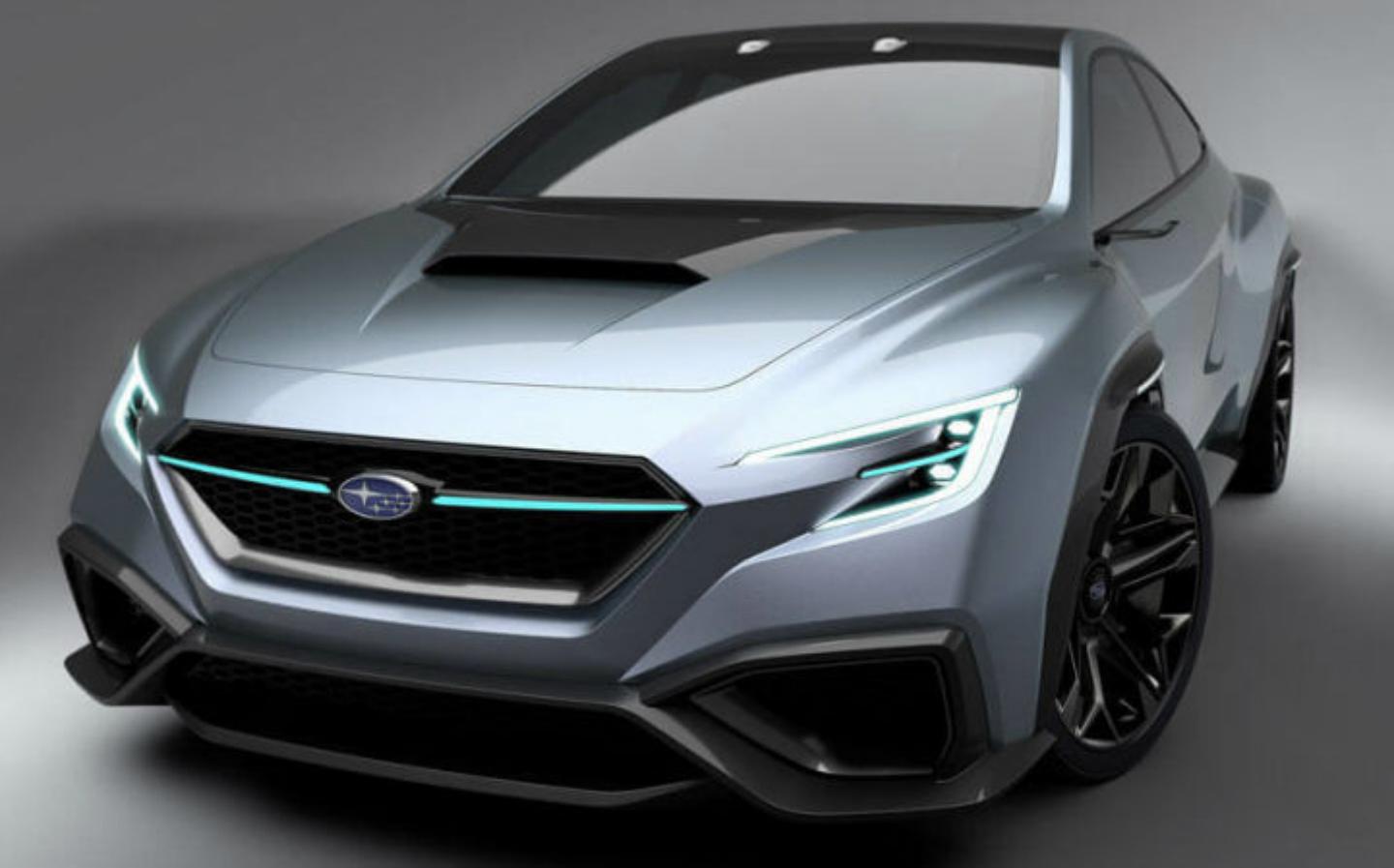 Alfa Romeo offers the Giulia Quadrifoglio, BMW has the M3, Mercedes-AMG offers keen drivers the C63; could Subaru soon have a place alongside such desirable sports saloons?
At the 2017 Tokyo motor show, Subaru showed the Viziv – 'vision for innovation' – which is a vision for a compact sports saloon of the future. Whether that will be part of Subaru's future remains unanswered. Other than the car's dimensions, precious few meaningful details were shared about the Viziv.
Suzuki e-Survivor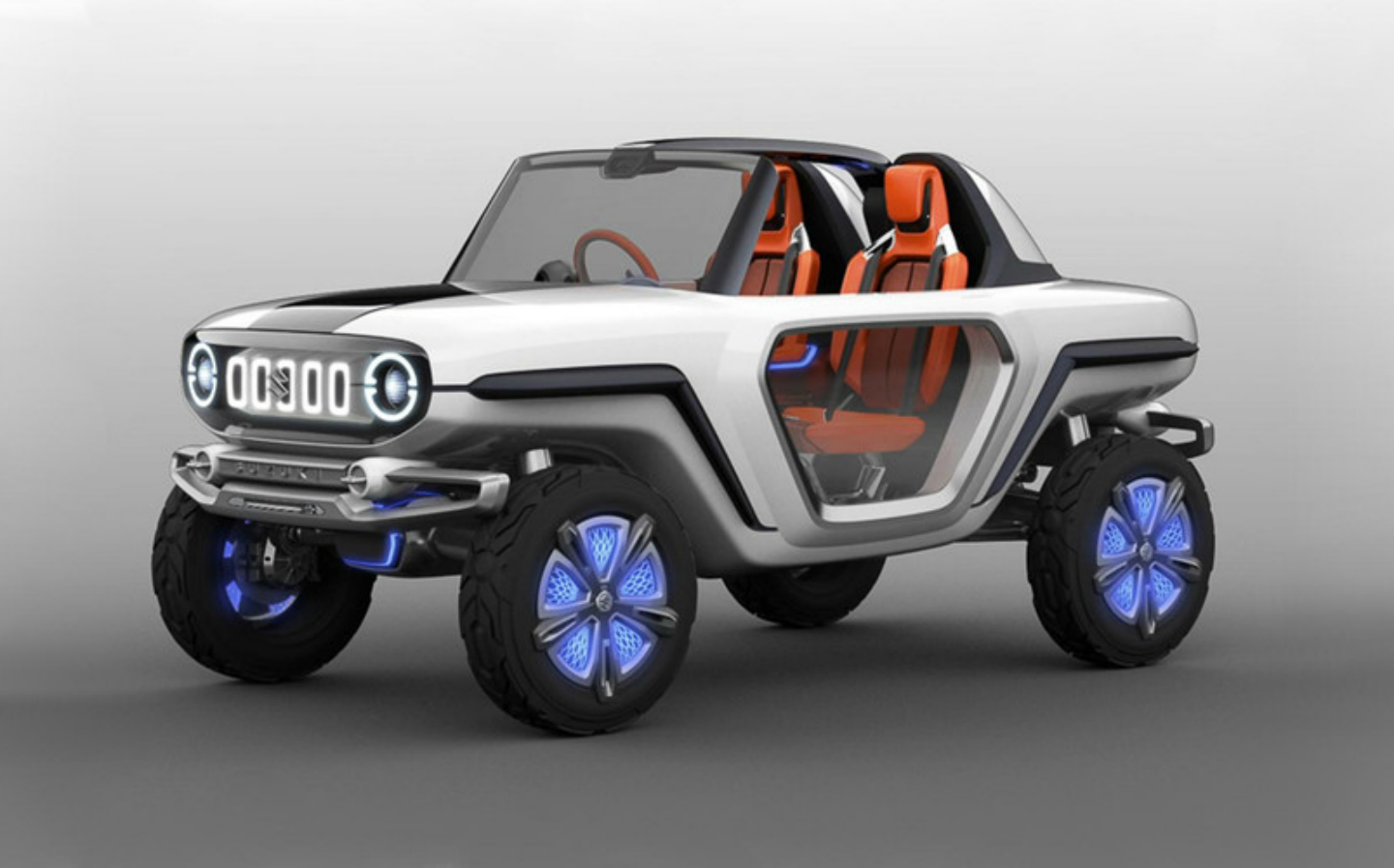 It looks like a giant-size Airfix kit but could preview a replacement for one of Suzuki's most endearing models, the Jimny.
Called the e-Survivor, it is a roofless, high-riding compact 4×4, with four in-wheel electric motors and some autonomous driving technology. Will it be made? Who knows. Would we like an actual-size Airfix kit of it to play assemble ourselves? Yes please.
"It feels incredibly good-humoured. Farting is still funny — and so is this car." James May reviews the Suzuki Ignis
Toyota Auto Body Wonder-Capsule concept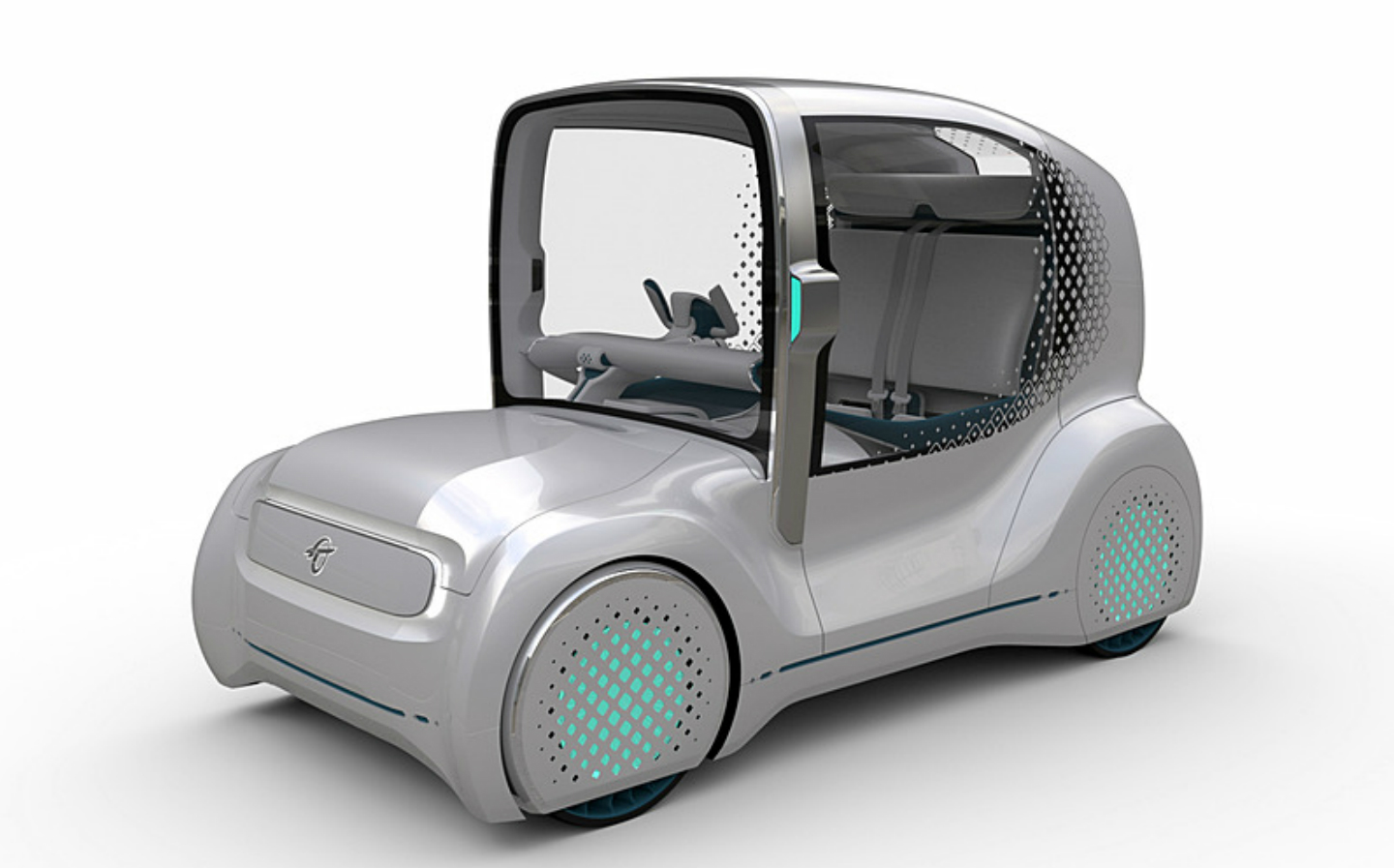 Braces yourselves, Deliveroo riders and drivers: this is the sort of driverless "car" that could soon be putting you out of a job, thanks to the engineers at Toyota. It could also be used as an autonomous taxi. However, at this stage, no one from Toyota Auto Body – the commercial division of the car maker – is saying exactly what it could be used for. Watch this space.