Jeremy Clarkson warms to modern technology in review of the Mercedes-AMG GLE 53
Best for the school run, not so suited to fields
---
Published 22 November 2020
JEREMY Clarkson isn't a fan of modern technology. You can't imagine him asking Alexa to search something, using a Fitbit to count his daily steps, or allowing his car to parallel park for him. In his review of the Mercedes-AMG GLE 53, published in today's Sunday Times Magazine, he expands on his ludditery.
"I don't want a bath that can be run from my iPad when I'm in Milan," Clarkson says, "or a cooker that lowers itself into position from the ceiling and is operated by ground-sourced heat."
He doesn't even want the things that many people take for granted in their homes. Dimmer switches, for example, which were invented the year before Clarkson was born, a quick google reveals. Or electrically-operated garage doors. Or a thermostat on which you can select a specific temperature — he simply wants a switch to turn his heating on and off. He can put on and take off various items of knitwear to sort the more specific nuances of temperature, he says.
The Grand Tour Madagascar special: release date for Clarkson, Hammond and May show revealed
And no Sonos speakers (other brands are available) mounted in his ceiling, thank-you-very-much — they're too small. After all, "Speakers should be big. And made from wood."
None of this boded particularly well for his review of the new, high-technology Mercedes GLE, then. The Mercedes-Benz GL range, a family of SUVs that now includes the thoroughly modern electric EQC but also the retro beefcake that is the G-class. The GLE is based on the E-class saloon, which puts it somewhere in the middle both in size and luxuries — bigger and more advanced than the GLA but smaller and less well-equipped than the 737-sized GLS.
The Grand Tour's script editor Richard Porter reviews the Mercedes GLS
Clarkson's not a fan of SUVs in general, often commenting on how they're excessively tall and heavy, with superfluous off-road modes that will most likely be left unused. They're "just saloons in platform shoes," he reckons.
The Mercedes was especially offensive, he says, because it arrived adorned with an AMG badge, reminding him of a Wellington boot bearing go-faster stripes: an attempt to make something that cannot possibly be sporty (a 2.3-ton seven-seater) seem sporty.
Then he climbed inside. As you would expect from a car that costs £81,870, it has a number of modern accoutrements. For example a "glass cockpit", which does away with analogue dials in favour of a digital display. Clarkson compared the cockpit to the "warp core of the Starship Enterprise".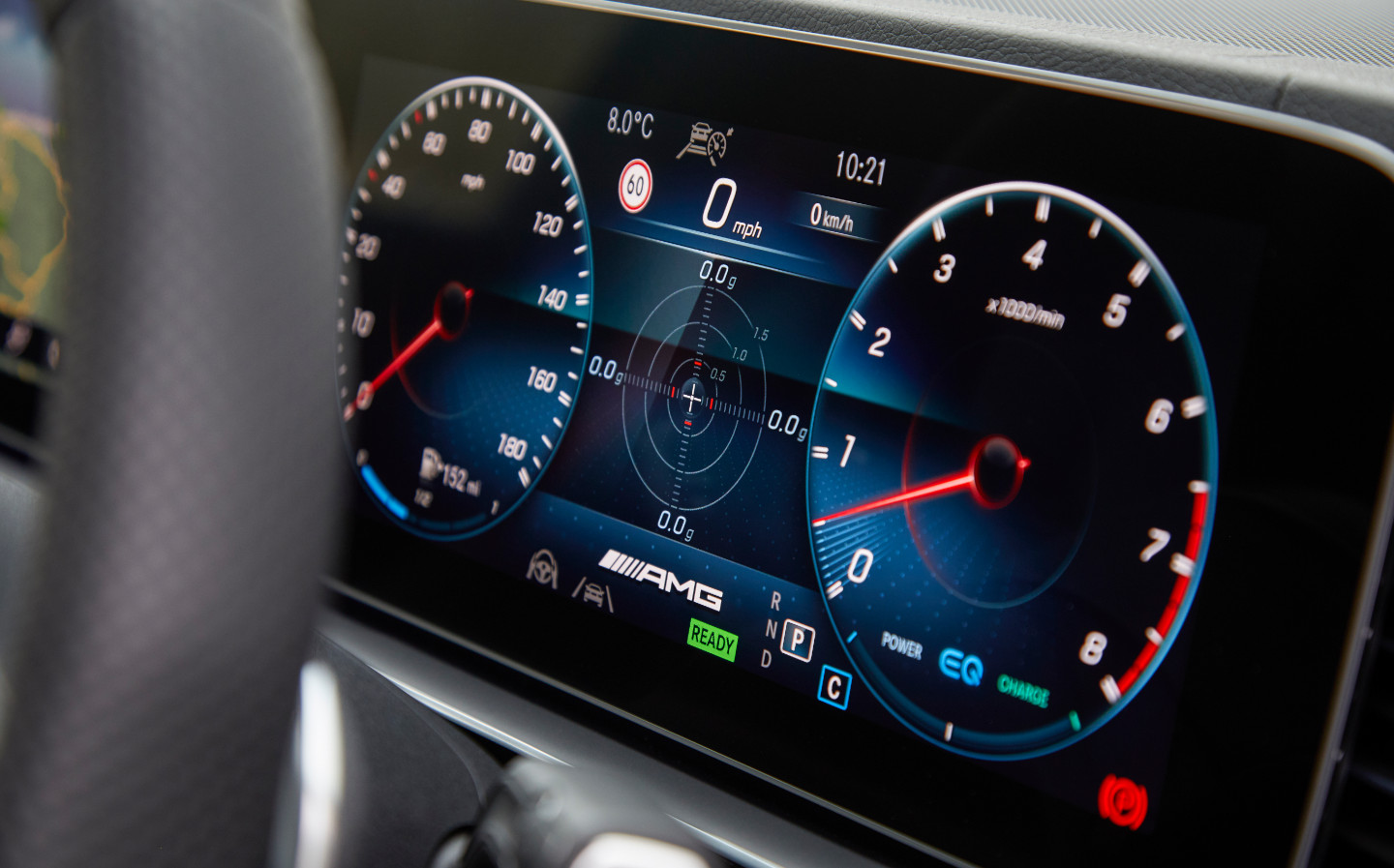 Other modern features include interior ambient lighting, wherein the driver can choose the hue of the cockpit — Clarkson chose a lovely shade of green.
Clarkson took issue with the Mercedes steering column-mounted drive selector, because it "suggests the gears being controlled not mechanically but by electricity."
However, after a moment of tinkering and fiddling, once he'd got the correct dials on the glass display and turned the cockpit a fresh hue, he realised that the electric systems are actually "great". So great, in fact, that he felt compelled to apologise for his initial prejudices against the car.
And it drives similarly brilliantly, he said. The 3-litre, six cylinder engine that powers the GLE 53 is "super-smooth", and the 429bhp the unit produces means it's a fast car … and not just in a straight line, suggesting he was impressed with the cornering ability. It's also comfortable and the ride is great, he added.
Shock as Jeremy Clarkson reveals he doesn't like the Peugeot e-208 electric car
Heading further back, the compliments continue. There's plenty of legroom in the second row and even when the third row seats are up, there's enough space for a dog, as long as it's not too big.
And while £81,000 might sound like a lot for any car, a full size Range Rover, the car that Clarkson compares every other luxury 4×4 against, has a price tag that starts at £84,000.
But the lower price for the Mercedes-AMG is justified, he noted, when he took it off road on his farm. The ride in the Mercedes is too stiff, meaning that driving through a field is akin to "rollerskating over a corrugated iron roof".
That means the GLE is a car better suited for taking your kids to school, in which case it's better compared to the Volvo XC90, a car that Clarkson says he doesn't like sitting in, driving or looking at, he said… though we know he has owned a number of them in the past.
To read Jeremy Clarkson's full review of the Mercedes-AMG GLE 53, head to The Sunday Times website or grab a copy of this weekend's Sunday Times Magazine. Click here for an overview of Jeremy Clarkson's five-star Alfaholics GTA-R review.