Letters of the week, June 14
The issues that got you talking this week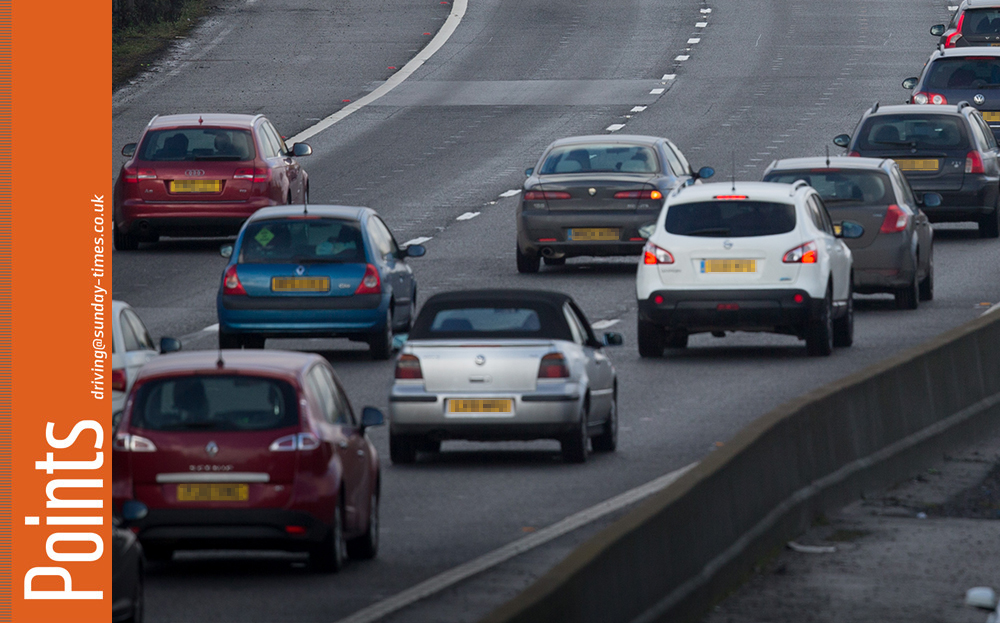 Wild bunch
I was beginning to follow John Robinson's thinking ("Thanks a bunch", Points, last week), but then he lost me with his claim that bunching is due to "overzealous owners of high-powered cars driving well above the speed limit". Last week on a journey on the M53, my BMW 330d was overtaken by a Daewoo Matiz, a Transit van, another Ford van, two Vauxhall Corsas and a Toyota Aygo, to name but a few, all doing 90mph-plus. Bunching is all to do with the person behind the wheel, not the bhp under the bonnet.
D Allison-Calvert, Cheshire

---
Click to read more REVIEWS or search NEW or USED cars for sale on driving.co.uk
---
Rite way round
Ian E Wylie assumes that the coffin in the cartoon was shown the wrong way round — that is, headfirst ("Coffin fit", Points, last week). No sir, not an EU directive, but the coffin of a cleric, transported and laid in church headfirst. It is so that at the resurrection of the dead we may rise to face our congregation.
Reverend Michael Whawell, Glapthorn, Northamptonshire
Computer says no fault
Google's admission that the safety of its driverless car depends on other cars' drivers never being at fault ("Computer crash: Google's driverless cars in new prang", News, last week) surely proves that its objective of accident-free travel is unattainable. Unless, of course, it achieves 100% market share.
Peter Saunders, Salisbury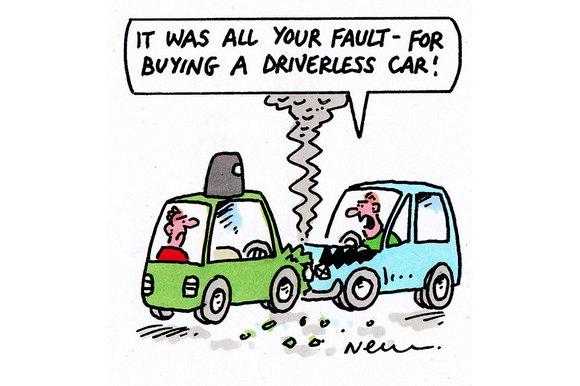 High-wire act
The way to reduce diesel fumes in London, especially in Oxford Street, where cars are banned, is not to penalise drivers but to bring back trolleybuses ("'Pollution penalty' may hit diesel cars from 2016", News, last week).
John Grant, Cambridge
Road tax rage
How is it fair that I pay almost £300 in road tax for my 2-litre petrol Subaru estate when the 2-litre diesel VW Passat, a car far more injurious to health than my own, is zero-rated for year one and thereafter costs £20 annually ("Usually they send a Bluebeard. This time I got a blue rinse", Jeremy Clarkson, last week)? The chancellor could at least try to level the playing field a little.
Nigel Duckworth, Stoke Fleming, Dartmouth
Extortion bracket
After our Mercedes-Benz CLC was serviced at a main dealer, we were given a form entitled "visual health check". Included was "exhaust system condition, hanging bracket broken"; recommended repair, £611.76 including VAT. Next, a visit to Ashby Garage, an independent. "Yes, we can repair that." Car duly presented for repair. Cost £10; time taken 10 minutes. Now I know where Lewis Hamilton gets all his money.
Howard Day, Appleby Magna, Derbyshire
---
---