The Clarkson review: 2015 Volkswagen Passat 2.0 TDI
Usually they send a Bluebeard. This time I got a blue rinse
VW Passat 2.0 TDI SE Business, £25,240
MOTOR industry press officers are no fools. If a journalist asks to borrow a car to test, he is sent an all-singing, all-dancing, four-wheel-drive, top-of-the-range super-turbocharged model that has been fitted with every conceivable extra.
The reasoning is simple. The journalist will be so impressed by the 250mph top speed and the foldaway ski jump in the boot, he won't realise that the suspension is made from milk bottle tops and that the dashboard consists of recycled video cassette boxes. And nor will he notice that while the range starts at a headline-grabbing £15,000, the car he's testing would cost more than a Gulfstream GV.
Volkswagen, however, is different. The Jetta I borrowed recently was in full rental-car spec, with wipe-down seats, wind-down windows and the sort of engine that you would normally find in a motorised pencil sharpener.
Asking me to review a car such as that is like asking a food critic to review a tablespoonful of rice or a political correspondent to report on a meeting where absolutely nothing of any interest happened.
This is not because the Volkswagen PR man is an idiot. Quite the reverse. He is one of the few people in the motor industry whom I actually know and he has a delicious wicked streak about six miles wide. He sent the Jetta round in Oxfam trim because he would enjoy watching me struggle to review it.
And now he's done it again. Many car journalists who have reviewed the new Passat have tested the 4×4 SCR R-Line version, with central heating, a marble bath the shape of a carp's head and seats upholstered in whale foreskin. Not me, though.
Business spec in Volks-speak means it's designed for the rental market and Tommy the taxi driver. It means you get four wheels and a seat
The model he sent round to my house was the 2.0 turbodiesel saloon. In SE Business spec. And don't muddle that up with business class. Business spec in Volks-speak means it's designed for the rental market and Tommy the taxi driver. It means you get four wheels and a seat.
Now at this point Paul — the VW PR man in question — is sitting at his kitchen table wearing the smug expression of a man who's boxed me in. He's thinking, "You've been waffling away for a while now, sunshine, but you still have a thousand words to go. Let's see what you've got . . ."
But Paul has made a mistake. Because the car he sent round had been painted in one of the most delightful colours I've seen in many, many, many years. It was very, very, very lovely. Really lovely. I'd like to describe it as a sort of dusky cornflower blue, or maybe the colour of a clear tropical sky just after the sun has done that green flash trick and slipped behind the western horizon. But neither of these things is quite right.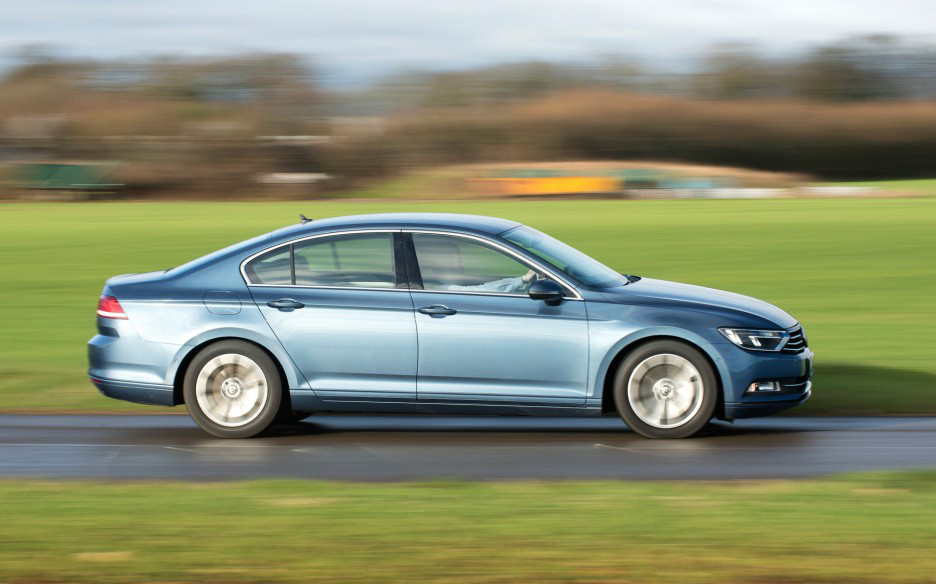 It could be described as the colour of cyanosis, the bluey colour that fingertips become when they've been starved of oxygen, but actually it's closer really to the hue of the powdery flowers that blossom at this time of year on a Ceanothus thyrsiflorus bush.
White is now the most commonly chosen colour by motorists in Britain and I'm not sure why, because while I am not in the least bit practically minded, white really looks good only when it's clean. Which means of course that if you do go down the white route, you will have to spend your weekends on the drive with a bucket full of soapy water, a hosepipe and a faux chamois leather that cost just £2.75 and appeared to be a bargain, right up to the moment when you discovered it had the exact same ability to absorb water as steel.
There's another issue too. Anyone who has a clean car is saying to the world that they have a tiny mind. People who wash their cars are telling passers-by that in the house, visitors are expected to leave their shoes in the front hall and that dogs are not allowed on the furniture. Furthermore, they are saying they don't like or have sex because of the mess it makes.
In continental Europe, where people have a very great deal of sex and there are goats and rabbits on all the furniture, the most popular colour appears to be grey. I was in Paris last week and in every single street, every single car without exception was the colour of a prep-school boy's shorts. It's the same story in Rome.
I was in Paris last week and in every single street, every single car without exception was the colour of a prep-school boy's shorts
Part of the problem comes from the car makers, which at best offer a range of 10 colours. I don't understand this. Farrow & Ball can offer every colour you've ever thought of but BMW and Mercedes and Land Rover and so on seem to think that cars can be painted only in colours that were used by Charlie Chaplin. "Red, sir? What, like a dog's penis? Crikey, no."
Bentley does a nice range, but my favourite — since Skoda dropped the Cotswold windowsill green it offered a few years ago — is Mazda's candy apple red. That said, though, VW's Ceanothus thyrsiflorus blue is right up there.
The car manufacturer calls it Harvard Blue, but it is wrong because the colour
of Harvard University is in fact crimson.
If it isn't to your taste, you are rather stuck, because the only other colours that are available are grey, grey, grey, grey, white, black, brown and placenta red. Inside, there are nine options for the colour of the interior trim. These are: grey, grey, grey, grey, grey, grey, beige, beige and beige.
I realise at this point that I now have only about 250 words left to cover the all-new Volkswagen Passat, but that's fine. I'm not panicking because that's more than enough. A point proved beautifully by the verse from Corinthians about love.
Love is patient, love is kind.
It does not envy, it does not boast, it is not proud.
It is not rude, it is not self-seeking, it is not easily angered, it keeps no record of wrongs.
Love does not delight in evil but rejoices with the truth.
It always protects, always trusts, always hopes, always perseveres.
Love never fails.
That's love covered in just 60 words, so you can see 250 words is easily enough to cover the Volkswagen Passat SE Business saloon with the 148bhp 2-litre turbodiesel engine and six-speed manual gearbox.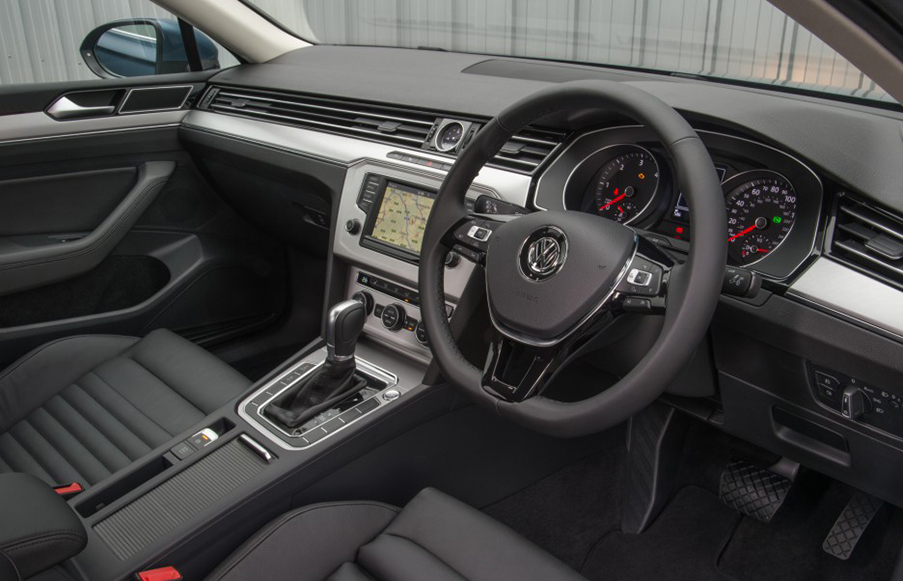 So here goes. Ready? Good. Then we shall begin. It's a very handsome car that handles nicely, uses little fuel and is extremely quiet and comfortable. Inside, everything is screwed together beautifully and everything is where you expect it to be. If ever I'm at an airport and the rental company gives me the keys to a car like this, I shall be very pleased.
There are now just 30 words left, which is enough to say that no petrol-powered versions are currently available but that an estate is.
There you go, Paul. I managed it. But next time I try one of your cars, can it please have a bit of angel dust?
2015 VW Passat 2.0 TDI SE Business specifications
Price: £25,240
Engine: 1968cc, 4 cylinders
Power: 148bhp @ 3500rpm
Torque: 251lb ft @ 1750rpm
Transmission: 6-speed manual
Performance: 0-62mph: 8.7sec
Top speed: 136mph
Fuel: 64.2mpg (combined)
CO2: 106g/km
Road tax band: B (free for the first year; £20 thereafter)
Release date: On sale now