Welsh council reverses 20mph speed limit after driver opposition
Most happy for 20mph where appropriate, but not a blanket lower limit
A trial of a new 20mph urban speed limit in some areas of Monmouthshire, south Wales, is due to end with the limit reverting to 30mph on some of the roads in question due to negative public feedback.
Monmouthshire council had been trialling the 20mph limit ahead of the Welsh government's plan to introduce a blanket 20mph speed limit in built-up areas from next month, but has decided to scrap the lower limits in some areas in response to criticism from residents that the blanket lower limits increased journey times and caused traffic congestion.
"The B4245 from Magor to Portskewett [close to the M4 Severn crossing] is seven miles long and to drive at 20mph is adding a lot more time on journeys," said one local taxi driver, Daniel Thompson.
"In the side streets and schools people are very understanding with the restrictions on speed. However, from Magor through Caldicot there have been very few accidents over the years when original speeds were there.
"I had an incident a few weeks ago where it took me 25 minutes to get from Magor to Portskewett to get an elderly lady to her doctor's appointment. I got her there with one minute to spare. We were held up due to traffic and speed restrictions.
"Traffic is a lot worse currently. Emissions are a lot higher due to idling engines. I am putting more wear and tear on my engine.
"Questions should first have been put to the public before implementing this. I get it works in larger areas such as Cardiff or London where there are a lot more pedestrians, but not in an area like this."
Thompson's criticisms echoed those of other residents in the area who complained about a significant increase in traffic congestion, journey times, road rage and the risk of being distracted by constantly monitoring a speedometer, primarily on the busy B4245 road.
Not all roads in the area will revert to the higher 30mph limit, however, as heavily residential streets and roads around schools retain the 20mph limit — something of which locals are broadly supportive.
The decision was made "to address some of the community concerns raised, while balancing this with the benefits of reducing speed limits," according to a spokesperson from Monmouthshire Council.
It is thought the council's decision to scrap the lower limit in some areas doesn't so much challenge the Welsh government's planned 20mph urban speed limit plans as provide an example of how they will work in practice.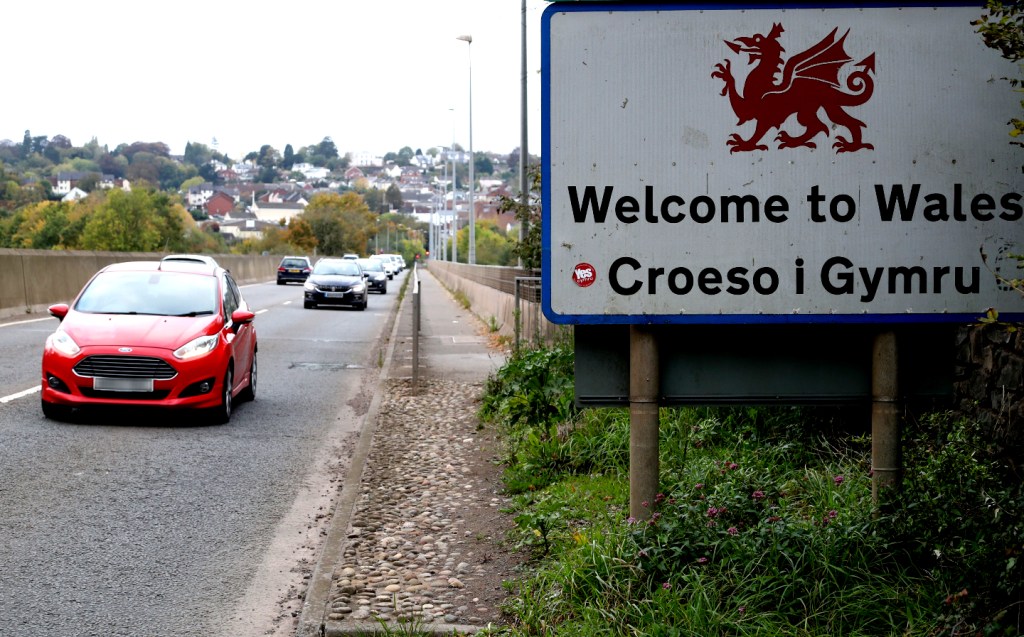 The legislation, passed through the Welsh parliament (the Senedd) in July, will see Wales become the first country in the world to adopt a blanket 20mph speed limit in built-up areas, i.e. on roads with street lighting intervals of less than 200 yards.
Crucially, however, the legislation makes the provision that local authorities will still be able to set higher speed limits on roads where 20mph does not suit local conditions, as is the case in Monmouthshire.
The Welsh government believes that improved road safety and a reduction in average speeds could result in a £58m saving over 30 years because of reduced emergency service demand and subsequent hospital treatment.
Monmouthshire council's decision is also reflective of soundings on local opinion elsewhere regarding the 20mph speed limit trials: namely that while there is support for lower speed limits outside schools and on residential streets, they are unwelcome on busier arterial roads.
"The community has no problem with a 20mph limit where it's necessary and where it's safe, like outside schools, health centres in housing estates and in heavily pedestrianised areas," said local councillor Adie Drury from Buckley, north Wales, where 20mph speed limits had also been trialled ahead of the Senedd's decision.
"I was raised on a housing estate and played football in the road when I was a child and it's good to invite the community into the road-space — but it should be where it is appropriate.
"You wouldn't want your child playing football in an arterial road so why is the arterial road being made 20mph?"
Drivers ignore 20mph
RAC road safety spokesman Simon Williams believes many drivers will simply ignore the lower limits.
"Research by the RAC suggests compliance with 20mph speed limits is quite poor, with an increasing number of drivers believing the limit is inappropriate for the road," he said.
"Rather than setting a default 20mph limit on all restricted roads it would be better to target areas where they are most needed, for example on residential roads or in areas where there is high footfall, as opposed to main 'arterial' roads where there are few pedestrians."
Following the introduction of a 20mph urban speed limit in Wales, other areas in the UK are expected to follow suit, with Scotland planning to introduce similar legislation by 2024 or 2025.
While it's not clear yet if England plans to adopt the lower urban limit, according to the safety campaigner Rod King of the group 20's Plenty for Us, the Department for Transport "is looking at the Welsh 20mph implementation with much interest."
Related articles
Latest articles