Volkswagen ID. Aero will be car maker's first electric saloon, due on sale from 2023
Electric Passat on the way
Volkswagen has unveiled the ID. Aero concept, a vehicle that previews the company's first pure-electric saloon due to begin production in 2023.
The ID. Aero is just under five metres long, which makes it larger than the current 4.7m Passat. With its roof sloping towards the rear in a coupé style, the ID. Aero has a particularly aerodynamic shape with a slippery drag coefficient of 0.23 — the same as that of a Tesla Model 3.
The concept is based on the same "modular" electric underpinnings as the VW ID.3, ID.4 and ID.5, which gives it short overhangs, a long wheelbase and a spacious interior. The concept also features the familiar 77kWh battery pack resulting in an official range on a mix of roads of up to 385 miles between charges.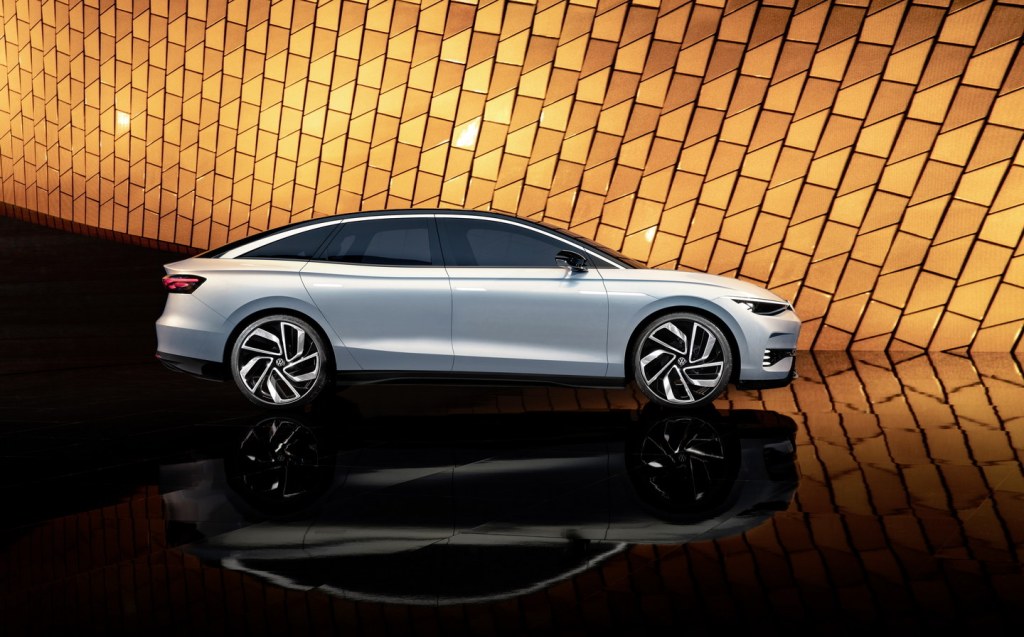 Employing much of the design language seen elsewhere in the ID. line-up, the ID. Aero features the same thin light bar across the front-end (running between the LED matrix headlights), a prominent VW badge and a lower honeycomb grille to provide some airflow to the electric powertrain and brakes.
Its overall stance is very slightly taller than that of a traditional saloon (due to the underfloor batteries), something that is also accentuated by the two-tone 22in turbine-shaped alloy wheels.
Interestingly, the door handles are replaced by illuminated touch surfaces, similar to those found on the Ford Mustang Mach-E, in the name of reducing drag even further.
The ID. Aero is most likely a look at the next-generation battery-electric VW Passat saloon, and assembly and sales of the production vehicle will begin first in China in the latter half of 2023.
The ID. Aero will be VW's fourth electric vehicle to be launched in China, following the ID.6 SUV (a little larger than the ID.4), which isn't sold in Europe. Production of a European version of the ID. Aero will also begin in 2023 at VW's Emden plant in Germany.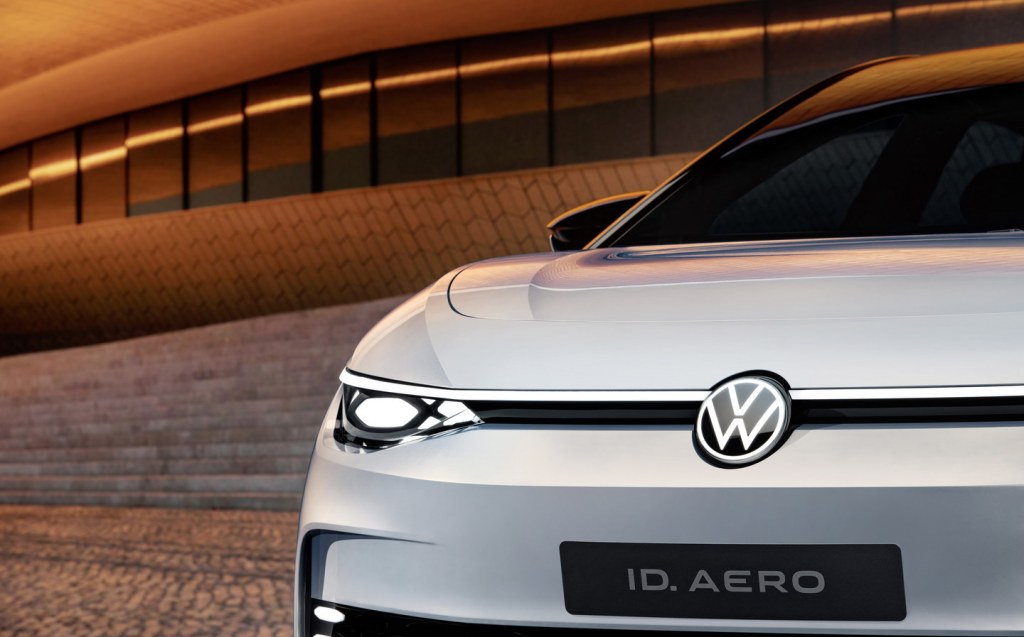 "With the ID. Aero show car, we are revealing a preview of the next member of the ID. family. A car with an emotional and at the same time extremely aerodynamic design, a range of over 600 kilometres, an extraordinary amount of space and a premium interior," said Ralf Brandstätter, CEO of Volkswagen Passenger Cars.
Referring to the company's strategy to significantly grow the importance of its EV offering, Brandstätter continued:
"With our Accelerate strategy, we are intensively driving forward the electrification of our model range. Following the ID.4, this model will be our next global car for Europe, China and the US."
Related articles
Latest articles