Volkswagen ID.5 GTX 2022 review: VW's SUV-coupé electric car is more premium than performance
Some show but needs more go
Volkswagen's latest electric car offering, the VW ID.5, joins the ID.3 hatchback and family-sized ID.4 as the German carmaker continues its slow phase-out of combustion-engined vehicles on the road to having an electric vehicle in every key market segment by 2025.
The ID.5 steps into the coupé-SUV ring, promising slinkier styling than the ID.4, while the VW ID.5 GTX reviewed here serves as a flagship model with a punchier dual-motor setup and four-wheel-drive.
The badging suggests the GTX comes from the same sporting stable as the legendary Golf GTI, which does mean it arrives with fairly weighty expectations.
Exterior design and rivals
It can't have taken Volkswagen long to come up with the ID.5 as it has only had to design half the car this time. Similar to what Skoda has done with the Enyaq Coupé RS iV, from the nose back to the rear door hinges the ID.5 is effectively the same as the ID.4.
Things differ behind that, though, as the roof begins to slope downwards resulting in a coupé-like appearance. So committed were the designers to enhancing the car's aerodynamics, they omitted a rear window wiper. They will, of course, say that the airflow over the roof will help clear away the rain and dirt, but would it have hurt that much to add one?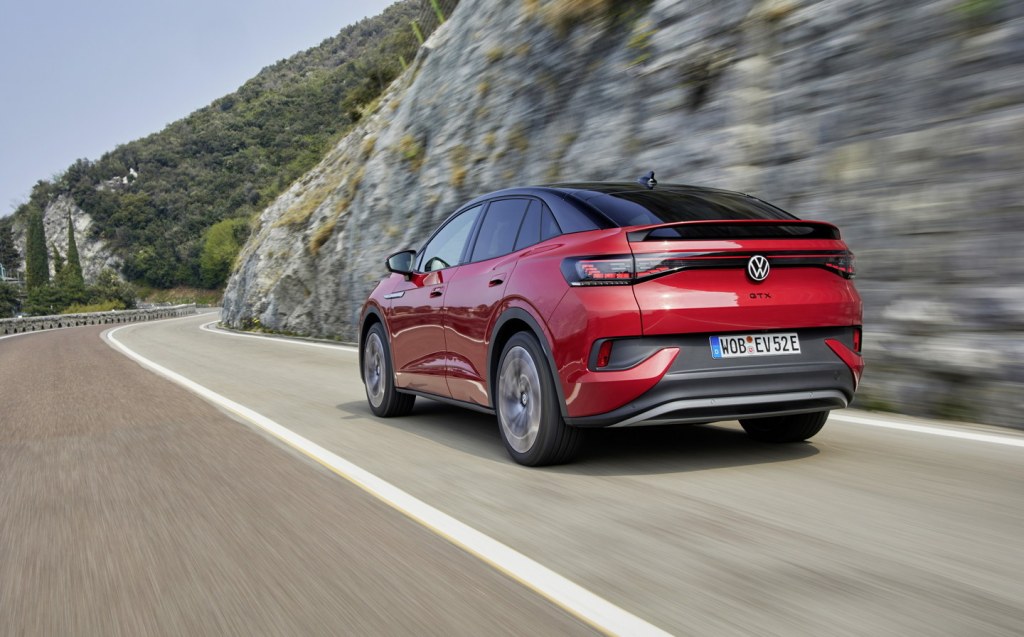 All ID.5s feature a rear spoiler integrated into the electrically-operated boot lid. It's part of the overall structure, rather than something that's been stuck on as an afterthought. The positioning of that spoiler does mean that it's always visible in the rear-view mirror, though thankfully it's relatively slim so it doesn't obscure your view out.
Specific GTX badging on the front wing and rear of the car will ensure everyone can see that you've sprung for the top-spec model.
The black roof includes a darker side insert — this element is silver on the regular ID.5 models — and looks especially good when paired with the optional King's Red Metallic paint, a colour that is also available on the Golf GTI.
As standard the GTX runs on 20in wheels, with the option of upgrading to 21in versions that fill up the wheel arches.
Interior and practicality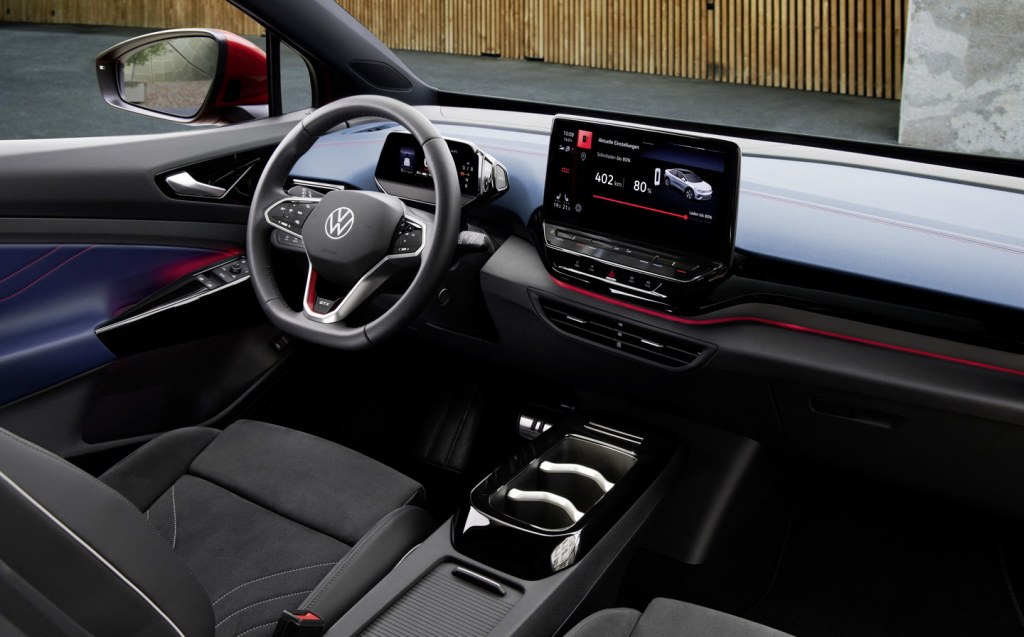 While it doesn't match the Tesla Model Y's minimalist interior, the ID.5's layout is a simple one that isn't fussy. Volkswagen gives the ID.5 a slight lift over the ID.4 by way of some unique cabin inserts and there's a distinctive blend of black and brown upholstery on the seats.
The multifunction steering wheel's touch-sensitive controls do take some getting used to and aren't a match for having proper physical buttons that can be much more intuitive to use. Even with more familiarity it remains all too easy to inadvertently brush off one of them to switch a radio station or summon the virtual assistant unintentionally.
The digital instruments are refreshingly simple, though, and having the drive selector mounted on the side is good for freeing up more space around the centre console. It is possible to move the dividers in that section to create different storage sections and you can fit more items between the seats.
The dedicated skateboard-style electric car underpinnings mean the interior of the ID.5 isn't as compromised for passenger space as you might expect it to be. A slight reduction in rear headroom is likely to be noticed by taller passengers only, but kneeroom and legroom remain generous.
A flat floor adds room for whoever is seated in the less comfortable middle position. If that place isn't required, then a centre armrest with built-in cupholders can fold down between the outer passengers.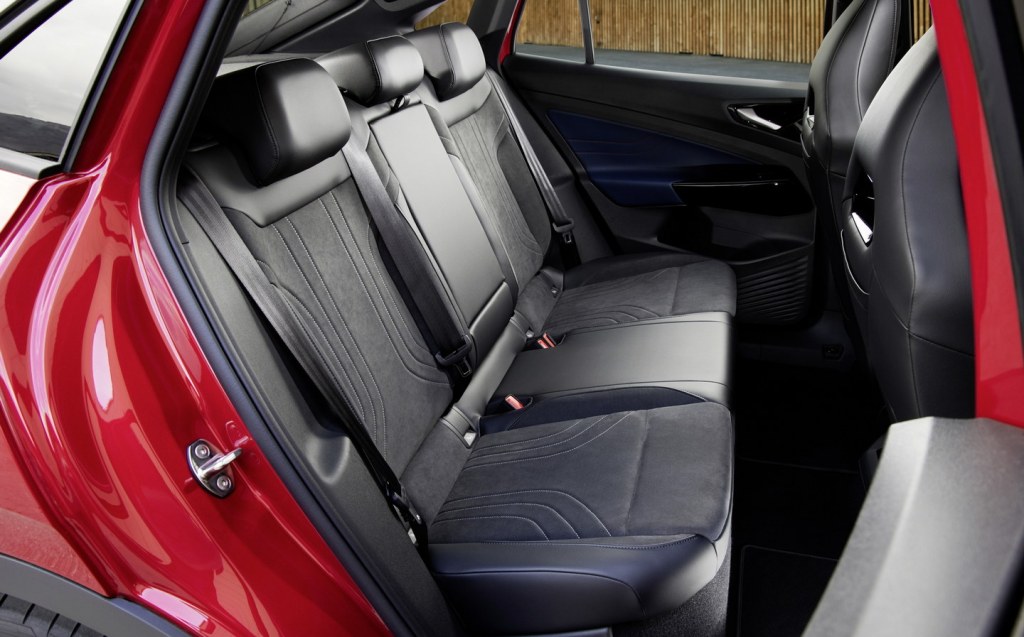 Surprisingly, the boot is every bit as big as the ID.4's. A wide aperture makes it easy to load in larger items and the total capacity is 549 litres, increasing up to 1,561 litres when the rear seats are folded down.
For those who need to tow, the ID.5 GTX has the best capability in the ID.5 family as it can pull 750kg unbraked and up to 1,400kg braked, while the other ID.5s are rated to tow 1,200kg. However, towing will seriously hamper the vehicle's range and increase the frequency of recharges en route.
Technology and safety
These days cars are as much about the software that controls them as the electric motors that power them, and Volkswagen is using the introduction of the ID.5 to roll out its latest update.
With Software 3.1 Volkswagen adds Park Assist Plus with memory function that can remember up to five different parking locations, such as home and work. Once you teach it how to park in a location the first time, such as turning to reversing into a charging bay, the car can then repeat this action every time you arrive at that location. Potentially a very useful feature.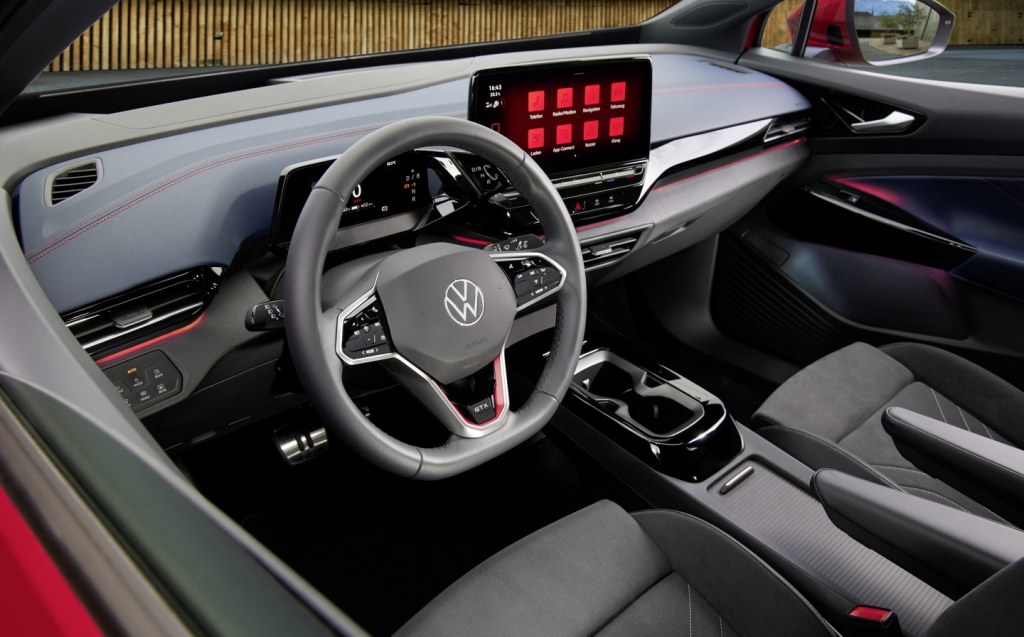 Fully autonomous cars are still a while away but Volkswagen is adding more functionality to make life easier for the driver. An update to the Travel Assist system, which can already manage driving in slow-moving and stop-start traffic, means it will now be able to perform Tesla-style assisted lane changes on the motorway. The car monitors its surrounding via ultrasonic sensors and uses swarm cloud data to finesse its exact position on the road. When the car approaches a slower moving vehicle in front, the driver can indicate to activate the manoeuvre and the car will pull out and overtake.
One further benefit Volkswagen intends to roll out, which was also pioneered by Tesla, is called 'Plug & Charge'. This will do away with dedicated apps and RFID cards for charging at different outlets. Once set up, the car will be able to commence charging as soon as it is plugged in as it will 'talk' directly to the charging unit and exchanges details about usage and payment.
The Plug & Charge function will initially be supported across Europe by Ionity, BP, Enel and several other energy providers.
Performance, range and charging speed
The GTX is the only ID.5 to get a dual-motor set-up and all-wheel drive, resulting in a total maximum power output of 295bhp. That comfortably makes it the fastest accelerating ID.5, sprinting to 62mph from rest in 6.3 seconds.
That's brisk, if not especially rapid by electric car standards, which is why keener drivers may start to question the credentials of the GTX badge.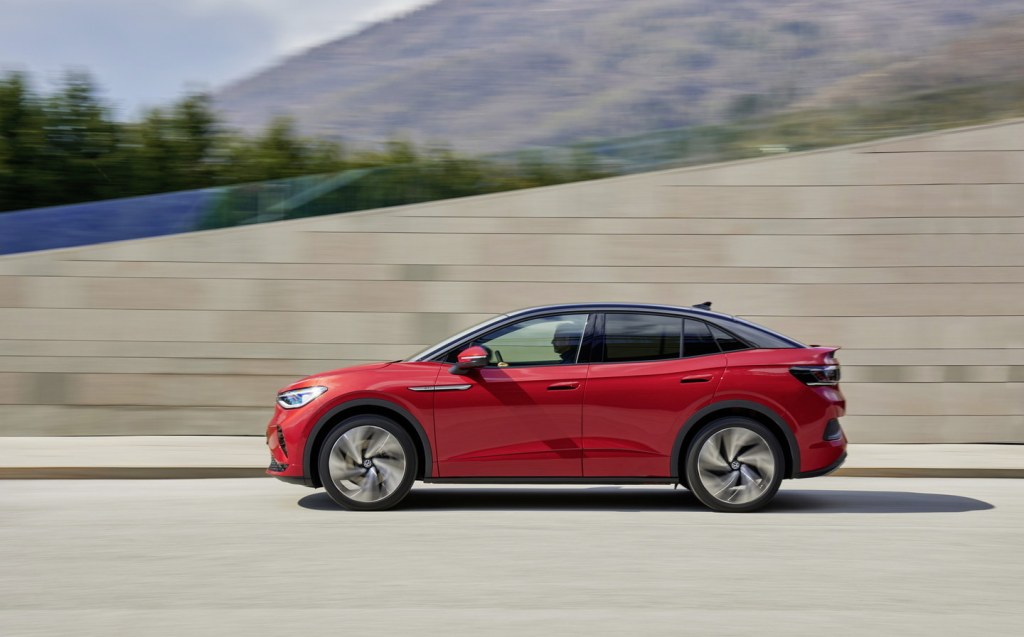 That maximum power is also dependent on certain conditions. Volkswagen's small print says that the full 295bhp is only available for a maximum of 30 seconds at a time, providing the battery is charged beyond 88% and is at an optimum operating temperature of between 23 and 50 degrees. And you thought terms and conditions only applied to finance deals…
Most of the performance comes via the rear-mounted motor, which also generates 228lb ft of torque. A further 119lb ft is dispensed via the front axle to give it some added bite, which should be particularly useful in low-grip situations.
Volkswagen quotes an official range between charges of 318 miles in WLTP conditions for the ID.5. That figure falls slightly to 306 miles for the GTX.
Charging performance is also improved with the latest round of software updates. All ID.5 models get the capability of rapid DC charging at up to 135kW, but as the GTX uses a different type of battery cell design it has a peak charging rate of 150kW.
We didn't manage to replicate the ID.5's expected driving range during our limited time with the car, but the trip computer indicated that it would cover 242 miles before needing to charge. Driving more sensibly, in urban settings at lower speeds, saw the GTX return 4.3mi/kWh, which is actually better than the official figure, proving that what you get from a battery charge is hugely dependent on how the car is driven.
Ride and handling
Anyone reminiscing about driving a GTI in their youth and expecting some of that magic in the ID.5 might be in for a bit of disappointment as the GTX doesn't tap into the same spirit. It may have the potential of added performance but there's no getting around the fact that this is a very heavy SUV, tipping the scales at two-and-three-quarter tons.
Volkswagen attempts to work around this by adding sports suspension, clever stability systems and variable ratio steering to enhance its dynamic properties, but in reality, you're unlikely to want to go in search of the country's best driving roads in this car.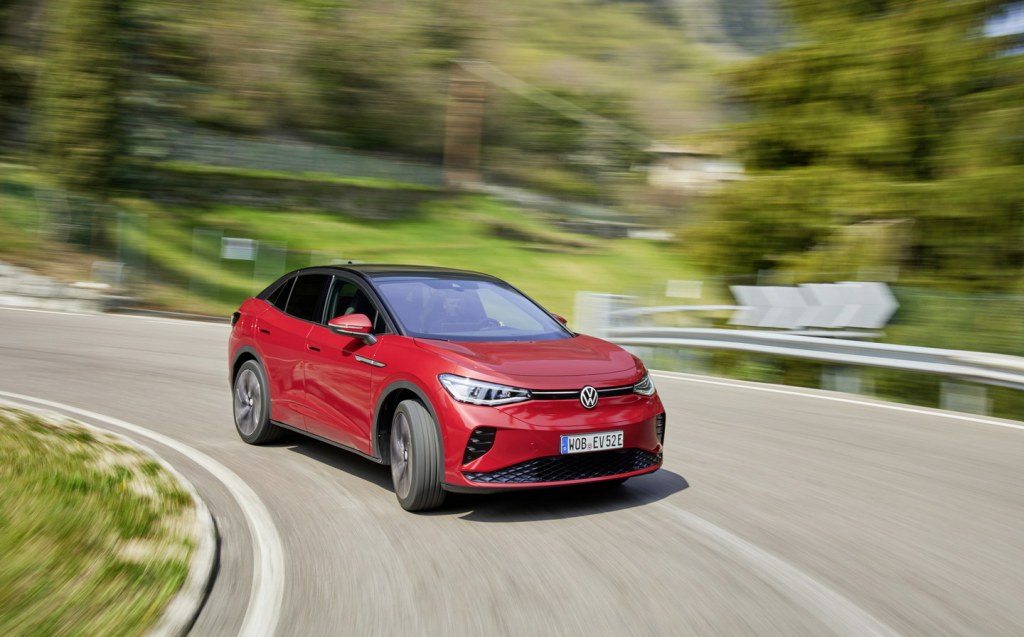 That weight, which is mostly in the battery and therefore low down, under the floor, does mean the ID.5 GTX feels locked down to the road, which is great when cruising. But when you begin tackling corners in a spirited fashion it quickly makes that mass known.
The steering isn't very communicative either, preferring to conduct its business without involving the driver in the process.
Given that Volkswagen has made some cracking cars that carry similar three-letter names that also begin with a GT, this GTX left us wanting a bit more involvement.
Pricing and on-sale date
When the ID.5 GTX was initially launched it had a starting price of £60,520, a little over £8,300 more than the base ID.5. However, ongoing supply constraints has caused Volkswagen to temporarily suspend sales of the GTX in the UK.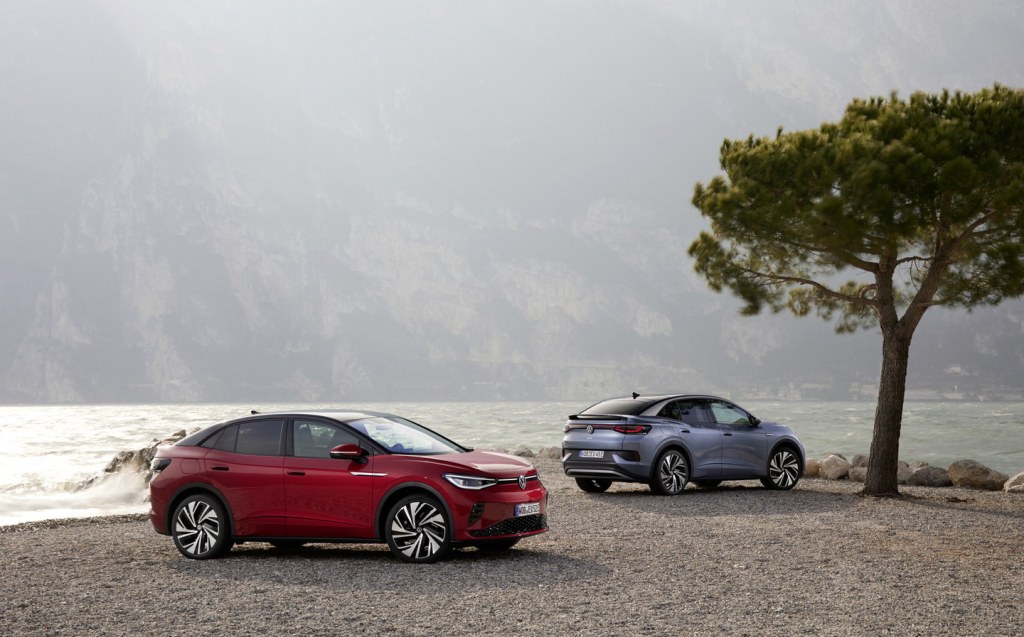 It is still possible to order a regular ID.5 in either Pro (172bhp) or Pro Performance (201bhp) guises. These are each available in the entry grade Tech and mid-level Max specifications.
Verdict: Volkswagen ID.5 GTX review
In its standard form the Volkswagen ID.5 is a sportier looking, generously equipped alternative to the ID.4. There's little in the way of compromise when it comes to interior space, which might come as a surprise to some.
The ID.5 GTX, though, isn't convincing as a performance version. It's better to look at it for its all-wheel-drive properties rather than outright driving fun. The 201bhp version is the sweet spot of performance and range.
That's just as well, as until the supply chain issues allow VW to push some more ID.5 GTX models through production, the regular ID.5s are all you can get your hands on. At upwards of around £52,000 there are a lot of other cars you could look at, though business users may find there are enough tax breaks to make an ID.5 an appealing choice.
Related articles
Latest articles