Vantage GT8, AMG GT R. . . collectable super sports cars shift into overdrive
Anyone for a game of one-upmanship?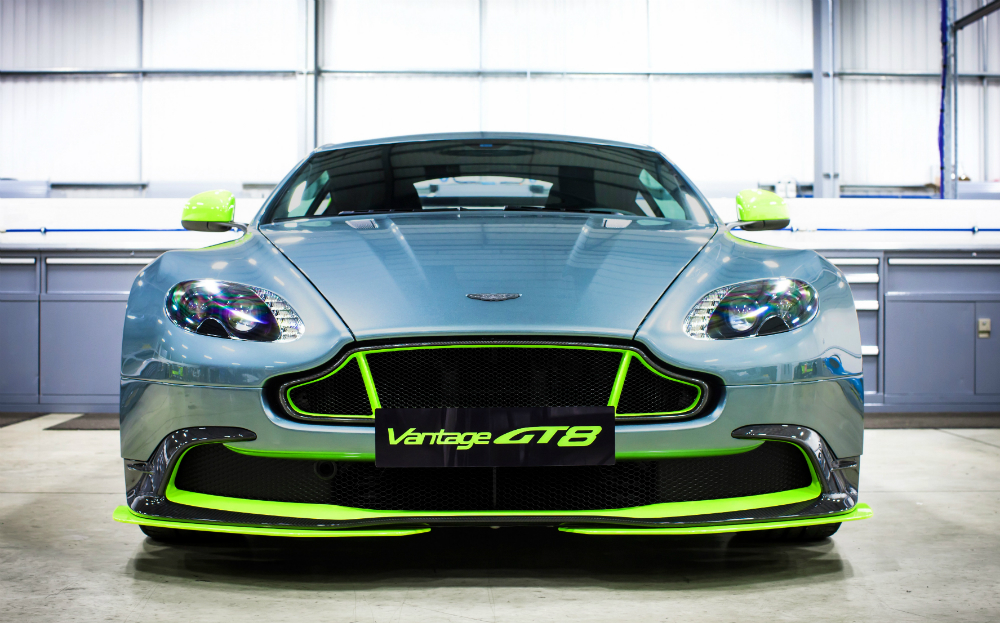 THEY ARE the mysterious, limited edition sports cars that sell out before their manufacturers have shared even the scantest detail. Rare, typically finished by hand and highly collectable, it could be said that wealthy car enthusiasts have never had it so good — but before anyone can bag the keys to these kings of the road, they have to know that the secret machines will be built in the first place.
The car makers' names read like motoring royalty: Aston Martin, BMW, Ferrari, Lamborghini, Mercedes and Porsche roll off the tongue, much like Michelin starred restaurants, five-star hotels and Saville Row tailors. But even Ford and Chevrolet have exotic machines that will set car fans salivating.
---
Browse NEW or USED cars for sale on driving.co.uk
---
So if you have a six figure sum that is itching to be spent on hot metal, and like nothing more than playing a good game of one-upmanship, these are the most exclusive, fastest sports cars that are on sale.
Aston Martin GT8
Price: £165,000
On sale: Now
There will be 150 drivers getting their hands on the new Aston Martin Vantage GT8. What will they get, for upwards of £165,000? The V8-powered model has been on a diet, losing up to 100kg compared with a standard Vantage, made possible through the use of carbon fibre body panels, plastic windows and a lighter exhaust system.
It means that the 440bhp model is capable of accelerating from 0-60mph in 4.4 seconds and charging on to 190mph – at a race track, naturally.
And it's at the race track that the GT8 is designed to excel. Its body work has been designed to reduce aerodynamic drag whilst pinning the car to the road surface, and Aston Martin's head of design, Marek Reichman, described the car's philosophy as "taking a walk on the wild side".
Audi R8 GT
Price: £170,000 (estimate)
On sale: 2019
If history has a habit of repeating itself, the recently introduced, second-generation Audi R8 will be joined by an ultra-high performance GT version at some point. However, before then, Audi has the small matter of selling the current, V10-powered R8 and R8 Plus models, and introducing a twin-turbo V6 version which will add a more affordable version to the mid-engined sports car range.
In other words, while it's likely there will be a super R8 for drivers who crave a go-even-faster version of the acclaimed Audi sports car, for now it's a waiting game.
BMW M4 GTS
Price: £120,770
On sale: Now
Fancy a BMW M car turned up to 11? You're too late. Just 700 M4 GTS are being built, and 30 have been allocated to the UK, where demand outstrips supply.
For the price, £64,715 more than the M4 it's based on, this ought to be a very special car indeed. Happily, it is. Much like its predecessor, the M3 GTS, the back seats and much of the soundproofing has been binned, a roll cage, race seats and harnesses have been added, and the engine gets a water injection system to cool the air it gobbles up, giving it lots more power – 493bhp, to be precise.
With a titanium exhaust, adjustable suspension, carbon-ceramic brakes and bigger wheels and tyres, it's fair to say that the GTS puts the gee-whiz into the driving experience.  BMW says it will lap the Nürburgring Nordschleife 30 seconds faster than an M4. We say it should give a Porsche 911 GT3 RS a run for its money.
Ferrari 488 "Speciale"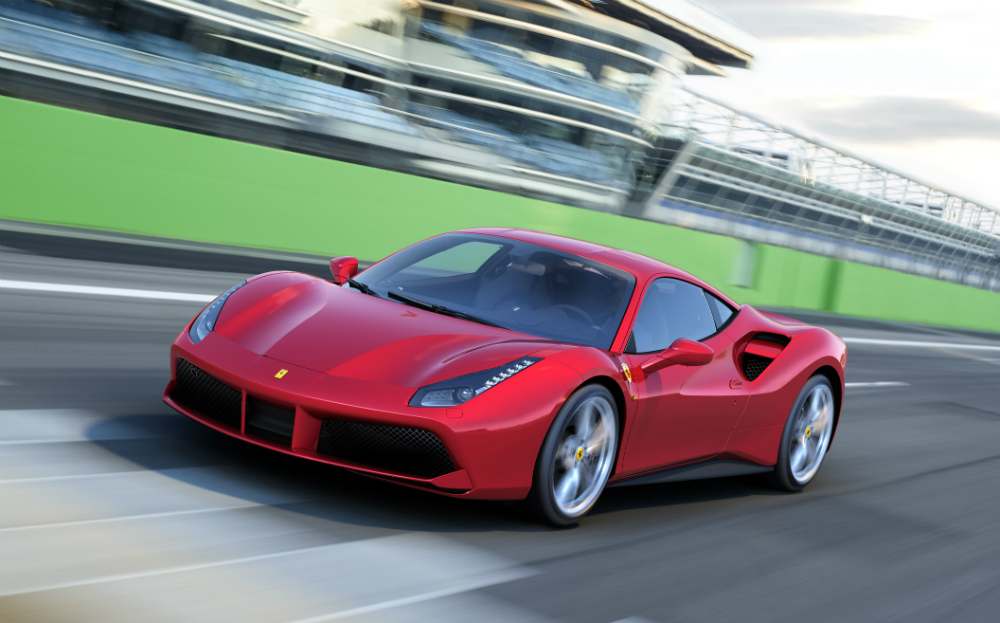 Price: £215,000 (estimate)
On sale: 2018
Call it Speciale, call it Challenge Stradale, or simply settle for Super-Duper. Whatever Ferrari chooses to call the fastest version of the 488, one thing's for sure: it will have car enthusiasts clamouring to get a better look at it every time one of the rare models ventures on to the roads.
Its specification and very existence is a closely guarded secret at Ferrari. Typically, when launching new and rare versions of its cars, Ferrari invites the small band of owners of its predecessor (in this case the 458 Speciale) and VIP owners of other models including V12-powered cars, to learn all about their new beast behind closed doors. As for the rest of us, well, we'll just have to wait patiently.
Ford GT
Price: £250,000
On sale: Now
First it was riveted aluminium, then it was extruded aluminium and now Ford's famous GT sports car is going carbon-fibre. Three generations on and the Ford GT, originally conceived in the Sixties as racing car to kick Ferrari's butt, is staying true to its innovative roots and faces Ferrari on the race track.
The road and races cars will be powered by a 3.5-litre V6 Ecoboost engine, which uses twin-turbochargers to give it serious muscle: at least 600bhp. Its body work is complex and clever, with touches such as hollow tail lamp centre sections that vent hot air from the engine bay.
Ford opened the order books for the first 500 GTs (two years' worth of production) and claims to have had over 7,000 applicants. Now it has to decide who gets to buy one.
Lamborghini Huracan Superleggera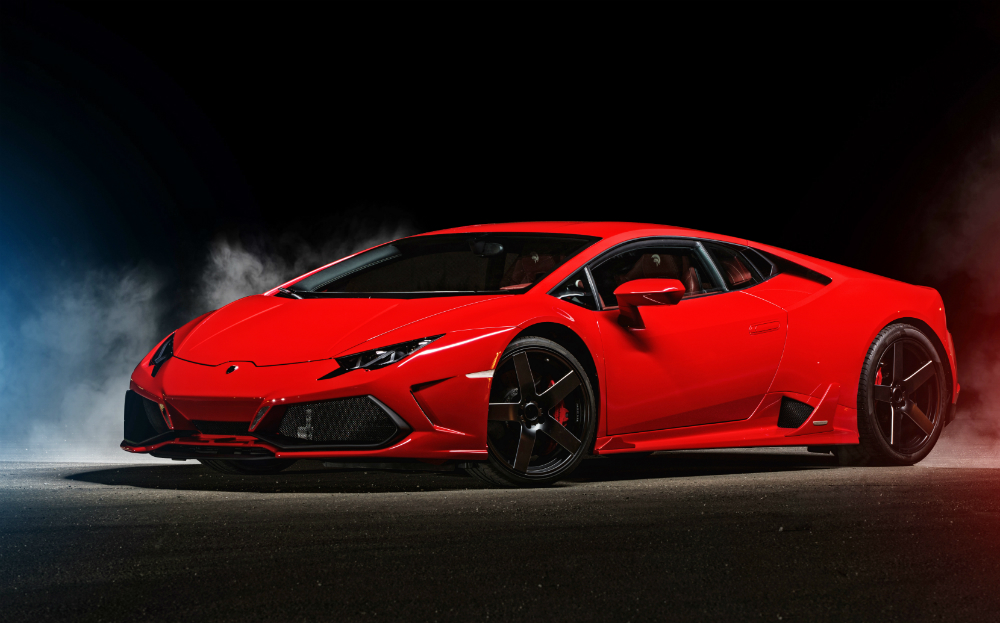 Price: £210,000 (estimate)
On sale: Late 2016
"Anything you can do, I can do better," says Lamborghini to Ferrari. We'll find out when Lamborghini launches a Superleggera version of the Huracan toward the end of this year – possibly at the Paris motor show.
The compact sports car will shed around 100kg in weight, its 5.2-litre V10 will gain more power – some feat given it's already firing out over 600bhp – and the suspension, steering, brakes and exhaust will be fettled with the delicacy of a plastic surgeon.
Mercedes-AMG GT R
Price: £130,000 (estimate)
On sale: Late 2016
Jeremy Clarkson described the AMG GT S as a modern-day muscle car, calling it "Merc's Mustang". Which means he likes it, rather a lot.
The S is the most potent version yet of the GT sports car, so expectations are high for a mooted R model, which should be faster, louder and angrier still when it goes on sale later this year.
It has been caught testing, on video, and Tobias Moers, the boss of AMG, has confirmed the R model will boast close to 600bhp, using a tuned version of the 4-litre, twin-turbo V8 engine. He also stokes the fire by claiming that the new model will be faster around a race track than the old SLS Black Series, formerly the barmiest car made by AMG.
Porsche 911 R
Price: £136,901
On sale: now
Porsche's exclusive 911 R sold out before it was even made public – although Porsche denies it. What makes it such a hit? Well, essentially, beneath the comparatively stealthy surface it's a 911 GT3 RS with the bonus of a manual gearbox.
Its specification has had Porschaholics rubbing their knees in anticipation, but that may be all most of them ever get to do, given the car will be so rare in the UK. By using carbon panels and plastic windows, it's said to be 50kg lighter than a GT3 RS, and with a 494bhp, 4-litre, flat-six cylinder motor as the sting in its tail, it can top 200mph.