Used electric cars need government subsidies to attract middle-class buyers
Falling resale values may harm future EV uptake
---
Published 31 January 2023
The government must subsidise the purchase of used electric vehicles by middle-income households in order to both meet its climate ambitions and avoid oversupply, according to a number of industry sources and an environmental think-tank.
Although the number of second-hand EVs on the market is increasing and is due to increase further in the coming years, their relative scarcity compared to petrol- and diesel-powered vehicles mean they remain stubbornly out of reach of many drivers who could otherwise be convinced to make the switch.
"What we really need is more mainstream demand. We need middle-income households to be able to access electric cars and to be reassured electricity is OK," said Marc Palmer, brand director at Auto Trader.
"That's the way to absorb the big volumes of stock that we are going to see come back into the market [in the next few years] and also get the government to meet its zero-emission targets."
Demand and values for some used electric vehicles have fallen significantly since the peak of last year's fuel crisis, a situation most acutely felt at the higher end of the market.
Last summer, when the average price of a litre of diesel was 199.22p and petrol 191.55p, used electric cars took an average of 23 days to sell. By November that had increased to 35 days.
Among all electric cars, Tesla values have been the worst hit, with the company's Model 3 saloon losing, on average, 23% of its value (or around £9,900) in the first 12 months after purchase. The larger Model S saloon saw one-year-old used models losing 22% of their value last year, while the Tesla Model X SUV depreciated by 13.4% in 2022.
Other luxury EVs were badly hit too, with the Audi e-tron (since rebadged as the Q8 e-tron) and Jaguar I-Pace down 15% and 14% in value over 12 months respectively.
Less expensive electric cars, however, have not fared quite so badly, with the value of a one-year-old Nissan Leaf falling by just 1.6%.
With the rapid increase in EV sales in the past couple of years, however, it is feared that once leases and PCP deals on those cars run out, the market may find itself with an oversupply problem, further denting values and making the financing of new electric vehicles more expensive for ordinary buyers.
While the government last year phased out all grants and financial incentives for the purchase of new electric vehicles, more needs to be done according to the environmental think-tank Green Alliance to tackle the issue of affordability, pointing to initiatives abroad.
The group suggested that ministers could copy programmes such as France's "social leasing" scheme that will launch this year and allow less well off people to lease an electric car for €100 (just under £90 at current exchange rates) a month.
In the US, a tax credit of up to $7,500 (just over £6,000) is offered to buyers of electric cars who earn less than $150,000 a year.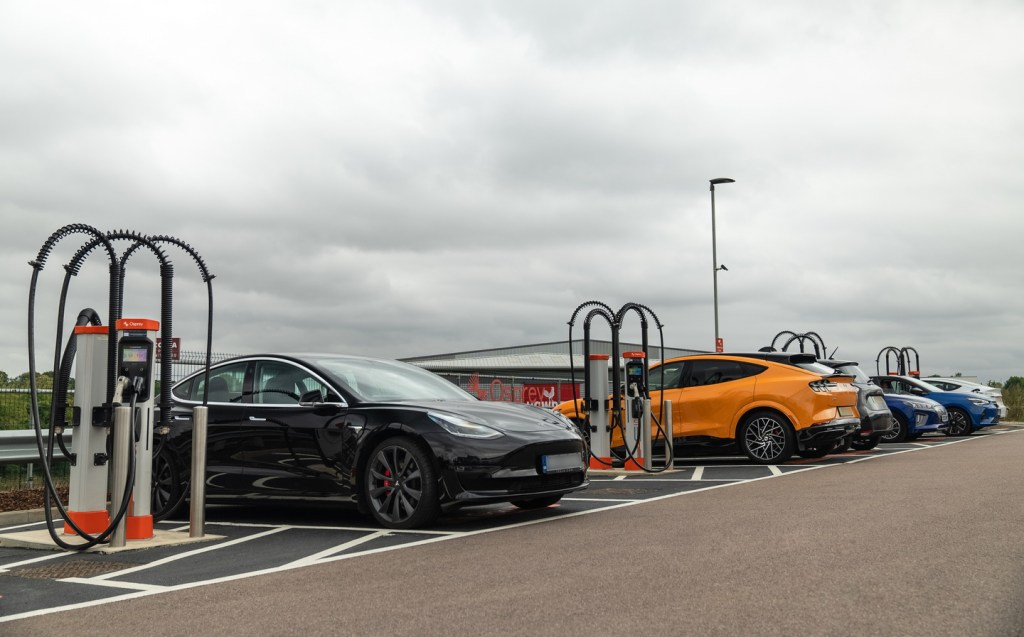 As well as affordability issues, it said, the government also needs to address issues surrounding the UK's presently patchy charging infrastructure — described in some quarters as a "postcode lottery", and, as recent queues at EV charging stations suggest, not yet sufficiently reliable to meet peak-time demand.
"Accelerating the switch to electric vehicles is necessary to improve air quality, tackle climate change, and ease the cost of living for families," said James Fotherby, policy advisor at Green Alliance.
"But unless [they] become cheaper to purchase and lease, many ordinary households won't be able to enjoy the financial benefits of cleaner cars.
"To put fairness into the heart of the electric vehicle rollout, the government must prioritise fixing patchy charging infrastructure, subsidising the cost of used electric vehicles for lower-income households, and making financing simpler and cheaper."
Related articles
Latest articles