Tiny Citroen Ami prices confirmed ahead of electric city car going on sale in the UK
Ami making sense?
One of the new-car highlights of the past 12 months wasn't really a car at all, because the Citroën Ami is small enough to qualify as a quadricycle — the same class as the funky Renault Twizy. The compact Citroën has wowed all who have encountered it, and after a period of public consultation about whether to sell it here, the French carmaker has finally announced prices for UK buyers.
The entry-level Citroën Ami starts from £7,695, which is currently around £4,000 less than the UK's cheapest car. This makes it a budget-conscious step into the world of motoring. But before you get out your credit car, it's worth being aware that the Ami does have some limitations in terms of performance and range between charges.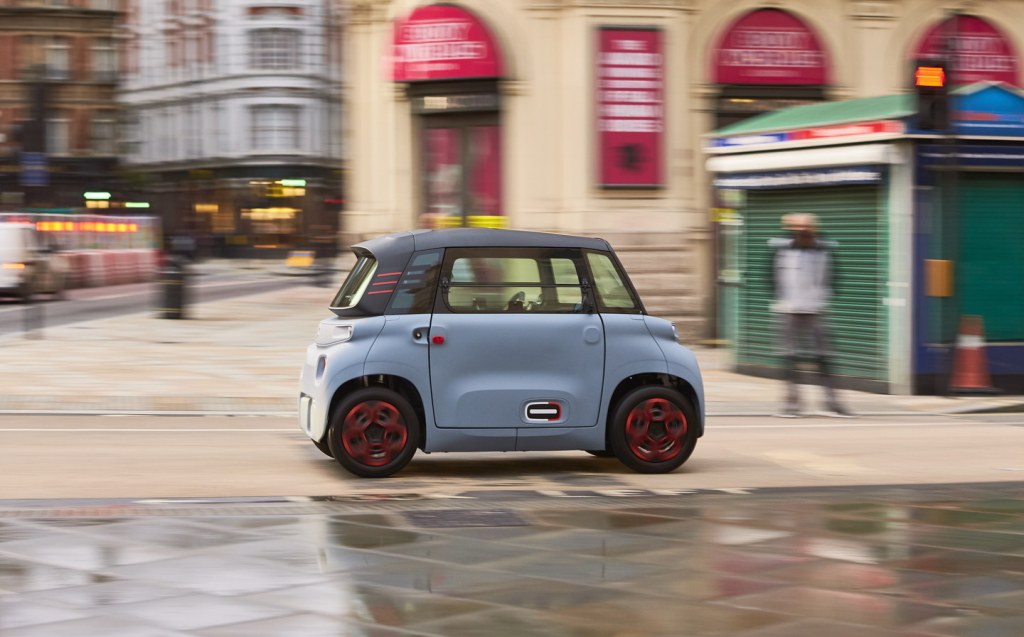 The basic Ami lacks air conditioning and electric windows, for example, but you do get a digital speedometer, LED lights front and rear, a USB charging port and a panoramic glass roof. In fact, weather protection is vastly superior to that of the Twizy, as is the seat configuration, with two seats side-by-side, rather than in tandem,
All models set for the UK will be left-hand drive, though the Ami's dinky dimensions mean this shouldn't cause any issues with positioning it on the road.
Citroën is offering orange, blue or grey Colour Packs for £400 extra. These can be fitted at home and add wheel trims, rear pillar decals, three storage boxes, a bag hook, storage nets, exterior door capsules and floor mats all in their corresponding colours.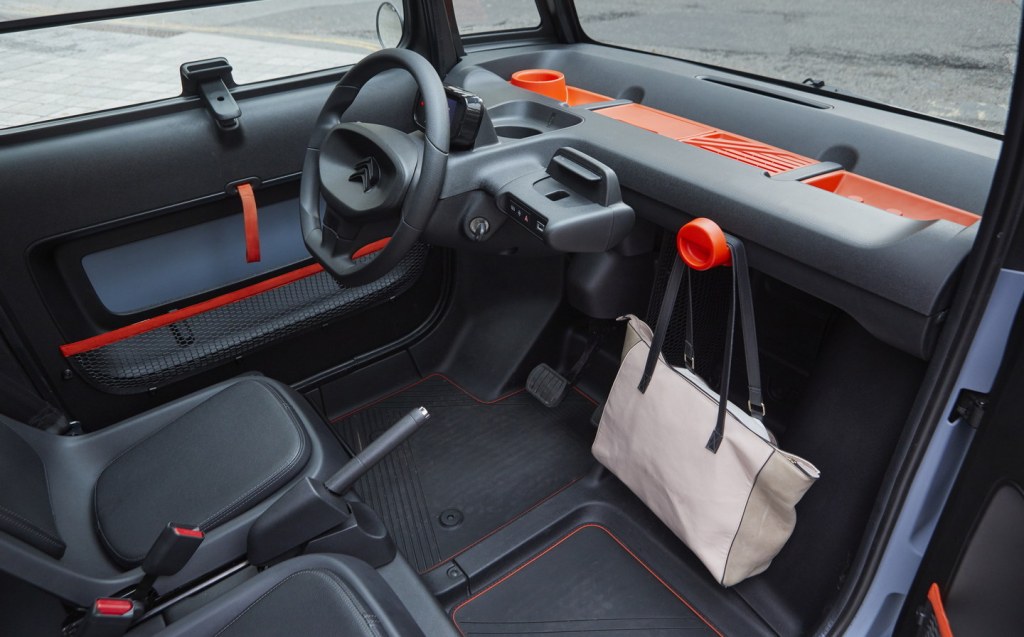 There's also a dividing net added between the driver and passenger footwells, while a "DAT@AMi" connection box allows users to use the MyCitroën smartphone app to check on charge status, location and more.
Pop and Vibe trims are priced at £8,495 and £8,895, respectively. Ami Pop adds the orange Colour Pack and extra gloss black detailing, a rear spoiler and racing numbers on the doors. The Ami Vibe is based on the grey Colour Pack, but also adds black roof bars and extra gloss black exterior trim.
Also available is the Ami Cargo, a single-seat version with 400 litres of storage space. This comprises a modular storage system that can be configured in many different ways, including a 'mobile office'-style upper area, a two-position cargo floor and a rear cargo box with 260 litres of space.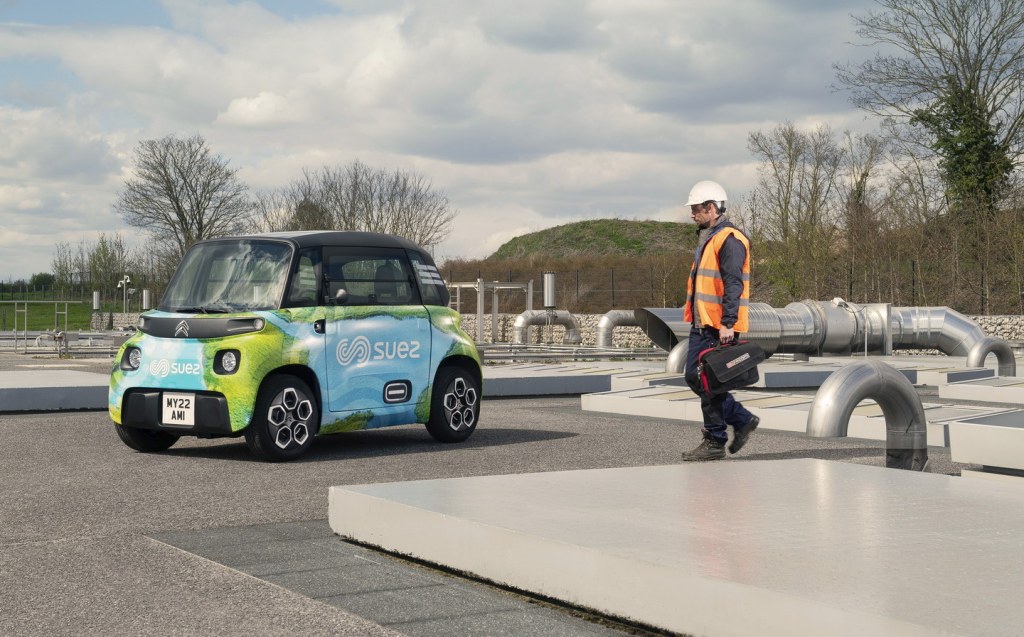 The Citroen Ami falls into Category AM for UK driving licence holders, which means they're open to 16-year-olds who've taken Compulsory Basic Training (CBT). The category covers quad bikes that weigh no more than 350kg (not including batteries) and that have a top speed of no more than 28mph. The Ami has a top speed of 27.9mph to comply with the category rules.
Power comes from a 6kW electric motor, while the battery is 5.5kWh in capacity, which gives the Ami a range of around 46 miles. Charging is via a Type 2 lead that's stowed in the passenger door, and it takes three hours to recharge the battery from a home wallbox or public charge point.
The Citroën Ami is on sale exclusively online now, and the firm will be contacting the 2,000 customers who have already reserved an Ami to help them complete the process. New customers can secure an Ami with a £250 refundable reservation fee at Citroen's online Ami portal.
Related articles
Latest articles