Top 10 longest-range electric cars of 2022
What range anxiety?
WHEN buying a new battery-electric car, a long range between charges is perhaps top of the list of requirements (rightly or wrongly).
At the time of the original Nissan Leaf's launch 10 years ago, the car makers dabbling with pure-electric models were trying to convince us that its official range of 109 miles between charges (less than that in the real world) was more than enough for most drivers.
In a way, it was true — research from 2008, published in the Society of Motor Manufacturers and Traders' 2011 Electric Car Guide, showed that the average individual journey length in the UK was 8.6 miles and the average total daily distance travelled was 25 miles, while more than 80% of motorists across Europe drove less than 63 miles in a typical day.
It's an argument made by some car makers still — Mazda says it about the MX-30, which has a range of just 124 miles, and Honda insists the same about the Honda e, which is similarly range-challenged, with just 137 miles between charges.
Aside from being adequate for most journeys, the arguments for smaller batteries are that they're cheaper, thereby making EVs more affordable to buy, and lighter, which makes them better to drive. The Mini Electric is a perfect example of this philosophy.
And yet "range anxiety" (the fear of running out of charge) is a major talking point, with many commentators asking: "But what happens if I want to drive from London to Scotland?". Although journeys of that distance aren't common, a long road trip — say for a family holiday — once or twice a year isn't out of the question for many households.
Elon Musk, the founder of Tesla, was one of the few electric car advocates arguing a decade ago that drivers shouldn't just put up with a range of 100 miles or less. He knew that if the tech was going to take off, drivers would need electric cars capable of travelling at least three times as far as the Leaf. He had introduced the Roadster in 2008, which could travel 244 miles according to the American test cycle, and then the Model S (more than 300 miles) in 2012.
So what are the electric cars with the longest range between charges in 2022? Read on for the top 10, some of which are due soon in the UK but others are already on sale.
1. Lucid Air Grand Touring: 517 miles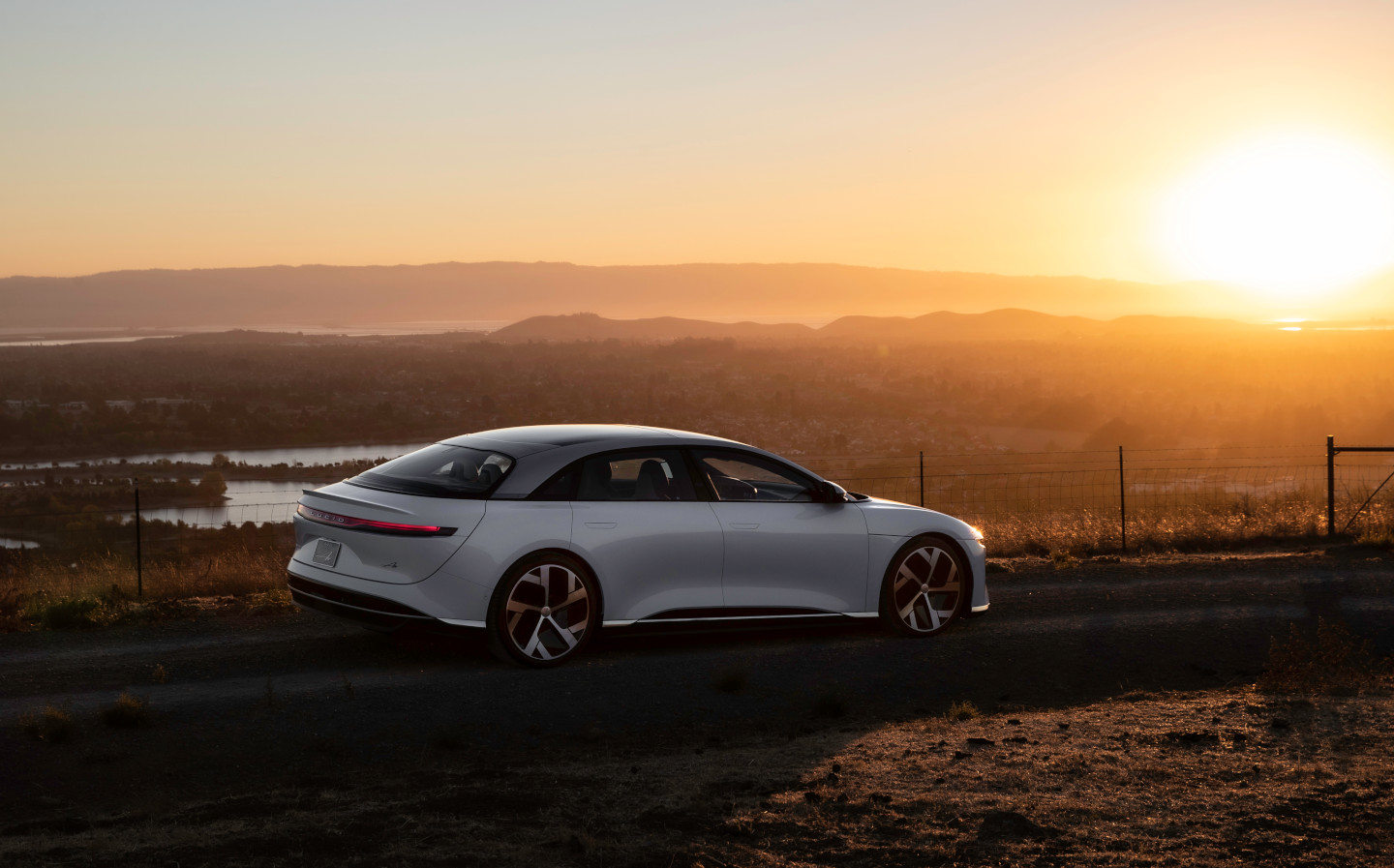 The Air Grand Touring is the longest-range version of Lucid's rather handsome saloon, which is a direct competitor to the Tesla Model S — in fact, Peter Rawlinson, the company's CEO, was the Model S' chief engineer.
And it's evident that Elon Musk sees the Air's potential to steal some of the Model S' sales. Soon after the Air was announced with a maximum range of 517 miles and a drag coefficient of 0.21 — claimed to be the best of any production car — Tesla came out with the Model S Plaid, which made incremental improvements: a 520-mile range and a drag coefficient of 0.208.
The Air is expected to arrive in the UK later this year, and one thing's for certain: these Californian EV brands are sure to bring out the best in one another.
2. Mercedes EQS 450+: 478 miles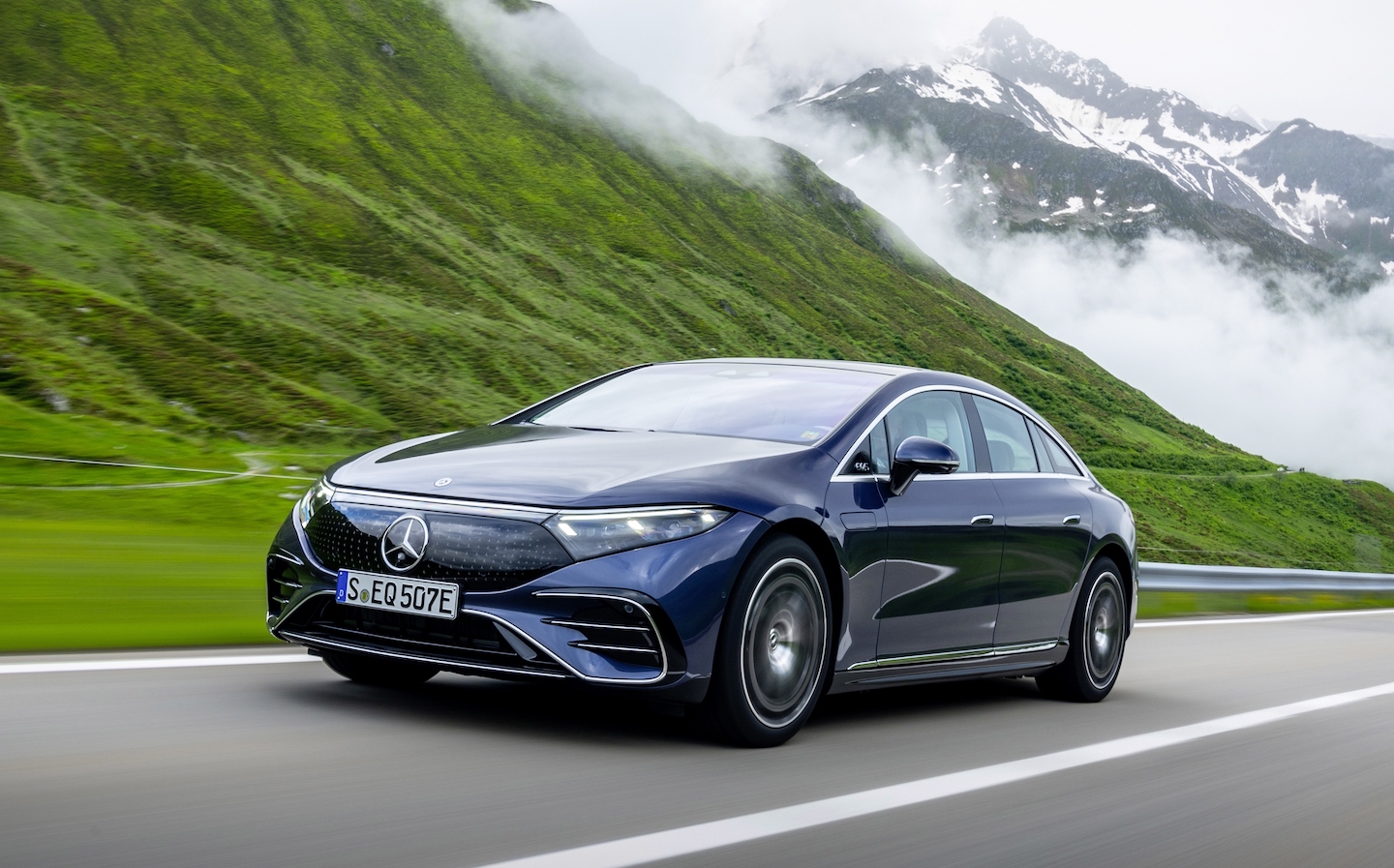 Like its competitors from Tesla and Lucid, Mercedes relies on aerodynamics to do a lot of the heavy lifting for its new electric flagship. It has a drag coefficient of 0.201, 0.007cd less than that of the Model S Plaid, which alongside a massive 108kWh battery pack enables an extremely impressive 478 mile range. And it does all that while packing the same level of quiet German luxury as the S-Class limousine.
A trio of high-resolution screens dominate the fascia inside, which Mercedes calls the Hyperscreen. The EQS is available with rear-wheel steering to increase its manoeuvrability at slower speeds and the car can automatically close its doors when you sit into it.
3. Tesla Model S Long Range: 412 miles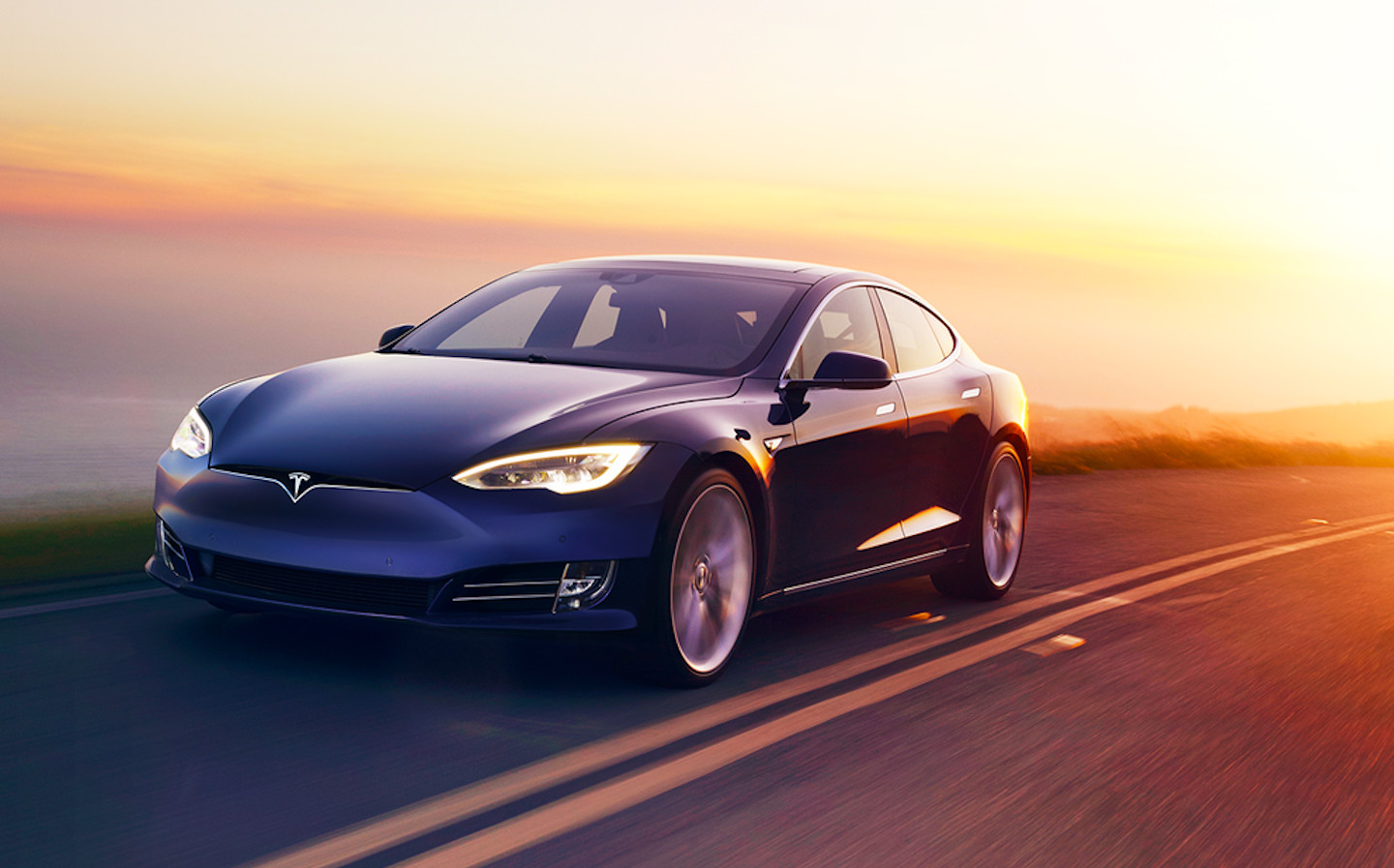 The entry-level model of Tesla's grand tourer might not have the (probably literally) eye-popping acceleration of the Plaid, but it's the only variant available for less than a six-figure sum, and it comes with sufficiently long range to do that much-discussed London to Edinburgh trip. It can also comes with an adequately rapid 0-60mph of 3.1 seconds (as fast as a Lamborghini Urus, and faster than a Ferrari GTC4 Lusso).
4. Mercedes EQE 350: 394 miles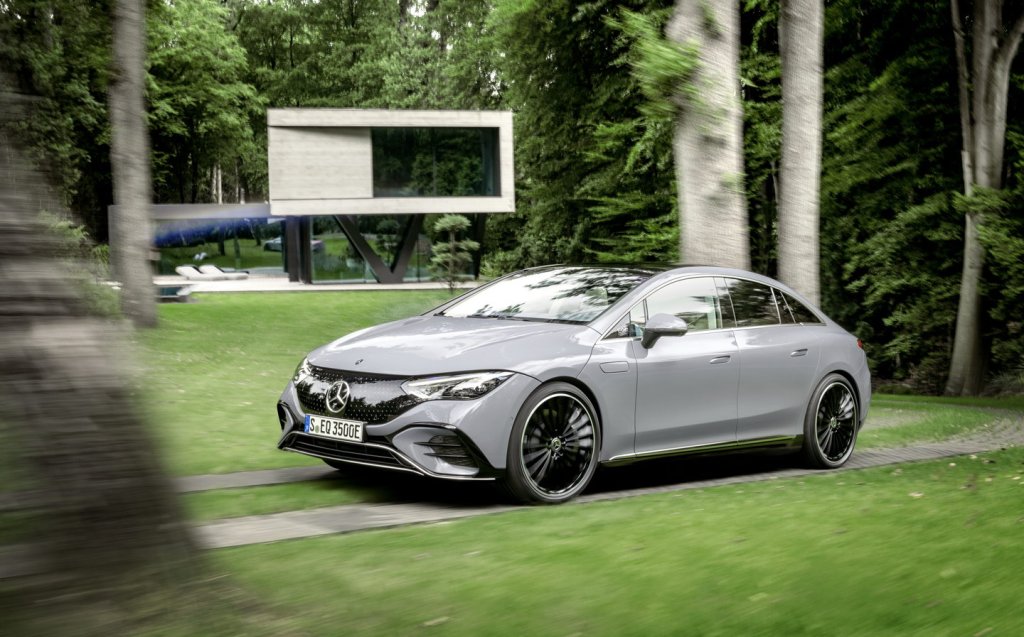 Where the Mercedes EQS is the company's electric equivalent to the flagship S-Class saloon, so the EQE is to the E-Class. Both of Mercedes's long-range electric models are based on the same 'EVA2' architecture, though the EQE uses a smaller – 90kWh – battery.
Both the EQE and EQS employ a similar formula, with the emphasis on efficiency rather than just big batteries (though those help). As such, the EQE gets similar sleek, cab-forward styling to better optimise airflow, increasing overall efficiency. The net result in the single-motor 288bhp EQE 350 version is up to 394 miles (WLTP) between charges. As with the EQS, it's not just about performance figures, as the luxurious, high-tech cabin promises to be a rather nice place to spend time.
5. Tesla Model S Plaid: 390 miles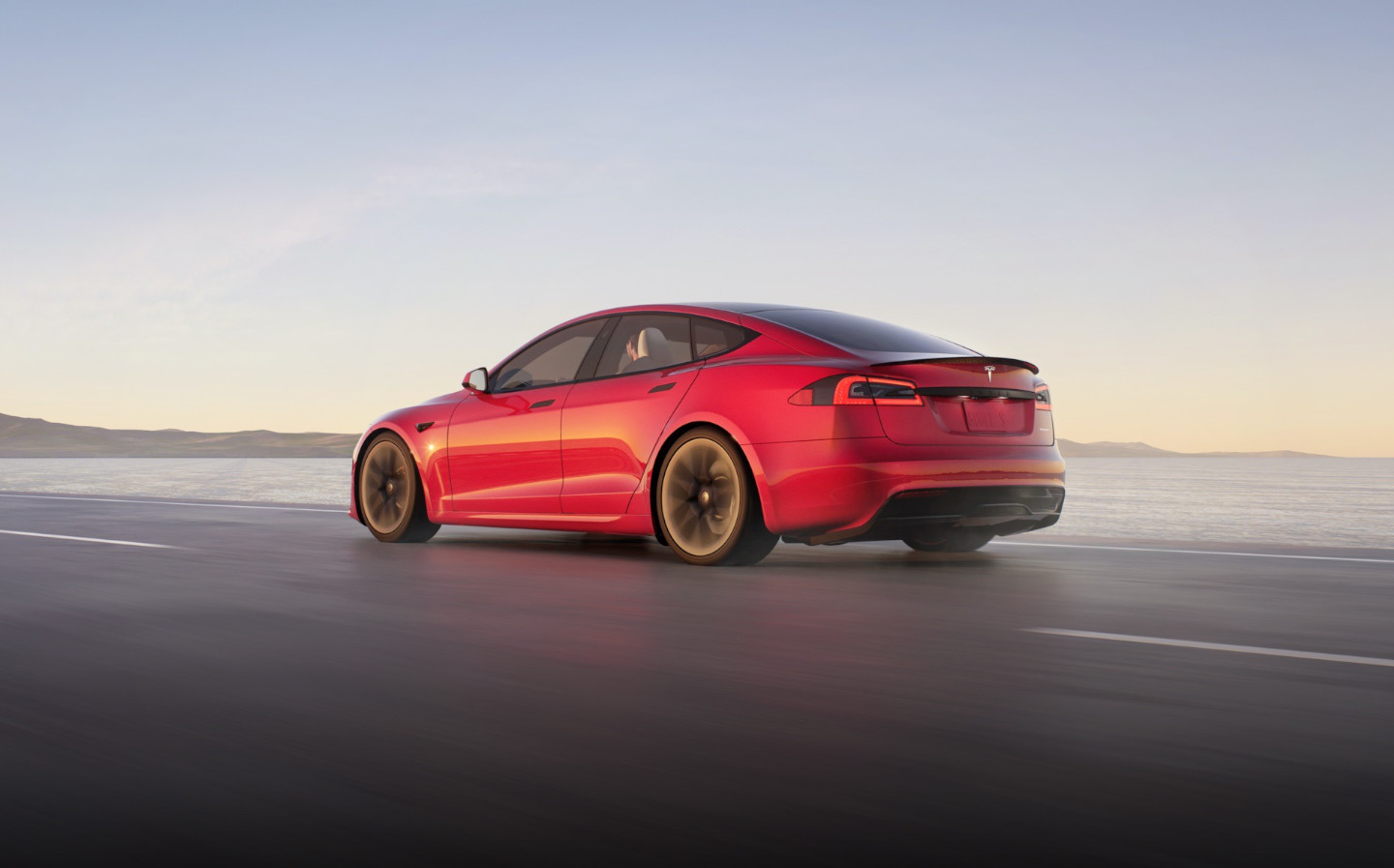 We're aware that this list is becoming somewhat monotonous, but the fact that Tesla has appeared four times in the top ten longest-range cars is just testament to how far ahead of the pack the company is. The Model S Plaid trades some range for extra performance with three motors giving it a 200mph top speed.
In fact, Nikkei, a business publication in Asia, found after taking apart a Model 3 that Tesla's electronics (i.e. its drivetrain and autonomous driving tech) is "at least six years" ahead of traditional car makers like VW and Toyota. No wonder it's the world's most valuable car company.
6. BMW iX xDrive50: 373 miles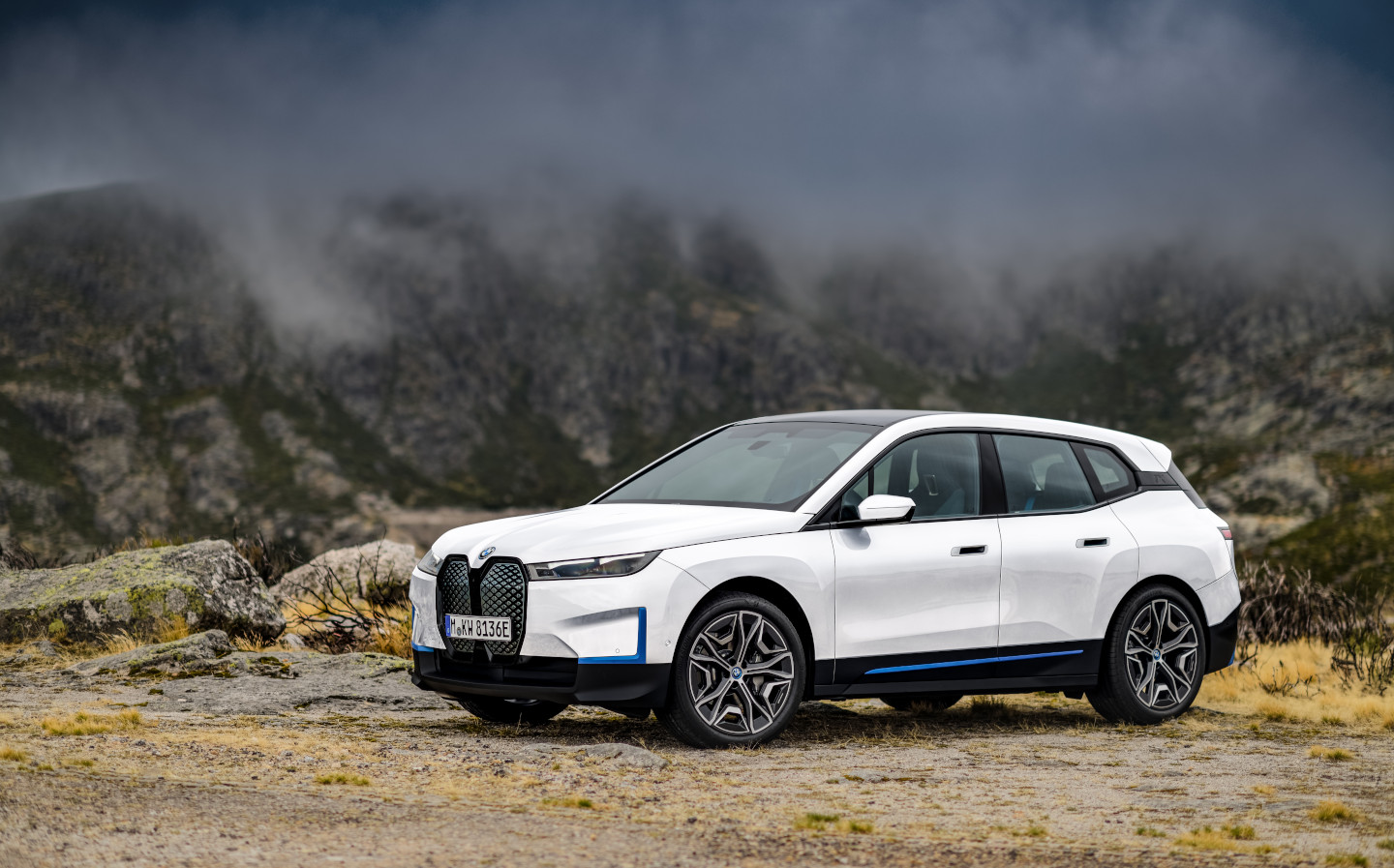 The announcement of the BMW iX was overshadowed somewhat by the red-blooded anger about its looks, which have proved, to put it mildly, polarising. However, beneath the skin is a seriously impressive drivetrain, with 380 miles promised between charges thanks to a 105.2kWh battery pack and two electric motors delivering a combined 516bhp.
This is one car where it's really worth looking beyond the exterior as not only is the interior a rather lovely place to be, but it's also a surprisingly good drive considering its 2.5-tonne mass. DC charging at up to 200kW is also useful. For those who can do without the xDrive50's price tag, there's the xDrive40 with a smaller 76.6kWh battery and a range of up to 257 miles.
7. Ford Mustang Mach E Extended Range RWD: 370 miles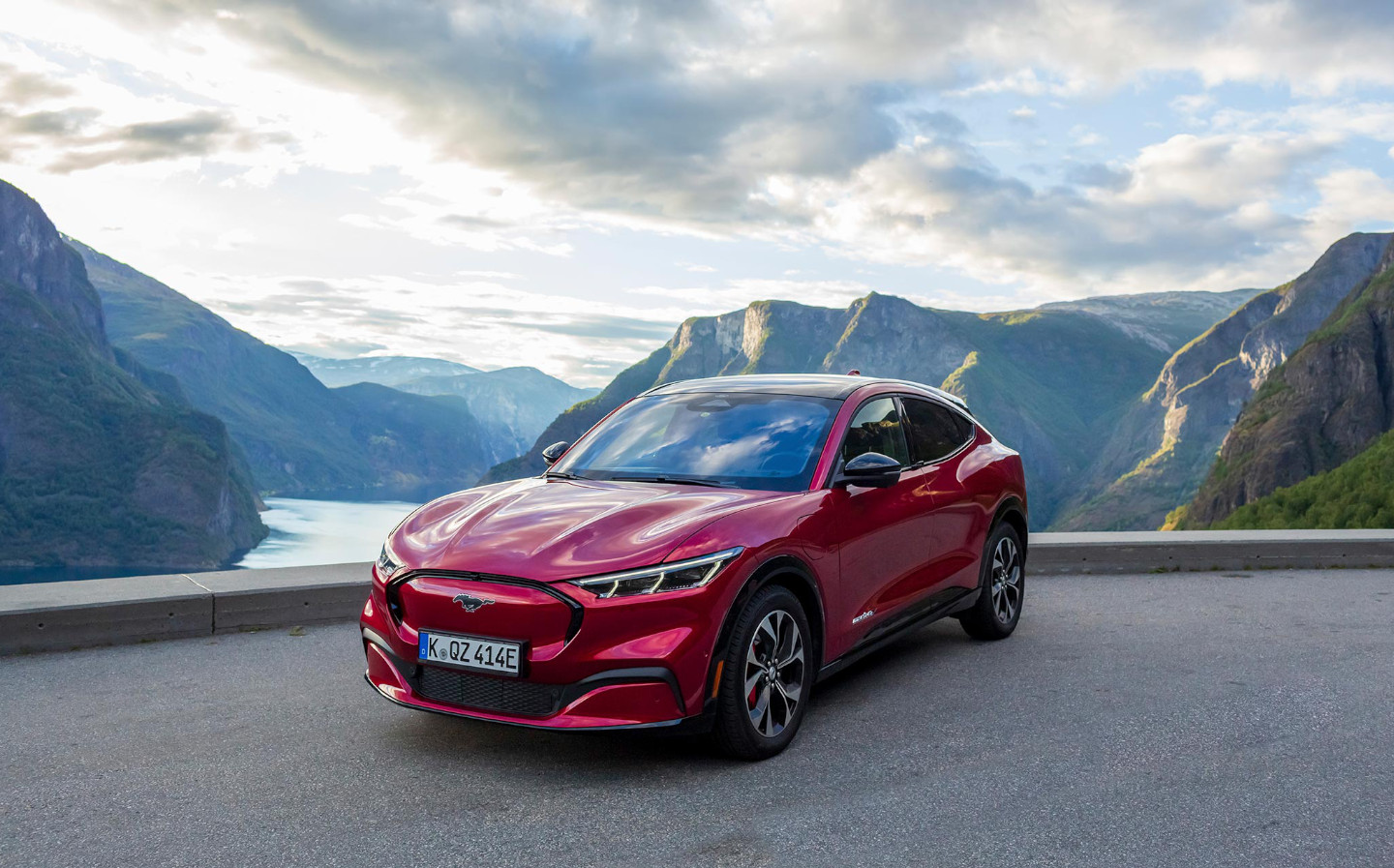 Some may say that the Mustang Mach-E is a Mustang in name alone — it's an SUV and won't be able to muster the V8 growl for which the car has become known during its nearly 60-year history.
However, Ford's electric pony car has proven as fun and lively to drive as it is practical, and the ability to do 370 miles between changes in the extended-range model is notably useful for long-distance drives. With prices for the Mustang Mach E starting from just over £47,000, that's a lot of range for this price bracket.
8. BMW i4 eDrive40: 365 miles
The BMW is an electric 4 Series Gran Coupé and, like the iX, is a really competent electric car. Its 81.5kWh battery pack gives it an official range of up to 365 miles in the entry-level eDrive40, which is an impressive figure.
Making a few more headlines though is the i4 M50, the first electric car given the BMW Motorsport division treatment. It may only have 318 miles of range, but if performance is more important, it develops 536bhp enabling it to get from 0-62mph in 3.9 seconds. The i4 is a fine car in whichever guise.
9. Tesla Model 3 Long Range: 360 miles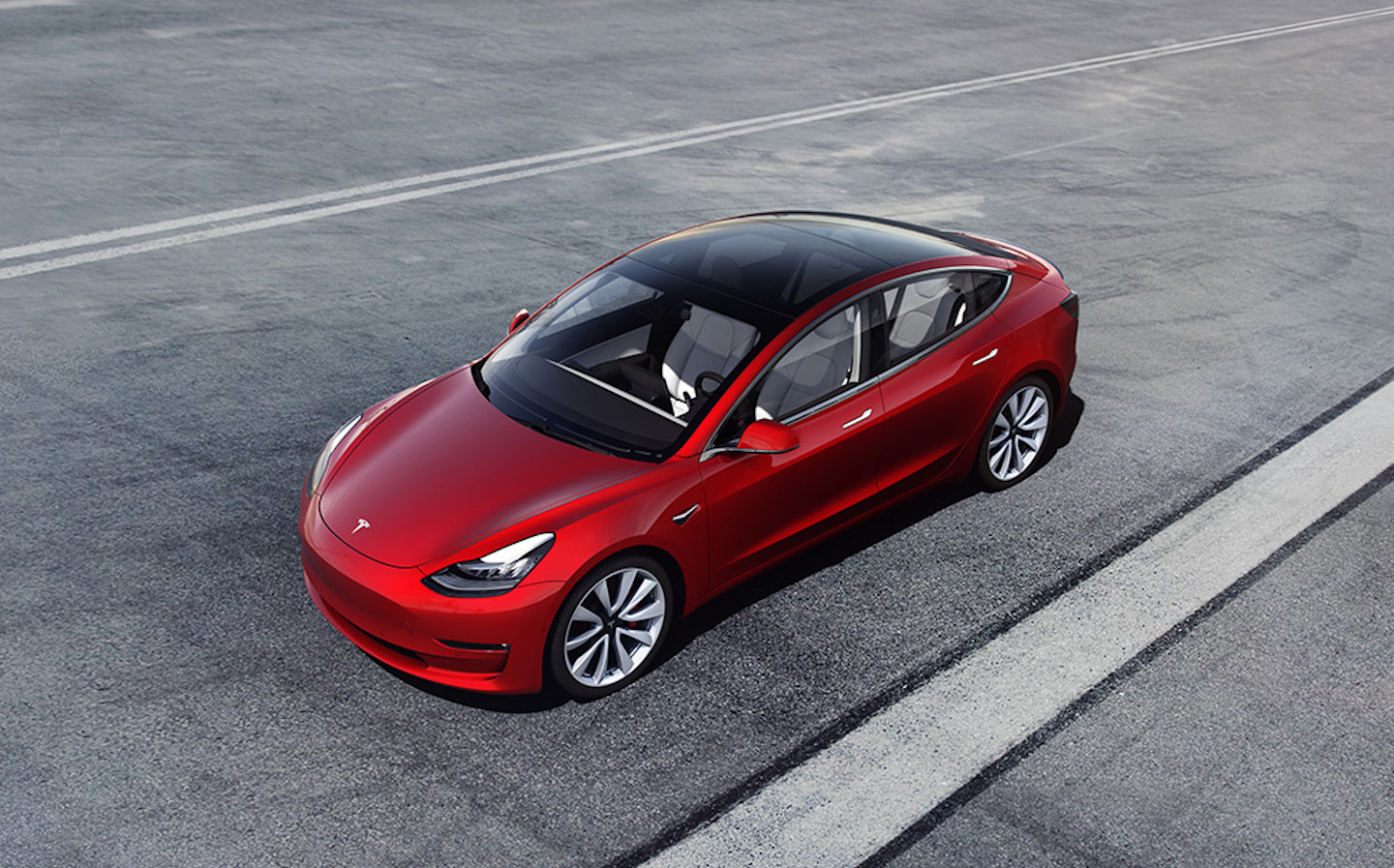 The longest-range edition of Tesla's entry-level model has a bigger range than that of the Model X SUV, and is nearly £37,000 cheaper. Of course, it's not as big, but it's still pretty roomy inside for a compact saloon — no doubt one of the reasons that it was the UK's second best-selling car in 2021, shockingly beating perennial favourites such as the Ford Fiesta, Focus and Volkswagen Golf.
Last year's figures represented a terrific performance for Tesla, a success driven mostly by the Model 3, indicating that the company has really hit on the right EV recipe to appeal to the majority of buyers. Early 2022 figures already indicate another strong year in store, with the Model 3 and newly-launched Model Y both among the top-ten best-sellers so far.
10. Tesla Model X Long Range Plus: 348 miles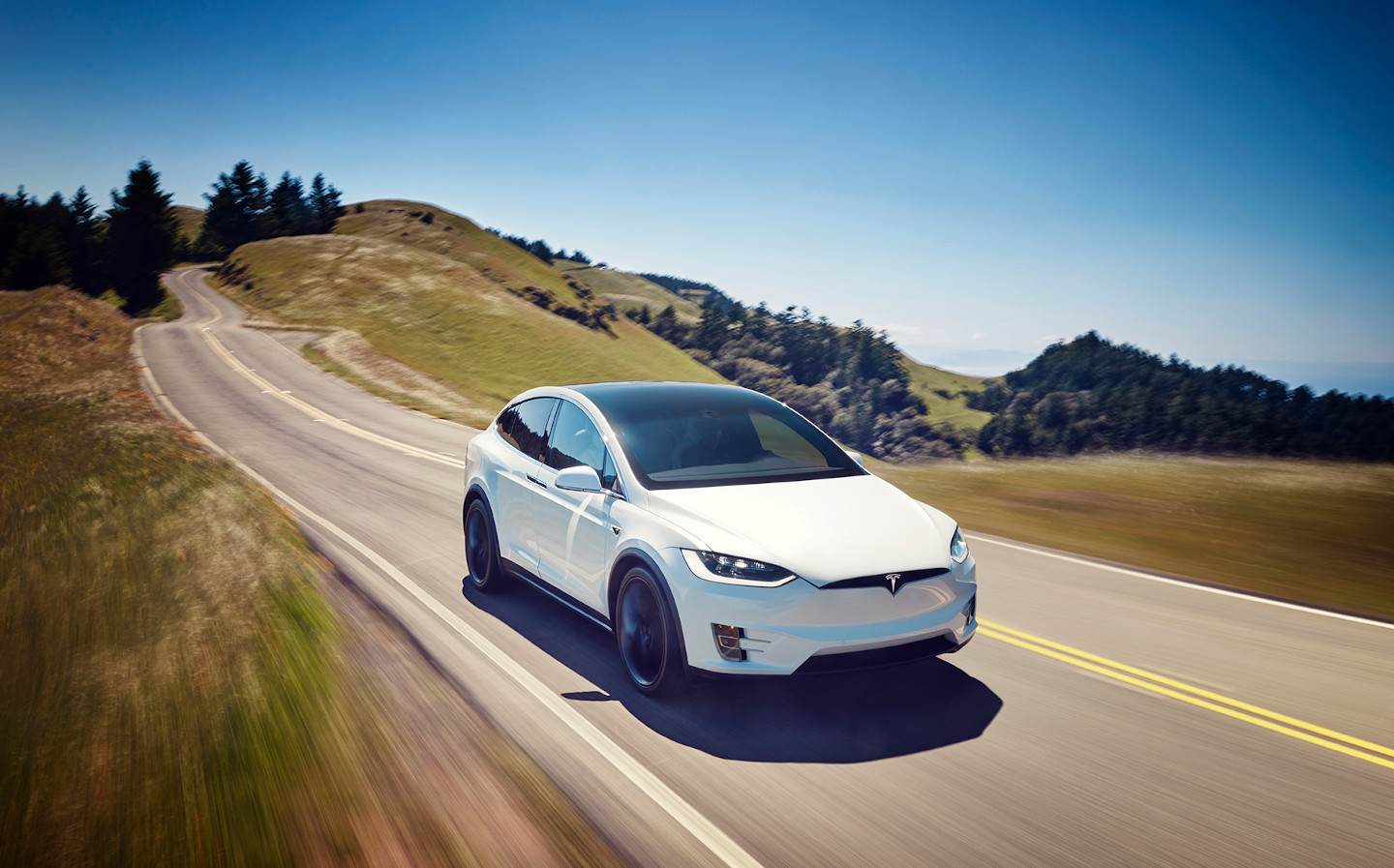 You're probably getting bored of seeing the word Tesla in this list, but the point we made earlier stands — Tesla is simply unbeatable when it comes to making the best range electric cars.
The Model X SUV is Tesla's entry into the increasingly competitive electric SUV sector (it will be joined by the smaller, more affordable Model Y later this year) and it comes with some pretty impressive stats across the Long Range and Performance variants.
Related articles
Latest articles