Video: F1 drivers Romain Grosjean and Pastor Maldonado drift Renault Twizy around the Dubai Mall
I'm just popping to the shops, dear
---
Published 27 November 2014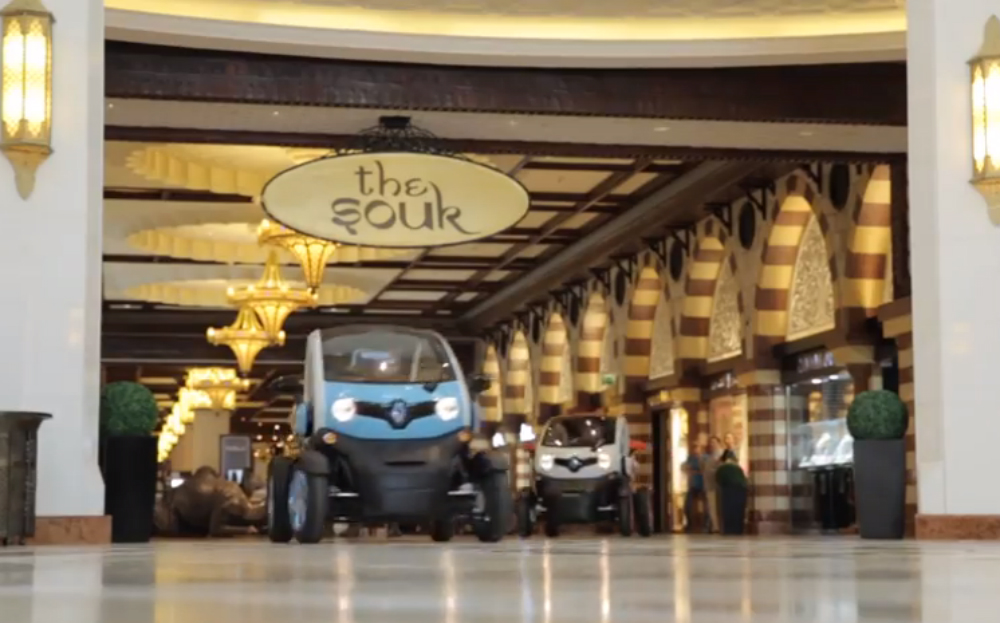 SHOPPING FOR superyachts, having a wrap applied to the Bugatti Veyron, stocking up the champagne fridge: all pastimes likely to fill a Formula One driver's spare time. But it seems the Team Lotus aces Romain Grosjean and Pastor Maldonado take an entirely different approach to shopping during their downtime.
The video below shows the pair each swapping their high-performance Lotus F1 car for a Renault Twizy – an electric two-seater – and running rampage in the Dubai Mall, the world's largest shopping centre.
Renault's trendy micro-car features a 13kW electric motor with a lithium-ion battery that propels the tiny machine from 0 to 30mph in 8.4 seconds and gives it a top speed of just 50mph. But that doesn't stop the drivers drifting their way around the polished marble floors of the glitzy mall.
At one point Grosjean even decides to take a detour onto a skating rink and show off his handling skills.
It brings back memories of Jeremy Clarkson taking a spectacular shopping trip of his own in a humble Ford Fiesta and being chased through a shopping centre by a sinister-looking Chevrolet Corvette. And they say men don't like shopping.
---
Search for and buy your next car on driving.co.uk
---