Traffic lights going nowhere despite calls for 80% to be ripped out
Rip it up and start again?
---
Published 29 January 2016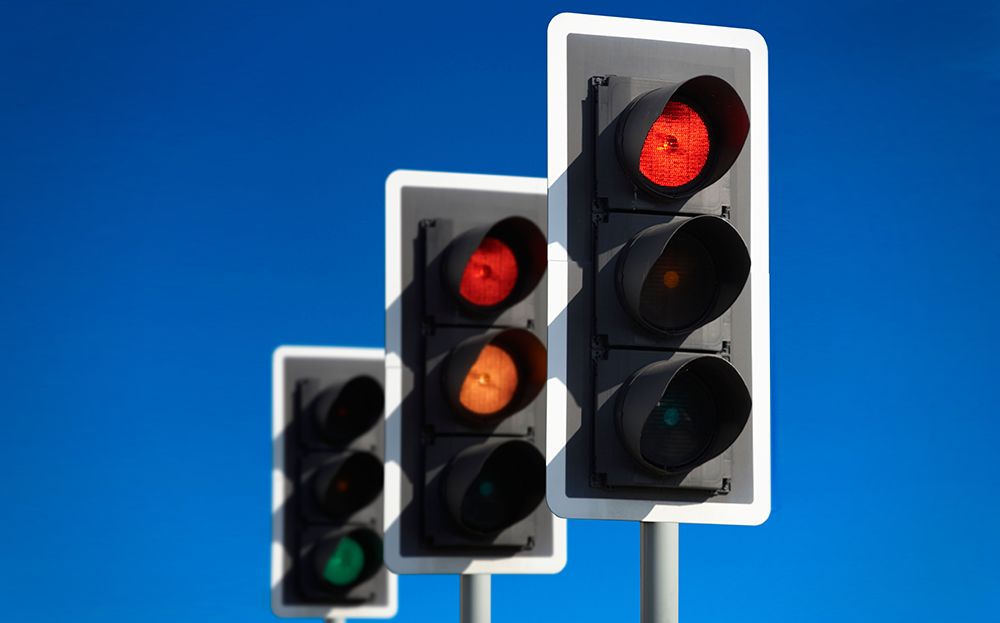 WE'VE ALL been there: quickly checking our smartphones; drumming our fingers on the steering wheel; willing the red light to change to green. If ever you've felt that traffic lights seem to be taking over our roads and clogging them up with queues of cars, your hunch is right: a new report reveals that on average 1,000 traffic lights a year have been added to Britain's roads.
---
Browse NEW or USED cars for sale on driving.co.uk
---
The report, carried out by the Institute of Economic Affairs (IEA), says that ripping out 80% of traffic lights would boost road safety and Britain's economy.
Between 1994 and 2014, the number of traffic lights — including for road junctions and pedestrian crossings — climbed from 23,000 to 33,000; a rise of over 40%.
The IEA claims they cause congestion and calculates that just a two minute delay to every car journey costs the economy approximately £16bn a year, or nearly one per cent of GDP. It adds that between 2000 and 2013, the number of cars on roads grew by just 5%.
Longer journey times and extra congestion are leading to increased levels of air and noise pollution, according to the report. What's more, it argues that case studies in Ashford, Portishead and Poynton have demonstrated how so-called 'shared space' infrastructure — where pedestrians and vehicles occupy the same space, free of curbs, road markings, traffic signs and traffic lights— can improve the flow of traffic and dramatically reduce accident rates by up to 70%.

Dr Richard Wellings, one of the report's authors, said: "Traffic management has spread far beyond the locations where it might be justified, to the detriment of the economy, environment and road safety."
To an extent, the report has generated wider support. Steve Gooding, director of the RAC Foundation, told Driving.co.uk that if anything, the report may understate the rise of the traffic light.
"The first lights were introduced in the 1920s and today about half are at junctions; the remainder are at stand-alone pedestrian crossings," said Gooding. The RAC Foundation believes that signals have grown in number by around 30% since 2000.
The RAC Foundation believes that signals have grown in number by around 30% since 2000
Traffic lights come at a cost in more ways than one. Once purchased, they require extensive work to be installed and maintained. For example, in London, responsibility for their upkeep falls to Transport for London. It says that its annual budget for maintaining the capital's 6,000 signals is nearly £40m.
However, the cost of ripping them all out and replacing signal-controlled junctions with shared spaces – infrastructure designed to minimise the separation of vehicles, pedestrians and cyclists – would make such a sum seem like a drop in the ocean.
Today, local authorities apply to central government for grants which fund traffic management schemes. The Department for Transport says that local councils are responsible for managing their road networks, and balancing the needs of all users.
"We provide guidance on designing and implementing measures but it is up to the authorities to decide how best to implement them," said a spokesman.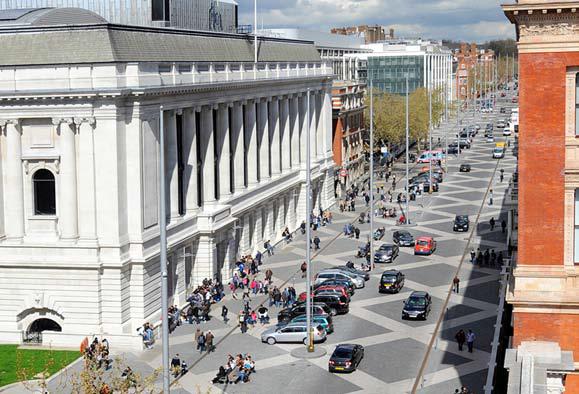 In the London Borough of Kensington and Chelsea, Exhibition Road at the heart of the capital's museum quarter, was turned into a shared space (above). The half mile stretch took three years to complete, cost nearly £30m and was hoped to cut traffic levels by 30%.
Kerbs, barriers and 'street clutter' were removed, and the architect behind it, Jeremy Dixon, claimed at its opening that: "When the rules by which traffic normally operates are removed — signs, barriers and kerb markings — drivers become more observant. They use the road more like pedestrians."
Shared spaces such as Exhibition Road often are also said to keep traffic flowing at higher speeds, especially outside of rush hour.
"Junctions are where most crashes occur because vehicles and people are crossing each other's paths. Traffic lights help to control this risk." – RoSPA
"The evidence of shared space schemes shows the transformational benefits of less regulated approach, whilst the removal of a high proportion of traffic lights would deliver substantial economic and social benefits," argues Dr Wellings.
However, Kevin Clinton, head of road safety at the Royal Society for the Prevention of Accidents (RoSPA), believes that getting rid of traffic lights wholesale is likely to increase crashes and casualties.
He told Driving.co.uk: "Junctions are where most crashes occur because vehicles and people are crossing each other's paths. Traffic lights help to control this risk.
"A very careful risk assessment should be conducted at any site where removing traffic lights is being considered to assess traffic levels and speeds, and especially cyclist and pedestrian activity, sightlines, and all the reasons why traffic lights are at that junction in the first place. It may also be necessary to re-design the road if the lights are removed, therefore the cost of any mitigating measures would also need to be factored in."
Gooding also says there's no need to engage in "wholesale culling of lights". Instead, congested streets could be improved through widespread use of modern technology:
"All drivers will know of junctions where, outside of rush hour, the signals appear to be controlling one man and his dog. Modern systems are capable of sensing and responding to the vehicles around them."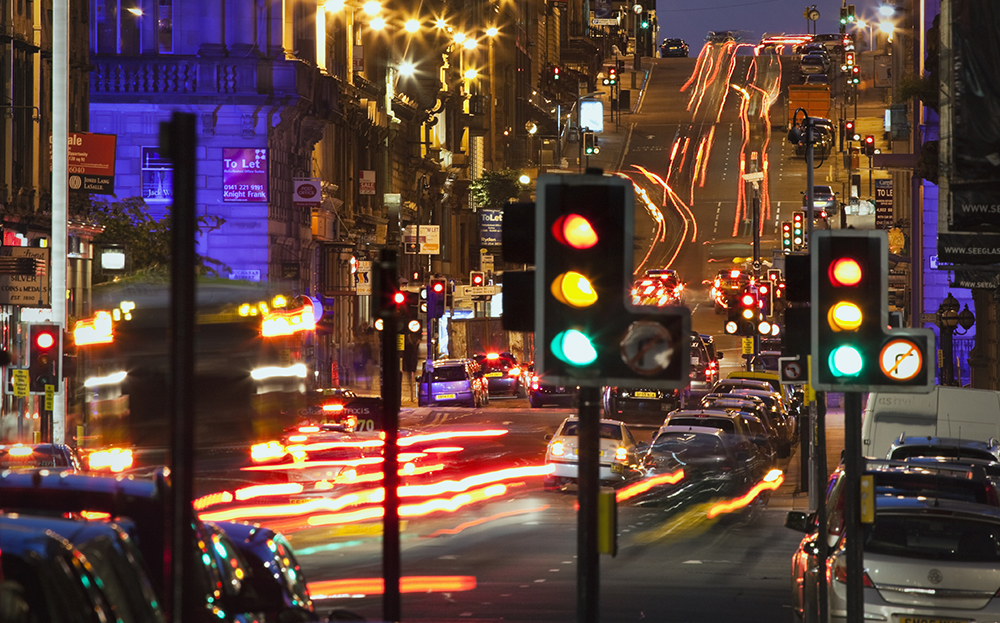 Graham Muspratt, Group Product Manager for Clearview Traffic Group, a Bicester-based maker of vehicle detection systems used in the latest generation of smart traffic lights, says the most efficient method of managing traffic flow is to measure it at every approach to a junction and have responsive traffic lights.
The latest signals use wireless technology linked to magnetometers installed up to 300 metres before a stopping point. Older vehicle detection systems were physically linked to lights and limited to a range of 100 metres. Other lights are simply phased by time.
While opinions are divided between the experts, traffic lights are going nowhere soon. For drivers who may despair at being held up at the lights, at least technology is helping ensure that the latest generation of signals don't leave drivers seeing red all the time.
Also read:
---
Browse NEW or USED cars for sale on driving.co.uk
---