The weird, wacky and must-have cars at the 2015 Geneva motor show
Catch up with all the latest, and strangest, new models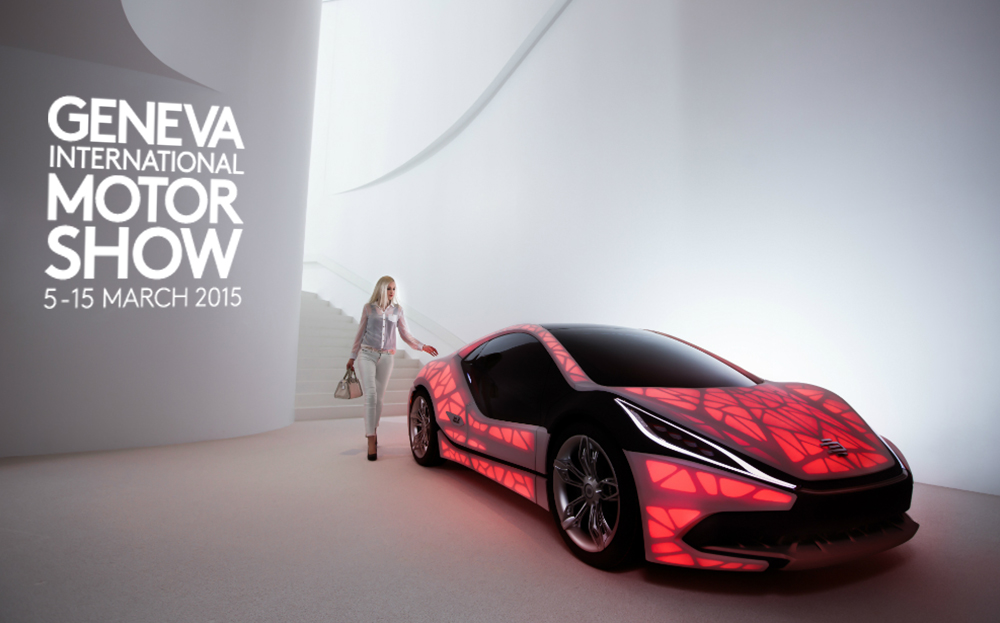 DRIVING HAS reported extensively on the main attractions from the 2015 Geneva motor show, but as always, there are many more concept cars – teasing hints of future models to be launched by a car company – and production cars that can be found in the vast exhibition centre that sits a short drive from the shores of Lake Geneva.
These are the weird,  wacky and must-have cars that caught our attention…
---
Search for and buy your next car on driving.co.uk
---
Aston Martin DBX
Electric "crossover" sends shockwaves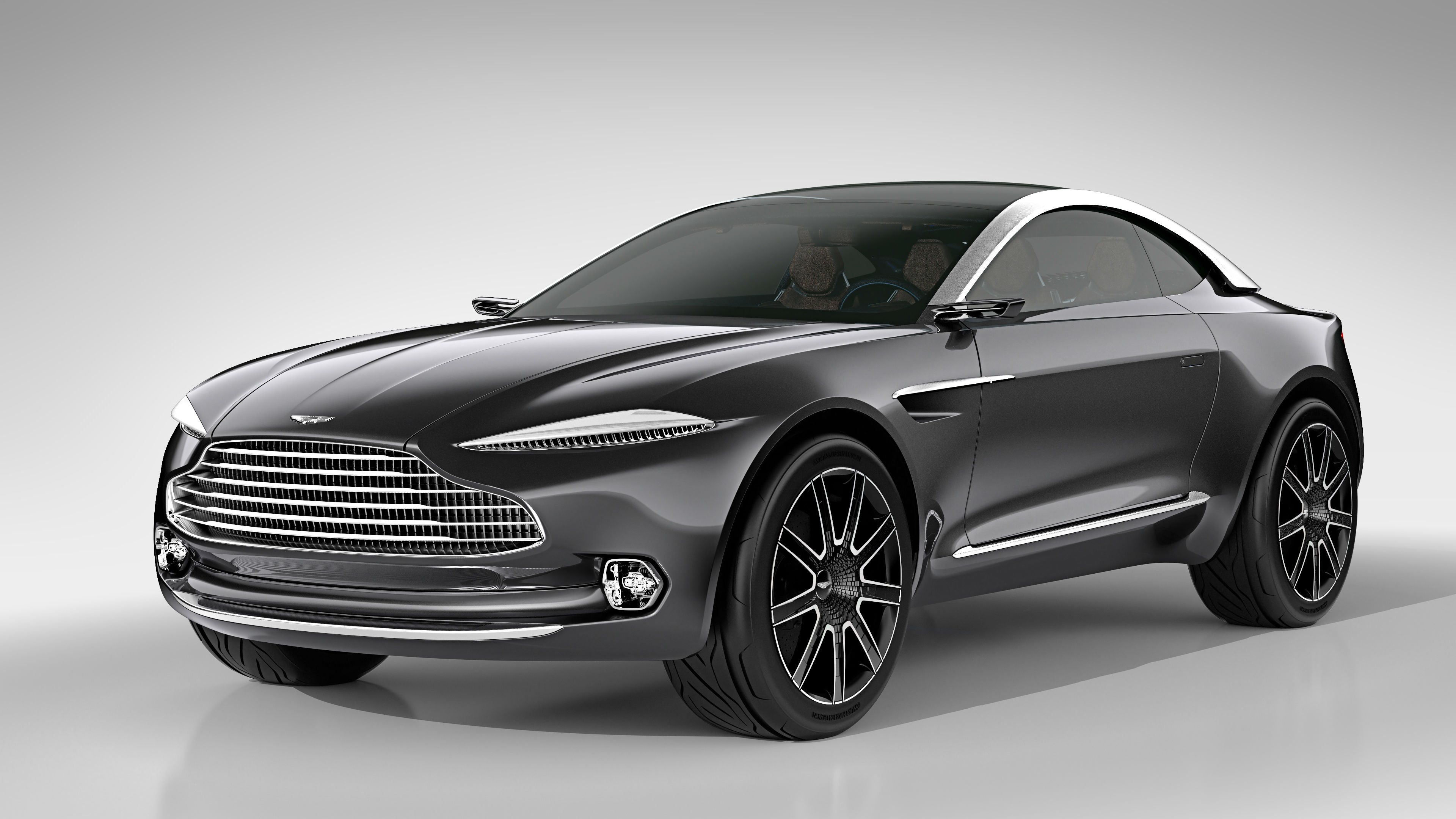 The DBX concept car – a proposal to build a cross between a luxury saloon and an SUV – may have featured four-wheel drive, an electric powertrain and solar cells to run the air conditioning when the car is left parked, but there was only one question on everyone's mind at the Geneva motor show: does it look any good?
As ever, that's open to interpretation. However, Marek Reichman, the head of design for the British sports car maker, said that the "crossover" body style would evolve further to offer five doors and more practicality, moving it further away from the drop-dead gorgeous styling that Aston Martin sports cars are famed for.
That's fine by Andy Palmer, the new boss of Aston Martin (formerly of Nissan). He believes that a wider range of cars is called for if the company is to reach new customers, make money that can be reinvested in developing its cars and, ultimately, stay in business.
'Audi' Gea
Drivers can take a back seat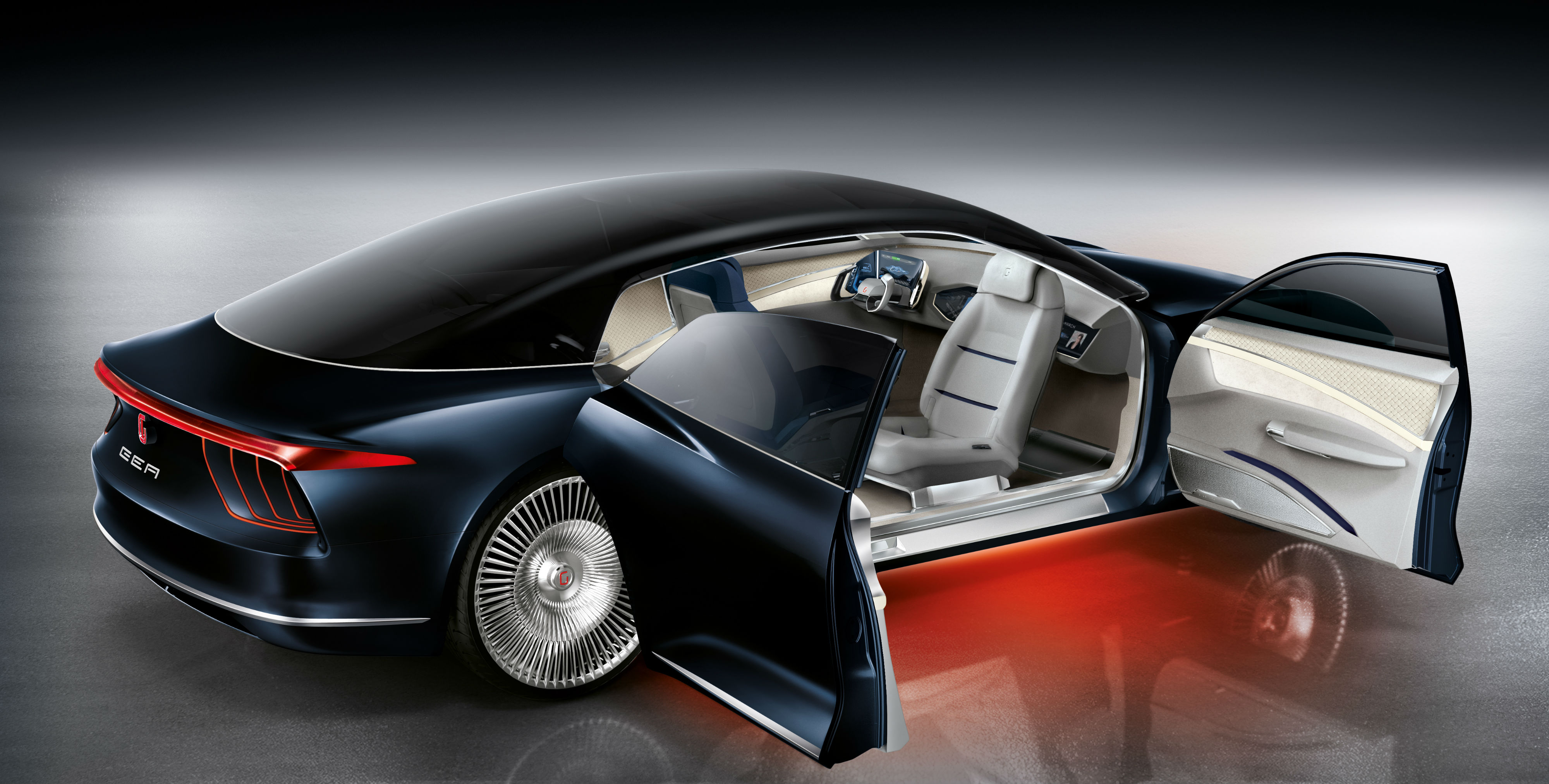 It may not have the familiar four rings of the Audi badge on its bonnet, but the Gea concept car has been designed by Italdesign Giugiaro, a styling house owned by Audi. It attempts to answer the question that many drivers have been asking: what will we do if cars drive themselves?
Apparently, in autonomous cars like the Gea, we will be able to choose between "Business, Wellness and Dream" operating modes. So as the electrically-powered Gea drives itself, you could sit in the back preparing for the morning management meeting by using a host of in-car gadgets and connectivity. Then, on the way home, the seats transform into an onboard gym, so that you can get the look of a Men's Health cover star. Maybe.
As for the dream setting, imagine a fully reclined first class seat from the latest airliner and you get the picture.
EDAG Light Cocoon
The disco roadshow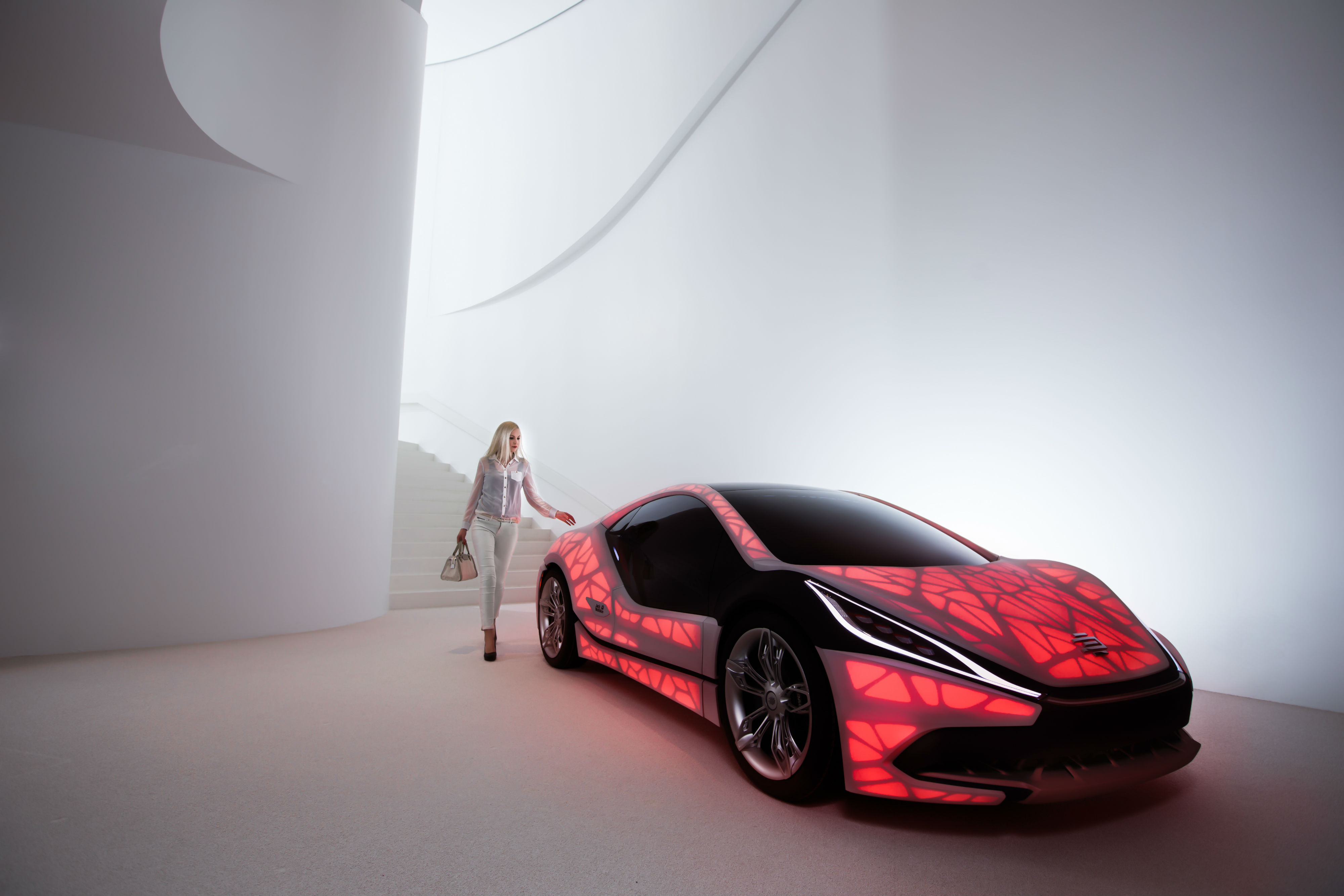 We've all wondered why we can't drive a dance floor from a Japanese karaoke bar – haven't we? Well, now it's possible, thanks to the Light Cocoon from EDAG, a German engineering consultancy to the car industry. It is intended to show off a new type of lightweight construction – one which, in simplistic terms, is like pulling sheets over the poles of a tent.
As much as car customization companies would like to get their hands on this, the chances of a giant disco inferno car reaching showrooms are slimmer than children not being embarrassed by their parents dancing.
Infiniti QX30
A posh Nissan Qashqai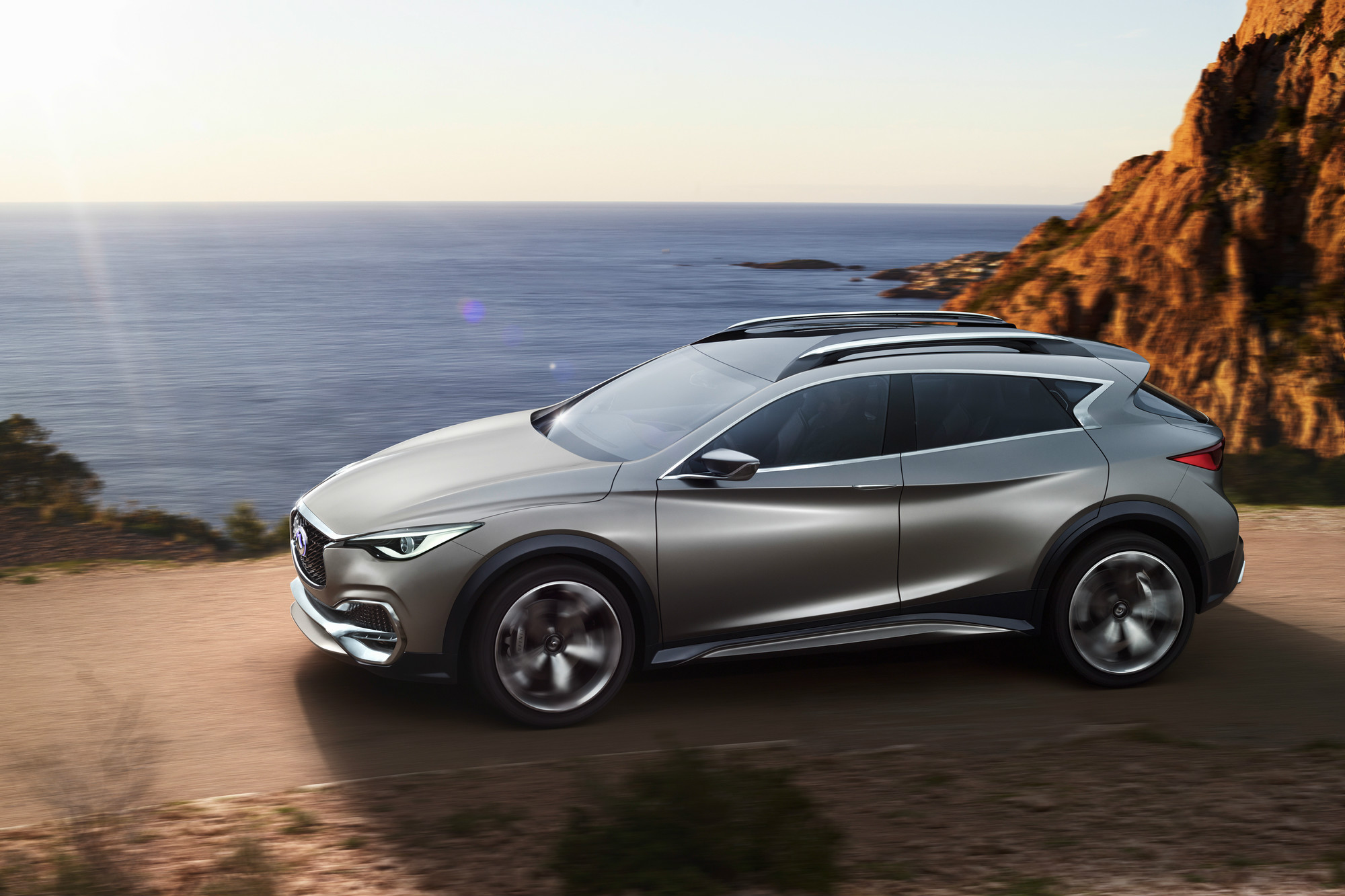 Infiniti isn't the first and won't be the latest car maker to roll out a new SUV that's ideally suited to the rough and tumble of the school run. Its QX30 concept is about the size of a Nissan Qashqai and, should it go into production (highly likely), could be built at Nissan's Sunderland factory, where the new Q30 hatchback will be made. The latter will give Infiniti a badly-needed competitor to the VW Golf, Audi A3 and BMW 1-series.
The QX30 SUV is likely to be offered with a choice of front-wheel drive or four-wheel drive, and the company will be hoping it can help improve UK Sales, which were under 750 cars last year.
Kahn Flying Huntsman 110 WB 6×6
Excess all areas
Subtle, it ain't, but that's precisely the point of the Huntsman: to fulfill the fantasies of extroverts. It is made by Kahn Design, a British company that modifies a wide range of cars, is based on the Land Rover Defender 110 and no, your eyes aren't playing tricks on you, it really does have six wheels.
If there is enough demand for this concept, Kahn says it would like to build a limited number as an alternative to the Mercedes G63 AMG 6×6, which costs around £350,000.
Kia Sportspace
Limbering up for a sporting contest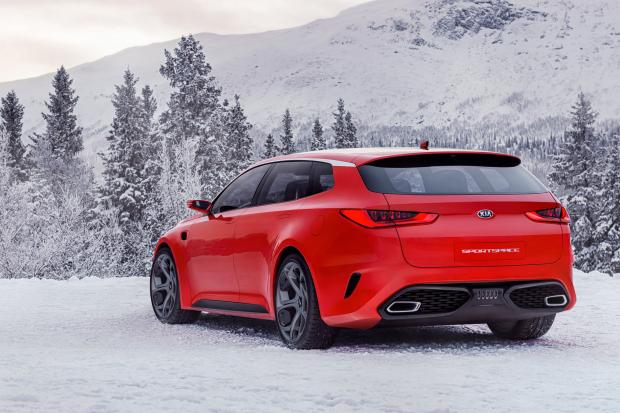 Kia wants to throw off its glasses, tear open its shirt and leap out of a phone box like a superhero on a mission to save the world from bland cars. The Sportspace concept is a taster of where the company would like to go, namely in a more sporty direction.
It uses a diesel-electric hybrid drive system and most likely previews the next-generation Optima and any estate version, which means something like it could go on sale within the next couple of years.
Mansory G63 Sahara Edition
Now you see it, now you, er, still see it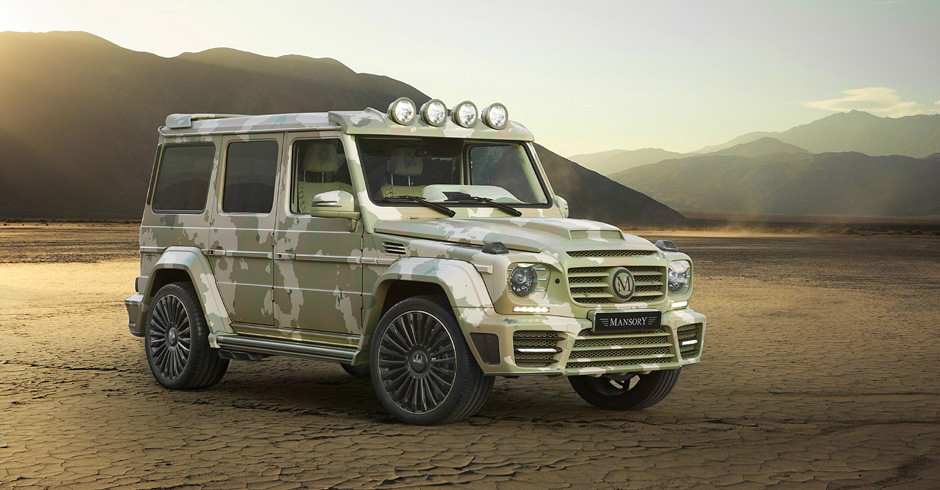 Hiding cars in the desert is a trick the SAS is good at, but it paints its Land Rovers pink – the best colour to blend in with the sand, apparently. Mansory's G63 Sahara Edition, on the other hand, is unlikely to blend in anywhere it goes. (Well, with the possible exception of a P Diddy video.)
If you think the camouflaged bodywork is something, wait until you see the interior; the seats and doors have been embossed to look like an eagle spreading its wings. To top the lot, Mansory, a German tuning company, has turned up the bi-turbo V8 engine to over 800bhp.
Mercedes-Maybach Pullman
"You can't park there"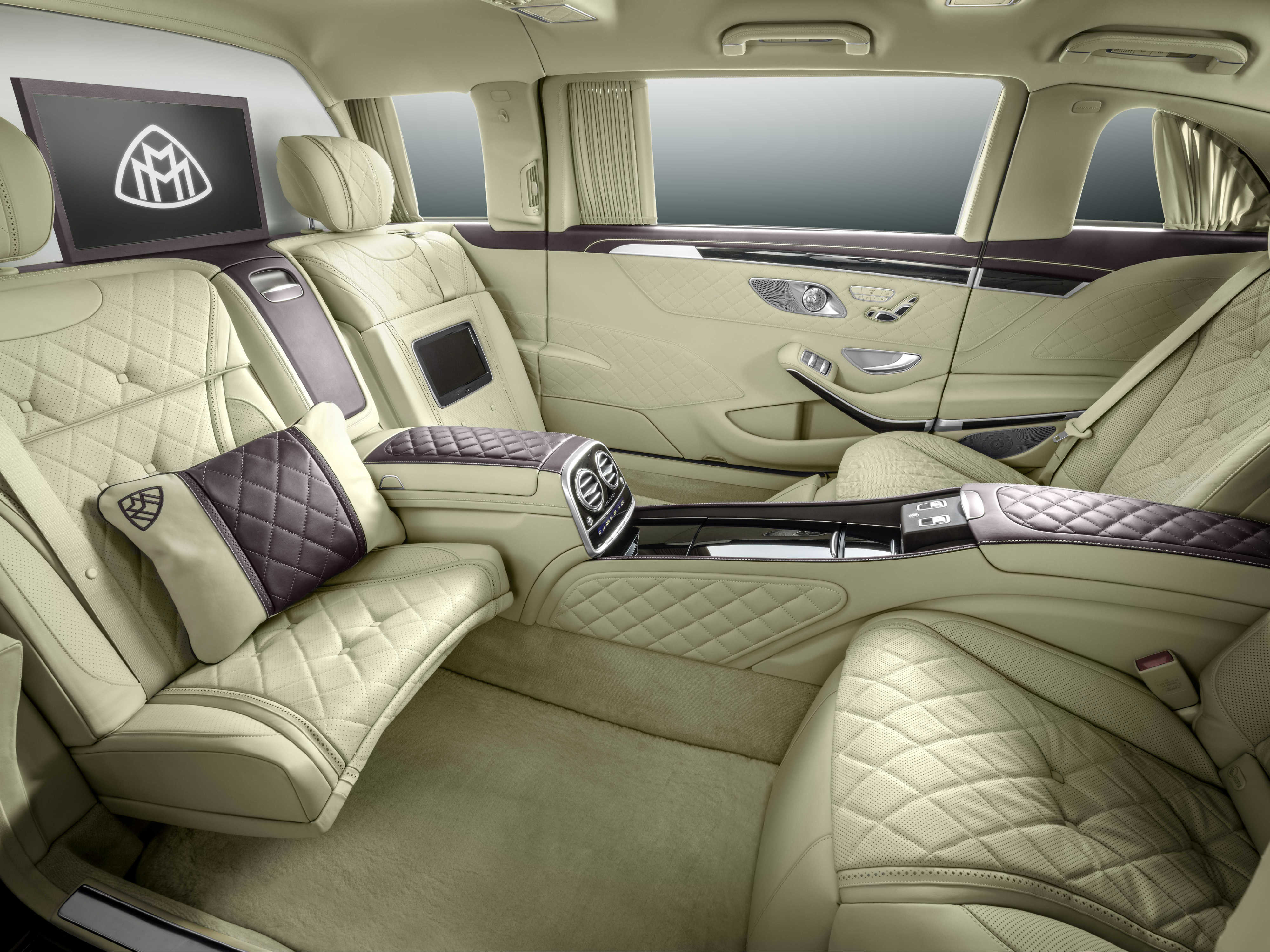 Drivers: never moan about the meagre size of parking spaces again… the Mercedes-Maybach Pullman is here, and it promises to raise the stress of squeezing in to a parking space to an entirely new level. Still, that's unlikely to trouble anyone buying a new Pullman, as their chauffeur will take care of such mundane matters.
It measures 6.5m long (roughly two and a half Smart Fortwos) and features the sort of lavish interior that is in keeping with private jets and Sunseeker yachts. The price isn't all that different to such extravagances, either: from over £360,000.
Morgan Aero 8
British sports car is as quirky as ever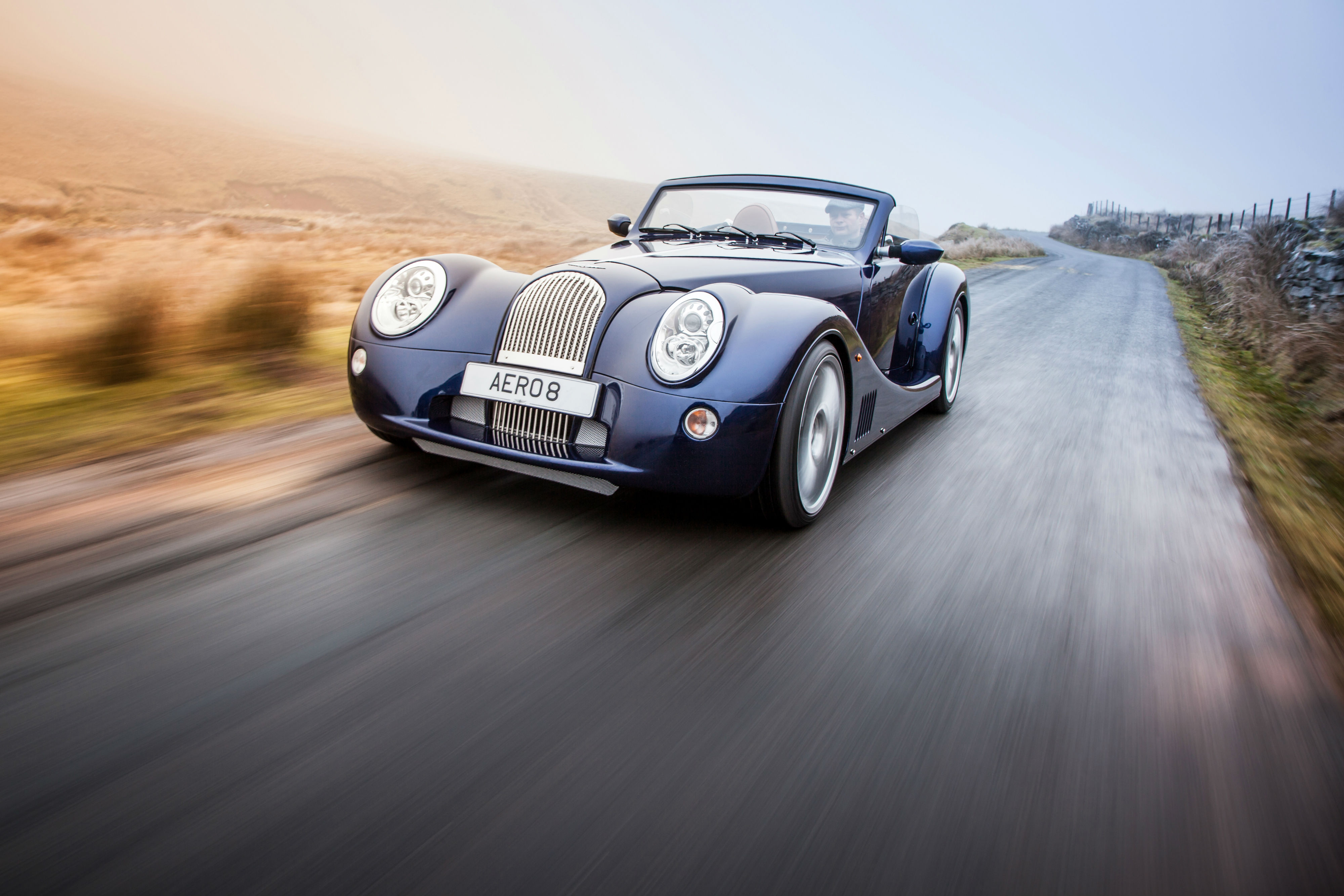 Flat caps and string-backed driving gloves at the ready: Morgan has launched a new Aero 8. The aluminium chassis – no wood on this model – and 367bhp BMW V8 engine are said to be improved, and the addition of some modern conveniences such as a touchscreen infotainment system may have some Morgan fans spluttering into their brandy. Relax, it's still very much a hand-built car.
Expected to cost close to £80,000, the improved Aero 8 is available to order now.
Nissan Sway
No more cute and cuddly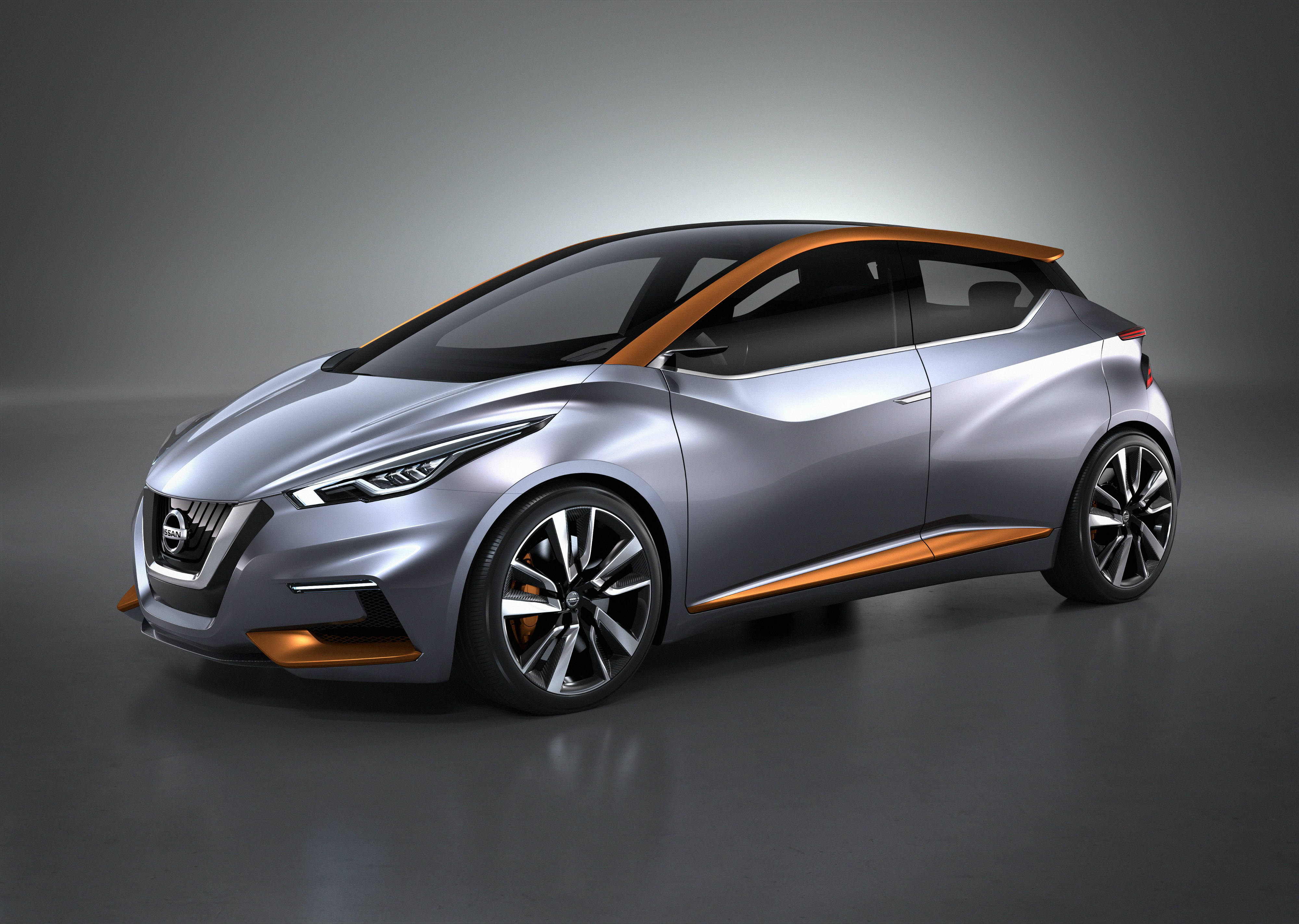 The Micra is best known as a cute and cuddly car beloved by retired types living on the Eastbourne seafront, but Nissan appears to want to change all that as it chases after younger customers. The Sway concept previews a new generation of small car that hopes to, er, sway younger drivers to choose a Nissan over a Fiat 500 or Mini.
Nissan has already proved that being bold and going in a new direction can pay dividends; the Qashqai and Juke SUVs have been a sales success.
If you like the look of the Sway, expect to see a toned-down version of it in Nissan showrooms late next year.
Phiaro P75 Cipher
Lightweight sports car from Japan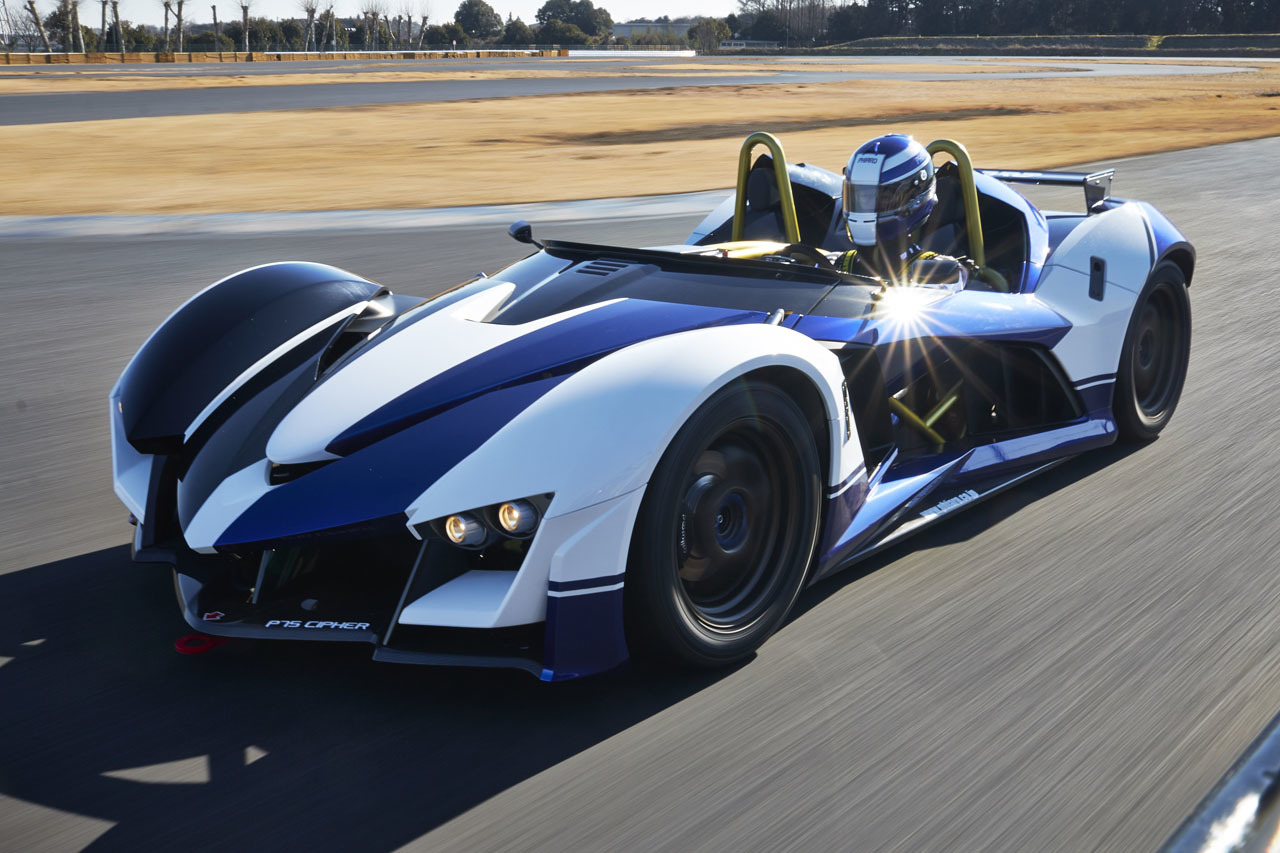 Weighing under 600kg, the P75 Cipher is the sort of sports car that has driving purists sit up and take notice. The Japanese sports car uses a modest 1.5-litre, four-cylinder petrol engine that produces 140bhp, a five-speed gearbox to drive the rear wheels and double wishbone suspension to control the wheels. In short, it's a miniature Le Mans racing car.
Unfortunately, there are no plans to sell it; the car is a showcase for Phiaro's engineering consultancy services.
Rolls-Royce Phantom Serenity
The £1m makeover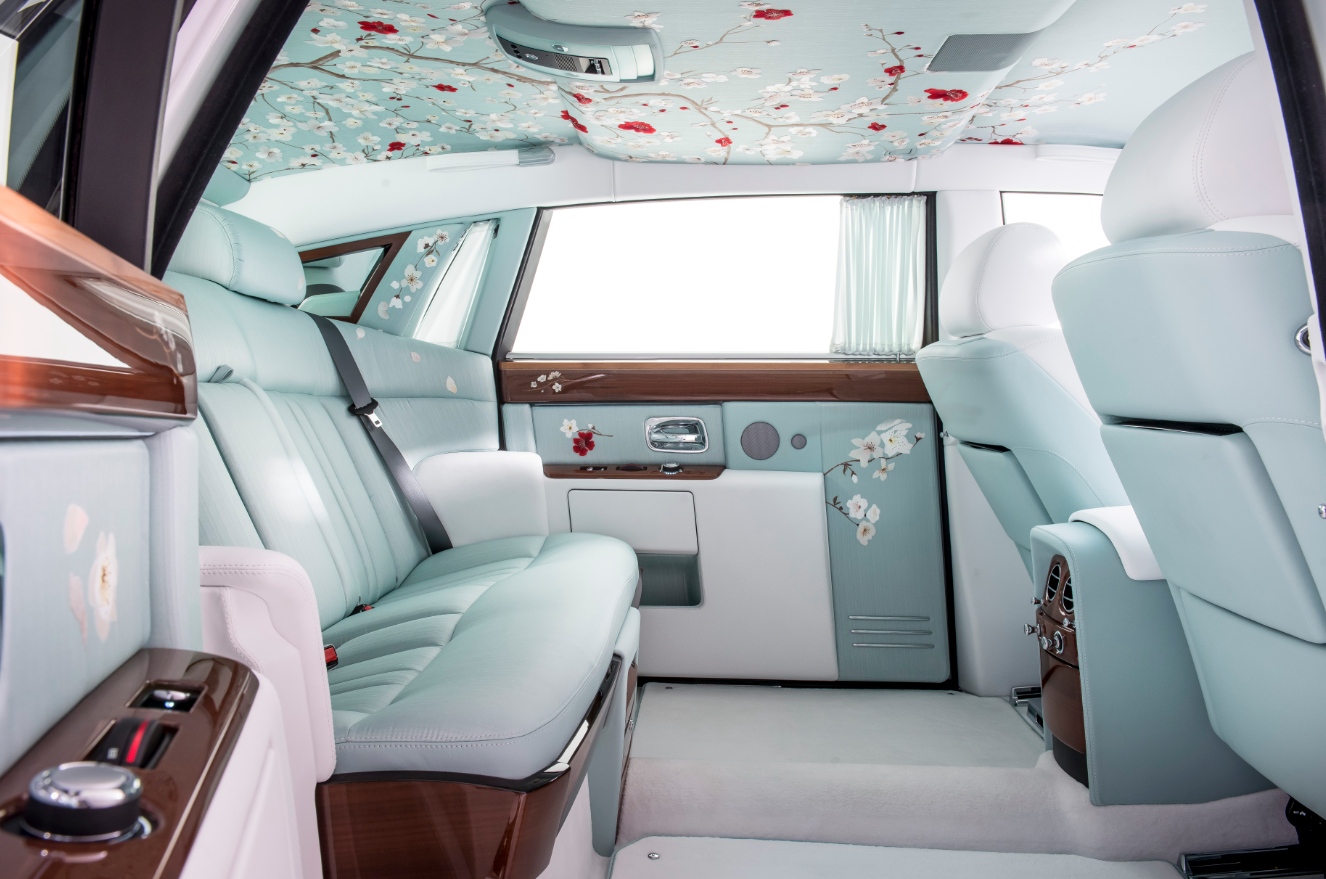 With approximately 85% of Rolls-Royce cars now ordered with some level of bespoke finish, the one-of-a-kind Phantom Serenity was displayed at the Geneva motor show to showcase the talents of the craftsmen at Rolls-Royce and entice customers for whom money is no object.
The £1m project took a year to complete, and involved sourcing silk from China, sending it to one of Britain's oldest mills, in Essex, where it was woven into fabric before embroidery and hand painting could take place. Giles Taylor, design Director of Rolls-Royce, says the oriental theme is inspired by the interiors of elite Rolls-Royce motor cars from the early 1900s.
Seat 20V20
Concept for a large SUV hints at things to come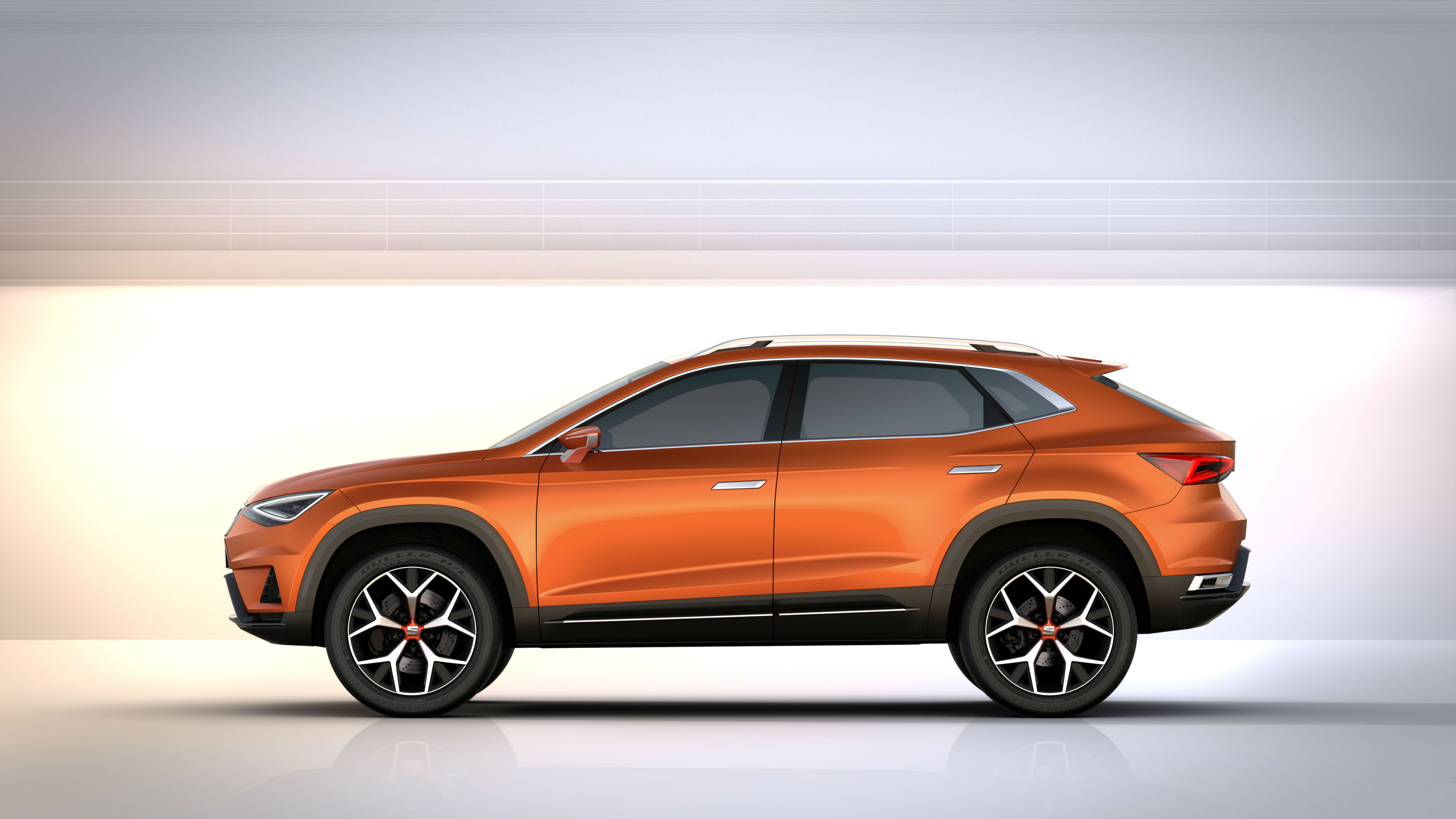 The Spanish car maker Seat has given a glimpse of things to come with the 20V20, a concept for a large SUV that's similar in size to the Volkswagen Touareg or new Land Rover Discovery Sport.
If the name is a hint, then expect to see a production version reach showrooms in 2020. Jurgen Stackmann, the head of Seat, has said that SUVs "are the next step for our brand growth."
Scuderia Cameron Glickenhaus SCG003
Coming to the Big Apple soon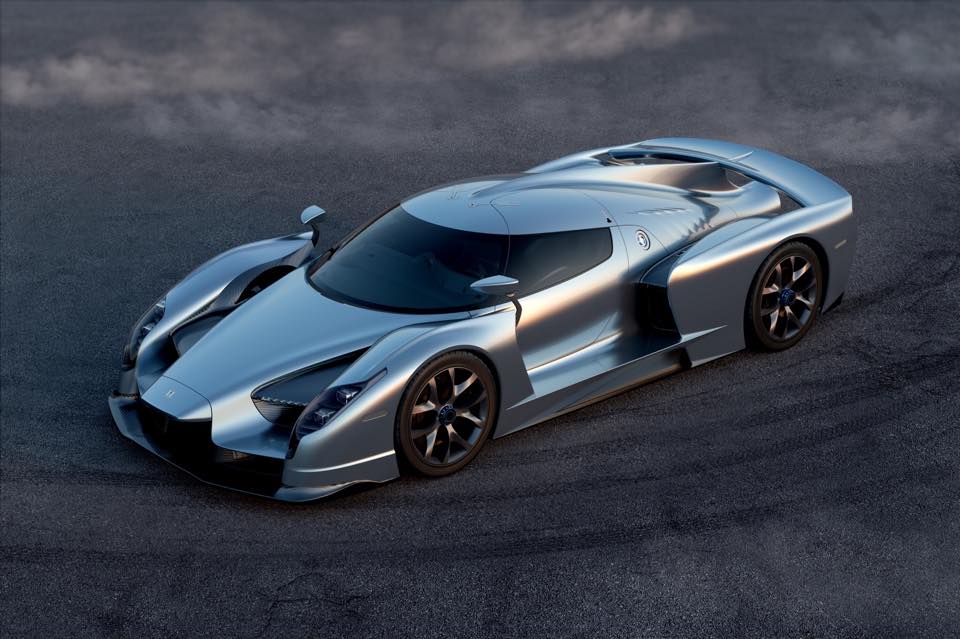 The SCG003 is what happens when the imagination of a film director turned financial investor runs wild: a Le Mans-style racing car that, says the maker, can be driven on the road. To prove his point, James Glickenhaus, the man behind the car, will race the Competizione version at the Nürburgring 24 hour race, and then drive the Stradale road-going version through New York later this year.
There will be a choice of engines for the Stradale, and it will cost over £1.5m.
Subaru Levorg
Sports estate for UK drivers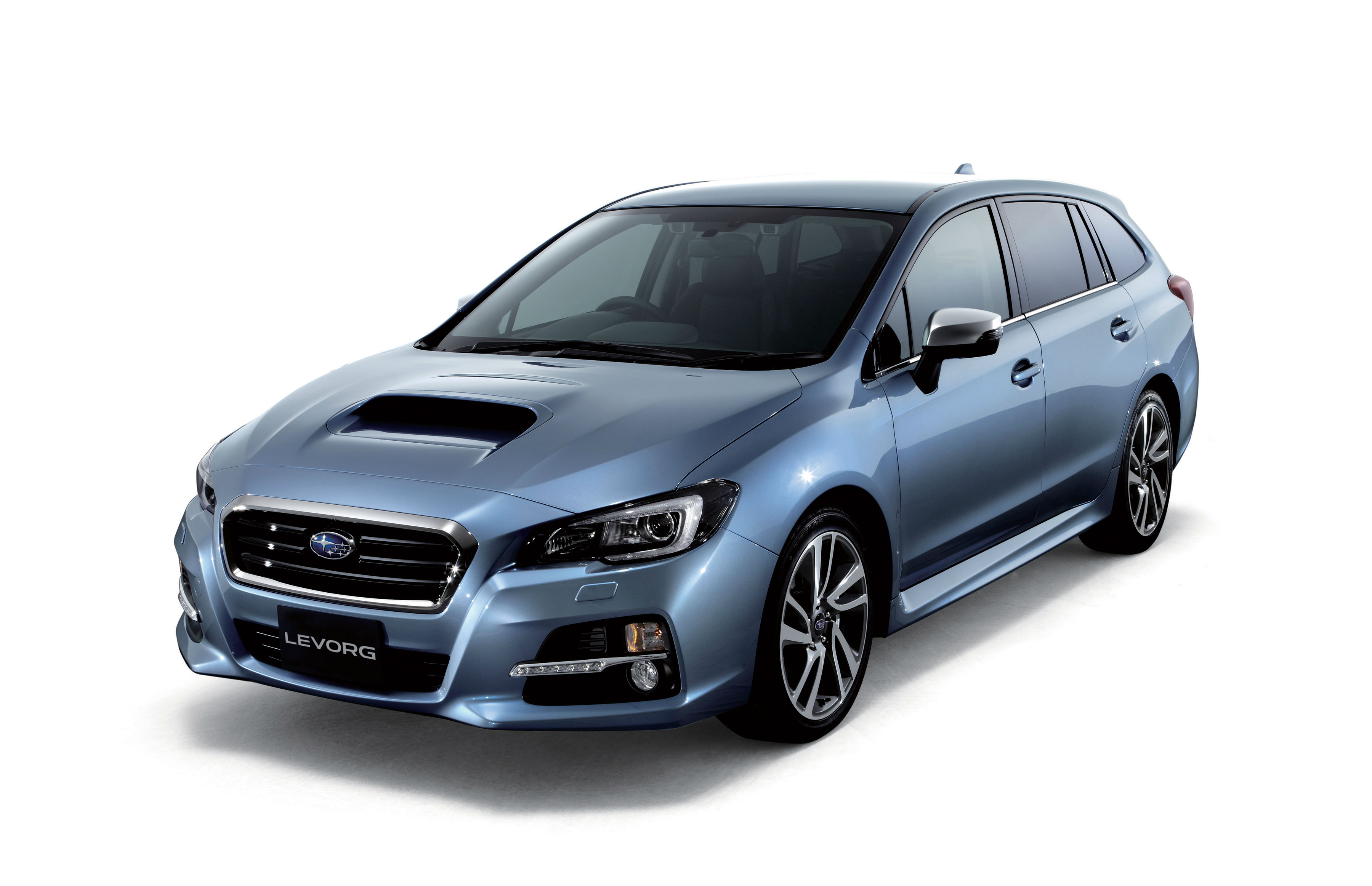 If the proverbial Subaru shop window has been gathering dust, the new Levorg is the car that could freshen things up. It's about the size of a Skoda Octavia estate and features a 1.6-litre, turbocharged flat-four cylinder petrol engine. Four-wheel drive is fitted as standard, so packing the car for the ski run to the Alps or just getting back safely from Waitrose in the rain should be where the Levorg performs well. Prices, specifications and an on-sale date are still to be confirmed.
Suzuki iM-4 4×4
Tiny 4×4 is tougher than it looks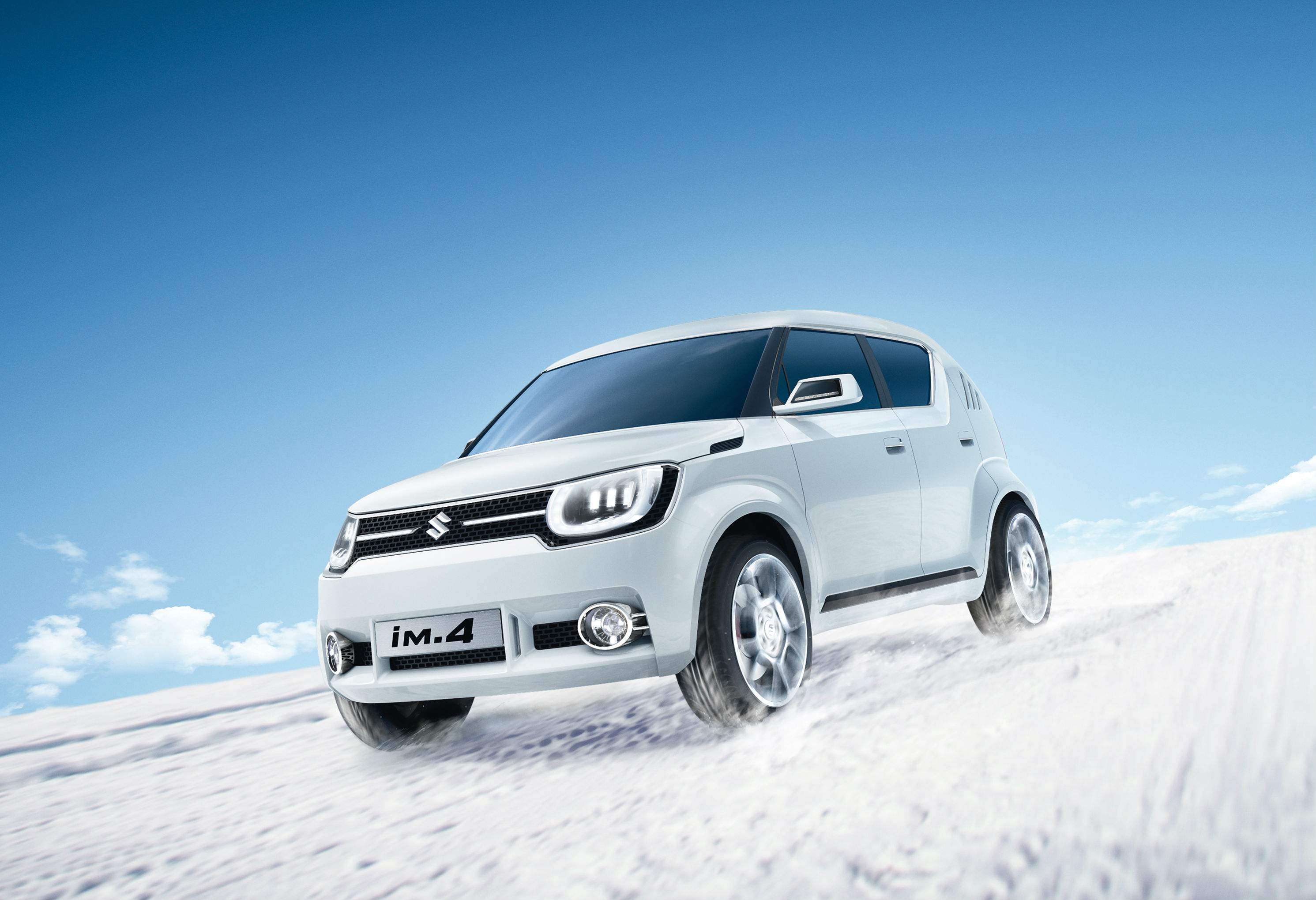 Titchy 4x4s are few and far between. Suzuki's Jimny is one, but it dates back to 1998 which makes it positively ancient compared with most cars on sale. The iM-4 4×4 (a prize goes to any manufacturer than can work more "4s" into a car's name) previews the Jimny's replacement.
We like it rather a lot; the car looks like a Kia Soul that's shrunk on a hot wash and Suzuki says it is built on a new platform that is stronger, safer, lighter and able to give a better driving performance. It is anticipated to go on sale next year.
VW Sport Coupé Concept GTE
Stylish saloon passes as a coupé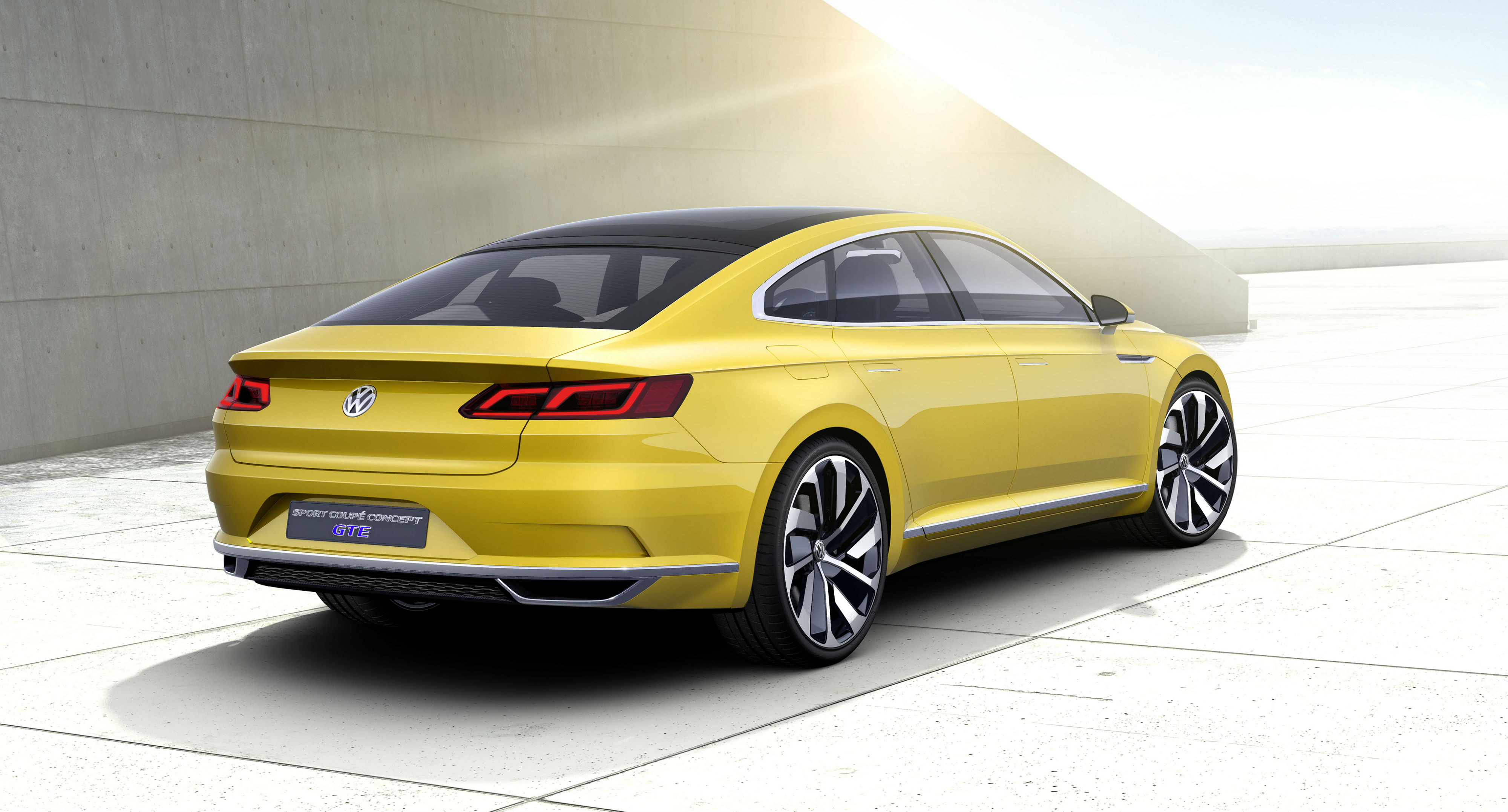 Volkswagen has only recently launched its latest, seventh-generation Passat, but the ambitious car company isn't about to stand still: the Sport Coupe Concept GTE previews the next generation Volkswagen CC (formerly Passat CC), a four-door saloon that's styled to look like a coupé. It's likely to go on sale toward the end of this year.
This car is a plug-in hybrid that uses a V6 TSI petrol engine and a pair of electric motors to generate 375bhp and give the potential, says VW, for 141mpg.