News: Brabus unveils even more outlandish G63 AMG 6x6 Red Carbon
The antidote to sensibility
---
Published 22 December 2014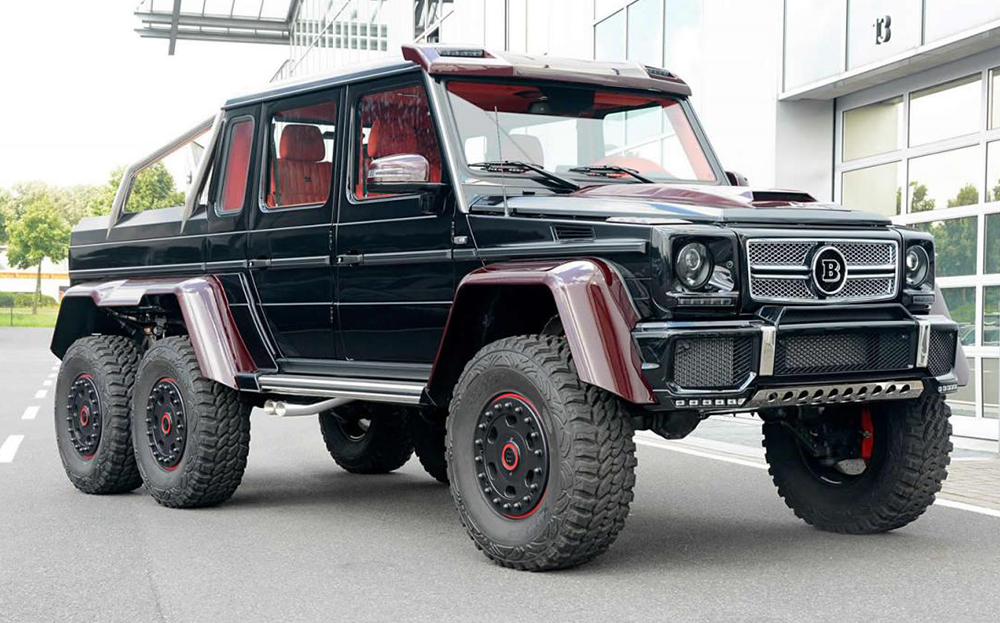 IT HAS six wheels, a 5.5-litre V8 engine and the sort of styling that makes military-grade vehicles red-cheeked with embarrassment, but German tuning firm Brabus felt the G63 AMG 6×6 could be even more outlandish.
---
Search for and buy your next car on driving.co.uk
---
The automotive artisans have already had their wicked way with the £370,000 six-wheeled Mercedes brute, boosting the standard 536bhp up to 690bhp (and 708lb ft of torque) with the release of its Brabus 700 special.
But now, in time for Christmas, the tuner has launched the even more garish Red Carbon special edition. It adds lightweight scarlet hues to the bonnet, wheel arches and swathes of red leather inside.
The Brabus 700 Red Carbon is merely a styling update to the previously fettled goliath but customers will still enjoy a 0-62mph sprint in just 7.4 seconds and a top speed that is sensibly limited to 100mph.
Official economy figures aren't quite as impressive, with Brabus confirming the quad tailpipes emit a shocking 397g/km CO2 and the big truck returns a combined fuel economy figure of around 12mpg.
Brabus will sell you one of the monster machines for £453,326 but a spokesperson for Mercedes-Benz said it would not bring a Brabus version of its G63 AMG 6×6 to the UK. "If one came to the UK it would be a personal import," the spokesperson added.
Video: Top Gear tests the G63 AMG 6×6