Tesla says all its new cars are now capable of full self-driving
Tech upgrades can negotiate roundabouts and traffic signals
---
Published 20 October 2016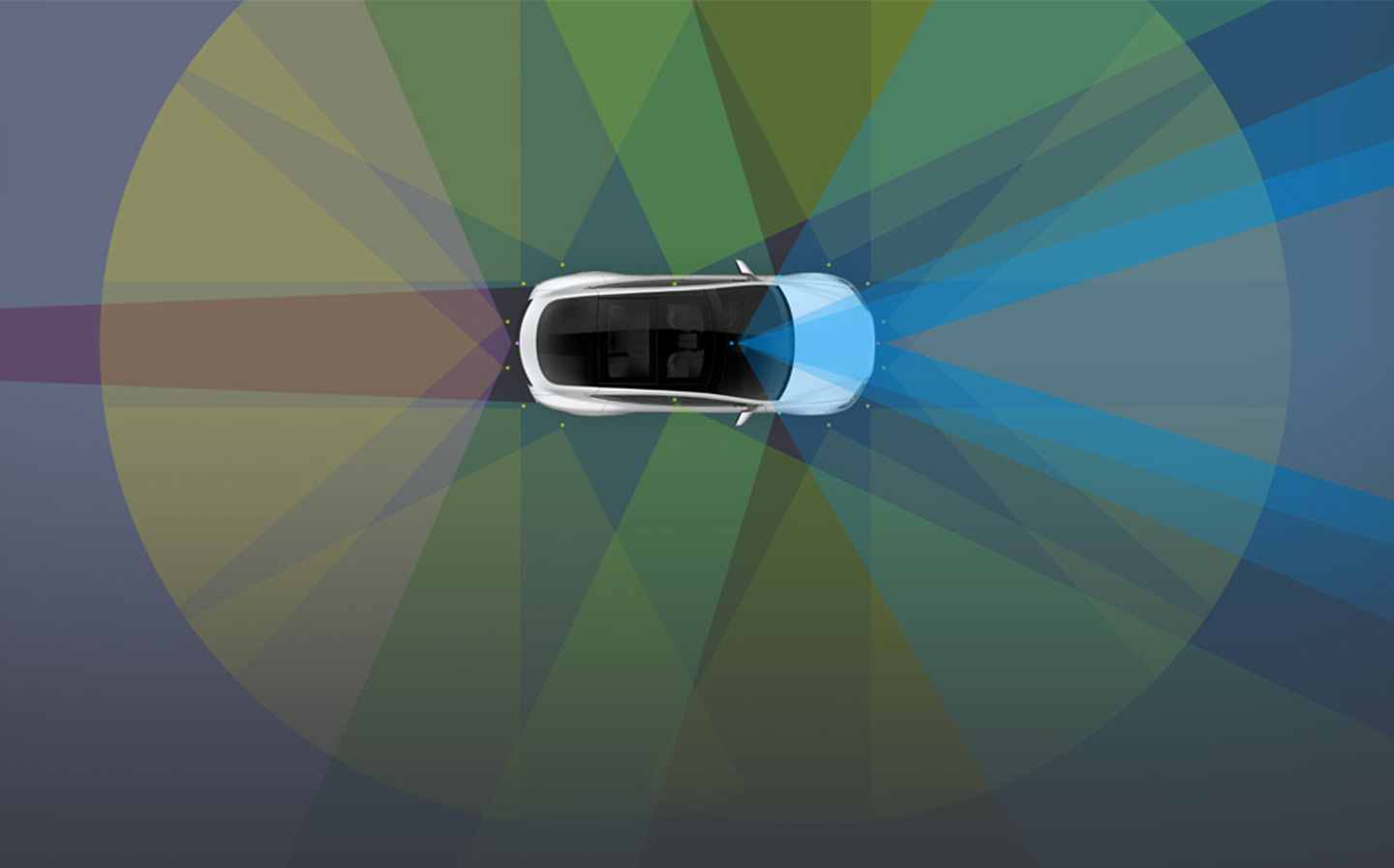 WHILE THE rest of the world agonises over self-driving car legislation and moral dilemmas such as whose safety — that of pedestrians or occupants — should be prioritised in a crash, Tesla is pushing ahead with fully autonomous vehicles.
The Californian electric car maker announced that, as of yesterday, all Tesla vehicles produced in its Fremont factory — including the coming Model 3, a rival to the BMW 3-series — will include the hardware needed to drive owners anywhere they want to go without any human input (other than programming the sat nav).
Before British drivers rush out and reserve their place in the queue for the first car capable of driving itself in all conditions, it should be noted that lawmakers are one step behind Tesla. It is not yet legal for British drivers to surrender all driving duties to their car.
---
View the Tesla cars for sale on driving.co.uk
---
All Tesla cars are now fitted with eight video cameras, which the car maker claims provide 360-degree visibility around the car for up to 250 yards. Twelve updated ultrasonic sensors add to the cars' enhanced "perception" of their surroundings. A forward-facing radar is capable of seeing through heavy rain, fog, dust and even the car ahead, Tesla claims.
The upgraded hardware is paired with an on-board computer more than 40 times as powerful as the previous generation, Tesla says. Its website tells customers: "All you will need to do is get in and tell your car where to go. If you don't say anything, the car will look at your calendar and take you there as the assumed destination or just home if nothing is on the calendar.
"Your Tesla will figure out the optimal route, navigate urban streets (even without lane markings), manage complex intersections with traffic lights, stop signs and roundabouts, and handle densely packed freeways with cars moving at high speed.
"When you arrive at your destination, simply step out at the entrance and your car will enter park seek mode, automatically search for a spot and park itself. A tap on your phone summons it back to you."
The company believes that its new self-driving cars will be "substantially safer" than ones controlled by humans.
However, while the upgraded Autopilot hardware is now built into all its cars, their software won't be updated until December this year. Even then, this will only enable certain "enhanced Autopilot" features, with further updates turning on capabilities as they are approved in local markets.
Tesla told us that "full self-driving capability" is a paid-for option on new cars and will probably be available at the end of next year, but British customers may have to wait for European type approval before the full system is available to them.
The company said there will need to be a fair amount of on-road "fleet learning" — cars uploading real-world data to the cloud — adding that the important message is that should a customer order a car today, it has all the hardware it needs for full self-driving. In other words: "They are future-proof."
In the UK, self-driving systems are regulated by the Department for Transport, which in July this year announced a consultation on changes to the Highway Code and insurance law.
The government says it is determined that Britain lead the way globally in embracing the safe development of driverless technology and has committed £50m from the Intelligent Mobility Fund, for research and development of "innovative connected and autonomous vehicle technologies". An additional £19m was set aside for the trial of driverless vehicles in Greenwich, Bristol, Milton Keynes and Coventry: tests began earlier this month.
The substantial upgrade of its driverless technology comes after a Florida driver was killed when his Tesla Model S crashed into the trailer of a lorry that was pulling across the road. The driver had been using the Autopilot self-driving system, which at the time was new and designed to work on motorways only. Tesla admitted that the Autopilot system might have been at fault because it failed to recognise the lorry's white trailer against a bright sky.
The Sunday Times raised concerns over Autopilot after testing it last November, when it failed to "see" a car approaching fast on the M4 and tried to pull out. Only rapid intervention by our driver averted a collision.
Tesla said: "Full autonomy will enable a Tesla to be substantially safer than a human driver, lower the financial cost of transportation for those who own a car and provide low-cost on-demand mobility for those who do not."