Lego unveils classic Chevy Camaro Z28 kit
'A small vicious animal that eats Mustangs for breakfast'
Lego has unveiled its latest classic car-inspired kit: a brick version of the 1969 Chevrolet Camaro Z28.
As with Lego's take on the classic air-cooled Porsche 911, builders of the Camaro have the choice of assembling it as a hardtop or convertible with the added option of exposed or hidden headlights.
The finished model measures just over 3.5in (10cm) in height, 14in (36cm) in length and 5.5in (14cm) wide and, as usual, the kit is phenomenally detailed and includes functional elements such as working steering, a detailed engine and opening doors.
With the body finished in gloss black, buyers also have the option of customising their Camaro with red, white or grey racing stripes.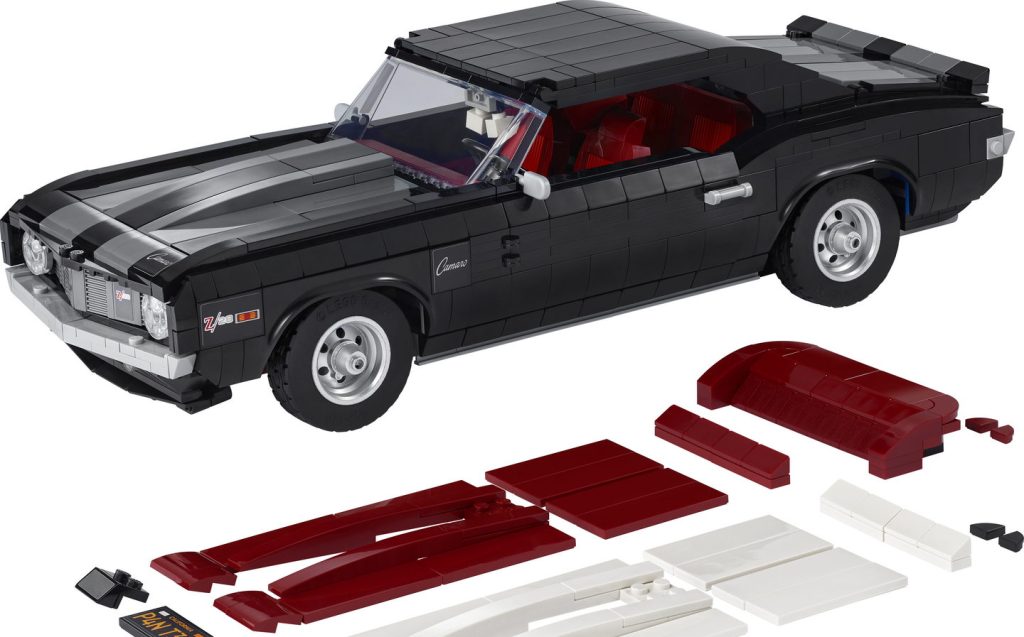 "The 1969 Camaro Z28 has been turning heads on and off the roads for decades, which is why we are so proud to see it come to life in a brand-new way via Lego bricks," said Harlan Charles, product marketing manager for the Camaro at Chevrolet.
"Anyone who loves the iconic design of the 1969 Camaro Z28 now has the thrill of building this set and displaying it in their home."
Based on the first-generation of Chevrolet's Ford Mustang competitor, the Z28 was conceived as a "race ready" version of the Camaro, powered by a small block 4.9-litre V8 engine producing 290bhp.
Also making the Z28 quicker than a standard Camaro was a higher compression ratio, forged pistons, an uprated crankshaft and dual Holley carburettors.
Apart from the 1,000 or so models fitted with big block 7-litre engines, the Z28 is the rarest example of the Camaro with just over 20,000 built in 1969 (the year on which Lego's version is based) out of a total of 243,000 Camaros.
"With its classic lines and sleek design, the 1969 Camaro Z28 is unrivalled in its elegance — which is why it was such a wonderful inspiration for this Lego design," said Lego designer, Sven Franic.
"By building this set, you can envision yourself at the wheel, and all but feel the rumble of the engine taking you down an open road."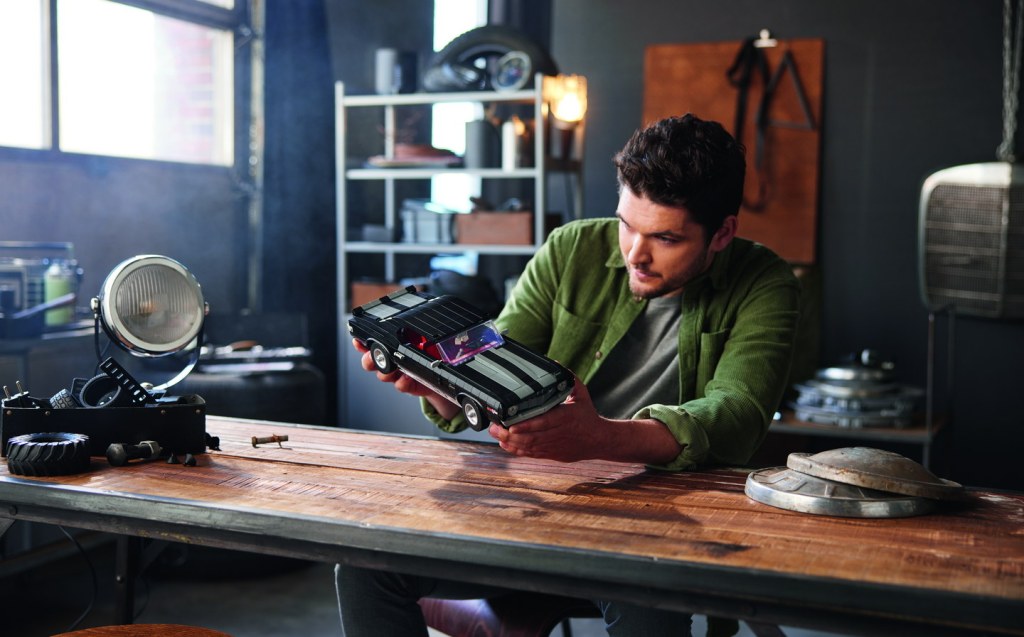 Well-received recent Lego kits have included a Vespa scooter, Optimus Prime from the Transformers series, the Porsche 911 and the utterly incredible (and, at £350, utterly expensive) Lego Technic Lamborghini Sián FKP 37.
Fans of Americana such as the Camaro have plenty of other options besides. There's also a Ford F-150 Raptor pickup truck and the Cadillac ECTO-1 ambulance from the Ghostbusters films. Regrettably, the recently released Back to the Future DeLorean time machine kit appears to be entirely sold out.
When one Chevrolet executive was asked what a Camaro actually was, he reportedly replied, "a small vicious animal that eats Mustangs for breakfast," and for those who'd like to recreate that classic sixties pony car battle on their bookshelf, there's also a 1,471-piece brick version of a 1967 fastback Ford Mustang.
Lego's 1,458-piece Camaro kit goes on sale from the Lego Store from August 1 priced at £149.99.
N.b. We may receive a small commission fee if you click on a link to an external website and purchase a product as a result, but these links are designed to make your life easier and it does not affect our editorial independence.
Related articles
Latest articles