Pothole compensation costs councils £8m in two years
Poor roads hammer cash-strapped local authorities
---
Published 21 January 2016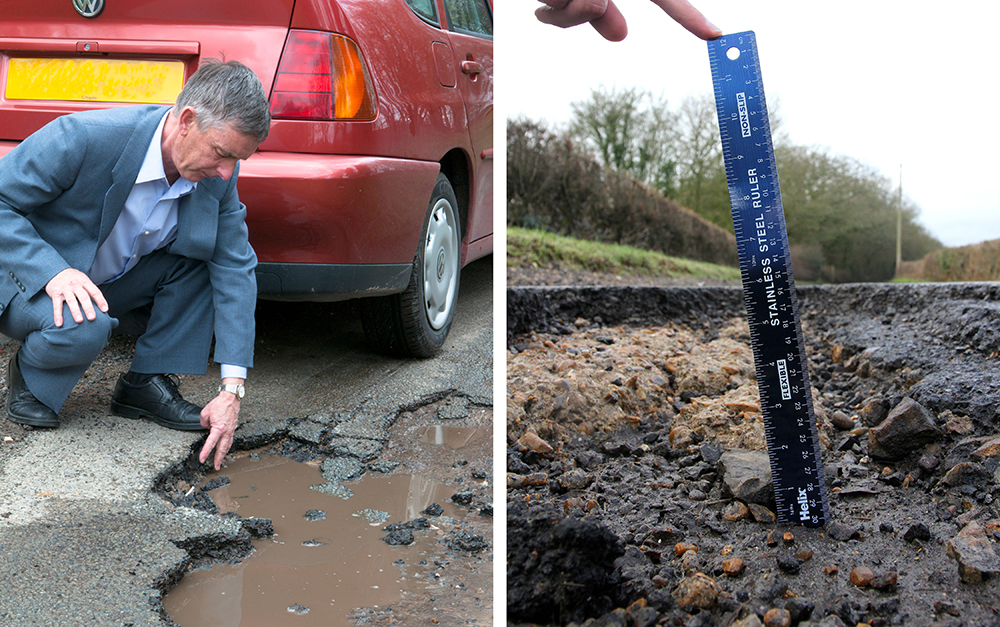 COUNCILS paid out nearly £8m over two years in compensation to drivers and riders who claim "pothole payouts", as the deteriorating state of Britain's roads and deepening budget cuts at local authorities bites hard.
---
Browse NEW or USED cars for sale on driving.co.uk
---
Research carried out by the Taxpayers Alliance, the pressure group that calls for greater fiscal transparency within Government, reveals that in the two years of 2013-14 and 2014-15, nearly £8m was paid out in relation to claims against potholes. This was broken down to £5.3m and £2.5m per year respectively.
The sum may not be as great as it was in 2012, when consumer group Which? highlighted how £22m was paid out in compensation, but it comes after budget cuts of 30% in the last parliament.
Taxpayers Alliance says that Britain is gripped by compensation culture. It suggests that a total of over £100m has been paid out over the past two years to settle all compensation claims.
Jonathan Isaby, its chief executive, said "Councils must do everything they can to ensure their mistakes and negligence don't result in such large bills for hard-pressed taxpayers — and take appropriate action against staff whose actions result in costly claims.
"We must also root out those who are playing the system with spurious demands for taxpayers' cash."
Also read: