News: Pothole miracle machine offers a quick fix for Britain's broken roads
With around 2m potholes to fix, these new pothole repairing machines will be kept busy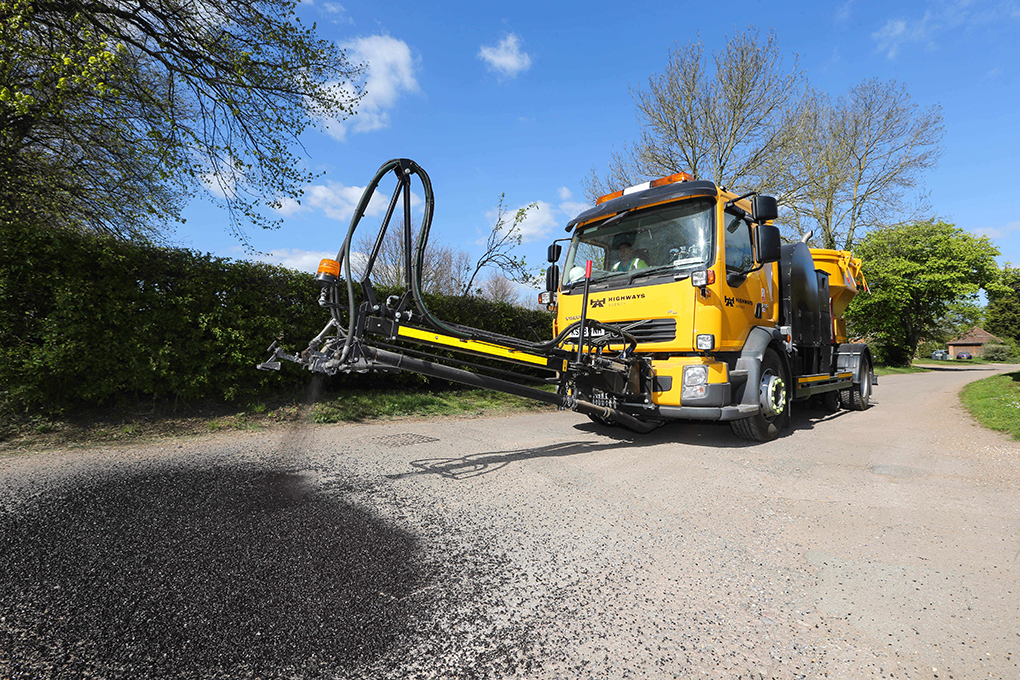 A CURE could have been found for the pothole plague that has seen British roads deteriorate to a state similar to those of Namibia.

Earlier this year, a report by the World Economic Forum (WEF), an independent body that brings together business leaders, politicians and academics, claimed that the quality of Britain's roads was equal with Namibia's, and worse than that in Croatia and Chile.
The pothole epidemic in Devon has become so serious that the Hartland Town brass band, made up of 25 members, many of whom are in their seventies, has scrapped its annual procession for fear of tripping up and hurting themselves, The Times reported today.
Now a new design of "road patcher" has been introduced to the UK, which uses a robotic arm – dubbed the Dalek – to fix a typical pothole in just two minutes.
The invasion of the Daleks means the days of drivers getting held up at a contraflow set up around men with pneumatic drills and ear defenders could soon be over.
The manual labour process typically takes at least an hour, whereas the new road patchers take two minutes. An arm protruding from the front of the vehicle fills potholes with gravel and tar, and the operation is controlled from the cab of the lorry.
Two road patchers have passed trials held in Bedfordshire and will now be used to maintain the roads of Norfolk, Suffolk, Essex and parts of Cambridge, as well as those of Cambridgeshire, Hertfordshire, Bedfordshire and Milton Keynes. Each machine costs £250,000 and is operated by Amey, a contractor to the Highways Agency.
An estimated 2m holes were believed to blight British roads after the winter of 2013, requiring repairs of over £150m. If proved successful, the road patcher machines could not only speed up the process of battling the pothole plague but should reduce the cost of repairs.