Polestar 5 electric GT gets whopping 872bhp and new lightweight aluminium chassis
Debuted at Goodwood ahead of 2024 launch
The Polestar 5, an electric four-door grand tourer slated for launch in 2024, will feature an all-new lightweight bonded aluminium chassis and an 872bhp powertrain that will set the new high watermark for the Swedish brand's performance cars.
Unveiled at the 2022 Goodwood Festival of Speed, the Polestar 5 is described as an evolution of the Precept concept shown in 2020, and will be the third of three new models being rolled out by the Volvo off-shoot over the next few years. Polestar 3 will be revealed later this year, with production starting in early 2023, while the Polestar 4 is likely be introduced in late 2023. Both models are SUVs.
These follow the Polestar 1 plug-in hybrid coupé and the Polestar 2 electric saloon, which was launched in 2020.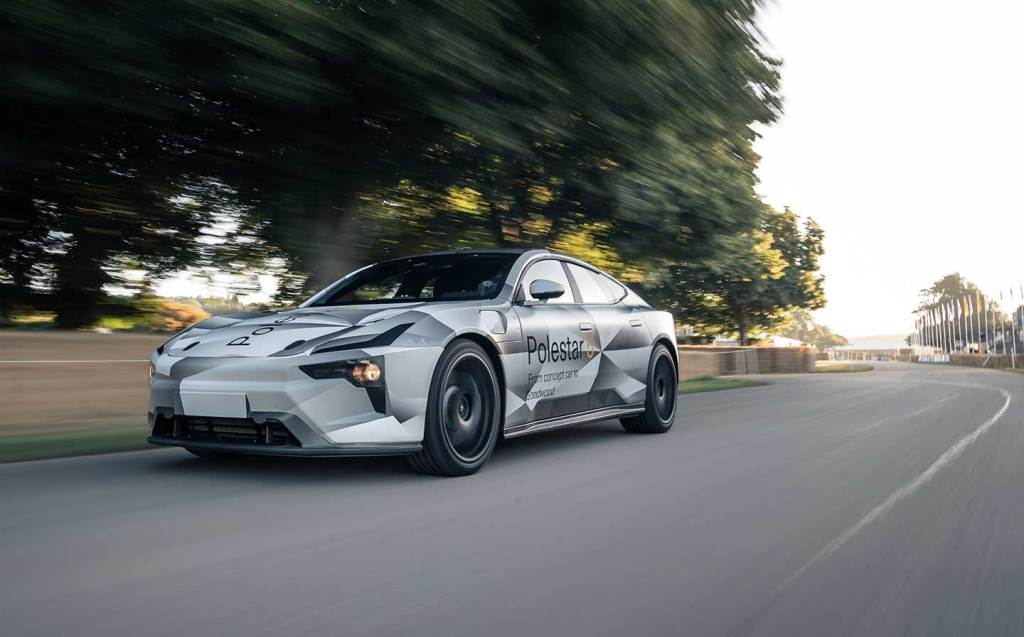 The new models are a step-change in engineering terms, Driving.co.uk was told, with the bonded aluminium vehicle architecture opening the door to the car maker's new SUVs, fastbacks and roadsters (such as the Polestar O2 concept), said CEO Thomas Ingenlath.
The Polestar 5's electric powertrain is still under development in Sweden but the power and torque targets are 650kW (872bhp) and 664 lb ft, making it considerably more powerful than a Ferrari 296 GTB plug-in hybrid supercar, which has a total system output of 818bhp.
The Polestar 5 will feature four-wheel drive, with a new electric motor powering the rear wheels and a second motor attached to the front axle. The car maker has also confirm it will feature an 800v electrical system to enable high-speed power delivery and recharging.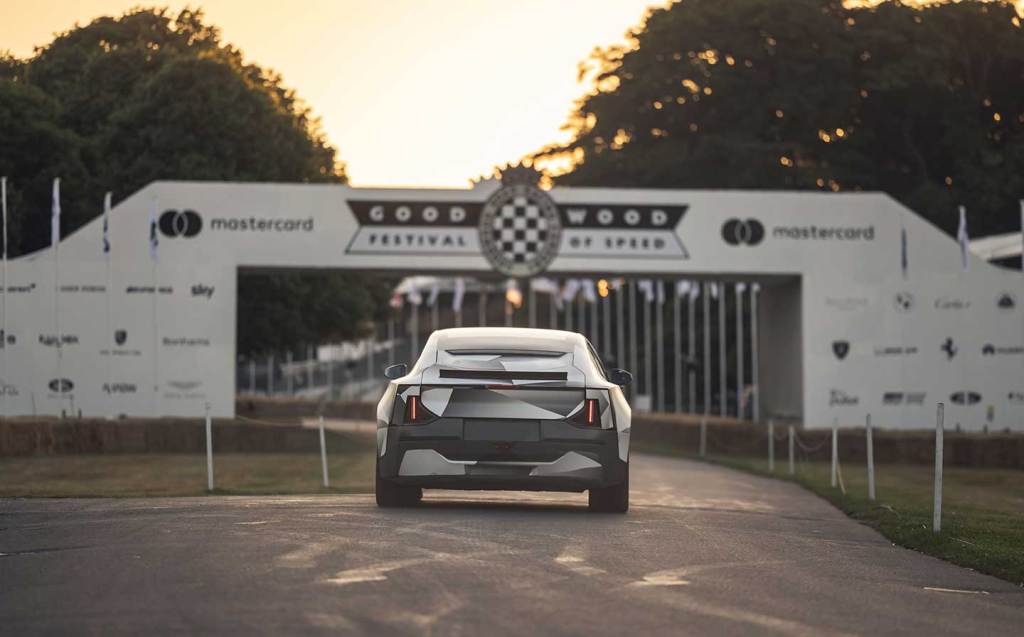 Jörg Brandscheid, Polestar's CTO and head of R&D, said: "The new powertrain we are working on will set a new brand benchmark in our high-performing cars. Combining strong electric motor engineering ability with advances in light-weight platform technology is leading to truly stunning driver's cars."
Ingenlath said: "Polestar 5 is a company-defining project. Its progressive design and advanced engineering set the tone for Polestar's future. We have great talent on board enabling us to create truly iconic EVs."
Polestar 5 will run up the iconic Goodwood hill twice daily from Thursday to Sunday during the prestigious motoring festival in West Sussex, as part of the "First Glance" group.
Enthusiasts looking for more info on the car's development can watch Polestar's YouTube documentary series Polestar Precept: From Concept to Car, which shows how the company is transforming the Precept concept into the production Polestar 5.
The design was also recently revealed via files submitted to the European patent office.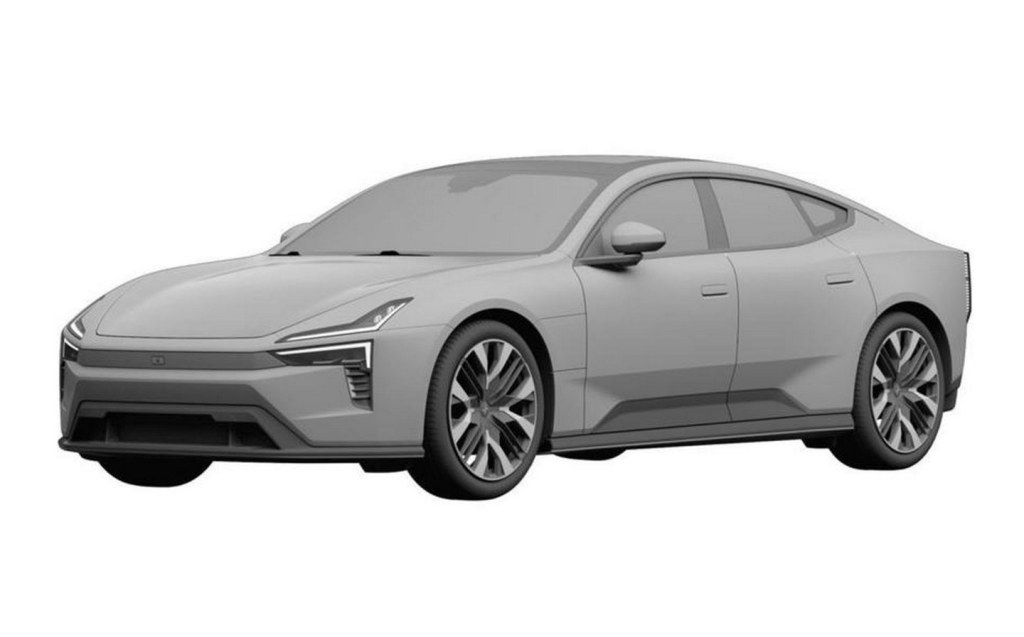 Tweet to @wdron
Follow @wdron
Related articles
Latest articles