Volvo's Polestar sports brand reveals hybrid Porsche rival
Plug-in hybrid boasts 592bhp
---
Published 17 October 2017
VOLVO is best-known for building safe family cars that are well suited to a life of lugging Labradors and luggage. But now Polestar, the Swedish car maker's performance division charged with making its electric sports cars, has revealed its first model – a plug-in rival to the Porsche 911 and Jaguar F-Type.
Called simply the Polestar 1, it is a high-performance coupé due to go on sale in 2019 featuring an engine and electric motor, along with a battery that can be charged up via the mains electricity supply. A 2-litre, turbocharged four-cylinder engine drives the front wheels, while the electric motors power the rear wheels.
Electric driving range is claimed to be more than 90 miles — three times the distance of any other plug-in hybrid offered by from Volvo.
---
Browse NEW or USED cars for sale
---
The company is still to release details of the car's fuel economy or emissions, or its speed, but with a combined power output of 592bhp, which is more than a Porsche 911 Turbo S, performance should be impressive.
Beneath the coupe's stylish bodywork — much of which is made from carbon fibre — are four seats, although the chairs in the back are said to be best suited to children, or for short trips if adults are using them.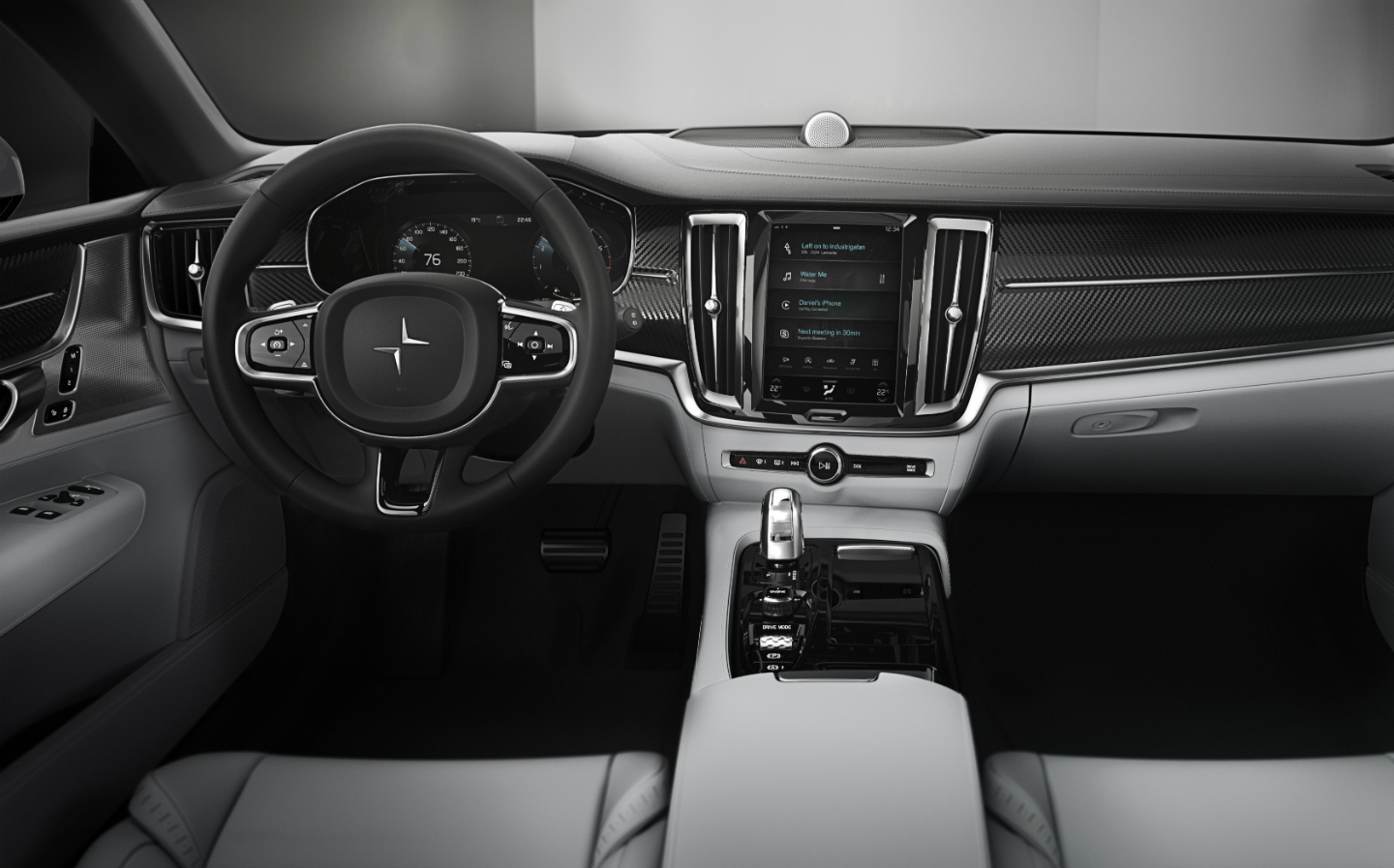 British drivers that are taken with the way the Polestar 1 looks, and find its hybrid specification appealing, might be disappointed to learn that the company will build just 500 a year, and only in left-hand drive layout.
And in a move that may take Volvo traditionalists by surprise, the car won't be built in Sweden, but Chengdu, in central China.
No price has been announced. However, Polestar said that the car will be offered on a subscription service, with all finance, insurance and servicing included in return for a monthly payment. For now, it will be a leap of faith, as Polestar lacks any showrooms and will be taking orders online.
The Polestar 1 will be followed by a pure-electric sports saloon and luxury SUV. Thomas Ingenlath, Polestar's CEO, said the 1 is "… a great start for our new Polestar brand. All future cars from Polestar will feature a fully electric drivetrain, delivering on our brand vision of being the new standalone electric performance brand."
Tweet to @squarejames Follow @squarejames
New Volvo XC40 can be driven away with phone-style subscription deal