News: Lost Top Gear episodes 'will be broadcast' despite BBC fracas investigation
Not dead – just in neutral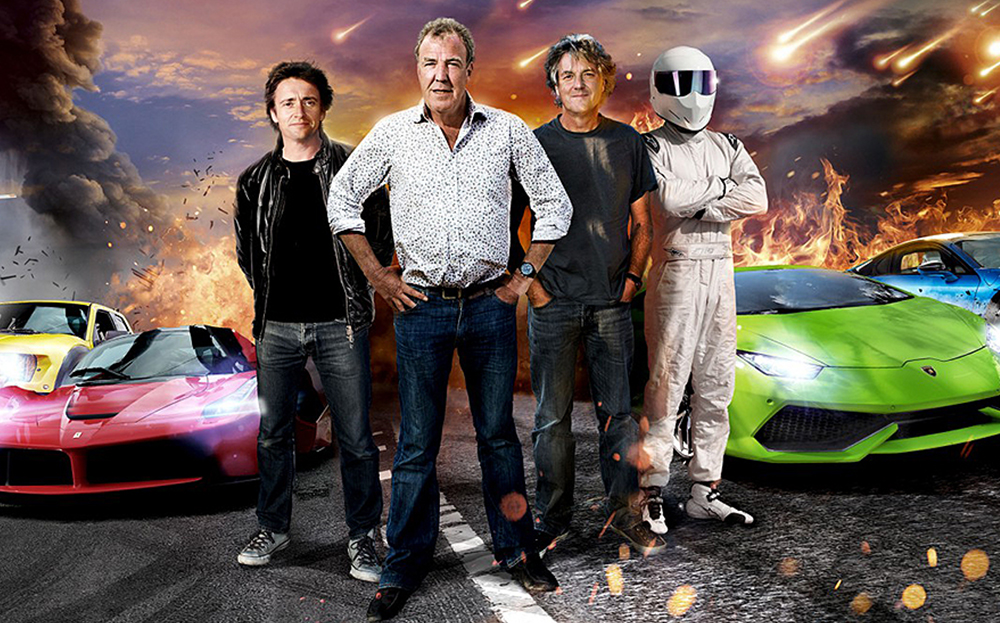 TOP GEAR is engulfed in controversy — again — but according to sources at the BBC the show must go on. Senior producers are continuing to edit pre-filmed segments of the final three episodes of the current series, which have been put on hold pending an internal investigation of a "fracas" that resulted in the suspension of its presenter Jeremy Clarkson last week.
---
Search for and buy your next car on driving.co.uk
---
A BBC source said that the corporation had plans to broadcast the footage, no matter what the conclusion of the investigation. There was no chance of the shows being squirrelled away for 40 years: "These aren't going to be the Nixon tapes."
In a filmed segment that was meant to be shown last night, the presenters are handed a budget to buy a classic convertible from the 1970s. With Clarkson in a Fiat 124 Spider, James May in a Peugeot 304 and Richard Hammond in an MGB, they are told to behave and dress like the car's stereotypical owners, which perhaps predictably has Hammond parading in a flat cap.
Staff are also making plans for a bonus episode of the show this spring, which was revealed last month in Driving. It is due to feature the first showdown on a track between the McLaren P1, the Porsche 918 Spyder and the Ferrari LaFerrari — three of the fastest road cars yet built, with a combined value of more than £2.5m. It is understood that they are still attempting to get hold of the cars (all three models are sold out) in preparation for the event, which has been billed as the road test of the century.
"These aren't going to be the Nixon tapes"
The three supercar companies aren't the only ones throwing their support behind Top Gear. The UK car industry has also rallied around the beleaguered show, claiming that even though it is often forthright in its opinions about their cars it is an essential part of the British motoring landscape and, as the best-watched TV programme in the world, according to the BBC, has an unrivalled ability to create interest in their models.
"Top Gear has been tremendously successful in giving the motor industry a high profile," said Mike Hawes, chief executive of the Society of Motor Manufacturers and Traders, last week. "We would like to see that continue."
Clarkson was suspended by the BBC last Tuesday after an incident at a hotel in North Yorkshire. The presenter reportedly lost his temper with a producer when told that there was no hot food available after a day's filming. His suspension throws the long-term future of the show in doubt and sparked the creation of an online petition calling for the BBC to reinstate him. At the time of posting, the number of signatories was approaching 1m.