Back with a bang: Andy Wilman, Top Gear executive producer, talks series 22
Run! The Calamity Kids are in town
---
Published 27 January 2015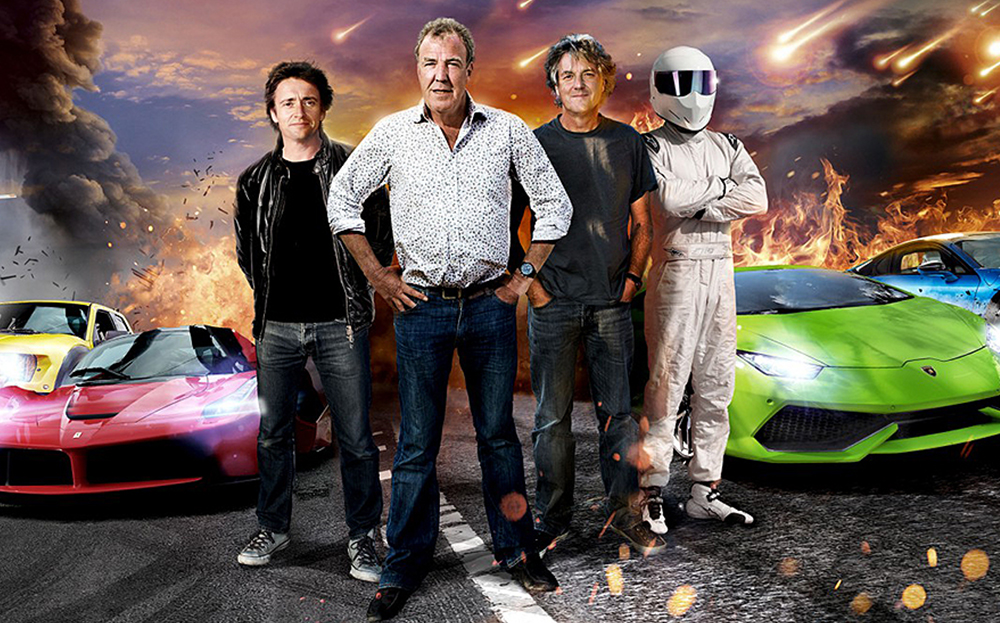 GREENWICH MEAN Time, Eastern Standard Time, Central European Time, er, Top Gear Standard Time. As you leant back in your armchair, opened a beer and tuned in to the new series of the world's favourite car show on Sunday, your Australian cousins were reaching bleary-eyed for their cornflakes for the start of the Top Gear breakfast show. Fans on the west coast of America were preparing for Sunday lunch at the time, while viewers in Malaysia had to set their alarm clocks for 4am to catch the show.
---
Search for and buy your next car on driving.co.uk
---
For the first time, the new series of Top Gear was broadcast simultaneously in 50 countries around the world. Previous series of Top Gear have been among the most pirated programmes on the BBC: showing it at the same time the world over makes it more difficult for the pirates.
The global popularity of what Jeremy Clarkson has always maintained is "three men cocking about" is well-documented: not only is it shown in about 170 countries around the world, it has spawned spin-off series in Russia, Australia, South Korea and America, while the Top Gear Live stage show has toured 24 countries. So perhaps it should come as no surprise that Andy Wilman, the show's executive producer and brains behind many of the filmed sequences, should pick out some foreign adventures as highlights of the new series.
"The Australia film is one of the best things we have done in 13 years," he says. "I don't want to give too much away but we take GT cars to the Northern Territory — a Bentley, Nissan GT-R and a BMW M6 Gran Coupé — and attempt to round up 3,000 head of cattle. It looks staggering, although I don't think that when Bentley built the Continental they said, 'Right, this is good for cattle herding'."
Viewers of the first show were treated to a race between Richard Hammond on a bike, Jeremy Clarkson in a speedboat and James May in a car — which echoed their dash across London in 2007. This time it took place in St Petersburg.
"The main reason we decided on doing it there was because we think they have been building versions of our hovervan [similar to the Heath Robinson machine created in series 20 and subsequently tested on the tranquil waters of the Avon], so Jeremy has got a hover craft [on the Neva River]. It's a fantastic race."
In a future episode, Richard finds himself dropped in the middle of British Columbia with enough supplies for 24 hours. "So Jeremy and James have to go and find him," says Wilman, barely able to suppress a laugh. "The comedy of that is the time they take, the wilful arsing about. They know his time is going to run out in 24 hours. I mean, if you are stranded in British Columbia you don't want to be rescued by those two. That's a lovely film."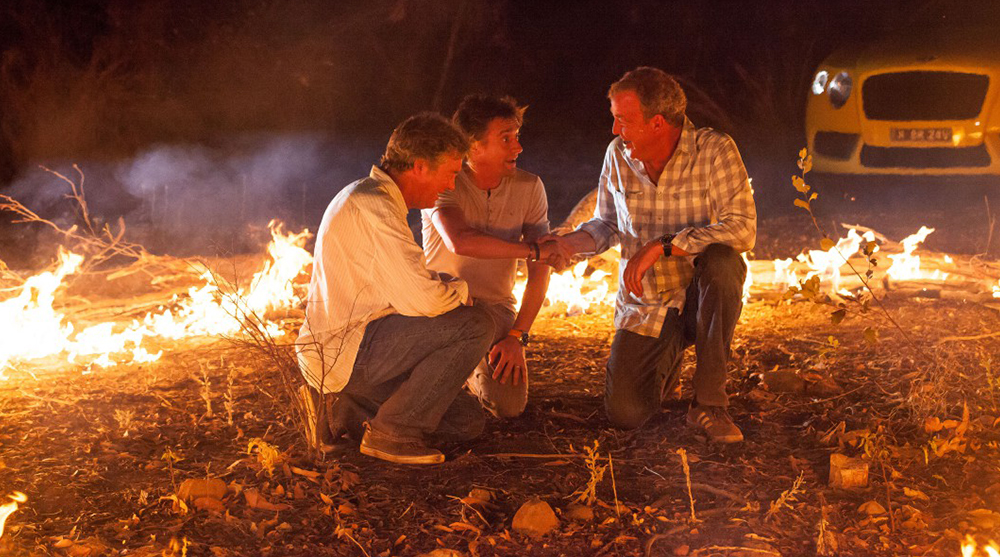 It is clear that there is a lot of affection between Wilman, behind the camera, and the three presenters. It is a camaraderie forged not only by the past 13 years of filming, but also by the controversies that the show has found itself mired in, when it must have felt like the world was out to get them.
The most recent example was the team's trip to Argentina, which resulted in the crew being chased out of the country by an angry mob, and then attacked by some sections of the press back in Britain.
There is a lot of affection between Wilman, behind the camera, and the three presenters. It is a camaraderie forged not only by the past 13 years of filming, but also by the controversies
"We are OK now. But it was terrifying, absolutely terrifying, when you realise that the attack was more organised than just a pissed-off mob."
While the decision was taken for the three presenters to be flown out of Argentina in an attempt to calm the gathering storm, the rest of the crew made a dash for the border with Chile in a convoy of vehicles. Wilman led in a Land Rover Discovery that was stoned by attackers.
"I went with the crew driving one of the cars," he says. "All I can remember is there was a guy with a cameraphone behind me and I've got my hand over my head while I'm trying to drive through the blockade. I always thought at these moments I would like to look like Jean-Claude Van Damme and I don't, because I'm trying to protect my head from the stones and I'm thinking, 'I've gotta keep driving, I've gotta keep driving even if a stone comes through.'"
He has nothing but praise for the cameramen and production team in the 11-vehicle convoy that eventually made it across the border. "The crew were staggeringly brilliant and had the presence of mind to keep rolling to give us the footage we had."
For more from Wilman on the Argentina controversy, see below.
It was not the first time Top Gear had found itself in hot water, of course, and there have been suggestions that — amid the usual calls to sack Clarkson and axe the show — the BBC was growing tired of having to defend the programme. Wilman disputes this.
"There's a lot of scrutiny but the BBC have been very good. The compliance department have been top drawer. What they've done is hold to their value of nobody telling them what to do editorially. When it comes to taste and decency, some people get wound up, but on a serious thing [such as Argentina] they've been excellent. I've got to say that objectively they've been brilliant."
There have been suggestions that — amid the usual calls to sack Clarkson and axe the show — the BBC was growing tired of having to defend the programme. Wilman disputes this.
Wilman also disputes the suggestion the presenters court controversy. "We don't wake up and think to ourselves, 'How can we cause controversy?' We just do what we want to do.
"Some shows try to cause controversy to get an audience reaction, and yet Jeremy drives to the North Pole, has a G&T and there's a national outcry. But look, we could be cleaning floors so I'll live with all that crap; I'll live with that."
If it isn't the controversy that drives the show's global popularity, what is it? Wilman pauses. "Look, if there were no cameras and no audiences and no TV, I would still be doing what I do."
In a world of synthetic "reality" shows and groomed celebrities, it seems that audiences appreciate Top Gear's spontaneity. "There's a part of it that is still unpolished at heart," he says. "People respond to that."
Top Gear continues on BBC2 next Sunday at 8pm
Angry for 15 seconds: the fall-out from Top Gear's Argentina special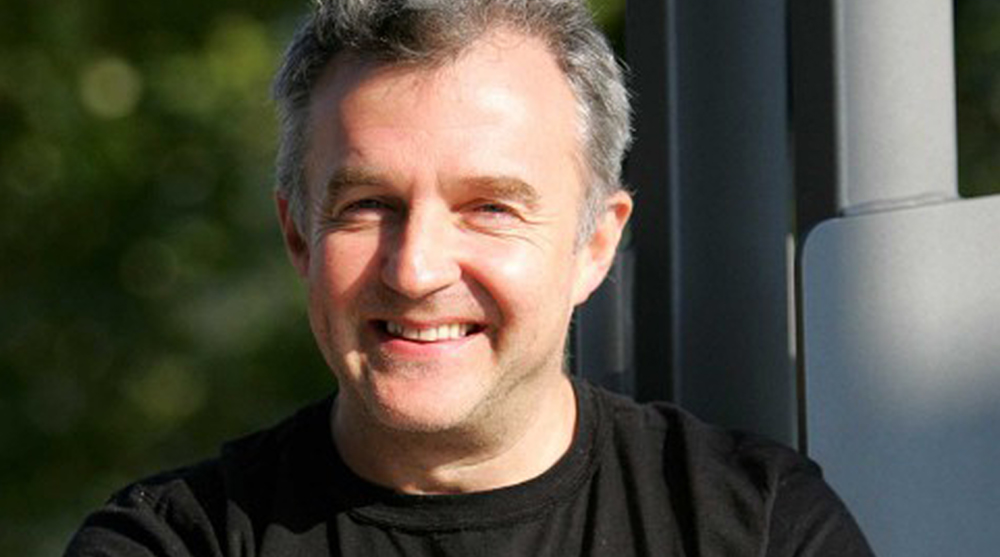 Andy Wilman writes:
"Life used to be a one-way street in terms of the media: you listened to the radio or read the newspaper or watched TV. And if you liked to discuss what you saw or read, you talked to your family or your friends. Now everyone wants to have a comment and everyone wants to have an impassioned comment.
"I wrote a blog explaining how those numberplates [H982 FKL, interpreted by critics as a deliberate attempt by the Top Gear team to goad Argentinians over the 1982 Falklands conflict] could only be a coincidence. You could tell from the comments [posted at the end of the blog] that nobody wants to write, 'Yeah, that sounds fair.' They want to write, 'Oh, come on, you lying *!!@!@**.' Everybody wants their 15 seconds of fame."
Races, rescues and laughs all the way: Top Gear Series 22 highlights
Was this the first Top Gear challenge that didn't, technically, involve a car or a motorbike? The first episode of series 22 featured a race across St Petersburg, a rerun of the presenters' classic challenge to cross London in the fastest time. Jeremy jumped into a hovercraft to navigate the waterways and James chose an electric Renault Twizy — so light it's classed as a quadricycle. As in London, Richard cycled and the Stig attempted to master public transport, which he found tough enough when the signs were in English.
The Vauxhall Astra returns as the show's reasonably priced car, although it was an automatic version for the first show as its star driver, Ed Sheeran, doesn't have a driving licence. Will Smith and Kiefer Sutherland are expected in later episodes, attempting to beat the lap record set by Aaron Paul, the Breaking Bad actor.
A Bentley Continental GT, BMW 6-series Gran Coupé and Nissan GT-R in the Australian outback. What happens next? If you're on Top Gear then obviously you use them to herd cattle. Well, it wouldn't be the first episode where a cow has ended up on the roof of a car.
Is the Mercedes-AMG GT quicker than a Lamborghini Huracan? Can the Chevrolet Corvette Stingray set a faster lap time than the Jaguar F-type R? What will the Stig put on the stereo? Top Gear's tame racing driver reveals all as he flings the cars around the test track.
When they learnt that Richard was lost in Canada's frozen wastes, you might imagine that James and Jeremy would chortle and then go back to arguing about whose hair is greyer. Instead, the pair requisition a high-performance pick-up truck and launch an International Rescue-style mission to save the Hamster.
Every now and then, Top Gear pauses for some misty-eyed nostalgia. In this series, Richard celebrates the Land Rover Defender, which is in its final year of UK production. Meanwhile, James and Jeremy celebrate the most brilliant and innovative car manufacturer in history: Peugeot.
Who says Top Gear doesn't do consumer advice? With the coldest month of the year fast approaching, each of the presenters buys a used 4×4 for a few hundred pounds and heads to a ski slope to find out which one will save you from being snowed in.
---
Search for and buy your next car on driving.co.uk
---