News: James May belts into 600bhp rallycross car for Top Gear
Captain Slow no more?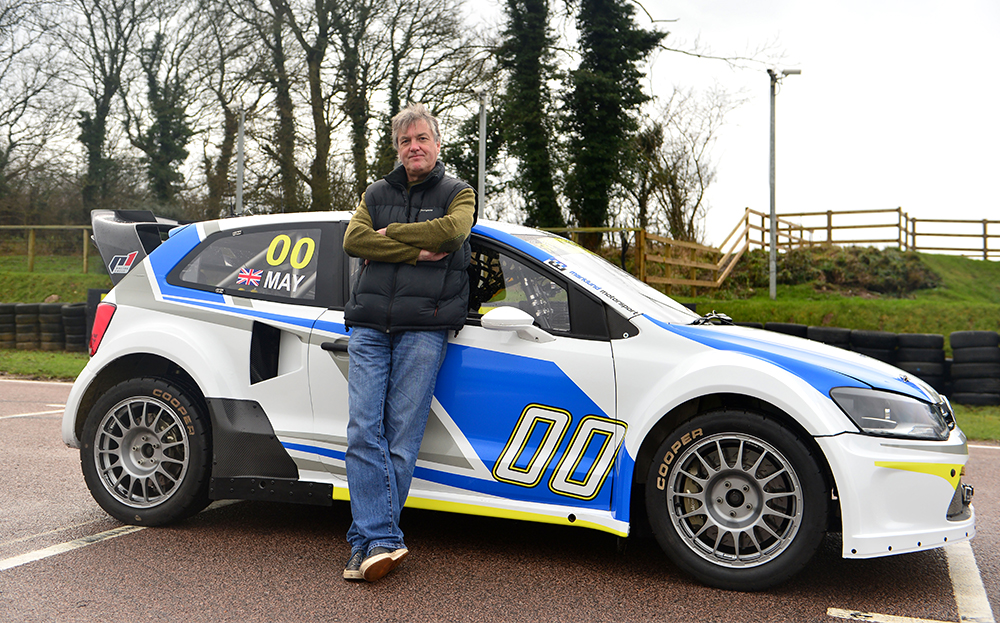 JAMES MAY has been doing quite a lot in series 22 of Top Gear to counter his reputation as "Captain Slow": he championed the Nissan GT-R in the Australia challenge; he got excited about the new Ferrari 488 GTB and admitted that he owns its predecessor, the 458; he was the one sent to test drive the near-200mph Mercedes-AMG GT sports car; and it was May, not Jeremy Clarkson or Richard Hammond, who got behind the wheel of the 950bhp Ferrari LaFerrari hypercar (you may have read his review in Driving, of course).
---
Search for and buy your next car on driving.co.uk
---
However, this Sunday's episode of Top Gear will see the affable presenter drive perhaps his most extreme car ever: a World RX Supercar built for the 2015 FIA World Rallycross Championship.
It may look a lot like a VW Polo with a few boy-racer wings and skirts but this Polo, built by Marklund Motorsport can shift from standstill to 60mph in just 1.9sec. To put that into context, the LaFerrari May drove last year takes a full second to reach the same speed.
The World RX Supercar's 600bhp and 664lb ft of torque is sent to all four wheels to give it maximum traction on the mixed asphalt and dirt courses it calls home, but May will have certainly had his work cut out without the luxury of traction control.
Top Gear shot the sequence at Lydden Hill racing circuit, Kent in December 2014. In the film, May learns to drive the car with the help of rallycross driver and Top Gear USA presenter Tanner Foust before taking on some of the regular World RX drivers such as Petter Solberg, Andreas Bakkerud, Timmy Hansen and Britain's Liam Doran.
Meanwhile co-presenters Hammond and Clarkson merely acted as May's spotters, feeding timing information to him via the intercom.  The BBC is remaining tight-lipped on how May did against the rallycross pros so we'll have to wait for the show on Sunday, but one insider did tell Driving that May's "Captain Slow" reputation may be well deserved after all. Where's The Stig when you need him?
James May's World Rallycross challenge airs on BBC 2 at 8pm on Sunday, March 8.  The UK round of the FIA World Rallycross Championship (complete with Petter Solberg, Tanner Faust and all the other appearing on TV on Sunday) takes place at Lydden Hill on May 24-25. For more info visit fiaworldrallycross.com.