The Clarkson review: Nissan GT-R (2014)
Eureka! It's the fastest way to go unnoticed
---
Published 22 December 2014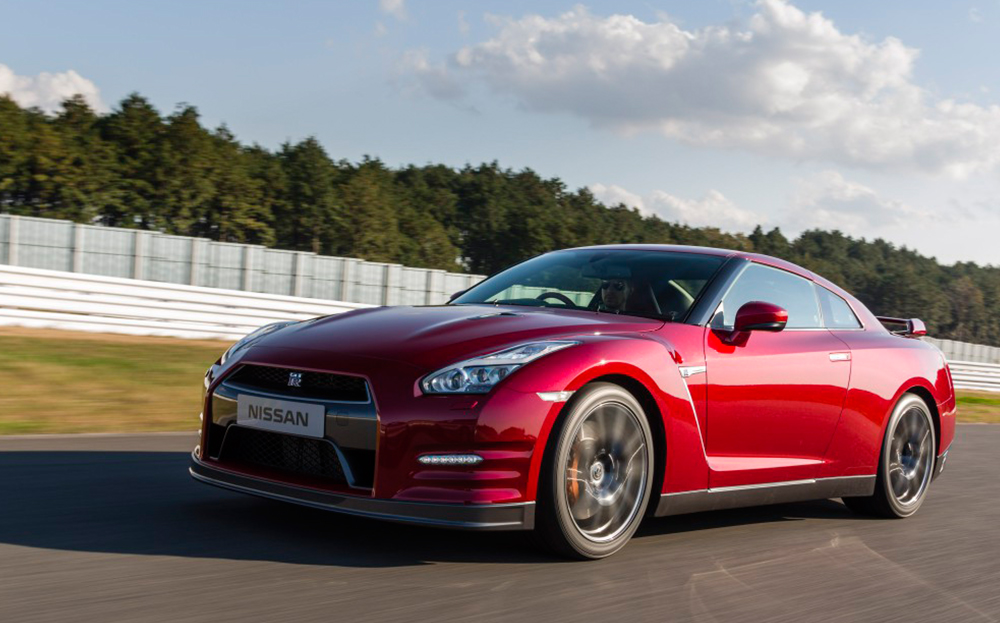 LAST WEEK, while reviewing the new Aston Martin Vanquish, I touched briefly on the Nissan GT-R and I'm afraid it caused a bit of an itch that needed to be scratched. I became consumed with a need to try it again.
The Nissan GT-R is a bit like a curry. If someone suggests going out for an Indian, you start to drool about the idea and then nothing else will do. So if someone later suggests getting a pizza instead, you want to do them actual physical harm.
---
Browse for the used Nissan GT-Rs for sale at  driving.co.uk
---
In the next series of Top Gear, the three of us were asked to choose a car for a blast across Australia's Northern Territory. I went for the BMW M6 Gran Coupé and it was brilliant: fast, beautiful to behold, tough and, as you will see if you tune in, good at rounding up cattle.
But James May chose a Nissan GT-R, and I don't mind confessing here that I was jealous, because I had an inkling that it might be even better. It always was better than everything else. But is that still the case? Can a car that's been around now, virtually unchanged, for seven years still be top of the tree? Well, that's what I needed to find out.
For those who are unaware of this remarkable car, let me recap. It will go harder, turn more violently and stop more viciously than anything else with windscreen wipers. You may drool all you like over the latest Lamborghini or the hottest Aston, but the Nissan was always capable of tying them in knots.
You may think when you buy a mid-engined supercar that you are buying the last word in speed and power. But you're not — not really. What you're buying is a car that says, "Look at me." The Nissan does not say this. There's no point because by the time you've finished saying it, it's out of sight.
Its ability to leave the line is incredible. The throttle is like a Hollywood sci-fi special effect. One moment the spaceship is there, and then it's not.
You may drool all you like over the latest Lamborghini or the hottest Aston, but the Nissan was always capable of tying them in knots
But that was then and now the world has moved on. We have the hybrid McLaren P1 and the Porsche 918 Spyder and the Ferrari the Ferrari. And surely, you're thinking, there's no way in hell that a car with just one motor could possibly keep up with that lot. Hmm. I reckon it could. That's what people don't realise about the GT-R. They don't realise just how good it is.
It's built by a small team in a hermetically sealed factory. Each engine is assembled by a single man and then put through a bench test that includes it performing at maximum revs for 10 minutes. At standstill the motor is out of alignment with the transmission on purpose because when you accelerate and the torque causes it to tilt backwards on its mountings — all engines do that — the alignment becomes perfect.
The tyres are filled with nitrogen because air is too unpredictable. The gearbox is at the back for better weight distribution, there is four-wheel drive on hand for when you really are pushing hard and yet the GT-R costs just £78,020 — a tenth of what you are expected to pay for anything else that is as fast in the dry and which would be left far behind if it happened to be raining at the time. Plus it has four seats and a big boot.
There's one thing you don't get, though: any style at all. The body may have been cleaved in a wind tunnel, and as a result every crease and angle is honed for aerodynamic efficiency, but the sum of the parts is hopeless, really. And that's a good thing too . . .
I have a friend called Annabel who finds any form of pomposity revolting. Over the years, I have visited her house in many different cars and as far as she's concerned they're all "disgusting". Even the restrained Audi RS 4 made her vomitous. And if I arrive in a Ferrari I'm asked to park it round the back so she doesn't have to look at it.
Well, last week I had to give her a lift and wondered what she would make of the GT-R. The answer is: nothing at all. She climbed in without comment and on the two-hour journey she never made a single observation. This is the highest praise I can lavish on any car: Annabel didn't notice it.
I noticed lots of things. But what I noticed most of all was the vast reservoir of torque. When you are doing 60mph and you push just a tiny bit harder on the accelerator it feels like you're out swimming and you've been caught in an immense but unseen current.
At sea this makes you feel a bit, er, at sea. But you don't in the Nissan. This is its greatest trick. This is why it's still better than the competition.
Fear is a mental brake, and in a Nissan, you never feel frightened
I have driven a McLaren P1 in the rain at the Spa-Francorchamps racetrack in Belgium and it was extremely frightening. This is a car that would crash immediately if you did one thing even slightly wrong. In the Nissan you could nod off, make a call, or listen to Russell Brand on the radio until you were frothing at the mouth, and it would just keep on going.
This makes you feel relaxed, and that gives you the confidence to push harder and harder and harder. And that's what makes it so fast: it's so confidence-inspiring you never feel like you're anywhere near its limits. Usually because you never are.
In a nutshell then: the latest raft of really fast cars are so fast that you feel like you're on a knife edge and that actually makes you go more slowly round a corner than you would in a less well- sorted car that feels benign. Fear is a mental brake, and in a Nissan, you never feel frightened.
I'm aware that I'm nearing the end now and I still haven't got to the steering feel, which is sublime, as good as you'll find in any car; or the ride comfort, which is almost uncanny, or the clonkiness, which I love.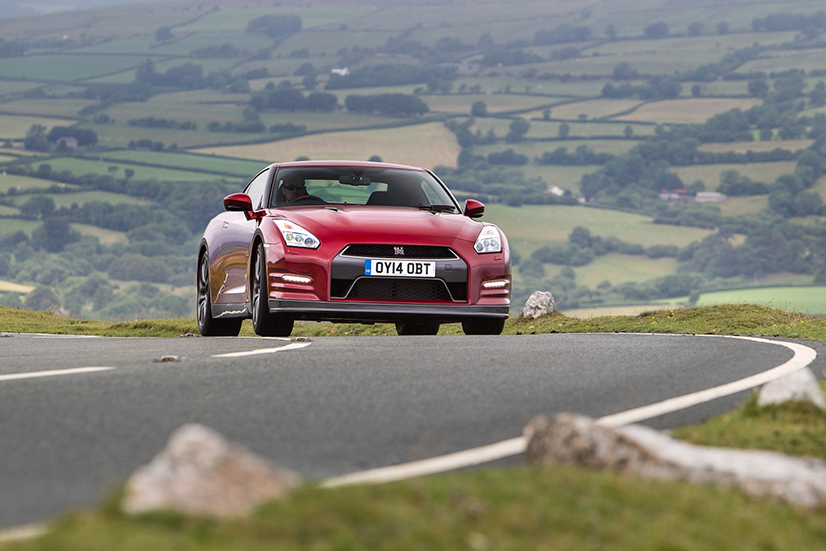 Many cars try to mask the fact they are cars. Rubber and soundproofing are used to paper over the fact that there are hundreds of components whizzing about to keep you on the road and moving along. There's none of that in the Nissan. It does clonk and whirr and jerk. It's not loud or annoying — it just reminds you all the time that it's a machine.
So there we are. Even now, seven years after its launch, the GT-R is still on top of the pile, offering more of everything than anything else. My only complaint is that the car I drove was sent round with squeaky brakes. Perhaps that's because Nissan is Lidl and therefore unused to dealing with Fabergé eggs.
But despite this I have to say that if you buy a BMW M series, or a fast Mercedes, you may think you're buying the last word in motoring pleasure but you're not. The Nissan is still the king, and the great thing about it is that no one outside the petrolhead inner circle will even notice you slide by. It's a not a five-star car, this. It's the five-star car.
Clarkson's verdict ★★★★★
The driver's drive
2014 Nissan GT-R specifications
Engine: 3799cc, V6 twin turbo
Power: 542bhp @ 6400rpm
Torque: 466 lb ft @ 3200rpm
Transmission: 6-speed dual-clutch
Performance: 0-62mph: 2.7sec
Top speed: 196mph
Fuel: 23.9mpg (combined)
CO2: 275g/km
Road tax band: M (£1,090 for first year; £500 thereafter)
Price: £78,020
Release date: On sale now
---
Browse for the used Nissan GT-Rs for sale at  driving.co.uk
---