News: Turbo puts Ferrari 488 GTB ahead of 458 Speciale on the track
Faster, more efficient and it even sounds like an F40
THE 2015 Ferrari 488 GTB, which debuts at this week's Geneva motor show, is to the 458 Italia what the 430 was to the 360. For those not fluent in Ferrari-speak, that means it's a heavily reworked version of the outgoing baby Ferrari and features a new, turbocharged V8 engine.
---
Browse the used Ferraris for sale on Driving.co.uk
---
The aluminium chassis and the majority of the interior are carried over unchanged from the excellent 458. It looks like its predecessor too, although Ferrari says it was designed in house and not by Pininfarina, the design house responsible for just about every Ferrari since the early 1950s.
To our eyes, some of the elegance and purity of the 458 has been lost – the vast air intake on the flanks looks a bit awkward, for example – but it's still a striking shape.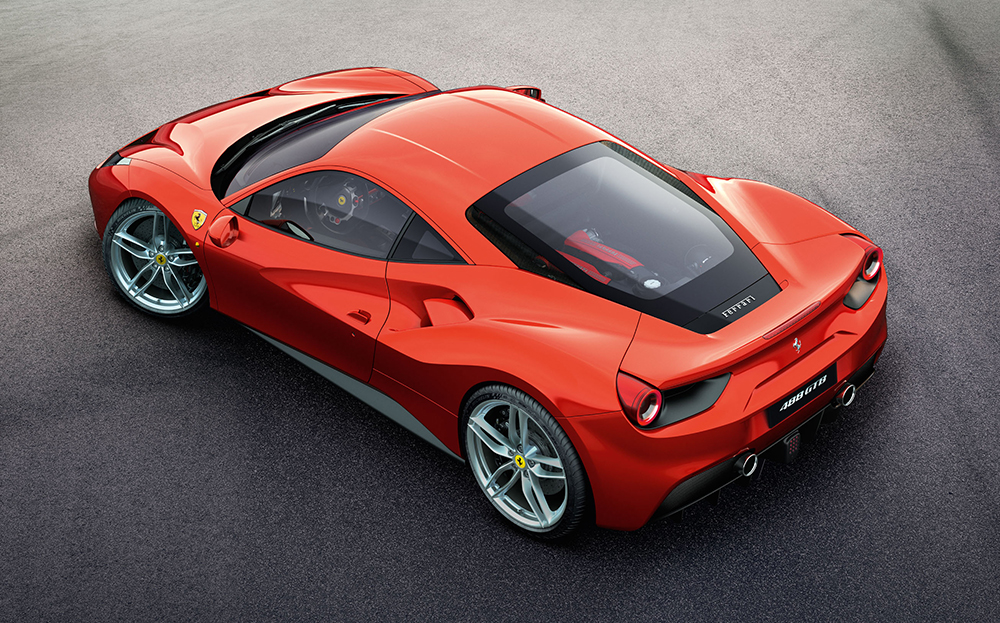 Ferrari is keen to emphasise the 488's aerodynamics, which it says derive from the company's Formula One and Le Mans programmes. Flaps in the rear diffuser, for example, automatically control the airflow from the rear tyres.
The door handles have been shaped to channel air to the intakes behind the doors. Quite what the benefits are on the A3 to Guildford is a moot point, but there's no question it sounds good in the Panel Beater's Arms.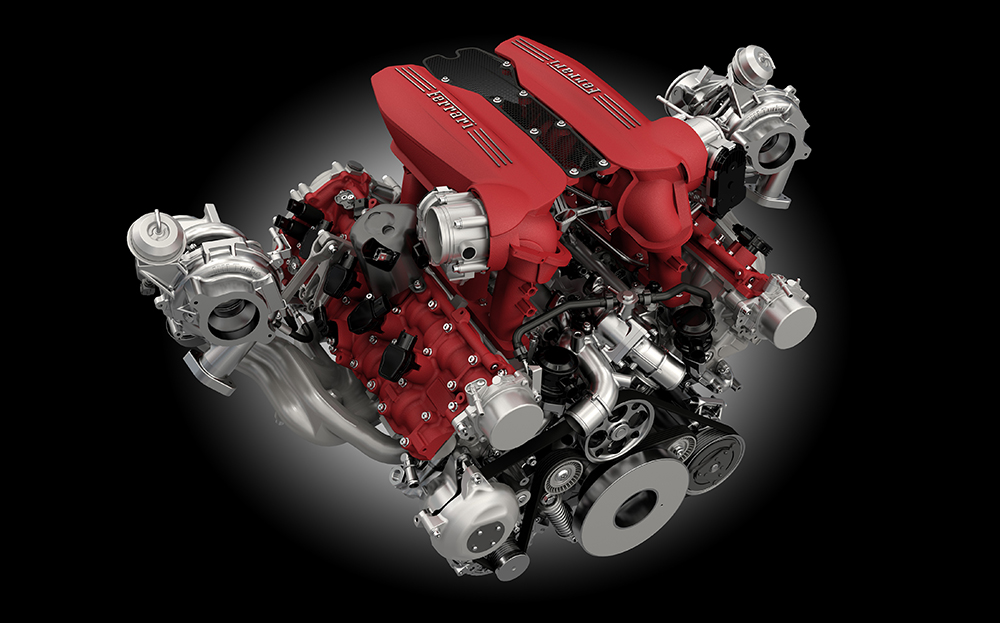 The big news is the engine. It's a new 3902cc V8 with two turbochargers that is mated to a seven-speed dual-clutch automatic gearbox with paddle shifts. It develops a mighty 660bhp, which is 98bhp more than the old 458 managed. The torque figure also rises from 398 lb ft to 560 lb ft.
Ferrari is claiming a 0-62mph sprint of 3.0sec, a top speed of 205mph and a lap time of 1min 23sec around its Fiorano test track – the same as the F12
Not surprisingly, the performance figures are on the eyebrow-raising side of extraordinary. Ferrari is claiming a 0-62mph sprint of 3.0sec, a top speed of 205mph and a lap time of 1min 23sec around its Fiorano test track. That is the same time as Ferrari's F12 managed, two seconds faster than the 458 and half a second faster even than the track-focused 458 Speciale.
Couple this with improved fuel consumption – up from 21.2mpg to 24.8mpg – and reduced emissions and it's not difficult to understand why Ferrari has switched to turbo power.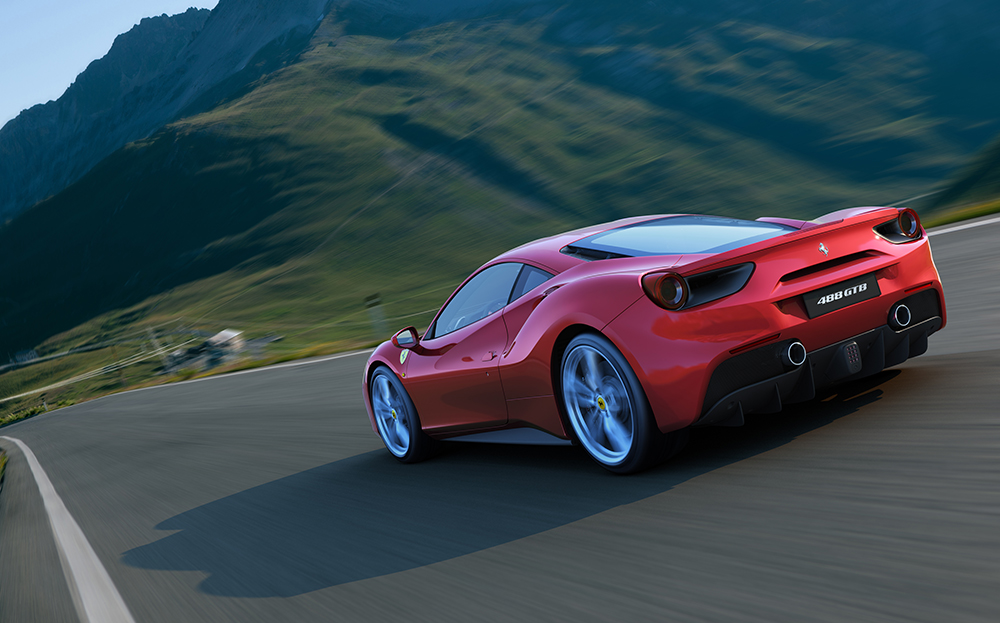 One of the downsides with turbocharging is the muted exhaust note, but a company insider informed us that "the 488 sounds like an F40", Ferrari's celebrated 1980s supercar.
With rivals including the McLaren 675LT, Lamborghini Huracan and even the coming Ford GT, the 488 certainly has its work cut out.
The 2015 Ferrari 488 GTB goes on sale in September at around £200,000.
---
Browse the used Ferraris for sale on Driving.co.uk
---