News: Final Clarkson-fronted Top Gear scenes will be broadcast, BBC chief reconfirms
And on that bombshell … again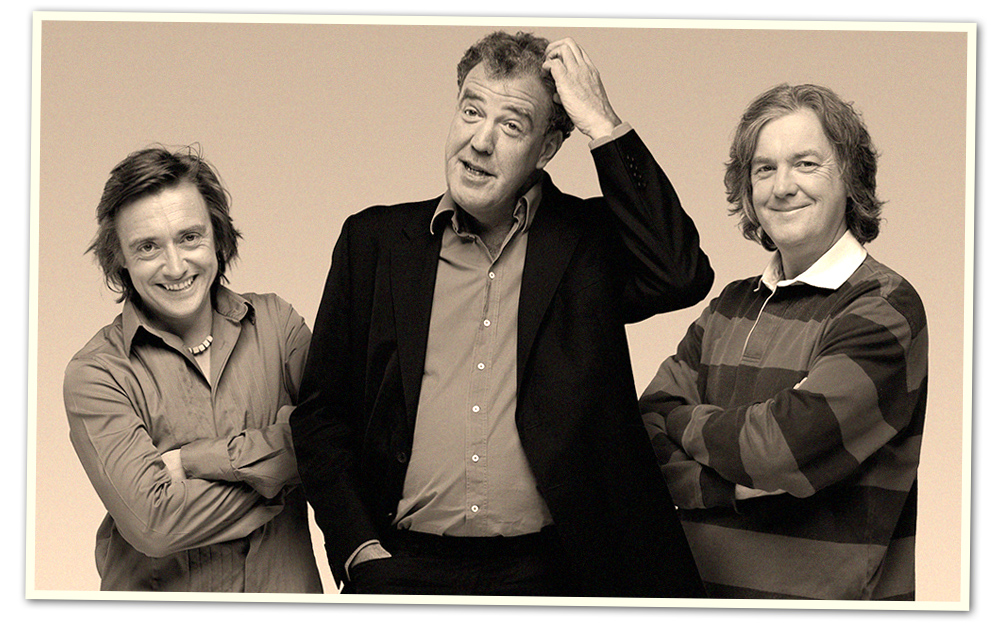 DRIVING BROKE the news last month but the BBC last night confirmed that the "lost" footage from the final three episodes of Top Gear hosted by Clarkson, Hammond and May will be broadcast later this year.
---
Search for and buy your next car on driving.co.uk
---
Kim Shillinglaw, the controller of BBC2, who has the task of finding Clarkson's replacement after the now-infamous "fracas" incident, has said that the recorded features, which would normally be mixed in with a full studio show, will be aired as soon as this summer.
"No way would we want the available material not to be seen by viewers," Shillinglaw said at a BBC2 preview event last night. She added: "You'll see it when it's on air. It will certainly be this year and probably this summer."
The scenes, which are likely to be edited together to make a one-off show, are understood to include a challenge involving classic convertible cars from the 1970s, with Clarkson in a Fiat 124 Spider, James May in a Peugeot 304 and Richard Hammond in an MGB. The trio of presenters are told to behave and dress like the car's stereotypical owners, which perhaps predictably leads to Hammond parading in a flat cap.
Top Gear is expected to return with a new format in 2016. While Clarkson's contract has not been renewed, the fates of his co-presenters Hammond and May and the show's long-running executive producer, Andy Wilman, are unclear.  Last night Shillinglaw refused to rule out hiring a female host to replace Clarkson.
"I am not really thinking about it in terms of gender," she said. "I have done a lot with female presenters when I used to work in science. It's a really open book on that.
"We will definitely look at women but it is not the driving priority. I have never approached an individual show thinking, 'That is the way you cast it.'"
Asked whether Clarkson, who reviews cars for Driving, could return to the BBC, Shillinglaw said: "It's serious and unfortunate what happened, but there's no ban on Jeremy being on the BBC."
Read also: 10 things you didn't know about Jeremy Clarkson