10 things you didn't know about Jeremy Clarkson
He used to own a donkey, you know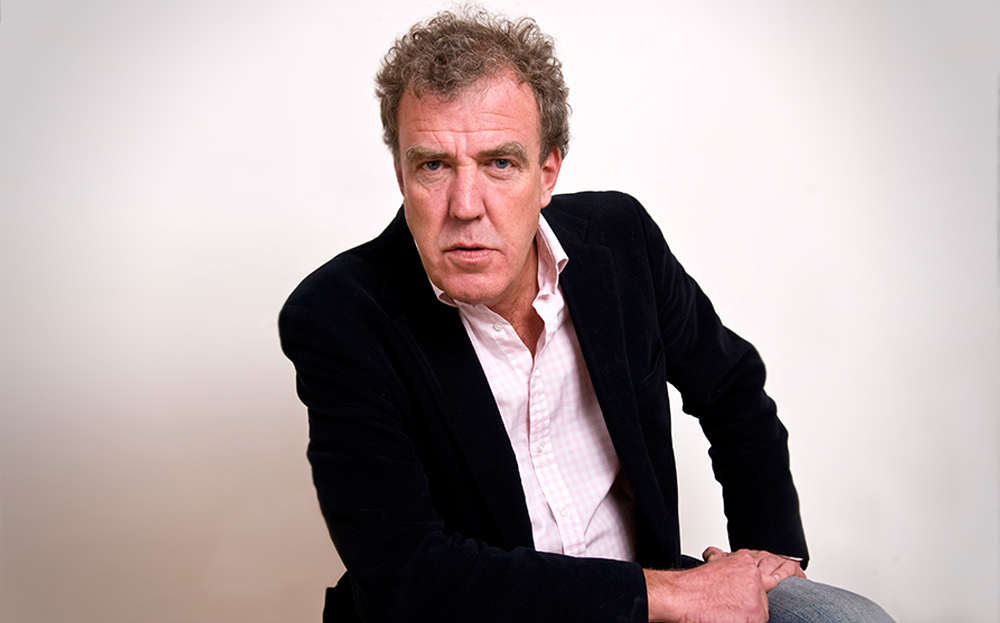 HOW WELL do you know Jeremy Clarkson? Were you aware that his TV career was formed at school, for example? That he passed his driving test at the wheel of a Bentley? Or that despite his old-school, blokey persona, he has been known to be a little soft?
Be prepared for a few surprises in our list of 10 things you didn't know about Jeremy Clarkson.
---
Search for and buy your next car on driving.co.uk
---
1 Clarkson loves France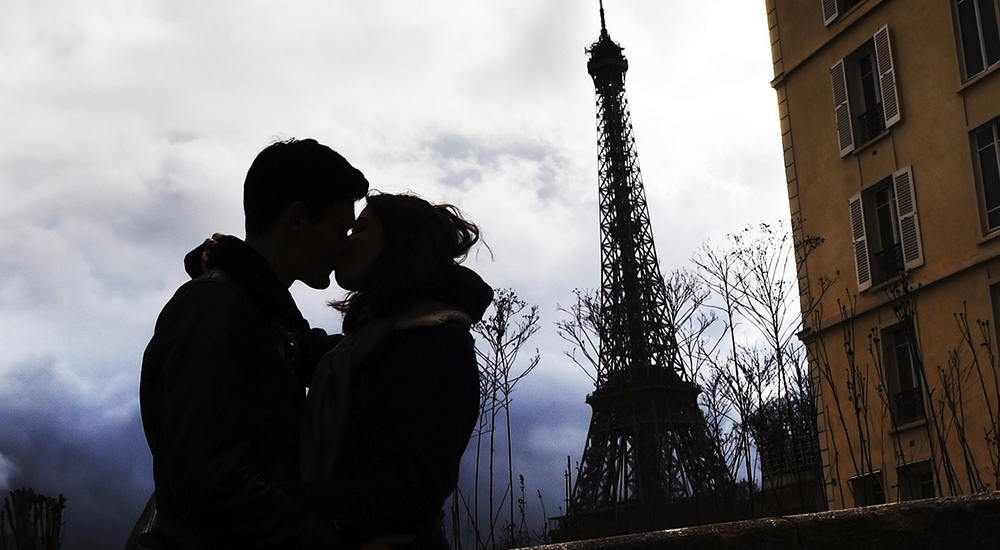 Despite what many believe, Clarkson doesn't hate France. In fact, he loves the place, writing: "How can you not like France? Yes, it's a blend of uninterested waiters in Paris, dreary Left Bank poetry, lamb-burning farmers, appalling pop songs, and Calais, where you give the last of your spending money to a shoulder-shrugging traffic cop.
"But it's also Val d'Isère, where you go skiing, and St Tropez, where you go to the beach. It's fast trains, and nuclear power stations and the fading splendour of Biarritz. It's snails, and cheese and wine, and bougainvillea-dappled sunshine. I even like the French way of looking at what the rest of the world is doing and then doing the exact opposite … the French are perfectly happy to abide by any international rule, but only if it suits them. "
Read the article (subscription required)
2 Clarkson can play the drums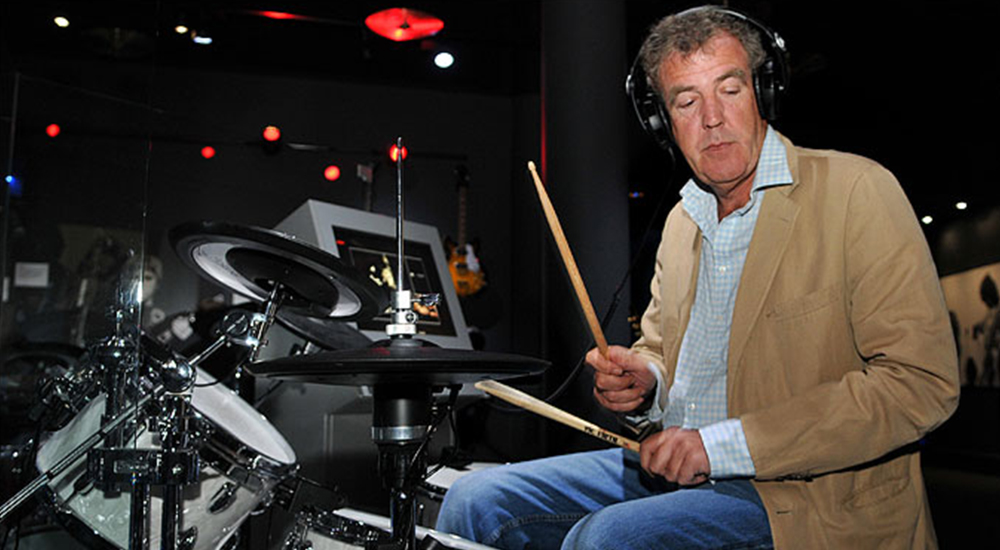 Well, sort of: "I practise infrequently and have become to the world of sticksmanship what Germany is to the world of cricket."
Read the article (subscription required)
3 Clarkson used to be a pussy cat…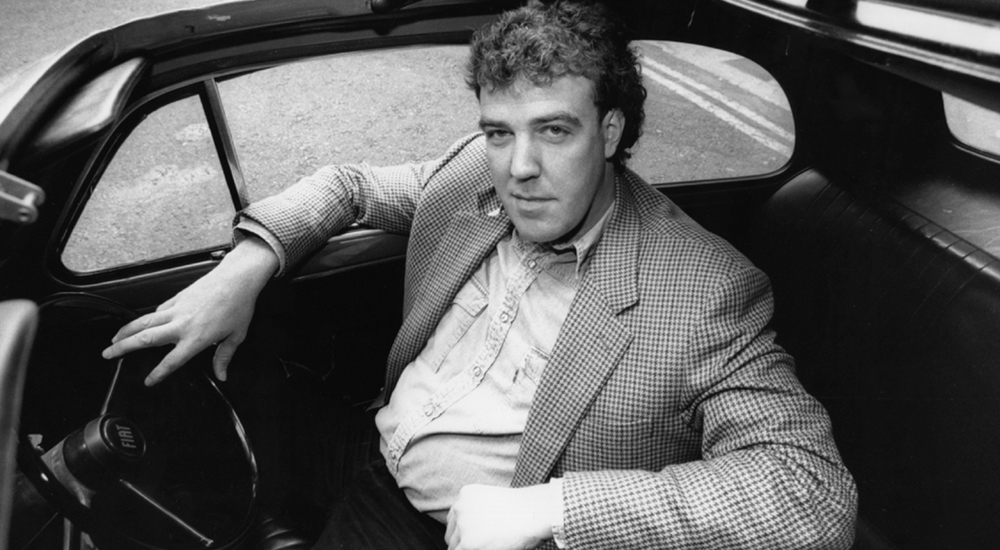 When Clarkson met his wife Francie in 1990, he was a pussy cat, apparently: "He had just started in television then and was mostly watching Danger Mouse and playing Scrabble with his mates; I was the one who went out to work every day in the power suit," she told The Sunday Times in 2007. "He was very sweet, he'd do the shopping and the cooking – he even did some ironing for me."
Read the article (subscription required)
4 …and can still be a bit soft, on occasion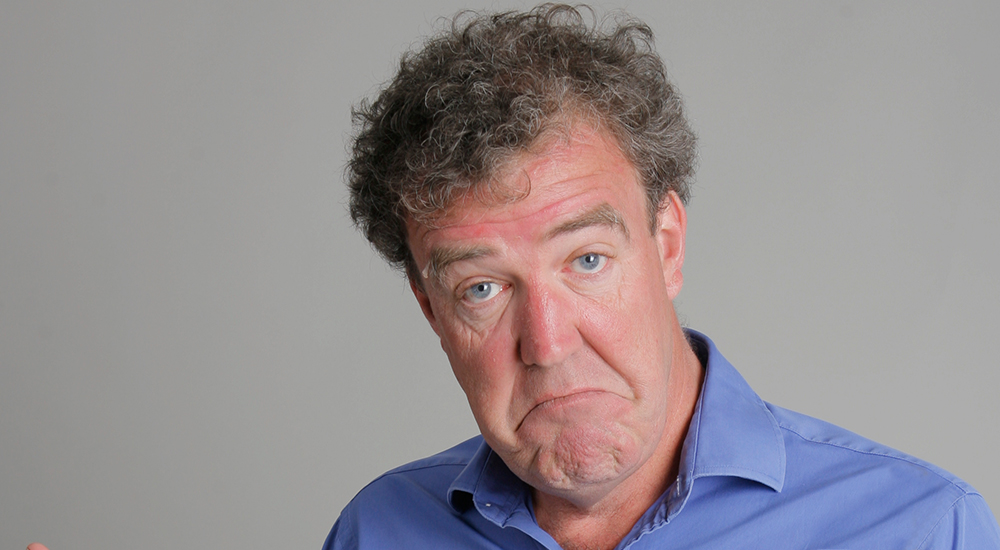 Clarkson believes grown men should never cry but admits he had to go for "a little walk" when family pet Kristin Scott Donkey died, and did "get quite sniffly" watching the 1983 Michael Caine flick Educating Rita.
Read the article (subscription required)
5 Top Gear germinated when Clarkson was at school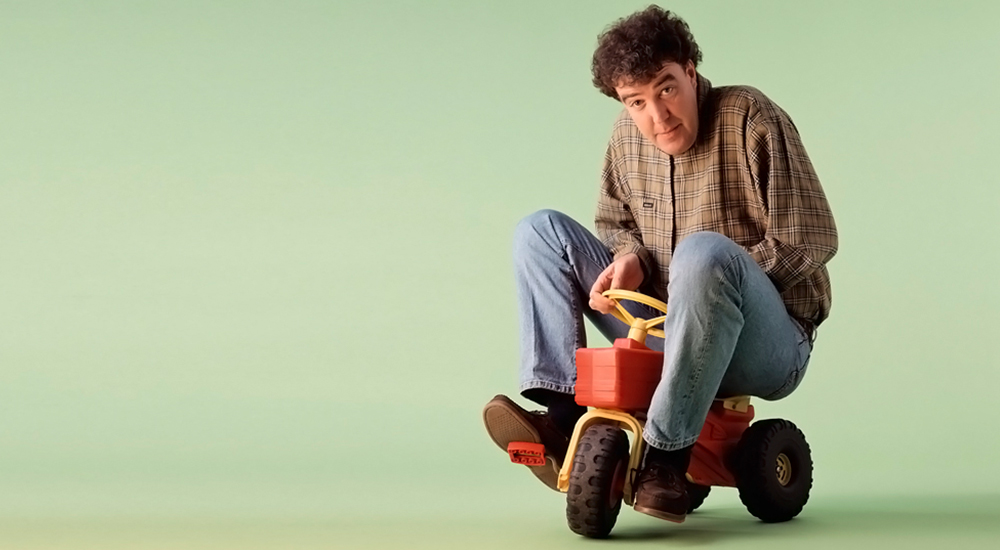 Clarkson was expelled from his eminent public school Repton, in Derbyshire, for "drinking, smoking and generally making a nuisance" of himself. Repton was where Clarkson met Andy Wilman, executive producer of Top Gear.
He was also a classmate of Adrian Newey, chief technical officer of the Red Bull F1 team.
6 Clarkson took his driving test in a Bentley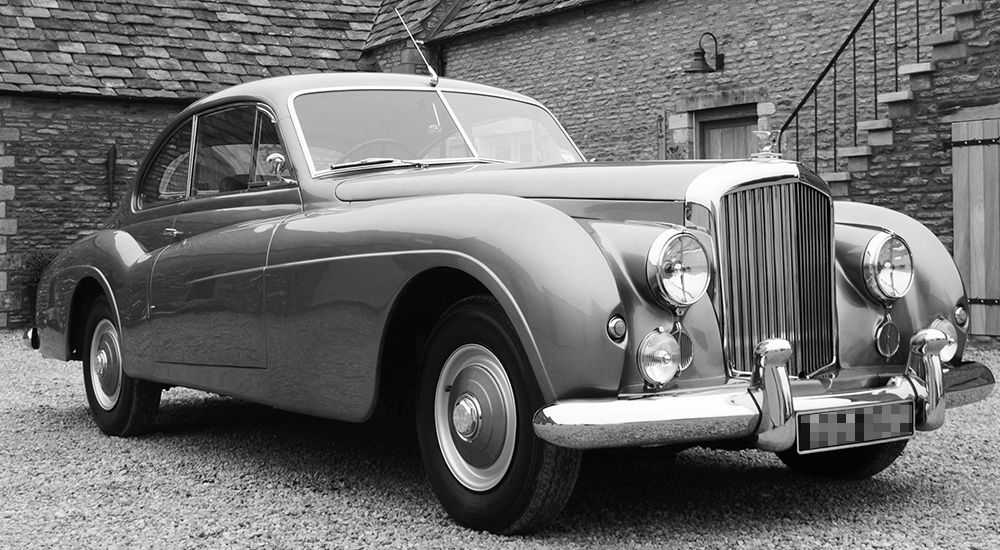 Clarkson passed his driving test in 1977 at the wheel of his grandfather's Bentley R Type, similar to the one pictured. He was so confident he'd pass that he took along scissors to remove the L-plates afterwards.
7 Clarkson supports the armed forces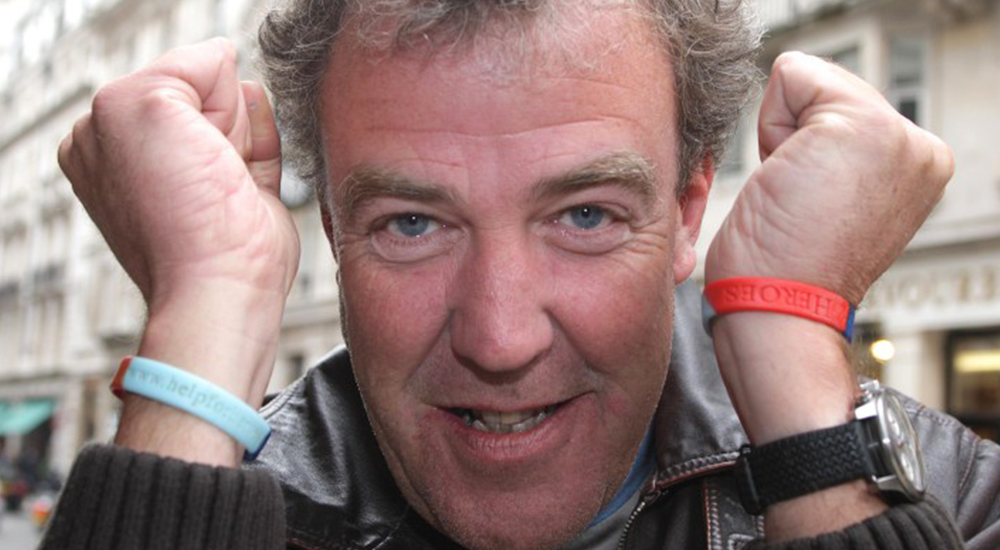 Clarkson is interested in the military and in 2007 became a patron of Help for Heroes, a charity that provides support and facilities to wounded British servicemen. He has also taken part in a sponsored bike ride to raise funds for the cause.
8 Clarkson is a Sunday Times veteran writer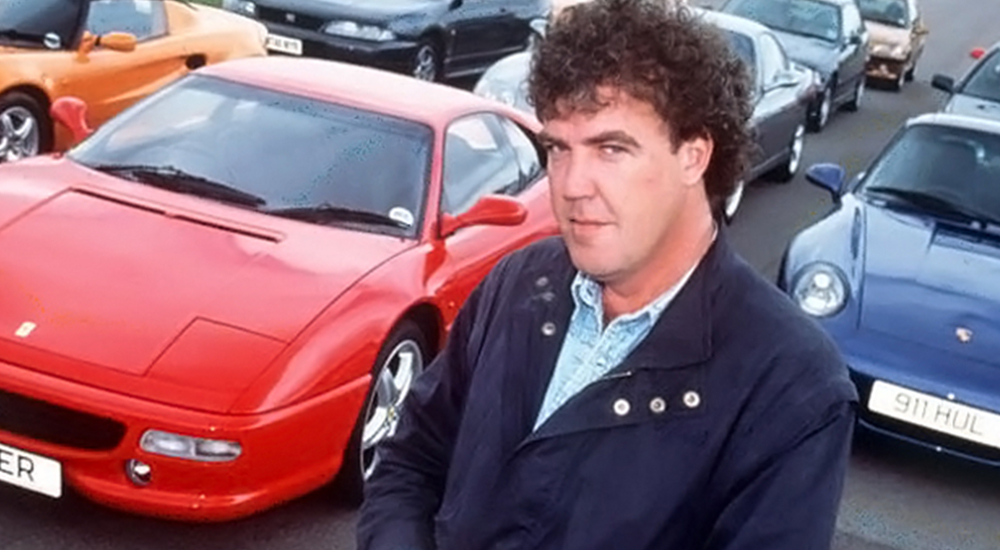 Clarkson has written more than 1,000 articles for the Sunday Times in a relationship that has lasted more than 20 years.
Read Clarkson's first review here.
9 Clarkson loves the Volvo XC90
Amongst other cars, Clarkson has owned three Volvo XC90 4x4s since 2003. "As a means of carrying people and stuff at the same time, the Volvo has no equal," he has said.
10 Some people want Clarkson to be Prime Minister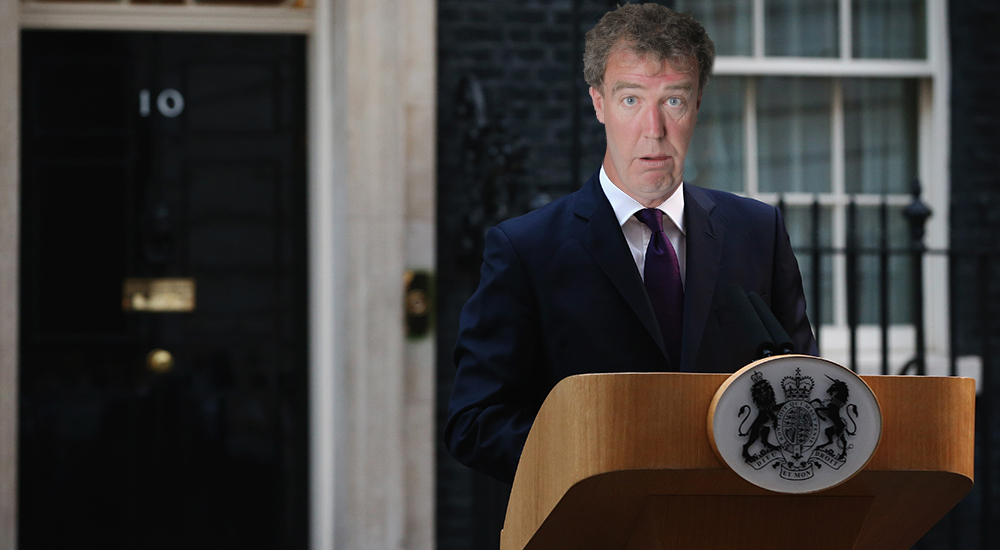 In 2008, 49,446 people signed an online petition under the title, "Make Jeremy Clarkson Prime Minister". In response, the office of Number 10 Downing Street, under the then PM, Gordon Brown, created the following 55-second "light-hearted" video claiming that they had "thought long and hard" about the idea.
The video was criticised by the opposition Conservative party as a waste of taxpayers' money. Clarkson later said he would be a "rubbish" prime minister because he has problems not contradicting himself in his columns.
---
---
Originally pubished April 19, 2013