Eight best classic car shows and events in the UK for 2022
From the exceptional to the exceptionally unexceptional
After a couple of years of disruption and of wondering whether events would go ahead or not, the classic car scene is well and truly back in full swing for 2022 with a jam-packed calendar of events. For those eager to get back out and see classics in the metal, there's something out there this summer for everyone no matter what types of cars they're into. Here's our list of eight of the best classic car shows in the UK in 2022.
1. Goodwood Festival of Speed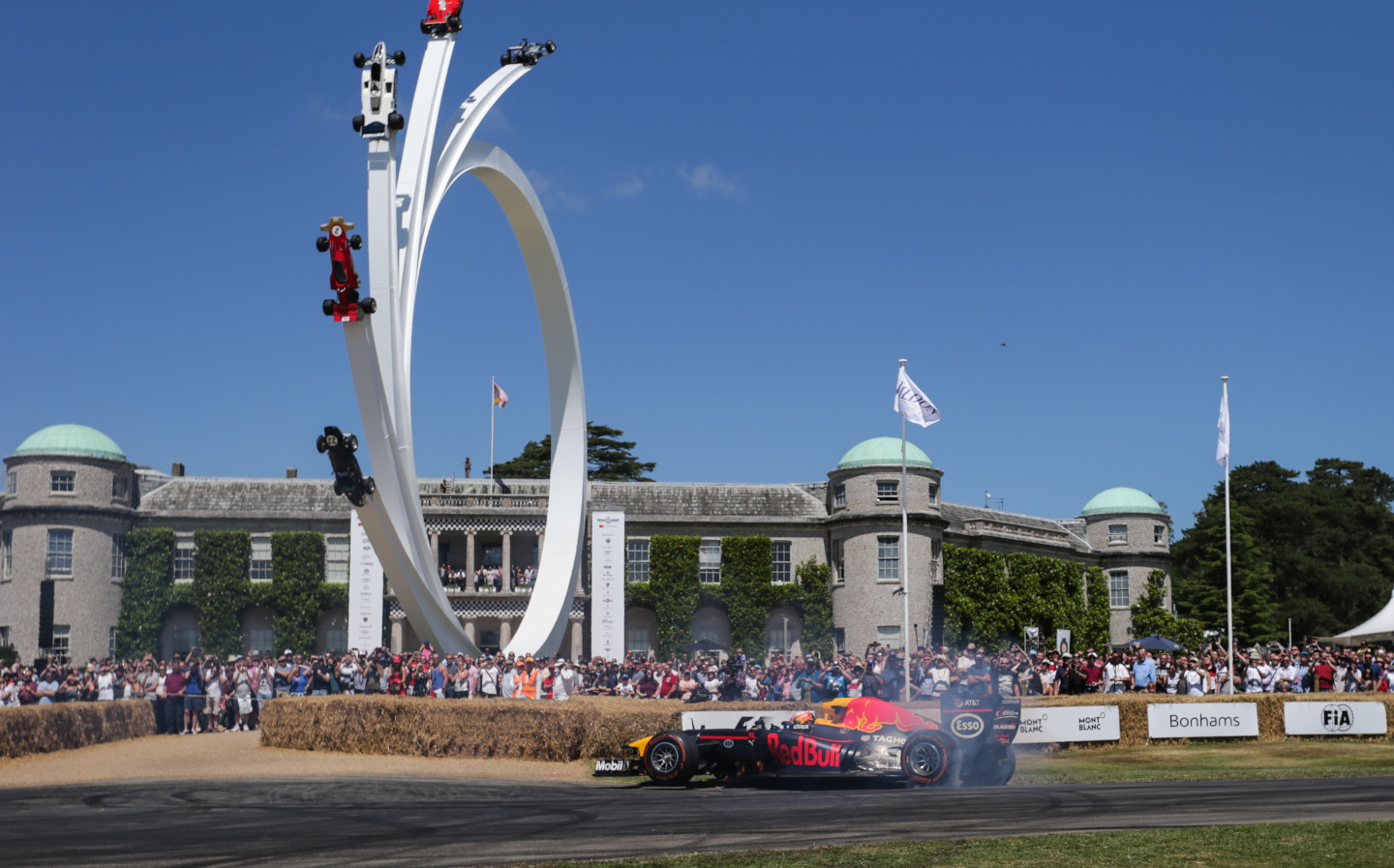 When? June 23-26
Where? Goodwood Motor Circuit, Goodwood, Chichester, West Sussex, PO18 0PH
How much? Day admission: £47 Thursday, £66 Friday, £78 Sunday, weekend and Saturday tickets sold out (at time of publication)
Find out more at Goodwood website
The event that is to many the star of the calendar of British motoring events will take place June 23-26. The theme of the event this year is Innovators — the Masterminds of Motorsport, paying tribute to the geniuses of motorsport who helped drive racing beyond the terrifying and dangerous 40mph barrier in the early days to well over the relatively mundane and commonplace 200mph today.
The Festival of Speed is always a magnificent showcase of both the most modern machinery and priceless classics, both on static display or battling it out against the hillclimb track or rally stage, which gives attendees the chance to see some truly legendary cars close up.
At least four F1 teams including Mercedes-AMG, McLaren, Ferrari and Williams will be present in the F1 Pit Lane area and, as for which drivers will be there, all Goodwood has said so far is "rest assured some of your favourite current F1 heroes will be in attendance." Regardless of whether Lewis Hamilton and Charles Leclerc are there or not, there'll definitely be plenty of other well-known drivers milling around.
Tickets are available now; in fact, many have already sold out. It's no longer possible to buy a weekend ticket or a Saturday day pass, but there is still availability for Thursday, Friday and Sunday.
2. Goodwood Revival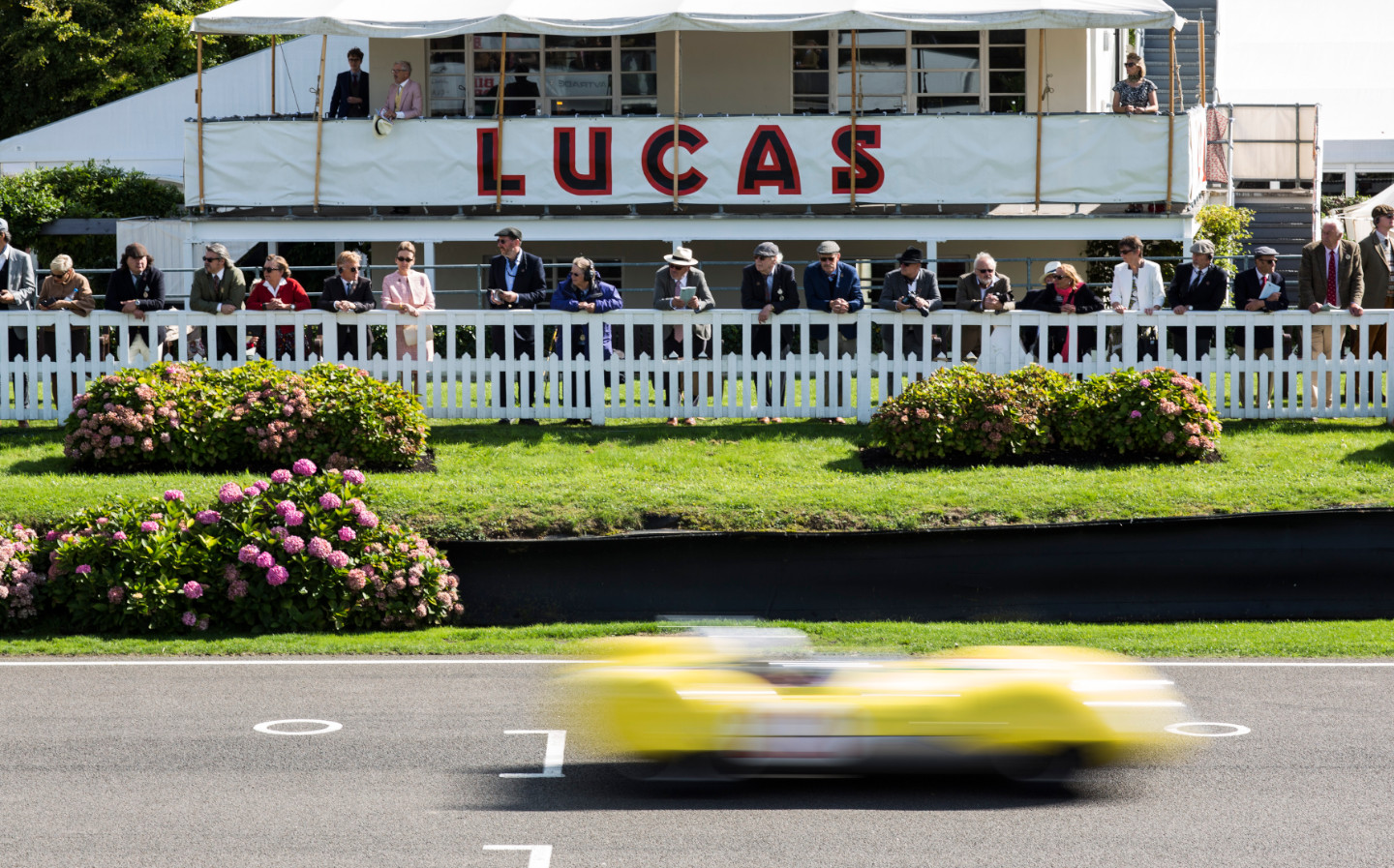 When? 16-18 September
Where? Goodwood Motor Circuit, Goodwood, Chichester, West Sussex, PO18 0PH
How much? 3-day admission: £205 (grandstands only from £45); Friday – £64; Saturday – £89; Sunday – £84.
Find out more at Goodwood website
Many enthusiasts, especially classic car lovers, prefer the Goodwood Revival to the Festival of Speed. The 1950s and 1960s fancy dress and music, classic air displays and period buildings help transport visitors back in time as much as the cars themselves.
The Goodwood Revival returns from September 16-18, celebrating as ever the golden age of Goodwood motor circuit. Beautiful classic cars will rocket their way round the high-speed track in much-loved races including the St Mary's Trophy, Sussex Trophy, RAC TT and the Stirling Moss Memorial Trophy for pre-1963 GT cars. The Revival is a chance to see multi-million-pound classic cars slicing and dicing as hard as they would have done back in their day.
As with the Festival of Speed, tickets are already available, but unlike the FoS, it's still possible to get a full-weekend ticket, and at the time of writing there's still day tickets available for Friday, Saturday and Sunday.
3. Salon Privé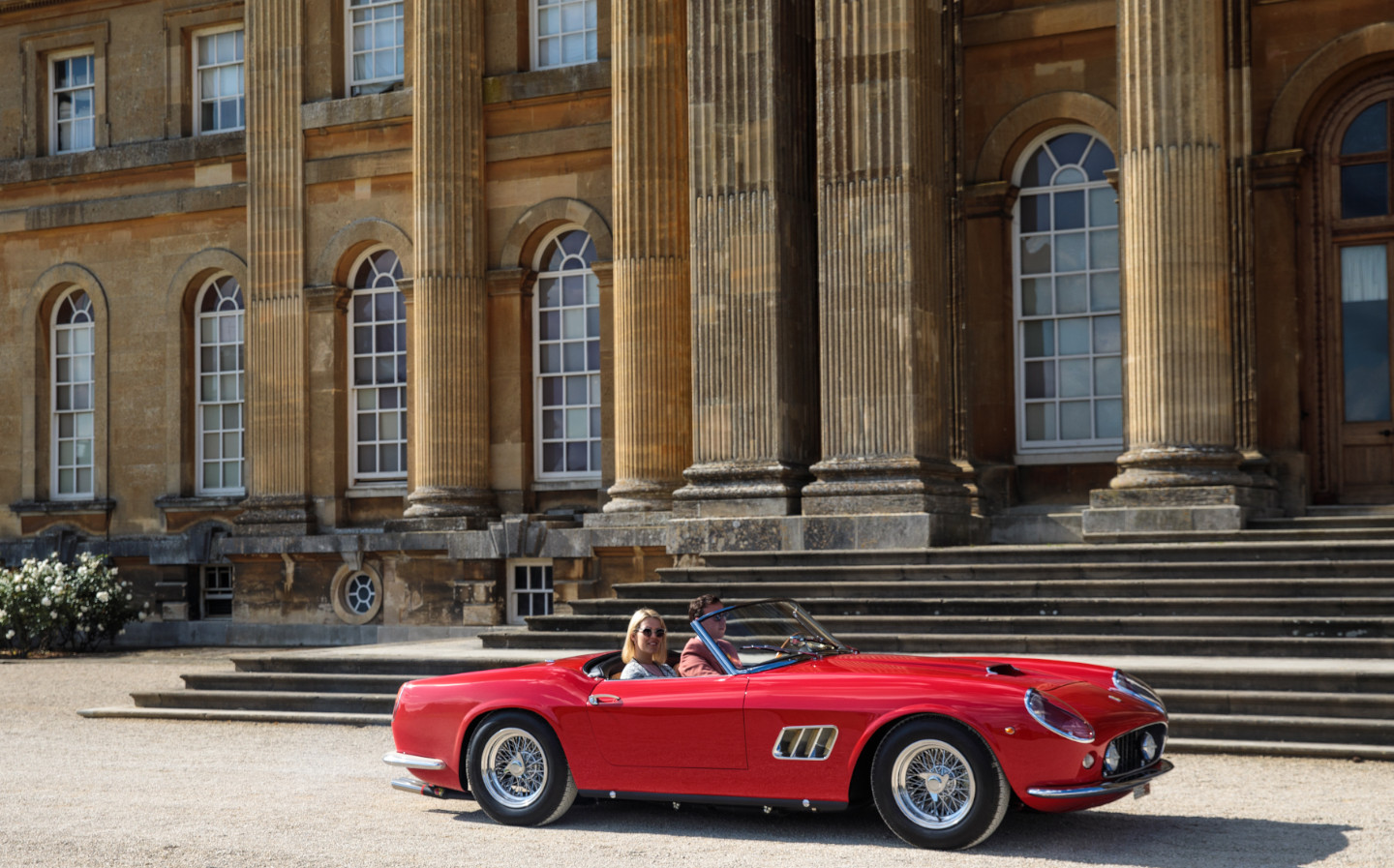 When? 31 August – 4 September
Where? Blenheim Palace, Woodstock, Oxfordshire, OX20 1PS
How much? Pricing for general entry TBC
Find out more at Salon Privé website
As the très chic name would suggest, Salon Privé is one of the most well-to-do events on the motoring calendar. People get dressed up in their loveliest finery, head to a palace in Oxfordshire and discuss their love of classic cars.
Last year's Best in Show award at the Concours d'Elegance event went to a 1938 Mercedes 540K Cabriolet and before that to a stunning 1931 Alfa Romeo 8C 2300 Zagato Spider, giving some idea of the calibre of classics on display.
While some hospitality package tickets are already available, general entry tickets haven't gone on sale yet.
4. Concours of Elegance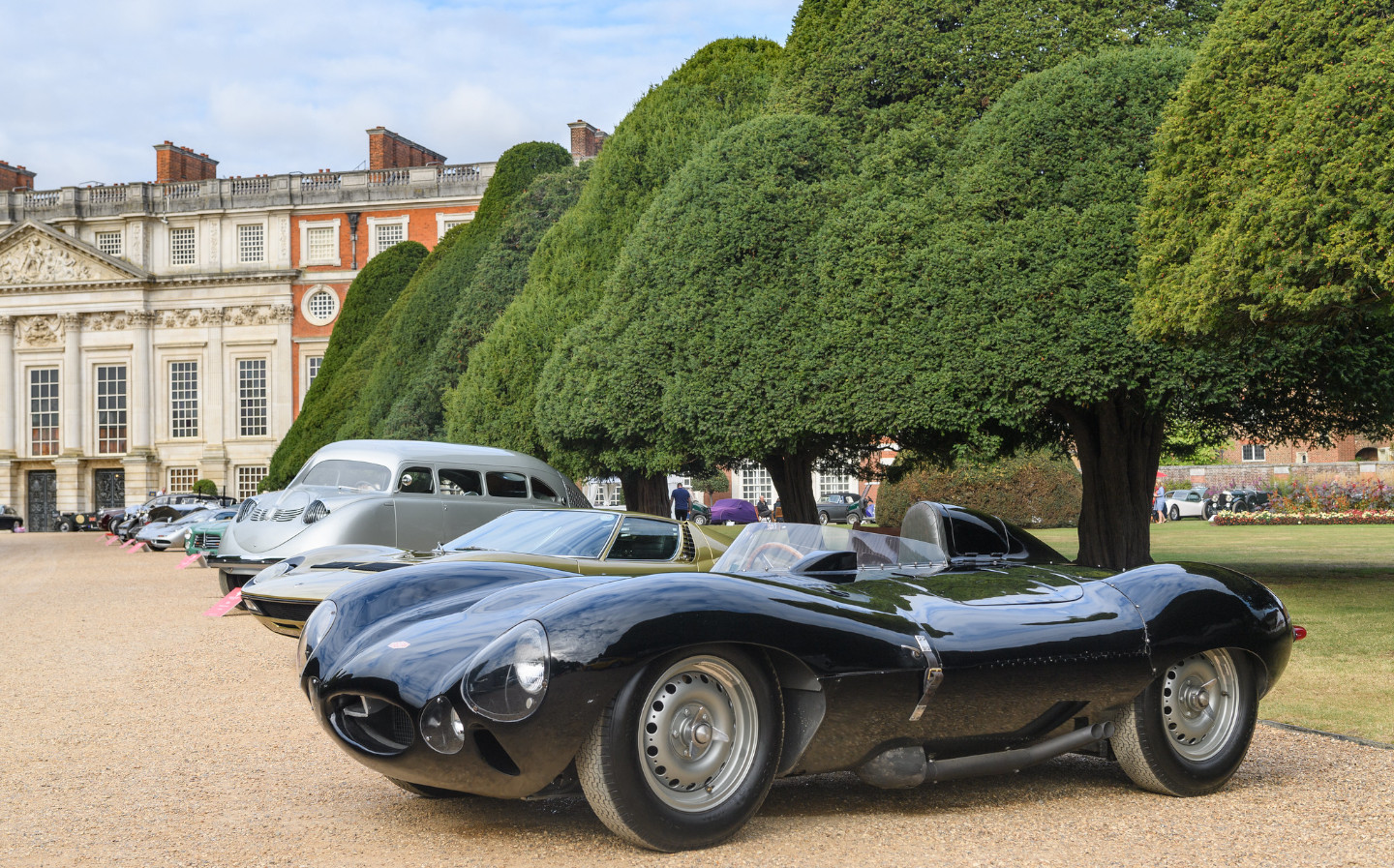 When? 2-4 September
Where? Hampton Court Palace, Surrey, KT8 9AU
How much? Day admission: Adults – £50; Children (5-16): £25; Family ticket: £100 (2 adults, up to 3 children)
Find out more at Concours of Elegance website
Another high-end event, coinciding with the Blenheim Palace Salon Privé. The Hampton Court event will feature strong displays from some of Britain's single-marque car clubs such as the Mercedes, Ferrari and Jaguar Owners Clubs, the best examples of which will be selected to go forward to the main concours event. In a repeat of last year's event, there'll also be a Gulf versus Martini feature meaning that there'll be some well-known and legendary racing cars on display.
And just in case you thought it was all priceless Porsches and affluent Astons, Driving.co.uk's editor, Will Dron's pint-sized entry won an award in 2020.
5. London Concours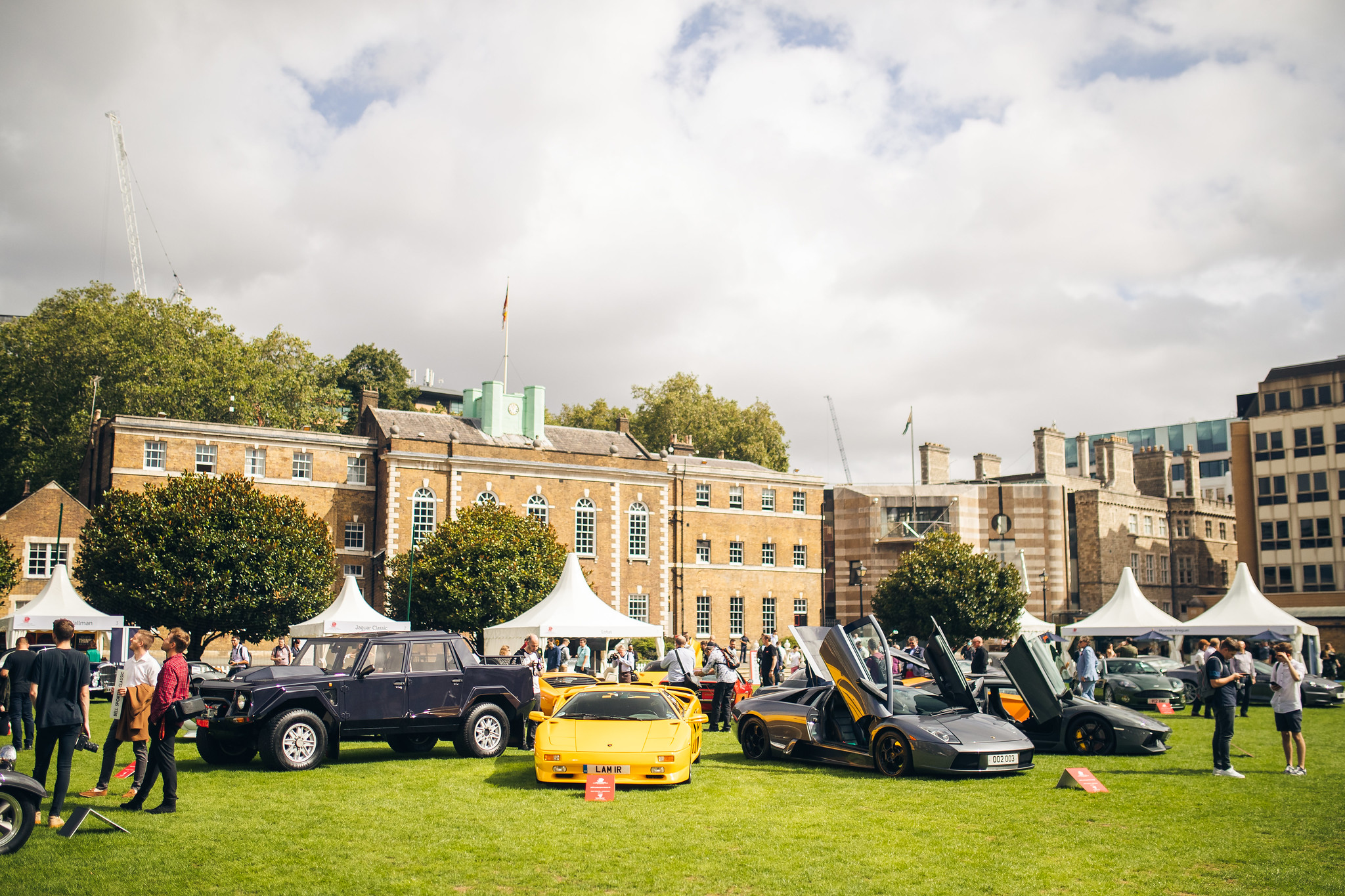 When? 28-30 June
Where? The Honourable Artillery Company, Armoury House, City Road, London, EC1Y 2BQ
How much? Day admission: Adults – £50; Child/Student (5-16): £25. Afternoon admission (2pm-7pm): Adults – £35; Child/Student (5-16): £15
Find out more at London Concours website
The London Concours is organised by the same people as the Concours of Elegance, and is pitched as an "automotive garden party in the heart of the City of London" — think champagne and a sea of Panama hats.
Some of the features on display this year include tributes to the work of Jaguar's William Lyons and Bentley founder W.O. Bentley. There'll be an Italian convertibles event, including everything from peppy little Fiats to exquisite Ferraris. Fins & Chrome will look at big brash American cars of the 1950s and '60s while, among other things there'll be a Coachbuilt and Concepts feature with William Towns' Aston Martin Bulldog concept on show.
The Collector is another recurring feature with last year's having included cars from the collection of Evo magazine founder and YouTuber Harry Metcalfe. This year it'll feature cars from the UK's biggest car collector, storage magnate Rodger Dudding who currently owns more than 400 cars. This year will also see a section focusing on Japanese classics from the 1990s and before.
6. Old Ford Rally & Rootes Heritage Day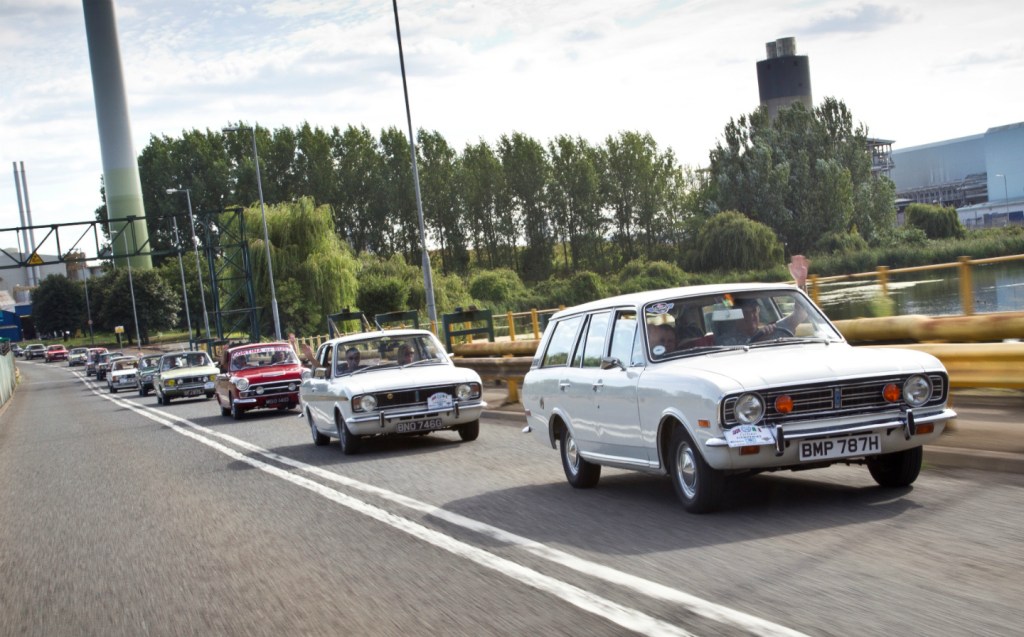 When? 17 July
Where? British Motor Museum, Gaydon, Warwickshire, CV35 0BJ
How much? Adults: £14.50; Children: £9; Family: £40
Find out more at British Motor Museum website
Who doesn't love an old Ford? The British Motor Museum at Gaydon is running its annual celebration of all pre-1995 Fords from Anglias to Zodiacs. If the sight of hundreds of Cortinas, Escorts, Granadas, Sierras and even a Model T or two sounds appealing, then Gaydon is the place to be on July 17, with tickets giving visitors access too to the fabulous British Motor Museum that is worth a visit any day of the year.
Running concurrently at Gaydon alongside the Ford event is the Rootes Heritage Day for fans of cars built by the Rootes Group (Hillman, Singer, Sunbeam) and later, Chrysler Europe (Chrysler, Talbot and Simca). If Fords or Hillmans aren't your cup of tea, the museum runs events throughout the year such as the Classic & Vintage Commercial Show (June 11-12) and BMC & Leyland Show (July 10), so it's definitely worth checking its calendar to see what's on.
7. Silverstone Classic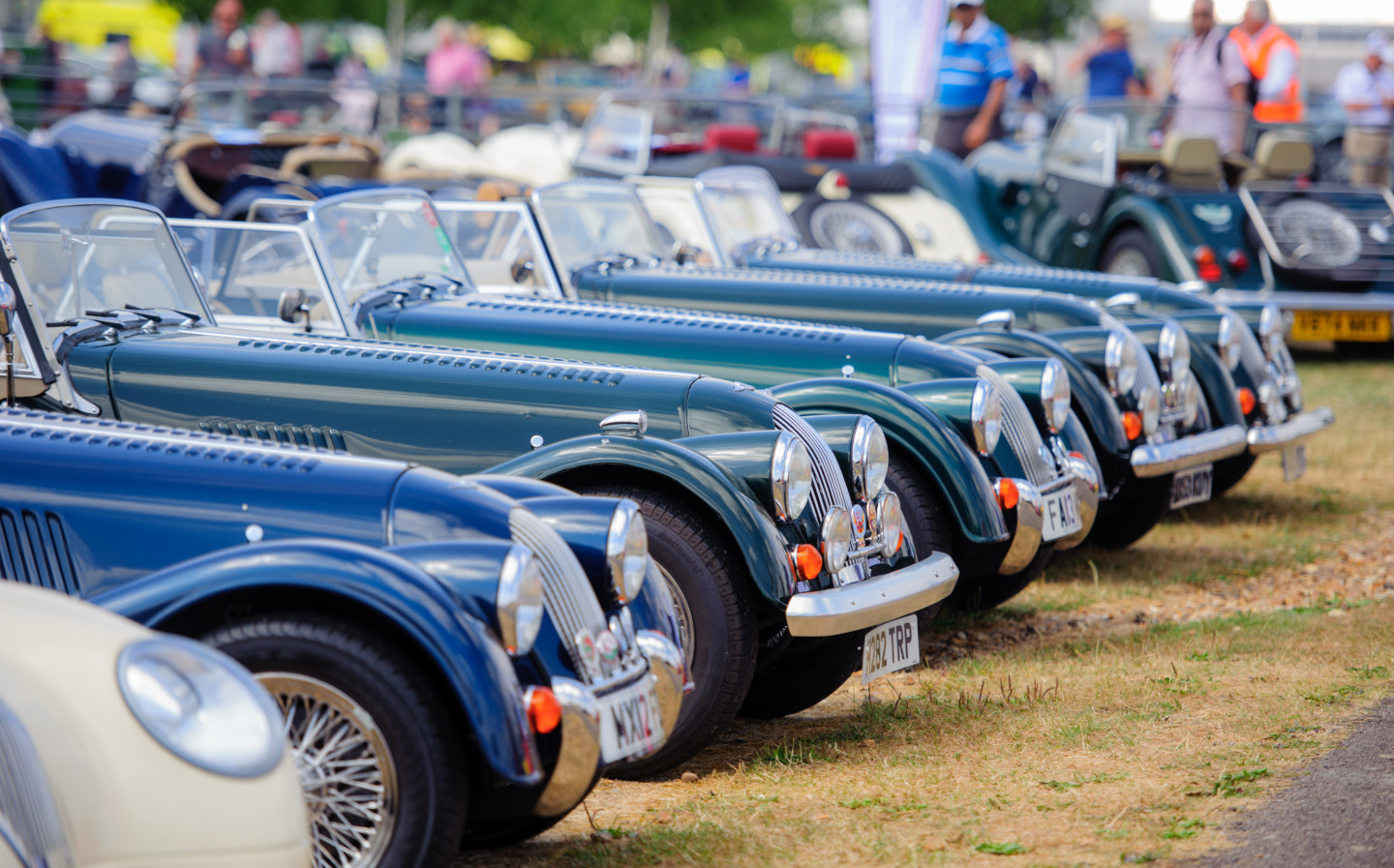 When? August 26-28
Where? Silverstone Circuit, Northamptonshire, NN12 8TN
How much? 3-day admission: £129; Friday – £54; Saturday – £79; Sunday – £74
Find out more at Silverstone Classic website
The Silverstone Classic has a real festival atmosphere with food tents aplenty, camping and always some great musical acts playing. There'll be on-track racing of all kinds from 1920s pre-war sports cars to historic touring car action to demonstrations of 90s F1 icons. Just imagine how good that'll sound.
Stepping away from the V10 scream, more than 100 classic car clubs have already registered to attend and will have hundreds more cars on static display for a change of pace. An auction will also take place across all three days should you find yourself tempted by all the gorgeous metal on show.
Tickets are already available, though the entertainment line-up hasn't been announced yet.
8. Hagerty Festival of the Unexceptional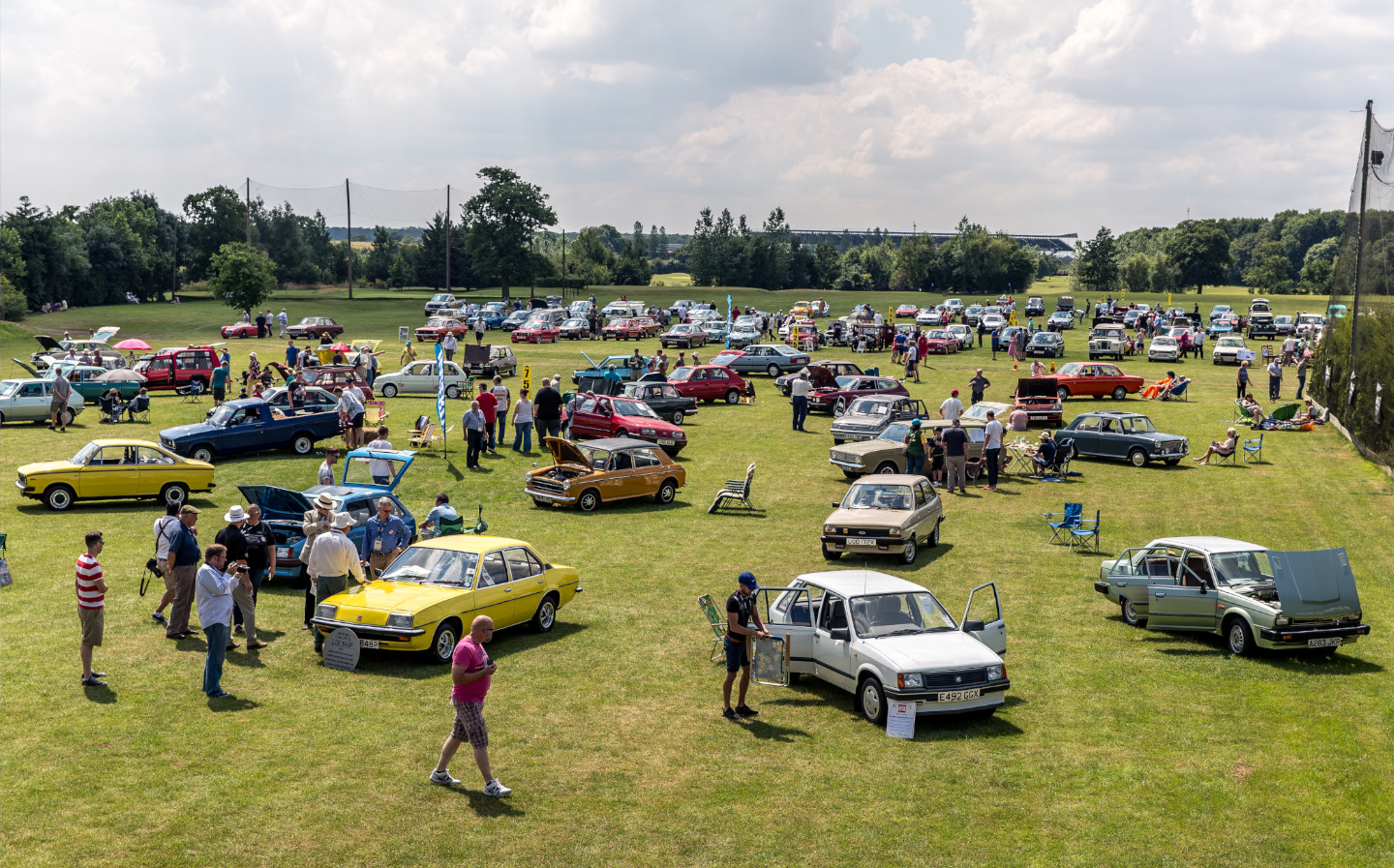 When? 30 July
Where? Grimsthorpe Castle, Bourne, PE10 0LY
How much? £20 per vehicle. Cars selected for display go free.
Find out more at Hagerty website
The Festival of the Unexceptional won't be for everyone and you're more likely to see an old Vauxhall, Renault or Rover than a rare Ferrari, Lamborghini or Jaguar. Last year's winner was Jon Coupland's absolutely stunning 1989 Proton 1.5 GL Black Knight Edition.
The event, which rather humorously refers to itself as the Concours De l'Ordinaire, celebrates cars that were the "workhorses of their day… that are now so rare" — mainly hatchbacks, saloons and estates sold between 1968 and 1996. It's become a bit of a cult hit and will undoubtedly spark waves of nostalgia in any petrolhead of a certain generation, as they walk around saying either, "I used to own one of those" or "My dad used to own one of those".
Hagerty, the organiser of the event, has confirmed that the event will return at the end of July and that the hordes of ordinary-looking cars will congregate on the grounds of the beautiful Grimsthorpe Castle, a 16th century property in Lincolnshire. This year's special guest and judge will be the Wheeler Dealers TV star, Mike Brewer. Instead of charging per person entry this year, the organisers have opted to charge £20 per car meaning that if you're bringing along a few friends or family members, it'll work out as fair value.
Related articles
Latest articles