News: FCV edges Honda closer to hydrogen-powered production car
Due to go on sale next year
---
Published 15 January 2015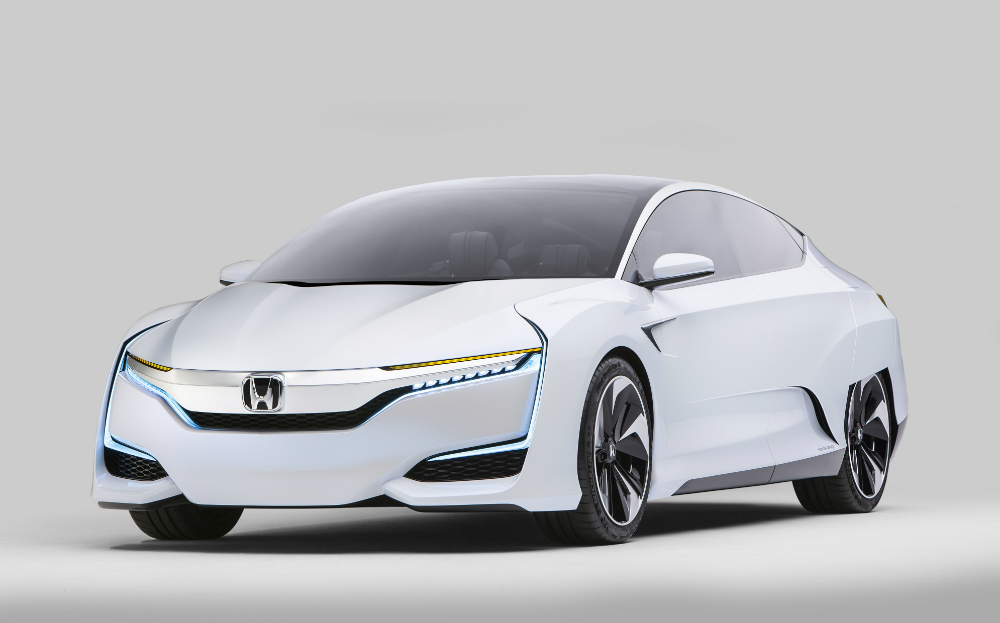 AS EVER, the annual Detroit motor show was dominated by powerful cars such as the new Ford GT, Mercedes-Benz GLE 63 AMG and Honda NSX supercar. But Honda, as ever, still had its eye on the future, imagining a time when petrol prices bounce back from their current low level and drivers are looking for cheaper, greener ways to get from A to B. Enter the FCV (Fuel Cell Vehicle).
---
Search for and buy your next car on driving.co.uk
---
The latest concept is an updated version of the wildly styled FCEV, unveiled at the 2013 Los Angeles motor show. Honda updated us on the project in November, no doubt to try to steal some attention from Toyota and its Mirai hydrogen car. The FCV shown here is expected to be Honda's final concept vehicle before a production version goes on sale next year.
What's under the skin? A new fuel-cell stack sits beneath the body, 33% smaller than the system in the FCX Clarity, the most recent fuel cell that Honda leased to drivers. Other advances have brought a 60% increase in power density.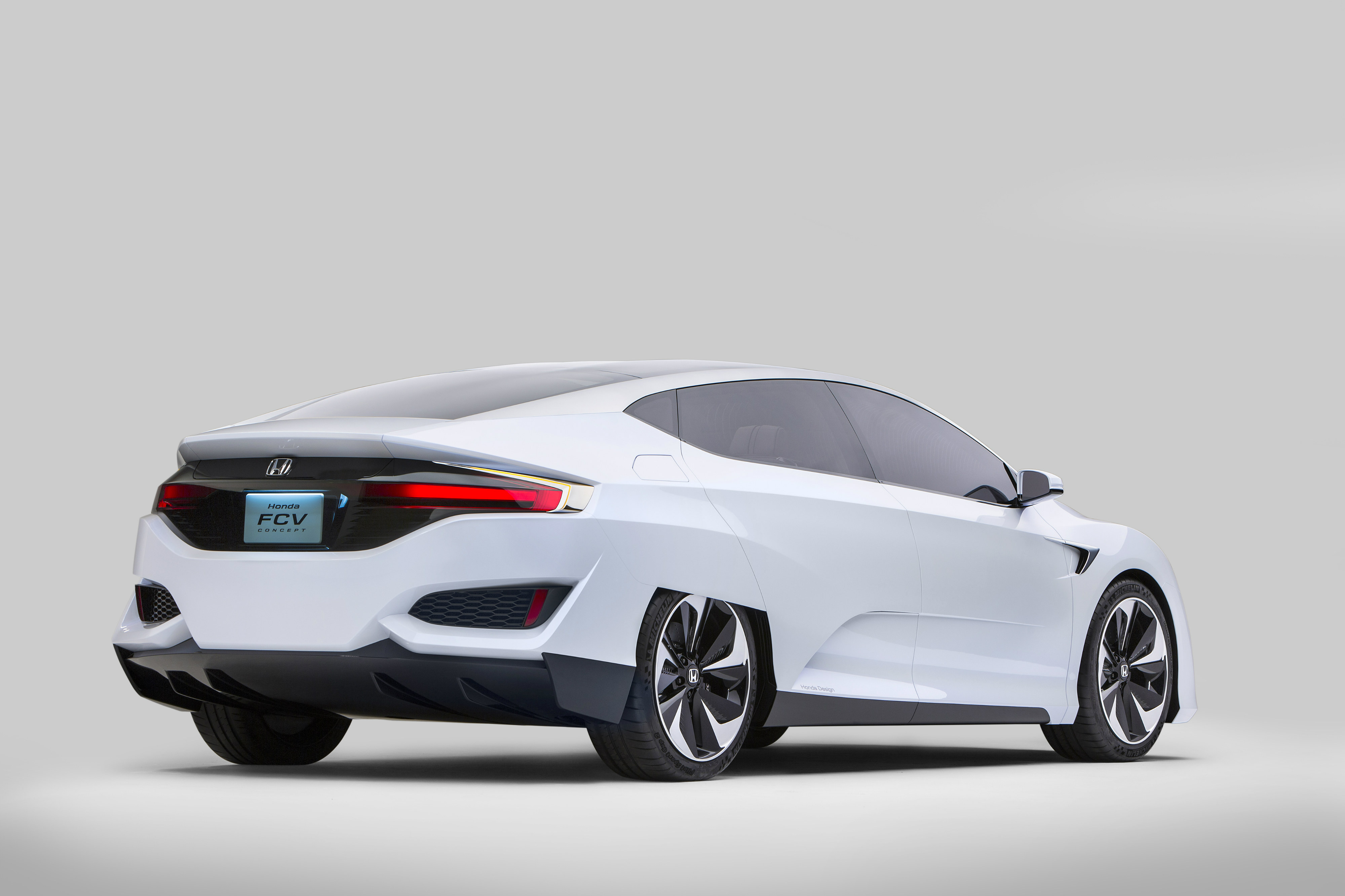 Honda says the fuel cells can be replenished in just three minutes and offer a driving range of around 300 miles.
---
Don't know your bhp from your MPV? Click to take a look at our car jargon buster
---
The smaller powertrain has also freed up plenty of space inside the FCV's interior – it is said  to accommodate five adults and their luggage comfortably.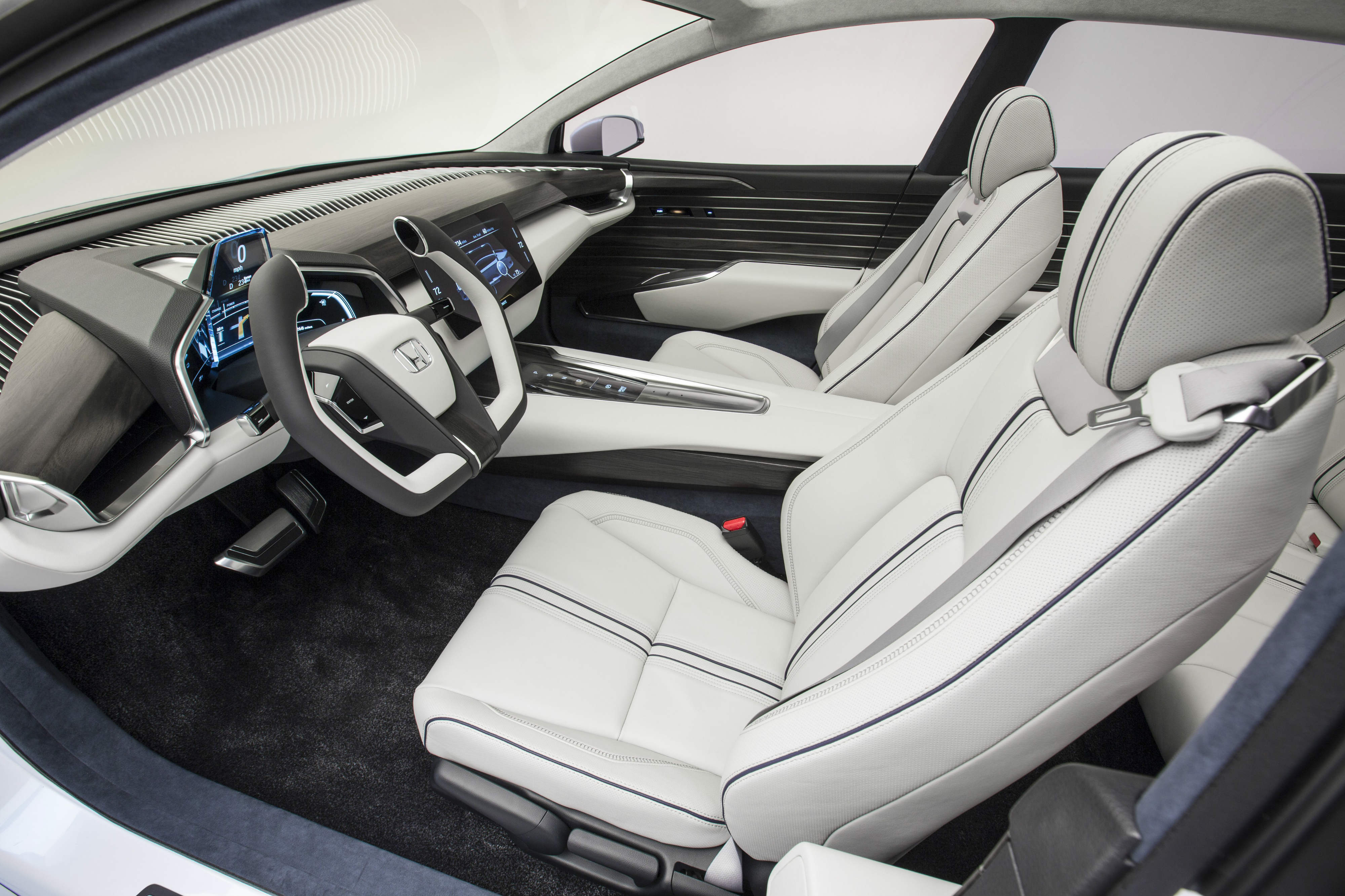 Toyota announced at the Consumer Electronics Show, in Las Vegas, that it will make more than 5,600 fuel cell patents available until the year 2020 to car makers that produce and sell fuel cell vehicles, and to parts suppliers and companies interested in building and operating fuelling stations.
It hopes the move will kick-start worldwide development and innovation in fuel cell technologies and increase the number of hydrogen fuelling stations across the globe. Lack of infrastructure is seen as the biggest barrier to the widespread adoption of hydrogen-powered cars.