News: 2016 Ford GT supercar unleashed in Detroit
Carbon fibre, active aero, 600bhp, F1-style steering wheel: Ford takes on Ferrari
---
Published 12 January 2015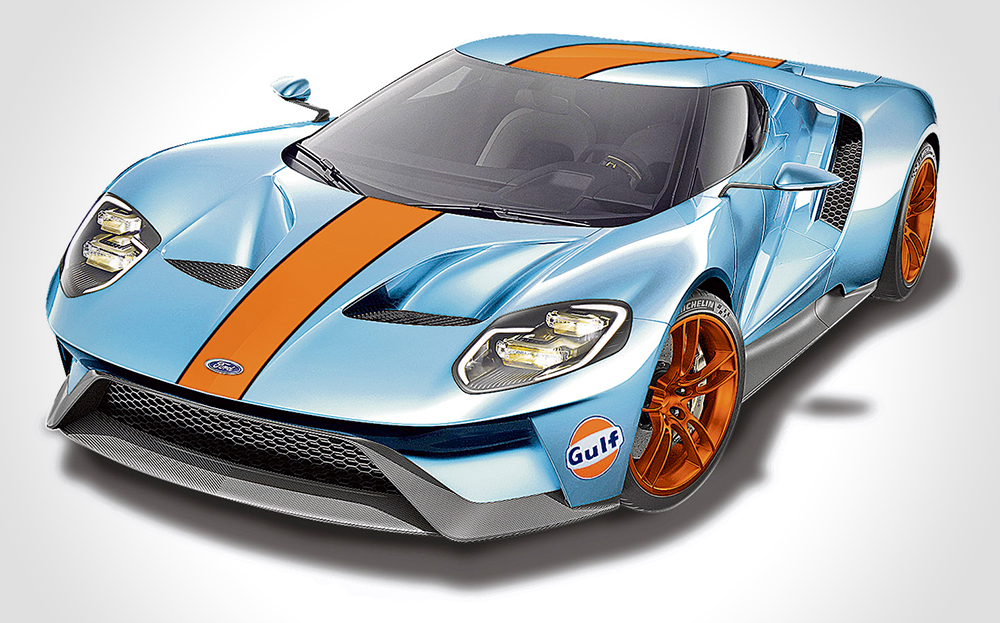 IT'S A sign of the times: the last Ford GT supercar, produced in 2005-6, was powered by a 5.4-litre supercharged V8 engine – a throbbing, growling lump of full-fat Americana. The 2016 reinvention gets a planet-friendly EcoBoost engine incorporating technology designed to improve fuel economy.
---
Browse the used Ford for sale on driving.co.uk
---
While you can also find planet-friendly EcoBoosts in ultra-frugal Ford Fiestas, don't be mistaken: the next GT definitely won't have lost its bite, as unlike your neighbour's family hatchback, it will have under the rear window a 3.5-litre twin-turbocharged V6 EcoBoost producing around 600bhp – the equivalent of six entry-level EcoBoost Fiestas bolted together.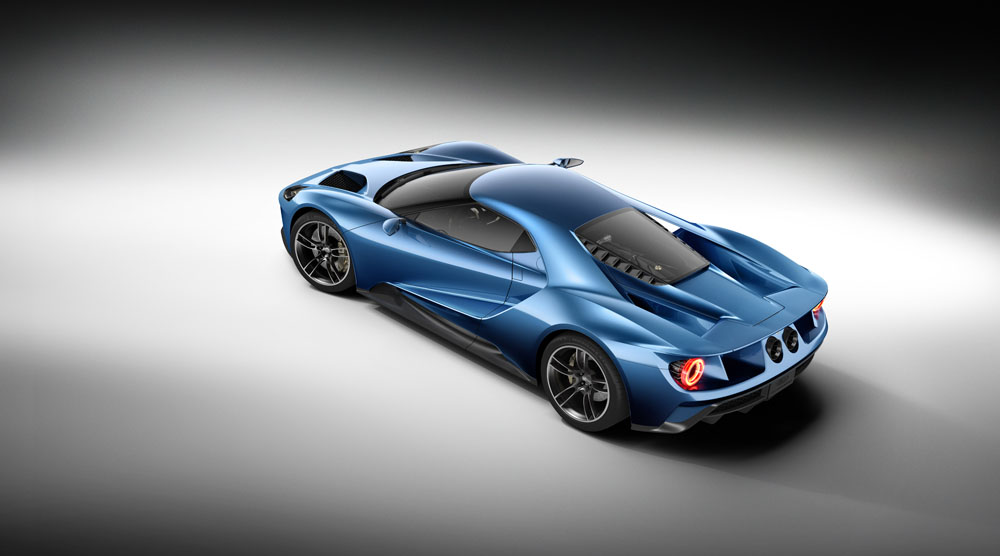 Ford is to construct much of the new GT from ultra-stiff but ultra-lightweight carbon fibre material, which was once reserved for the high-spending world of Formula One but has now become de rigueur for supercars. Ford hasn't released performance details but says the engine will be mated to a seven-speed dual-clutch transmission and the GT will have "one of the best power-to-weight ratios of any production car".
Shedding pounds improves handling characteristics as well as fuel economy, so the Ford GT should prove nimble through the twists and turns, aided in no small part by active aerodynamics that change shape to improve downforce and stability or reduce drag, depending on what is required at any instant. In Ford's words: "An active rear spoiler is keyed to both speed and driver input, reactively deploying and adjusting its height and/or pitch angle depending on conditions."

The technically minded may be interested to know that the new GT features an active racing-style torsion bar and pushrod suspension with adjustable ride height. The massive 20in wheels are fitted with Michelin tyres have a unique composition and structure. Multi-spoke wheels encircle carbon-ceramic brake discs at all four corners.
The two-seat cockpit has upward-swinging doors – also common on today's supercars – while inside, the pedals and steering column can be adjusted to fit the driver. It's just as well, since the seats are fixed to the carbon-fibre tub to reduce weight.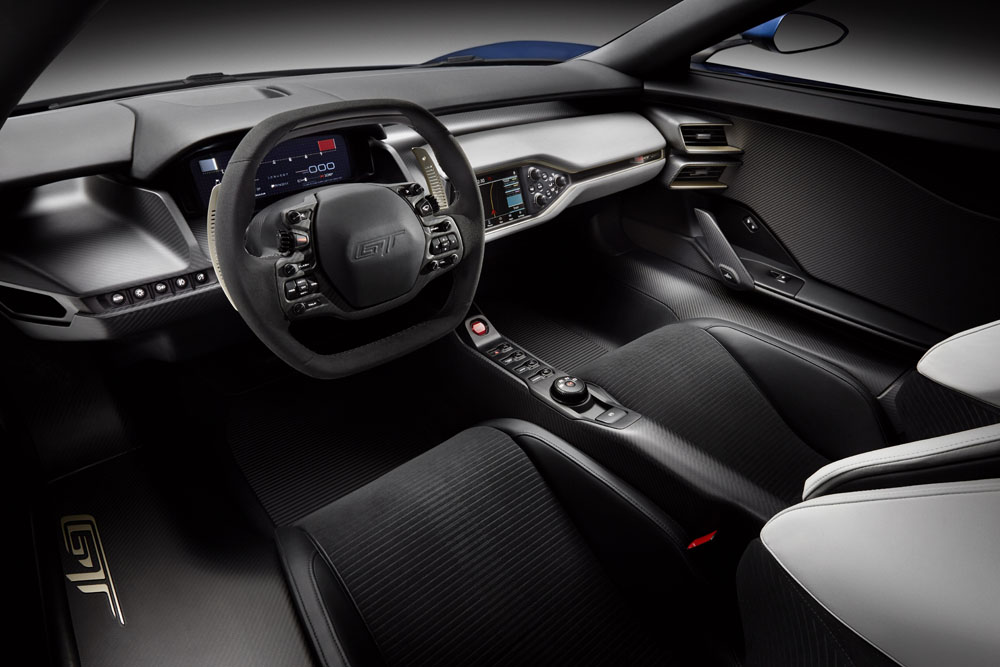 The driver is greeted by a stalkless steering column. All of the necessary controls are integrated into the steering wheel, F1 style, and this allows "uncluttered access to the transmission paddle-shift controls", says Ford.
Production starts late next year with the GT hitting the road in "select global markets" (expected to include Europe) to coincide with the 50th anniversary of the celebrated Ford GT40 racing cars coming first, second and third at the 1966 Le Mans 24 Hours.