Musician Will.i.am collaborates with Mercedes-AMG on one-off coupé
Will.i.AMG
The musician Will.i.am and Mercedes-AMG, the German car maker's sports division, have collaborated on a one-off coupé due to be fully revealed this Thursday (May 5).
Mercedes-AMG has released teaser images and a video of the car on Instagram ahead of its debut, and the rapper has said that the project would facilitate "inner city school engineering programmes to prepare our youth for a technological tomorrow", indicating that the coupé may be auctioned off for charity.
Details are scarce, though there are a couple of clues that can be gleaned from both the social media posts. They show a vehicle based on the Mercedes-AMG GT 4-Door Coupé, but with major differences.
Instead of the GT's four, conventionally hinged doors, the 'W1X' — as it is badged — features two counter-hinged suicide doors on each side and, while the slim taillights are similar to those on the GT, the front end is a hugely different story.
Head-on, the car's front fascia appears to be modelled on that of the G-Class SUV, with the same square-jawed look, circular headlights and the bonnet rising proud of the front wings.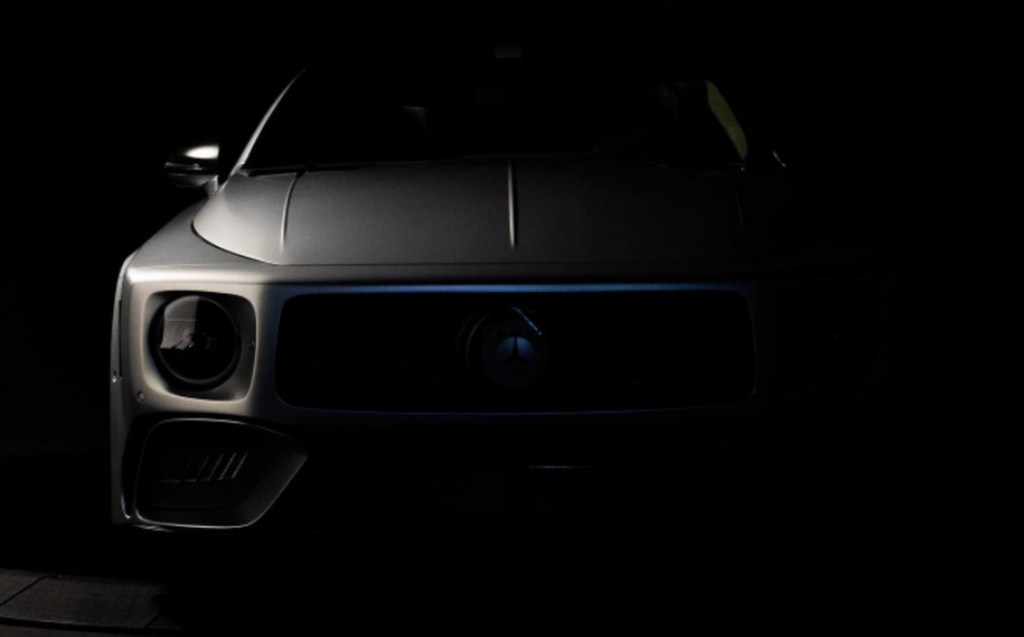 What lies under that bonnet is currently unclear, but given Will.i.am's position as Mercedes-AMG's brand ambassador for electrified vehicles, the coupé could be powered by the same hybrid powertrain as the Mercedes-AMG GT 63 S E-Performance, which features a hybrid-assisted version of the 4-litre twin-turbo AMG V8 engine mated to a battery and electric motor to develop a total of 831bhp. #
Less impressive, however, is the hybrid GT's electric-only range — just 7.5 miles.
Regardless of what actually powers the one-off concept, the whole package sits on a set of alloy wheels strikingly reminiscent of the Monoblock rims seen on Mercedes-AMG models in the 1990s.
This collaboration with Mercedes-AMG isn't the Black Eyed Peas founding member's first peculiar automotive creation. When he appeared on the BBC's Top Gear in 2012 as the Star in the Reasonably Priced Car, he told Jeremy Clarkson about his passion for cars and that he would shortly launch his own car company called IAMAUTO.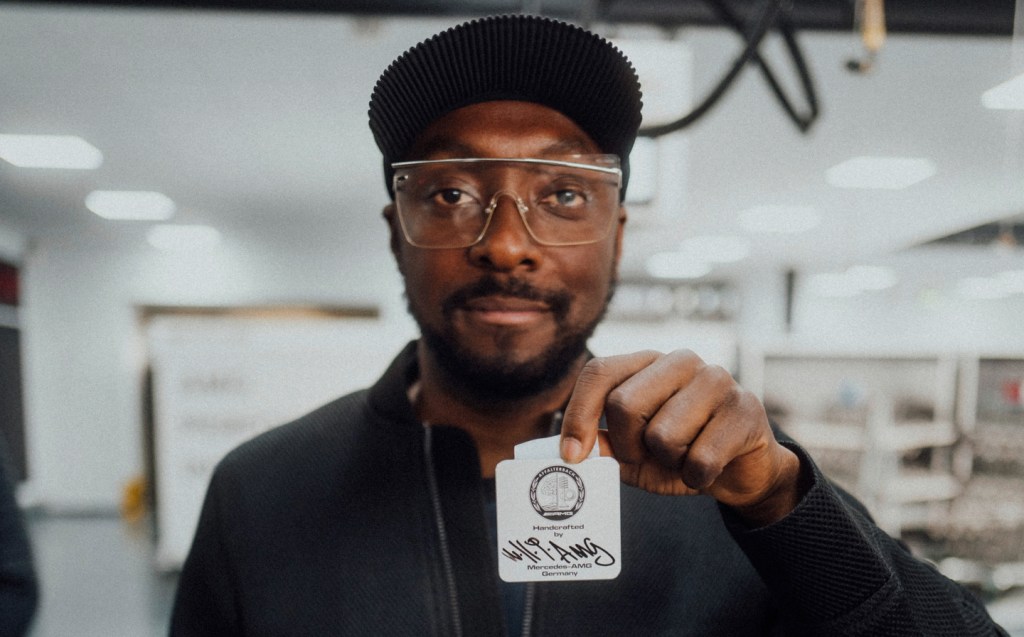 "I'm a big technology freak and geek," he later told host Jay Leno on The Tonight Show in the United States, "and I invested my money in building my own vehicle because I want to bring jobs to the ghetto that I come from, so why not invest?
"Like I invested in making a demo to start the Black Eyed Peas, we did that, now I want to invest to have a car company in the neighbourhood that I come from."
The one-off car unveiled in 2013 wasn't an all-new creation, but a heavily (and questionably) modified DMC DeLorean. Further vehicles (again, all one-offs) that have been given the drastic Will.i.am treatment by the California car modification company West Coast Customs have included an art-deco-styled Volkswagen Beetle, a Chevrolet Corvette C1 and a Tesla Model S.
In 2014, in a slightly tamer collaboration, Will.i.am worked with Lexus to create a bespoke version of the company's then-new NX crossover.
Given what we've seen so far of the latest Mercedes-AMG project, it could well prove to be just as polarising as some of Will.i.am's previous efforts.
Related articles
Latest articles